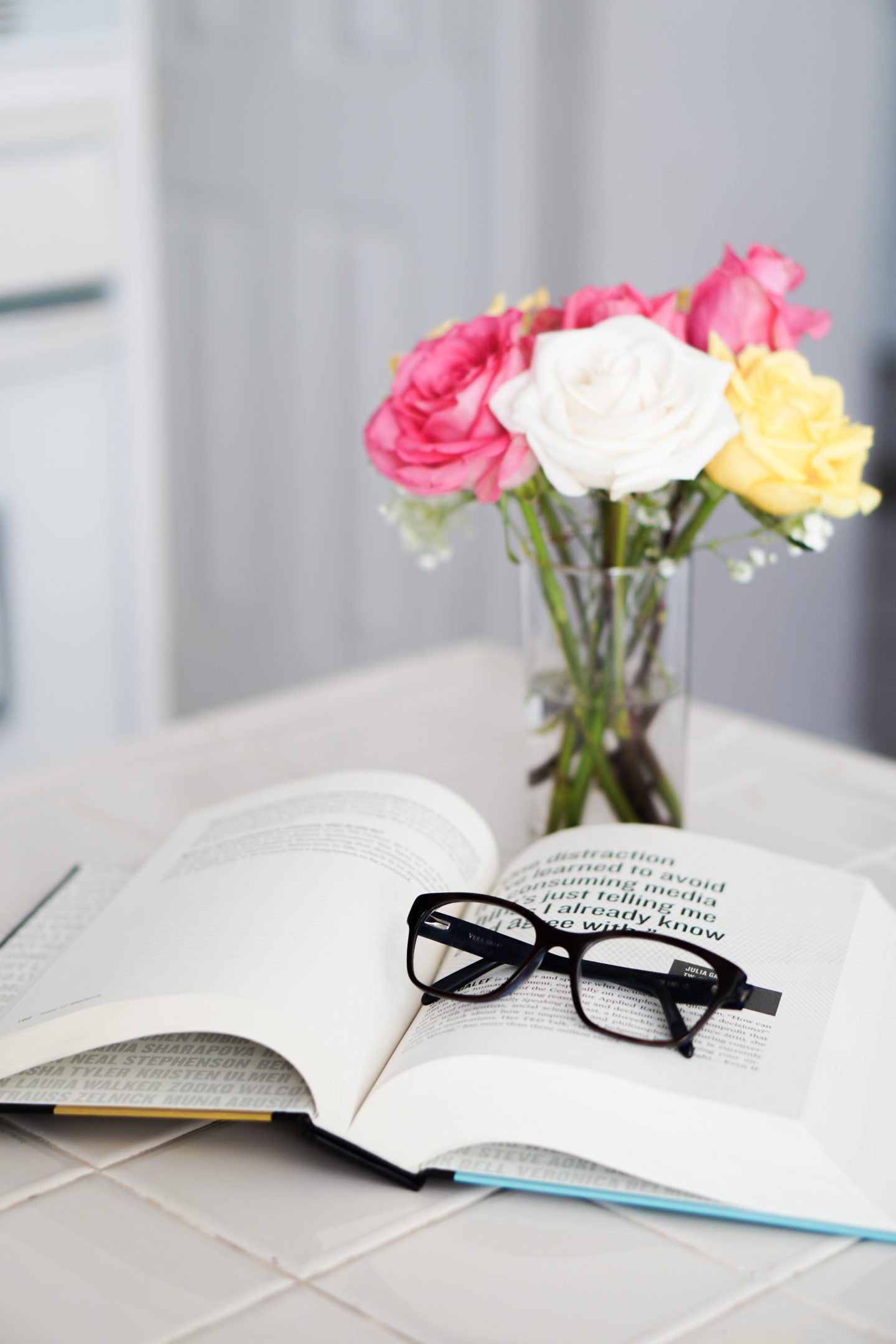 Hey hey, chicas! Hope you're all having a fabulous day so far. As I've mentioned in my 5 Habits to Develop in 2018 post, one of my top goals for this year is to get back into reading. I think I've shared this before, but as a kid I'd always been a big reader. As school, work, and other things came into the picture, I slowly stopped reading books, and started doing other things. Like a whole lotta Netflix. On my cruise trip this past summer, I fell back in love with it but again haven't been able to dedicate as much time as I'd like to reading books! That's why one of my missions for 2018 is to read one book a month. So far so good! I've actually been enjoying it so much that I read 5 books in my first month… So in today's post I'm sharing 5 books to read in your 20s!
Being as it is the new year, self help books are all the rage. I definitely prefer novels over self-help/nonfiction books, but I love when I come across a gem that really speaks to me. Introducing… 5 books to read in your 20s! I've gathered my top favorite books that I've found to be extremely encouraging and inspiring. The decade of life is a time that, for most people, includes a lot of change and transitions (I'm totally experiencing all of this right now.) It's filled with a whole lot of firsts, and that can sometimes be really scary. I find comfort in knowing that other people have been and are going through the same thing, which is why I think these books really speak to me.
Honestly though, I think these books are applicable at any stage of life, not just in your 20s. They're filled with a ton of knowledge and wisdom for all areas of life- personal development, your career, family, love, etc.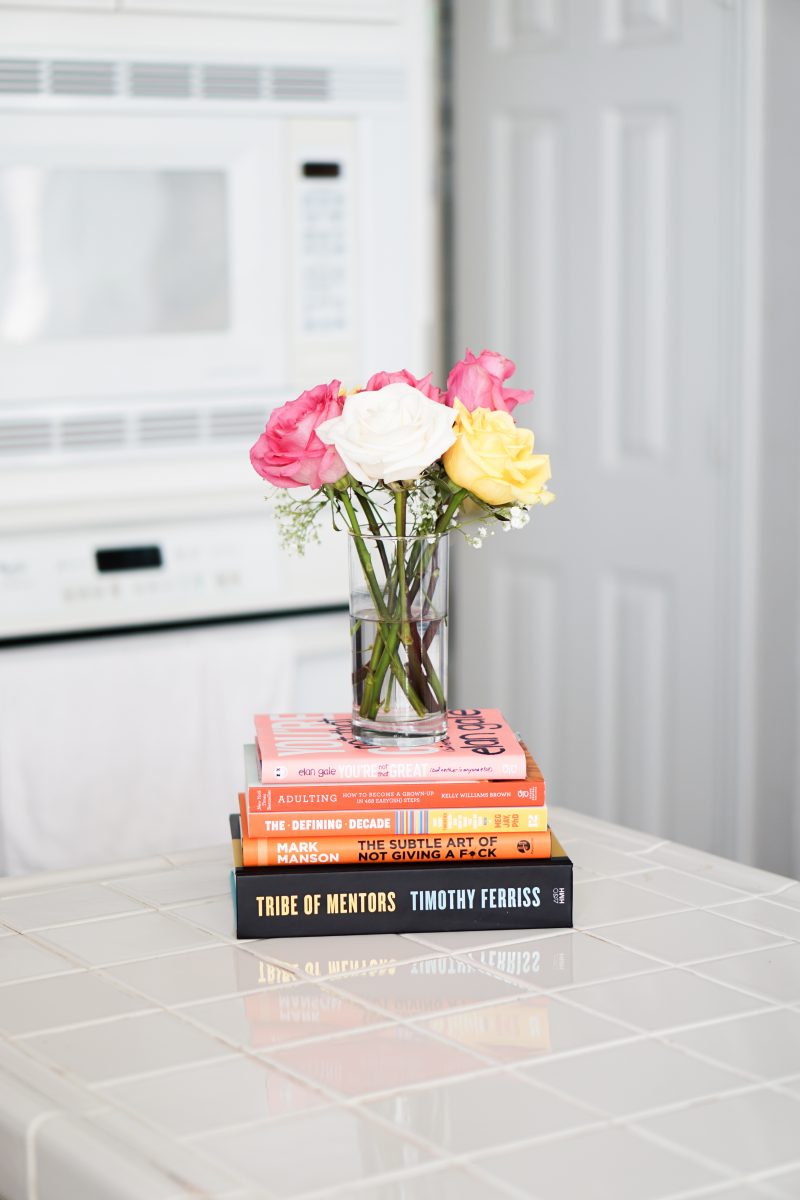 I shared this book on my Instagram stories and a ton of y'all came back and said you love it too! If you read a lot of self-improvement books, you know that a lot of them are filled with the same mumbo jumbo. "You can kick ass if you believe in yourself… You can do everything you put your mind to… You are the best of the best…" As much as I'd like to believe all that, sometimes that's not what you need. This book takes a little bit of a counter-intuitive approach and shares that even though you may not have the skills or may not be the best at everything, at the end of the day everyone has to start somewhere. For many, your 20s are a time for a lot of self-discovery, which usually involves the beginning of a career, so it's definitely relatable in so many ways.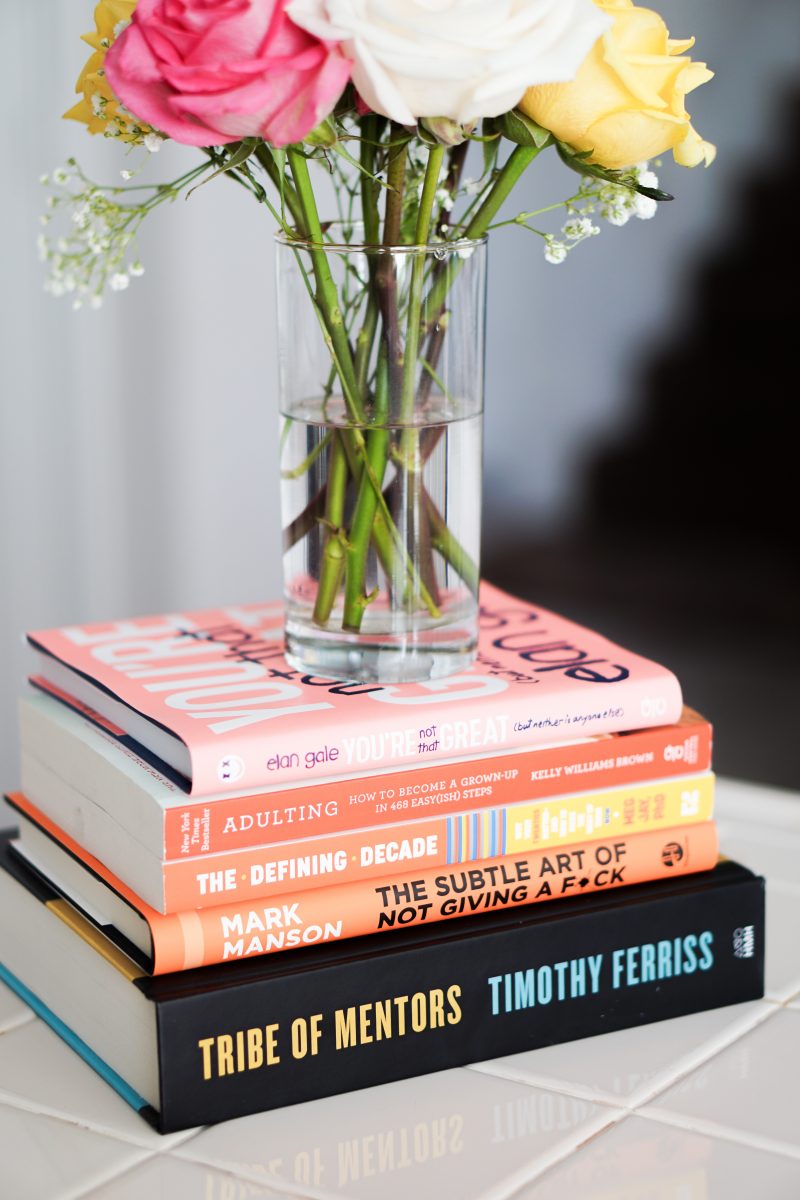 I wish I had this book when I went to college! If you're like me, nervous to "adult," this book is for you. The author walks you through so many aspects of "adulting" from self-care to career advice, to even just how to apartment shop and keep your space clean. Oh, and pay bills & managing finances! I guess that's kind of important…hehe
This book basically teaches you everything that we should have learned in high school but didn't.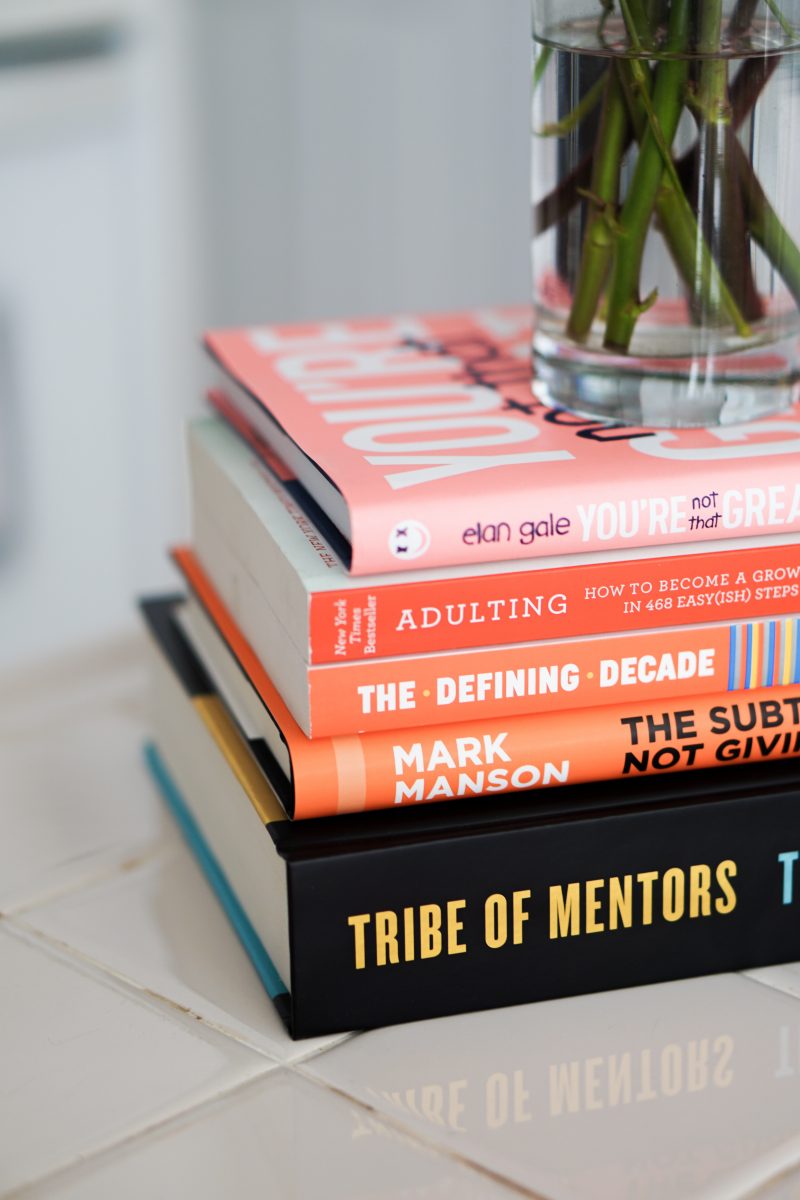 It's pretty funny, my neighbor actually suggested this book to me over a year ago, and I just now got around to reading it. Hi, Allan, if you're reading this! Meg Jay did a TED talk a few years ago called Why 30 is Not the New 20– some of you may know her from that lecture. Without going into it too much, she basically talks about how important your 20s are to your career, love, and just for personal growth. So many millennials now are "wasting" their 20s, thinking that it's a time to be young, and that your 30s is the time to get serious, but Dr. Jay explains how that's exactly the opposite of how we should think. If you're in college, I most definitely recommend this one!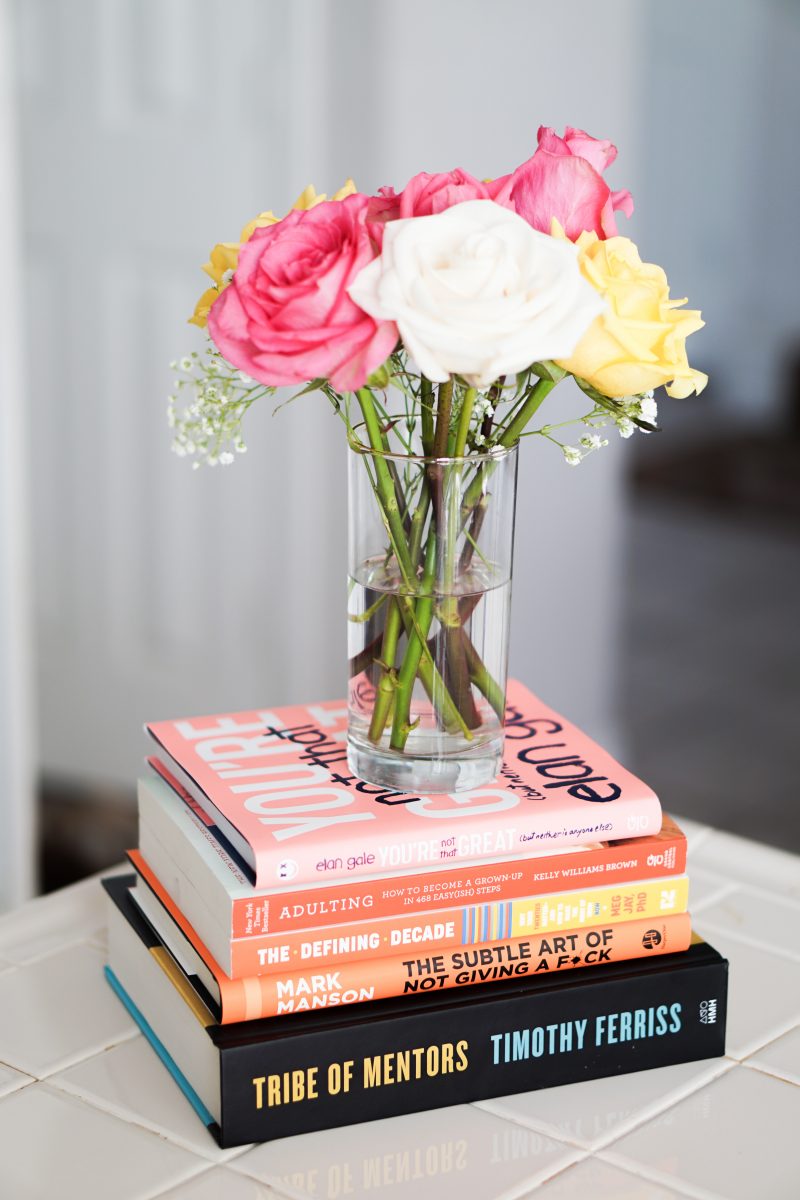 I found this book through my good friend Rachel from All Things Blush! A pretty funny read, but super relatable in every way. A few of my friends suggested listening to this via audiobooks, so if any of you enjoy listening to books rather than reading this might be a good one for you!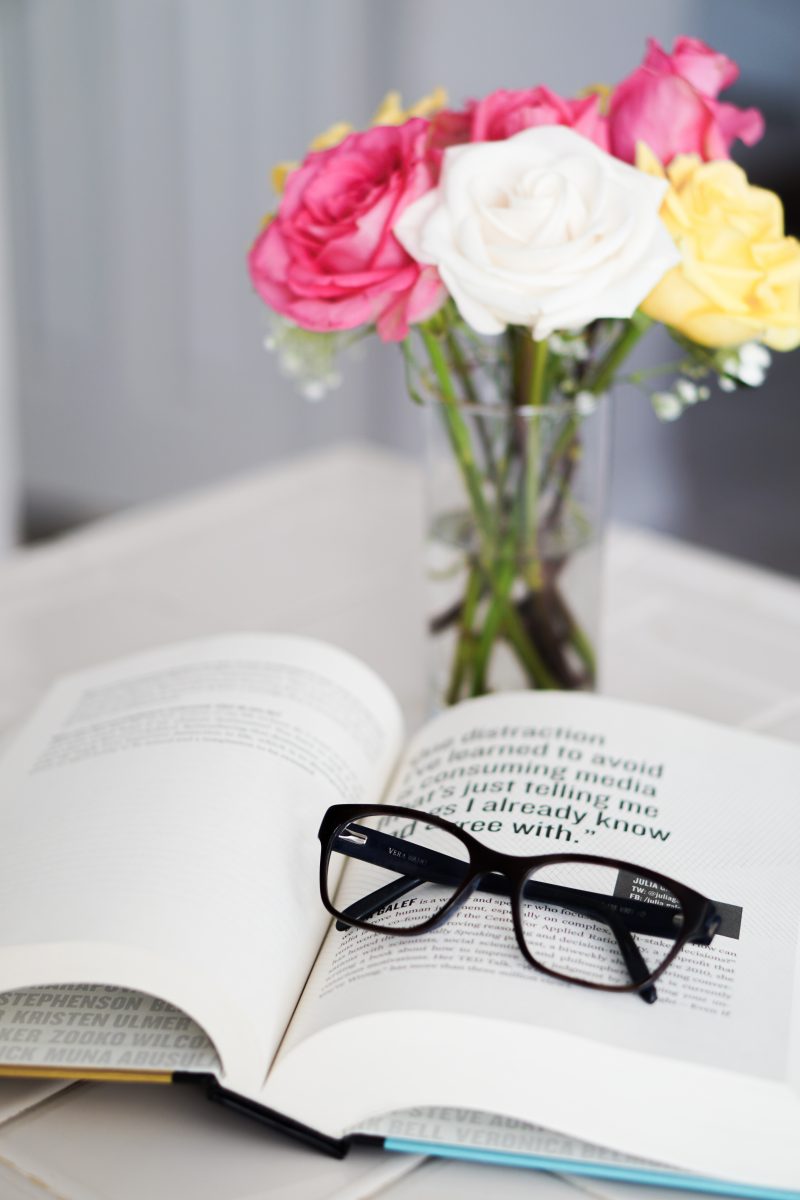 Last but not least…
Dani Austin recommended this book to followers about a month ago, and I just had to pick it up. It includes a TON of advice on, again, everything from career to love.  It's super interesting to read all of the different perspectives. Everyone featured in this book is extremely successful in one way or another, and you will more than likely find one that resonates the most with you. It's also really cool to see some familiar names in the book!
I find that reading their advice is really helpful, especially at a time like your 20s where you can get a head start on a lot of things they mention.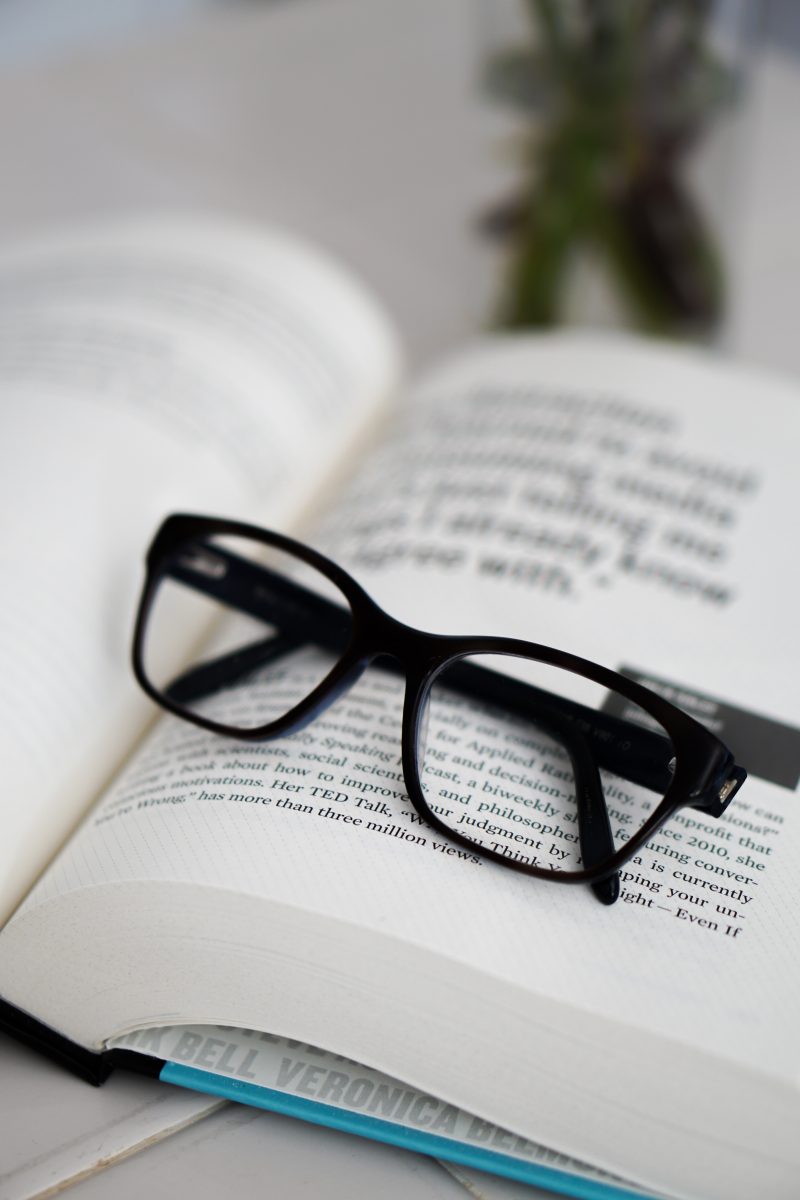 Whew, you made it to the end of the list, YAY! Again, you definitely don't have to be in your 20s to read these books. I think anyone at any age would enjoy them. I've shared these recs with friends and have gotten a ton of good feedback. I know so many of you have been looking forward to this post, so I hope you all get a good rec from this list. Tag me in the photos you share of books you've been loving too! I've been channeling my inner bookworm, so if anybody has good book recommendations (my faves are novels!) send them over.