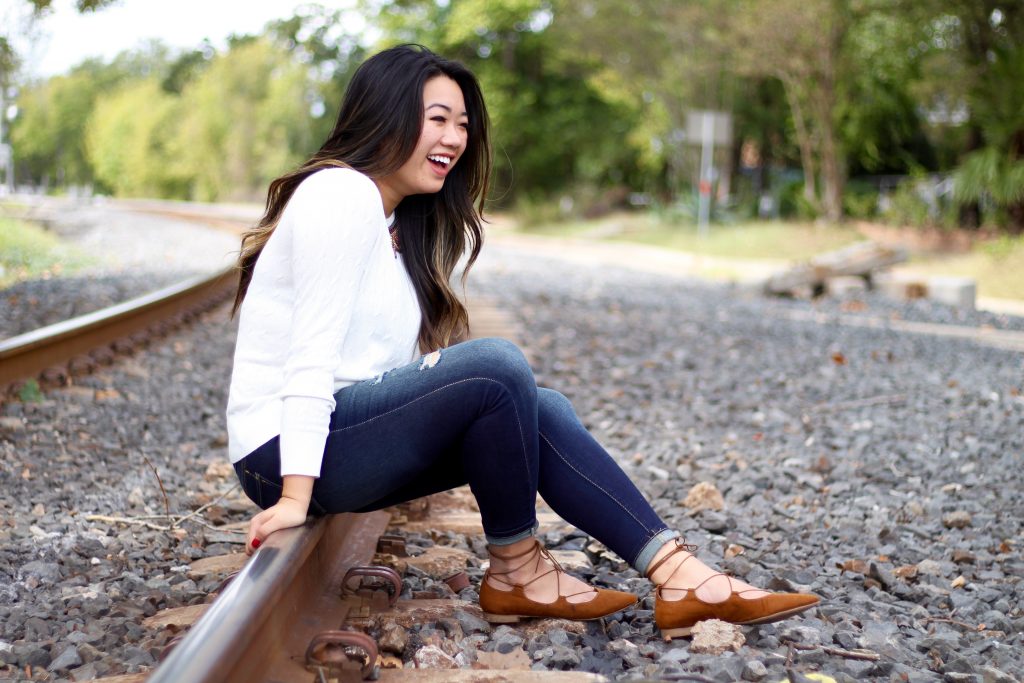 Hi everyone!!
Today's outfit is focused on this pretty necklace from Francesca's! Quality statement necklaces typically run pretty pricey, but I found this one at Francesca's for only $42- combined with their occasional sales, it's definitely affordable!
This white cable knit sweater is definitely an essential for fall and winter- it's just a staple, and so easy to incorporate for lots of different looks.
We had so much fun shooting on the train tracks today! I love the days we go out for photoshoots & the weather's beautiful- it all makes for a fun time & good vibes all around.
Fun fact: I was actually itching my leg in this photo- we both got bit like 30 times shooting by this church! Hopefully you can't tell and it just looks like I'm fixing my pant hem! LOL