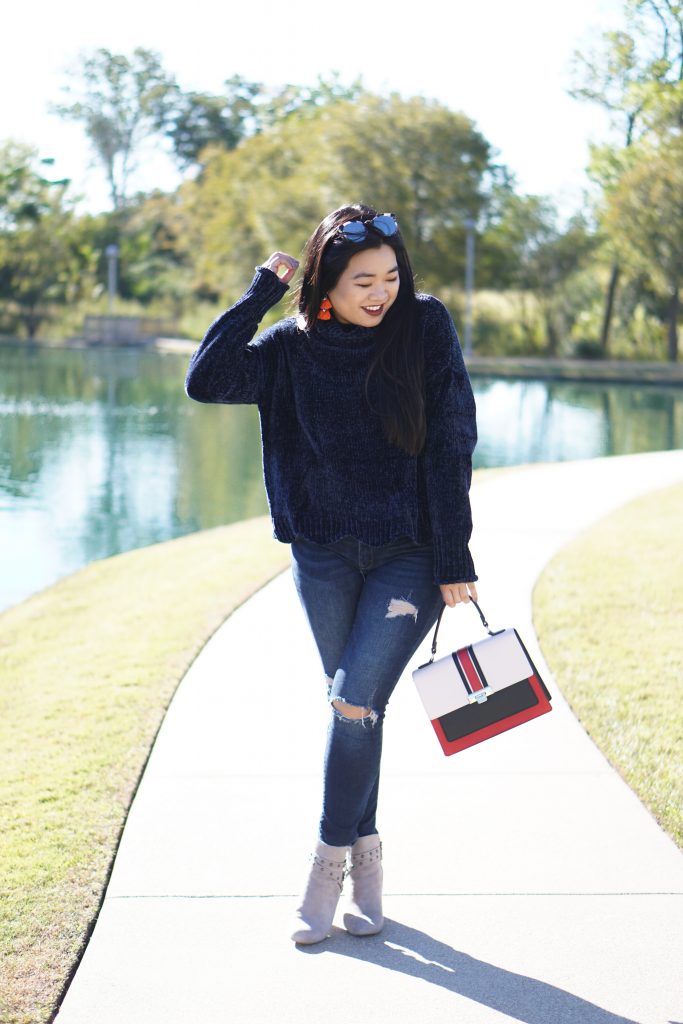 Happy happy Wednesday! I'm writing today's post while pretending to pay attention in class… but that'll be our secret. This past Monday I was able to shoot a ton of looks for the blog, YAY! I'm super excited to start rolling them out. Today's post is going to be just a good old outfit post- get excited!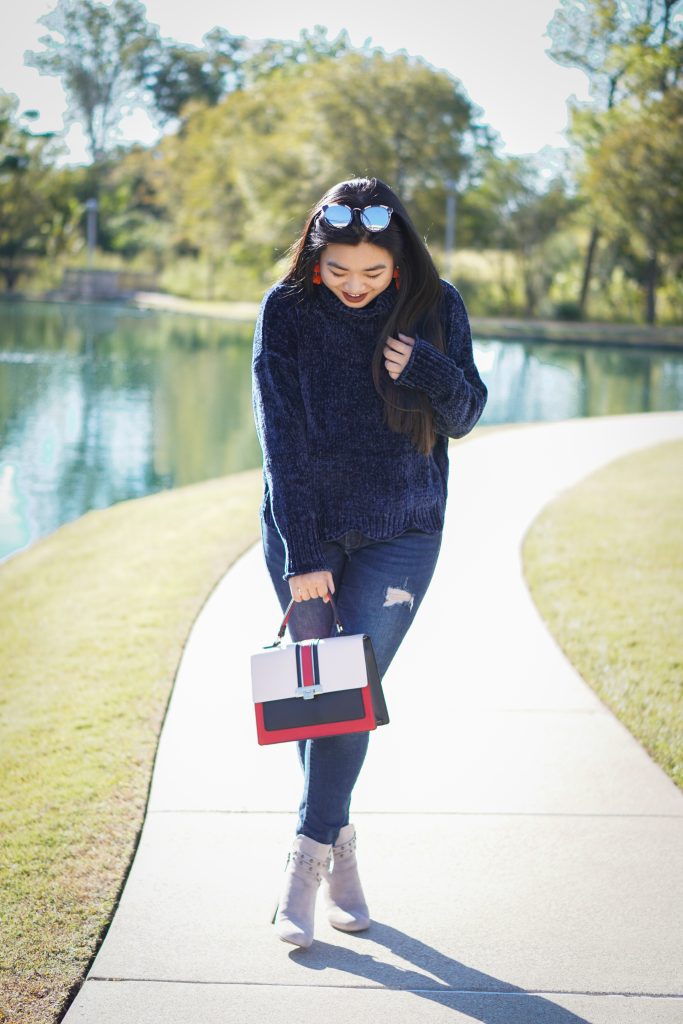 It's finally almost sweater weather here in Texas (as I type this, we're having one of those 90 degree days in November) and I already know this one's going to be a fave! I got it from Tobi & it feels like one of the most luxurious blankets on your body. I've been really into turtlenecks lately, but I absolutely hate when things are too tight around my neck. This one's perfect because it's just loose enough while still being warm!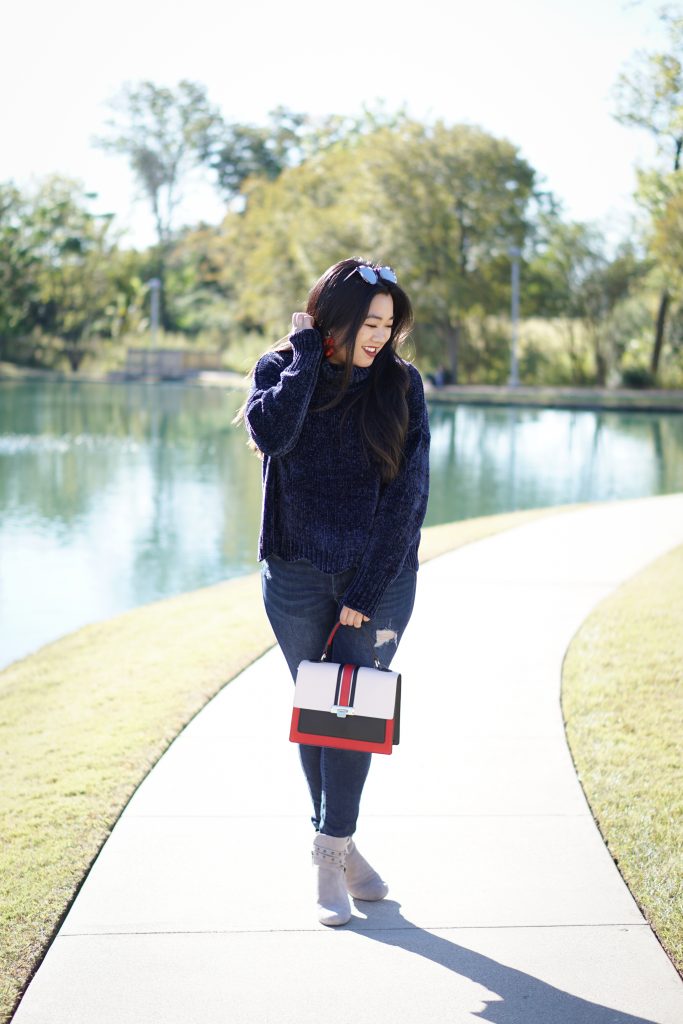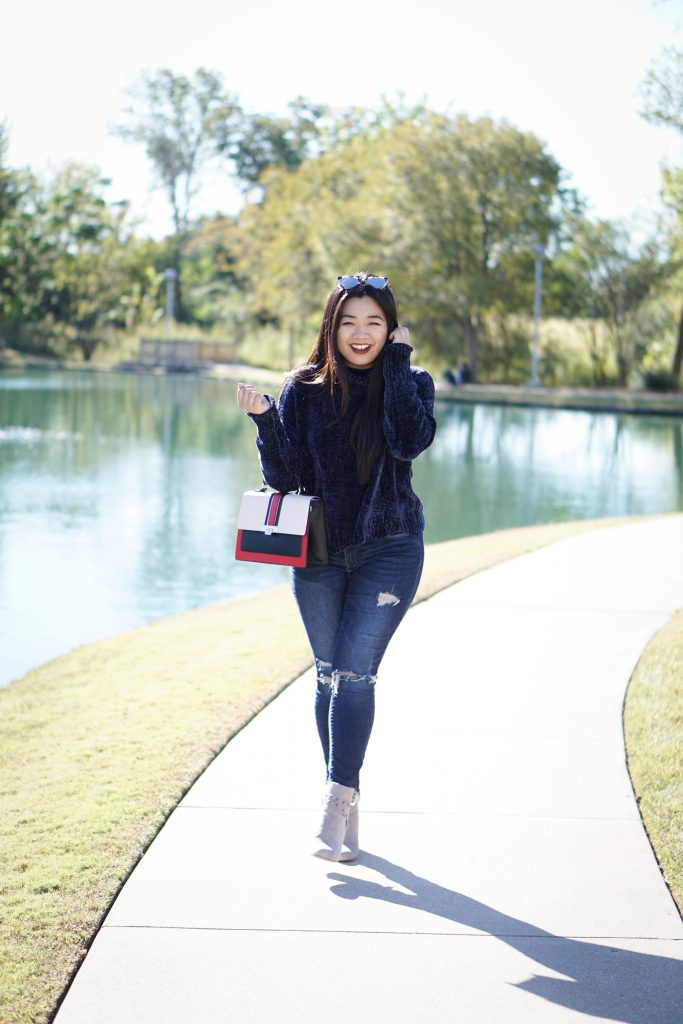 Now let's please talk about this purse– OMG. When I first saw it, it reminded me so much of a Gucci bag I've had my eye on for forever. It's so stinking cute, and is at an amazing price for a good quality, affordable bag. Surprisingly it's from Aldo, which is a place I haven't thought to shop at lately. I happened to stumble upon the Aldo in the mall last weekend I was home, and made a straight bee-line for this purse. Good news for y'all- it's on sale for 20% off!!! I unfortunately bought it full price, but if you're eyeing it they have a ton similar and ALL bags are 20% off right now.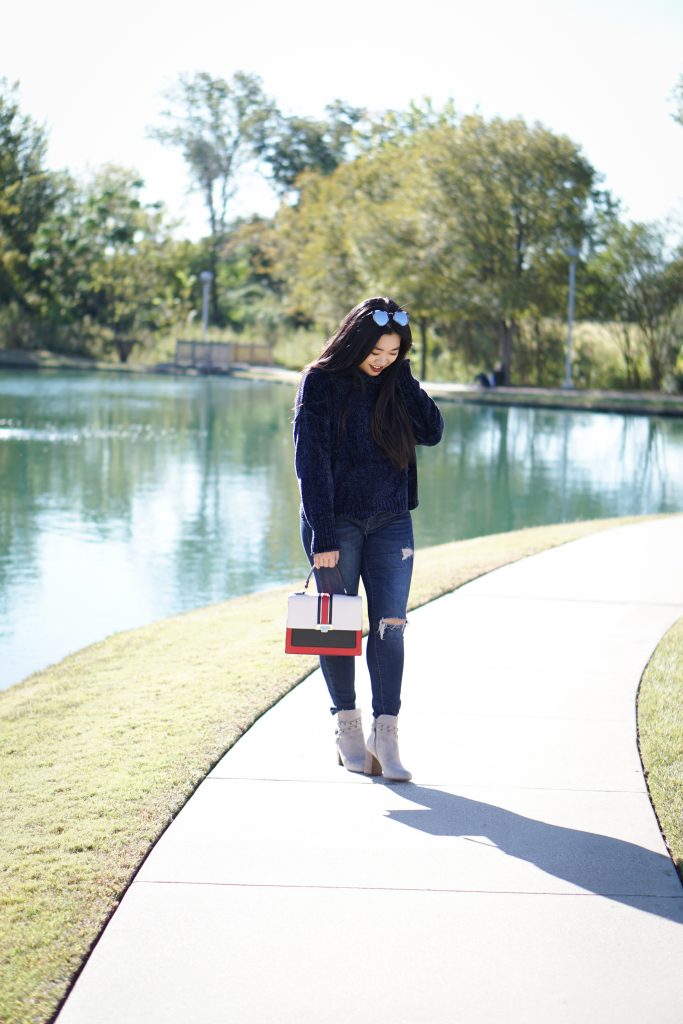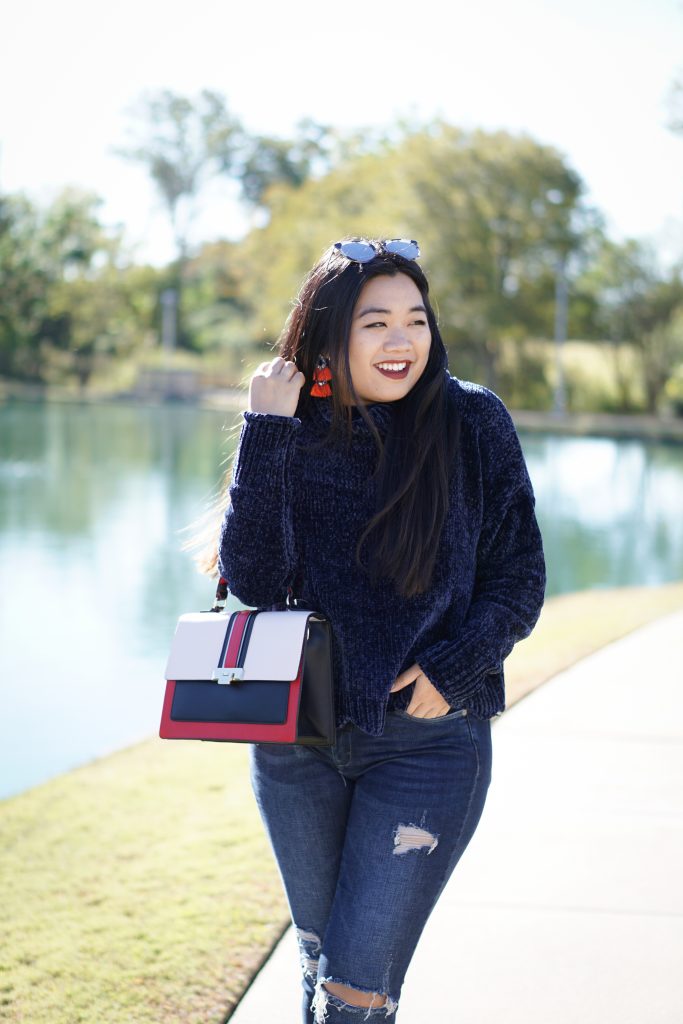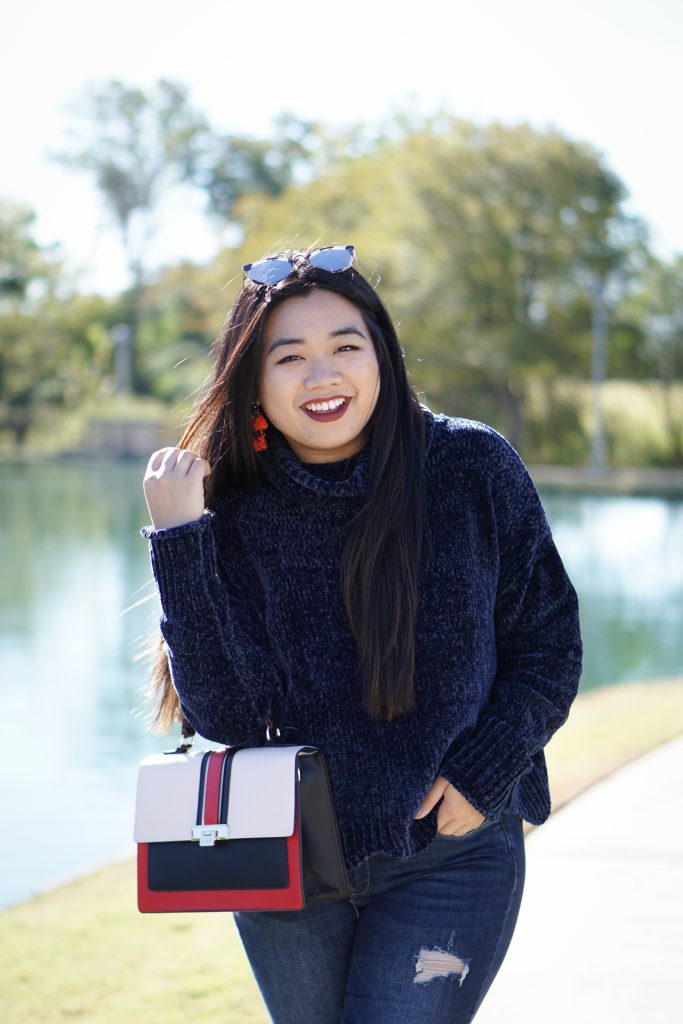 This past week I've been an absolutely terrible blogger- I'm so sorry this post is more than a day late! I just made it back to Dallas for the second weekend in a row. This weekend Akash and I are going to one of our dear friend's wedding, and we're both super excited. I'm hoping to write up a wedding guest lookbook, so keep an eye out for that! I'm going to do my absolute best to get a blog post up tomorrow, but please don't hate me if I'm unable to. I promise after things settle down a bit I'll be back and better than ever! 🙂