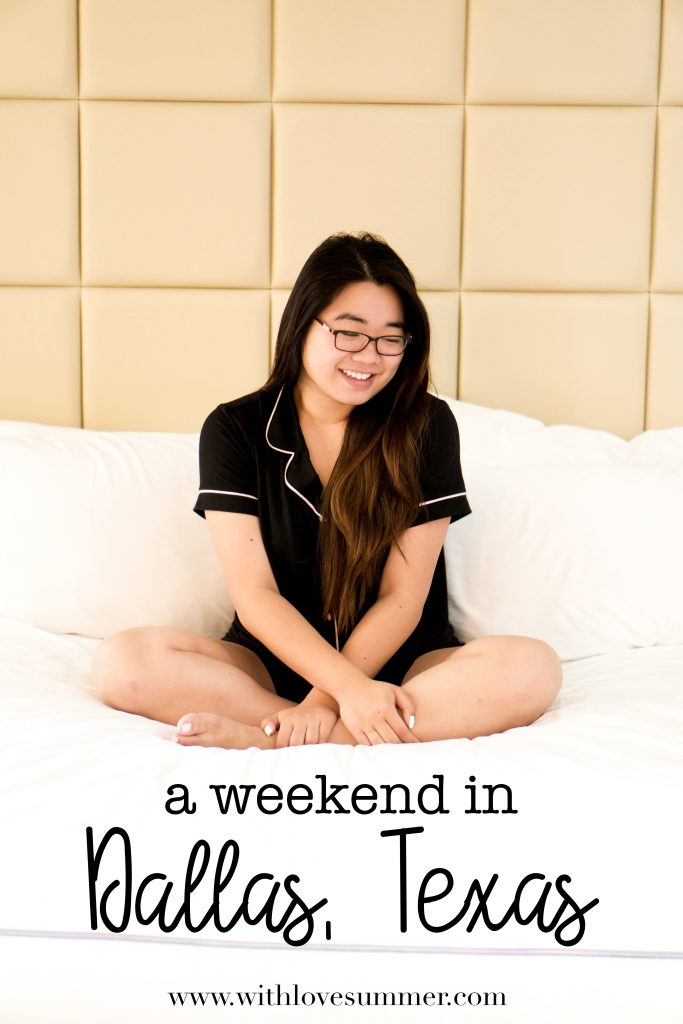 As most of y'all know, last weekend Akash & I had a staycation in Downtown Dallas and we had so much fun eating our hearts out & exploring around the city. Needless to say we left the trip with happy bellies & happy hearts. 🙂 I've gotten quite a few requests to share everything that we did in Downtown for any of you who happen to be visiting anytime soon, or even if you're from the area but need suggestions of things to do on your day off! So without further ado, here's our little itinerary from a three day weekend in Dallas!
DAY 1
Check-In at the Adolphus – 3pm
Explore Main Street – 4:30 pm
Dinner at Urban South Dine – 7 pm
We stayed at the Adolphus Hotel on Commerce, and it was wonderful! The staff was so kind, and the location was great too. We had a short walk over to Main Street, where we were able to walk around and do some shopping. For anyone who's staying around this area, you have to stop by Forty Five Ten, a luxury department store right down the street. Y'all- I've shopped at luxury stores before, but this brings luxury to a whole other level. We felt like Kim Kardashian walking through this shop!
I think Akash & I both had forgotten how hot Texas summers get, since we're both stuck in offices all day long. We spent about 45 minutes walking around the Main Street area, but decided we needed a refresher & to cool off a little bit, so we made a little pit stop over at Freshii to get some smoothies & fro-yo. To be completely honest with y'all it wasn't anything special- if you're going to be staying in the area, I would definitely recommend stopping by Ascension Coffee instead if you're looking for a coffee house or cafe to visit.
After that, we headed back to the hotel to get ready for our dinner reservation at Urban South Dine. I have a whole post here about this amazingggg experience – check it out here!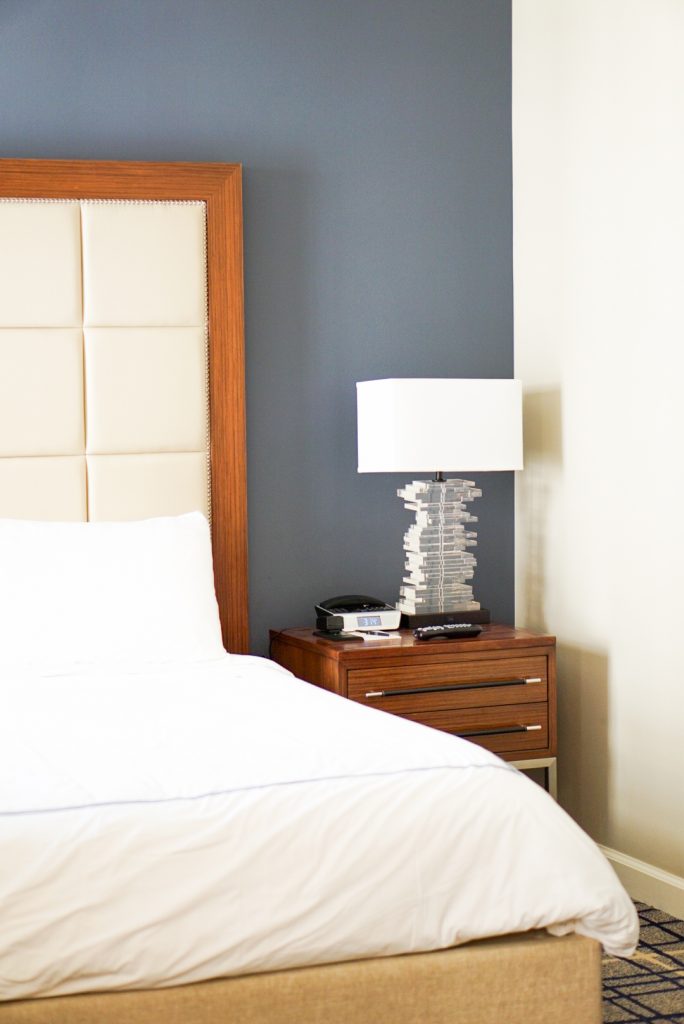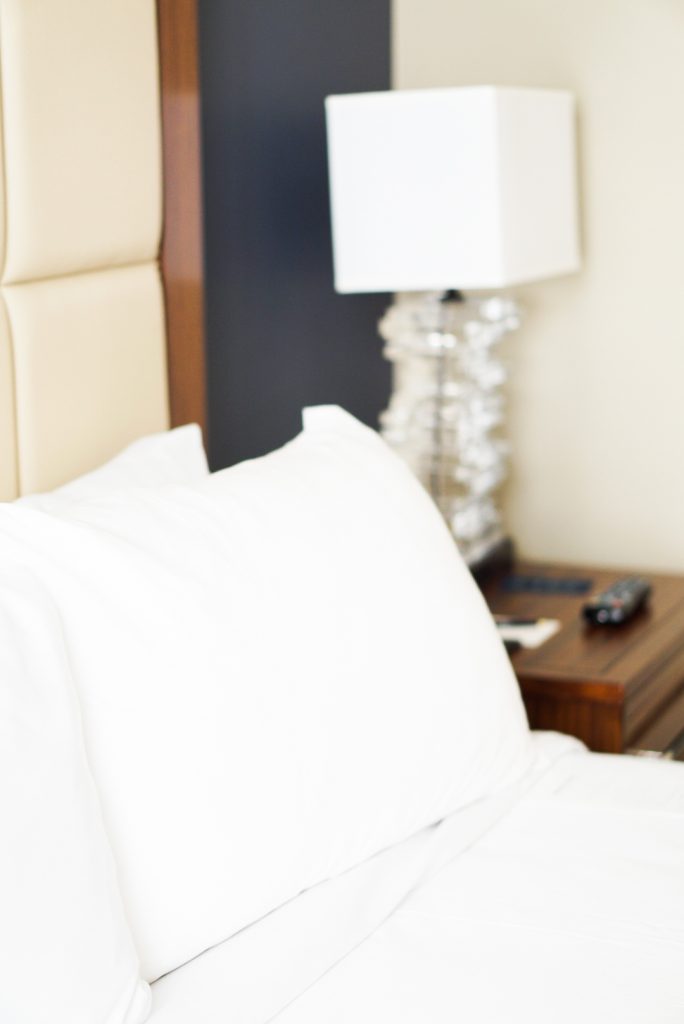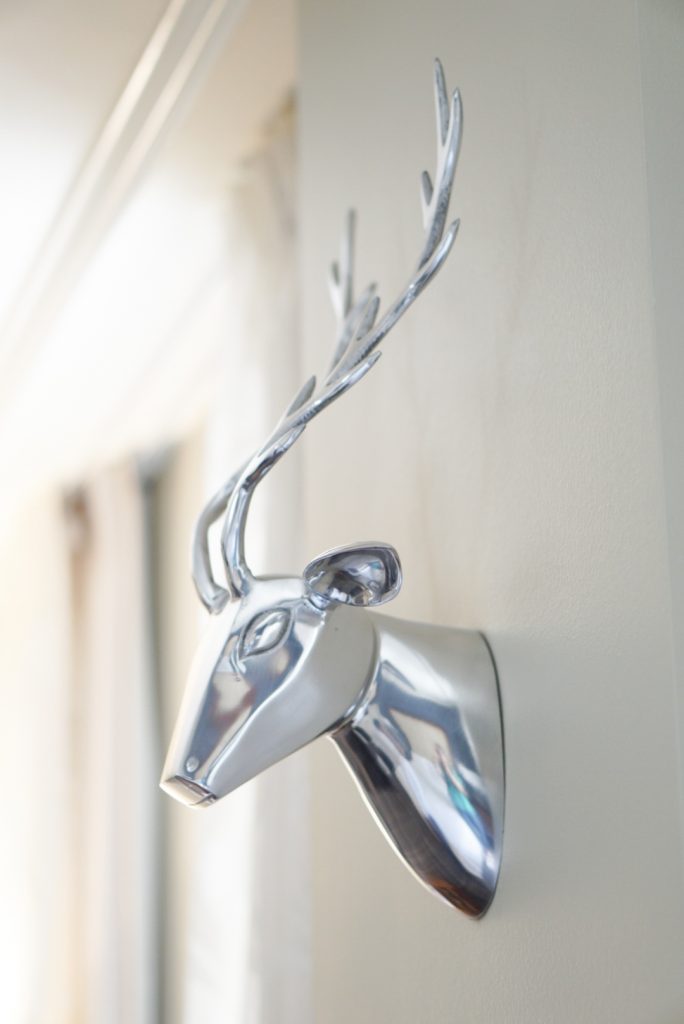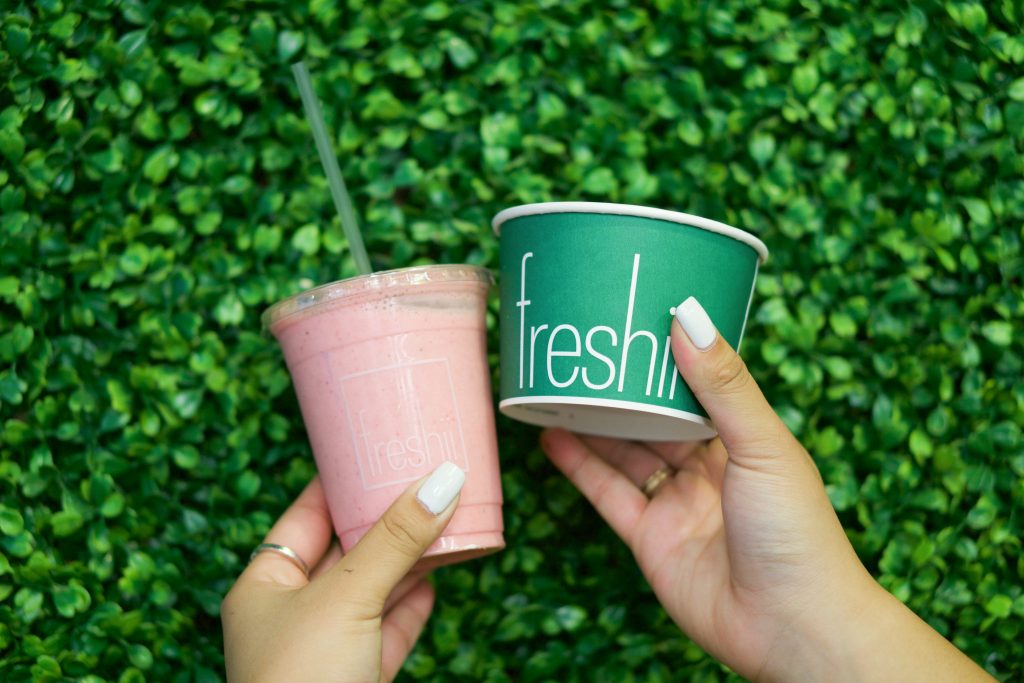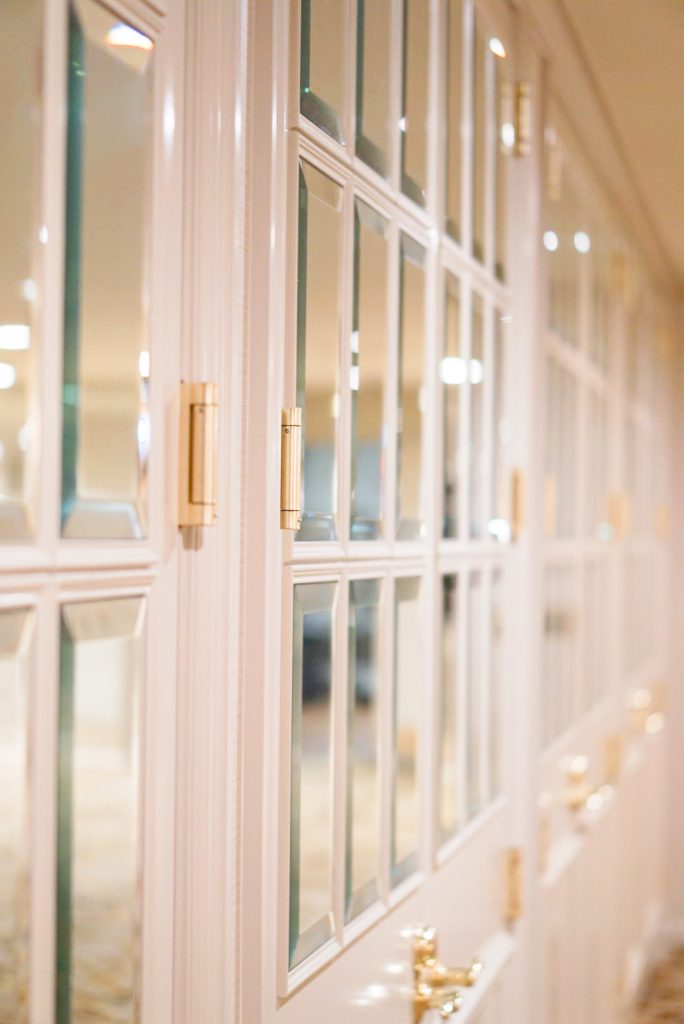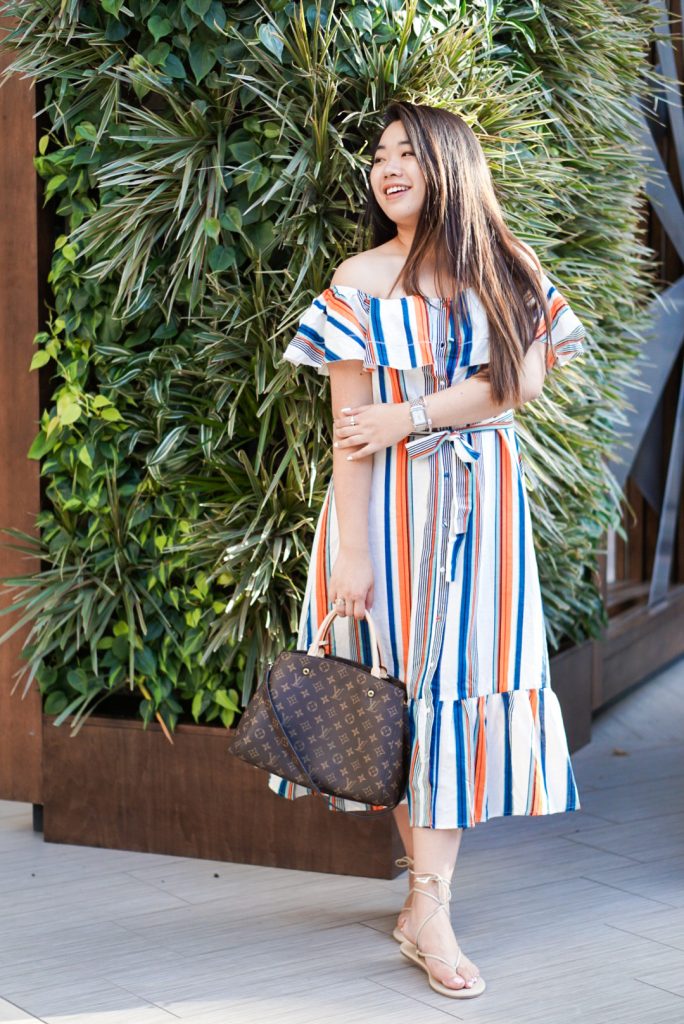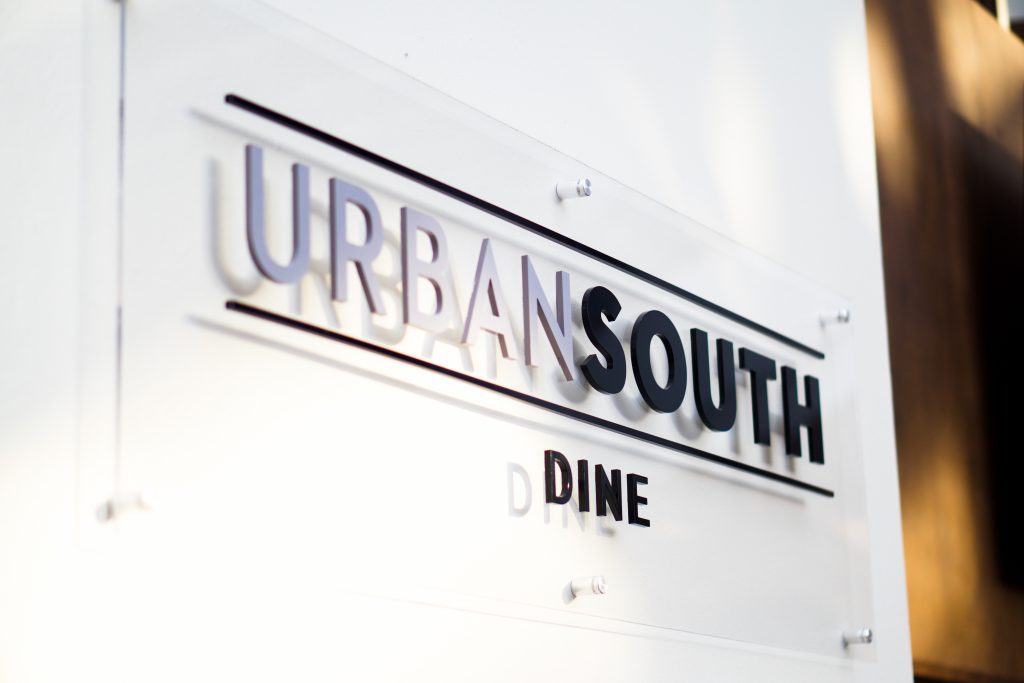 DAY 2
Brunch at State + Allen
Starbucks Reserve – off of McKinney & Olive
Dallas Museum of Art
Nasher Sculpture Center
Margaret Hunt Hill Bridge
Dinner at Pecan Lodge
Dessert at Emporium Pies
We kicked off day 2 of our mini trip by sleeping in… and we were so not mad about it! It felt so good to let my body get some rest after having a crazy week at work. Nothing like some good R&R. 🙂
First thing we did on day 2 was head to brunch over at State+ Allen. Akash had done a photoshoot for a client at this area before, and he'd been wanting to try it out since. Everything was delicious- y'all know how much I love my brunch!
Shop my dress here!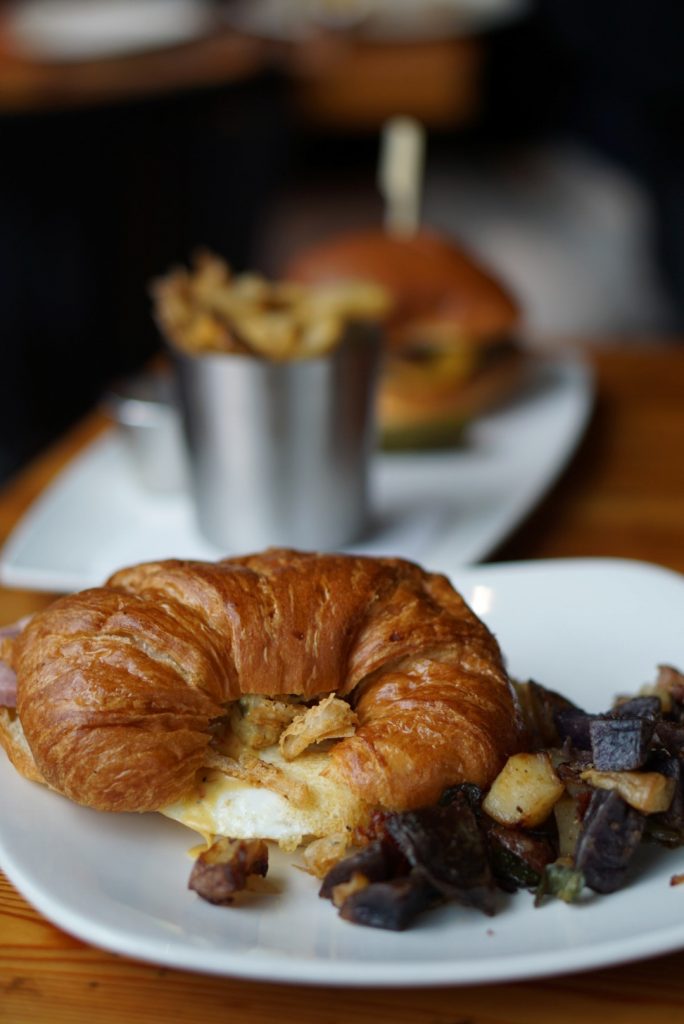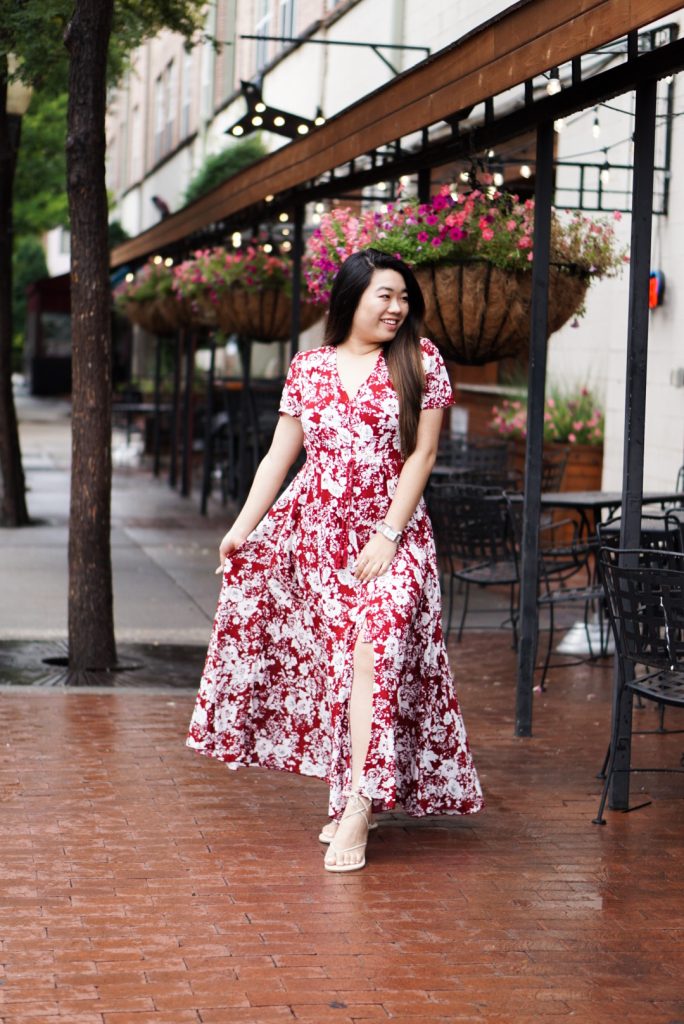 Our next stop was over to the brand new Starbucks Reserve Bar on McKinney & Olive. This new Starbucks has a ton of gourmet drinks and even ice cream. In case you're curious and want to visit, here's an article that explains what it is! I ended up ordering the classic affogato (which was absolutely delish) & Akash ordered the Coffee Malt, which he loved too. He was begging to go back after we left!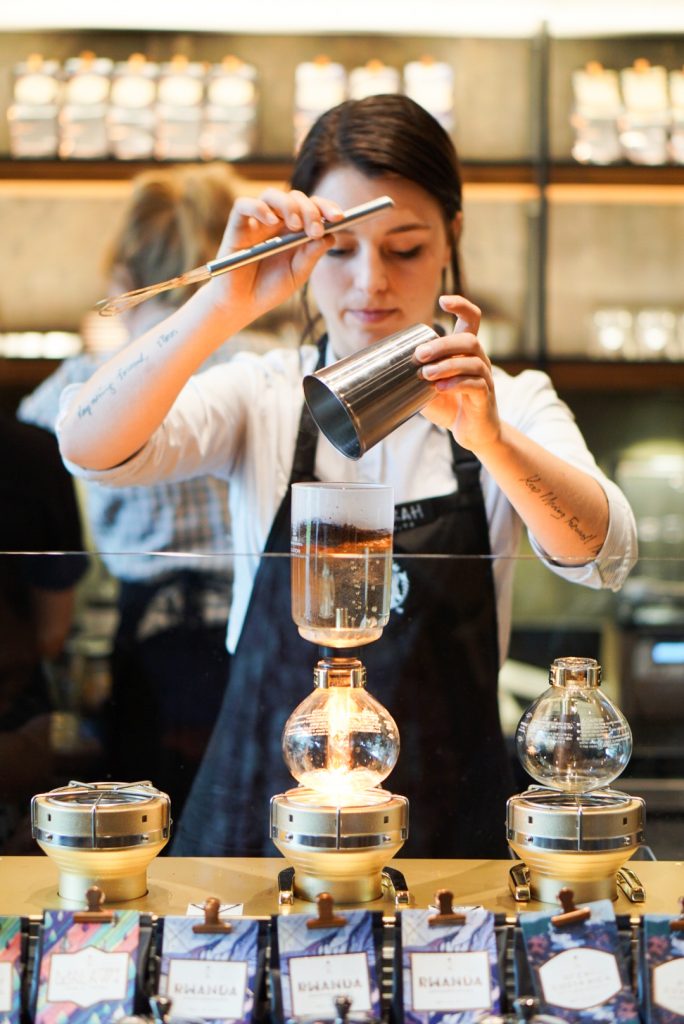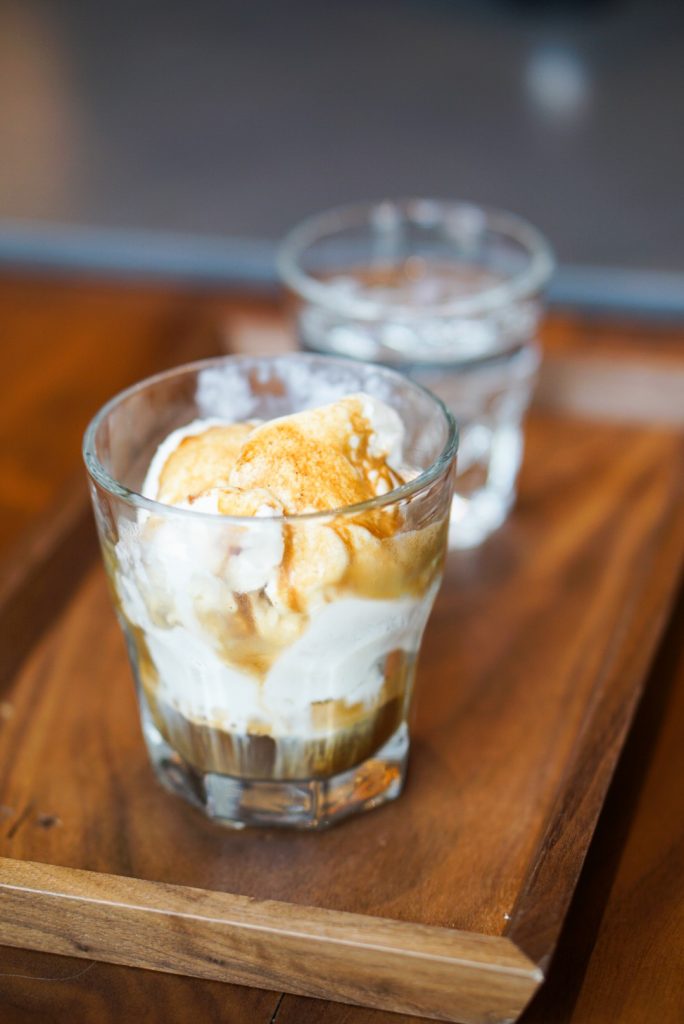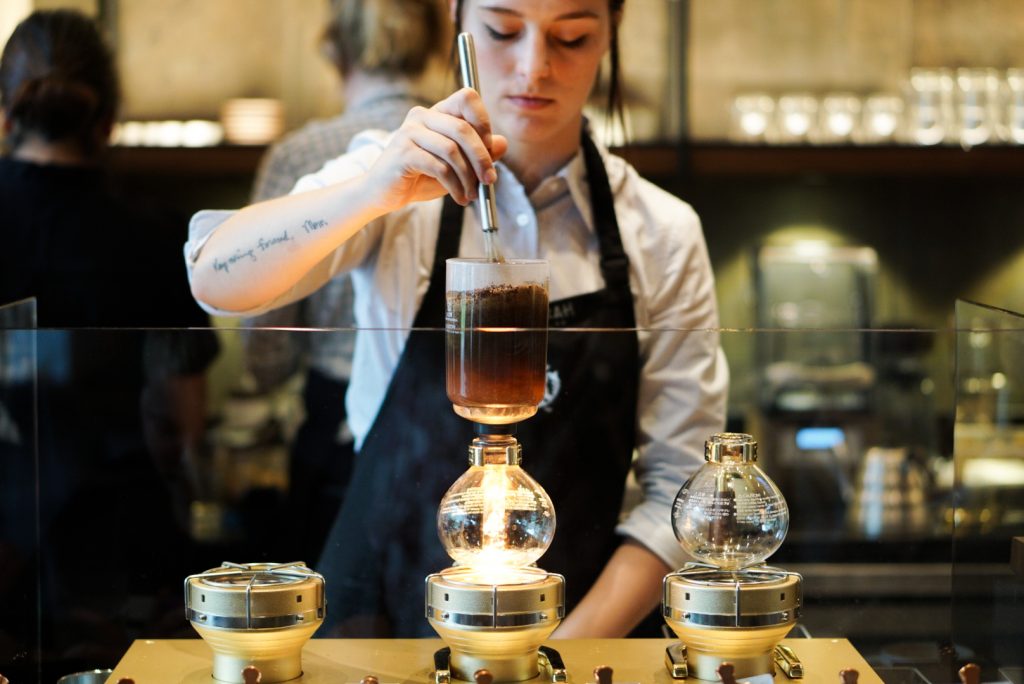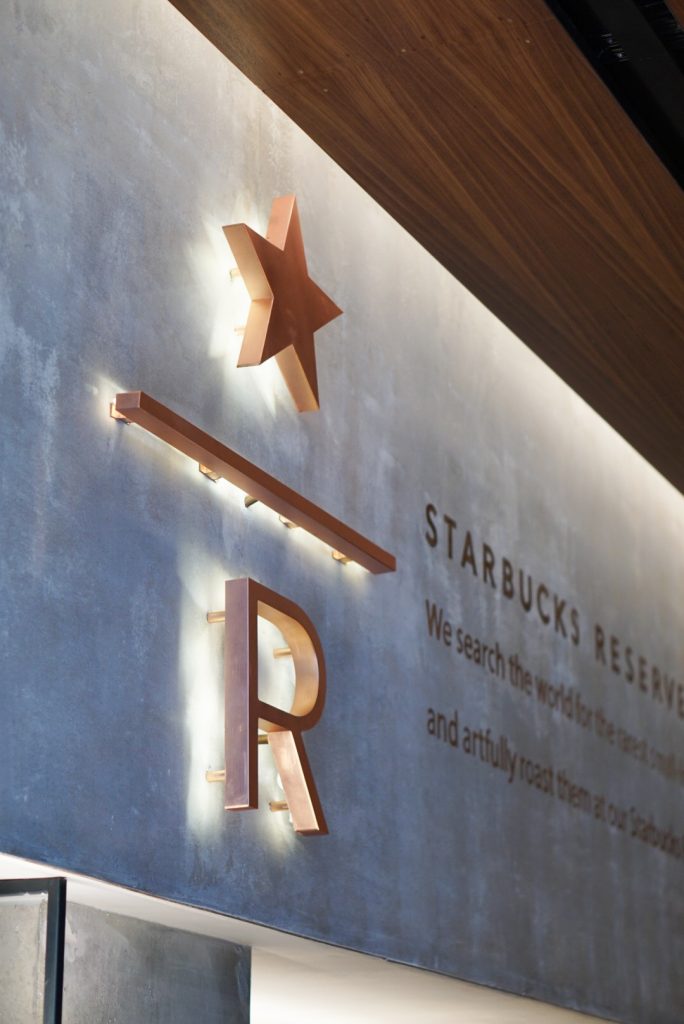 Then from the Starbucks Reserve Bar, we took a short walk over to the Dallas Museum of Art. From the DMA, we walked around the block over to the Nasher Sculpture Center. I'll have a whole post on this look coming soon! Luckily, the day that we chose to visit the Nasher happened to be a day that they had free admission for everyone. If you're planning to visit the DFW area & you're looking for some free attractions, the Dallas Museum of Art is always free and so is the Perot!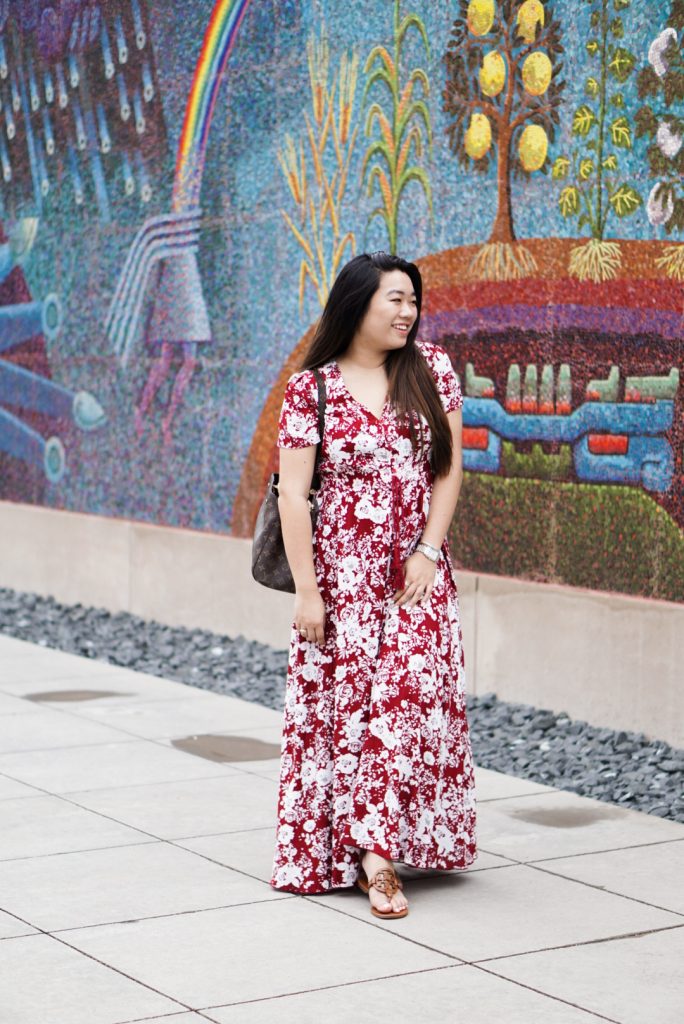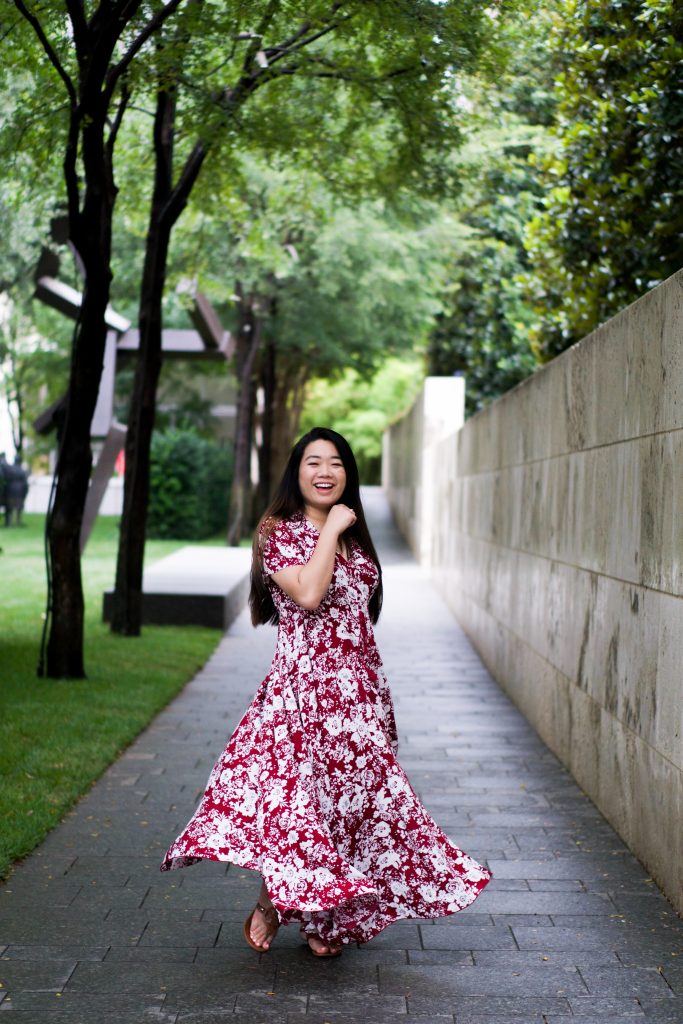 Afterwards, we headed back to the hotel to change and get ready for dinner. Before we headed to dinner, we stopped by the Margaret Hunt Hill Bridge to do a little shoot. If you're in the area and wanting to take some pretty pictures, this is the best place! You can easily just type it straight into your Maps and it takes you to the parking lot, a short walk from a gorgeous view of the bridge and Downtown. Full post coming on this look too!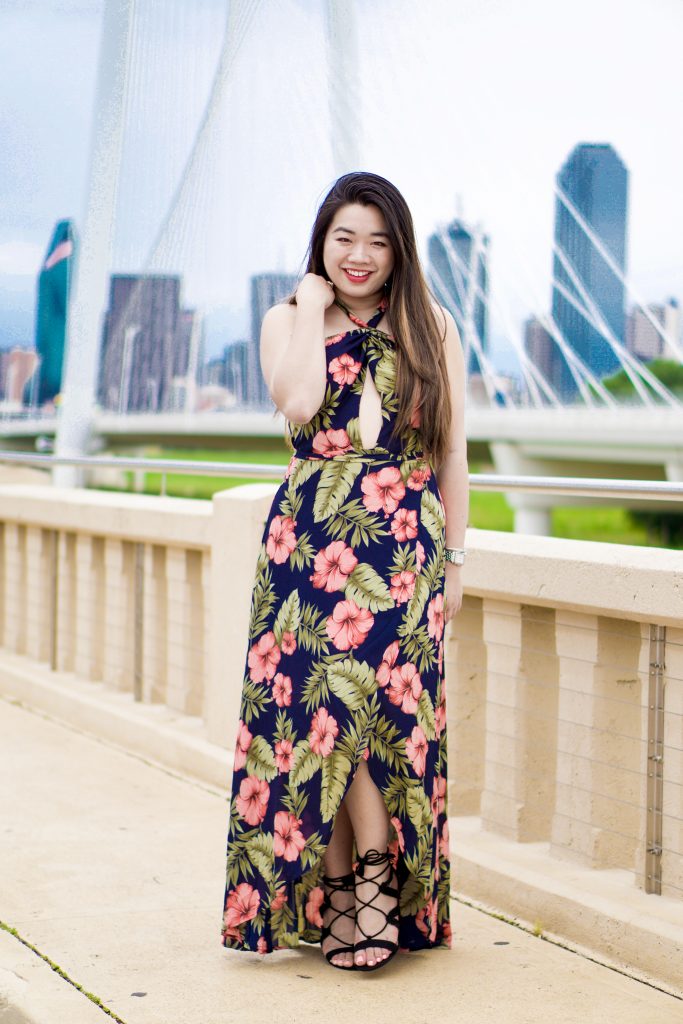 We then took a Lyft over into the Deep Ellum area, to try out Pecan Lodge for the first time. I've heard SO many good things about this barbecue joint, and I'm so glad we took time to wait in line and check it out. The food was so good- if you're a fan of barbecue, it's a must try! Pro tip: if you're going in with a big group, order 5 lbs worth of meat and you can cut straight through to the express line and not have to wait for hours outside!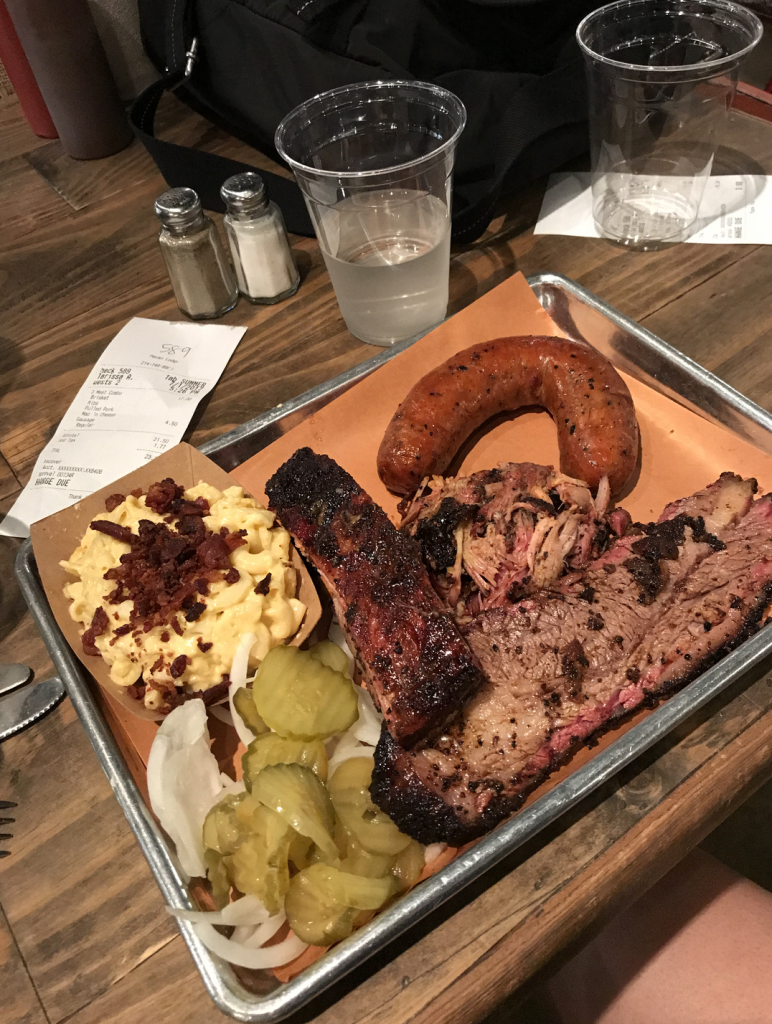 Next door to Pecan Lodge is Emporium Pies, so of course we had to stop in for some dessert. I apologize for not having the best photos of these two places- Akash & I had decided to leave the camera at home so we didn't have to lug around all of the equipment! The pictures may not do it justice, but both of these places were amazing.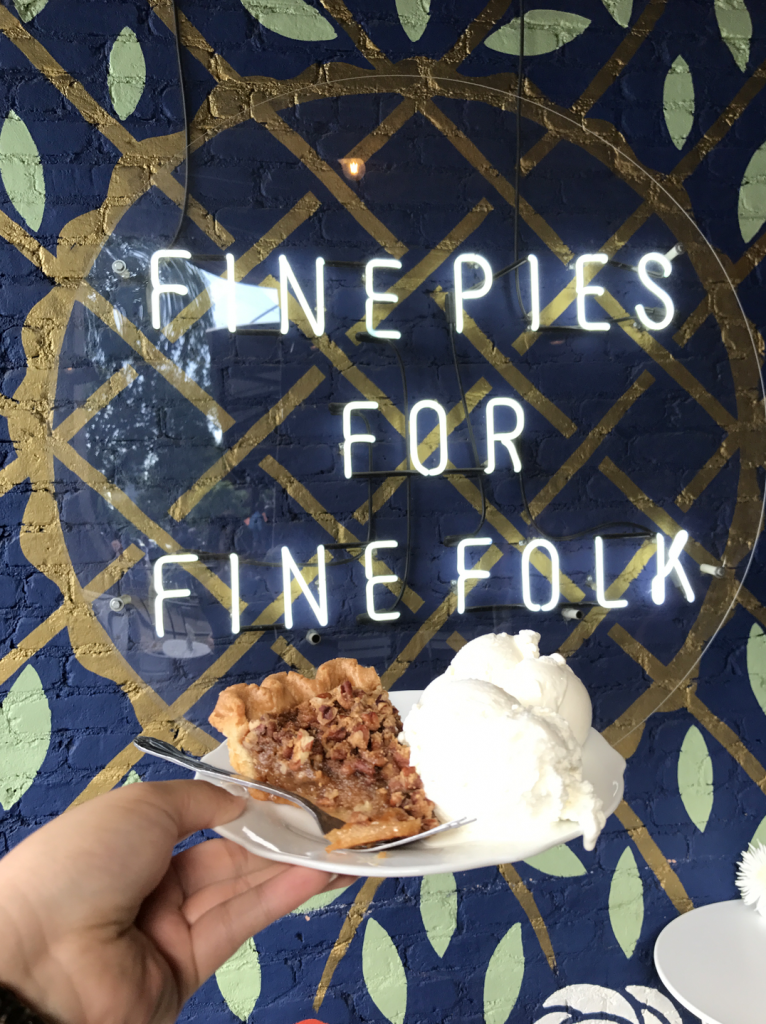 Day 3
Pool Time at Hotel
Check out of the Adolphus
Lunch at Velvet Taco
Unfortunately on our last day, we weren't able to fit in a ton- we both slept in, and spent our morning by the pool getting some relaxation in before heading back home. After we checked out of the hotel, we decided to stop by one of our all time favorite taco joints, Velvet Taco. This one is another must try! Akash always gets the Paneer taco and I always go for the Rotisserie Chicken. My absolute fave thing on the menu, though, is their tots. SO GOOD, Y'ALL. I could probably eat their tater tots for the rest of my life, no joke.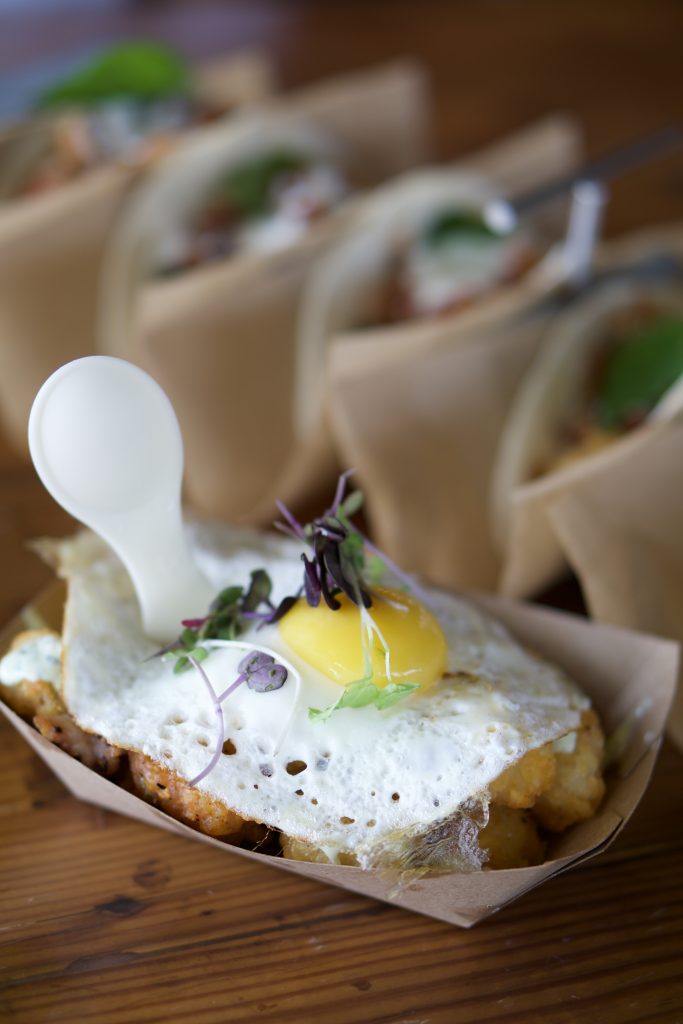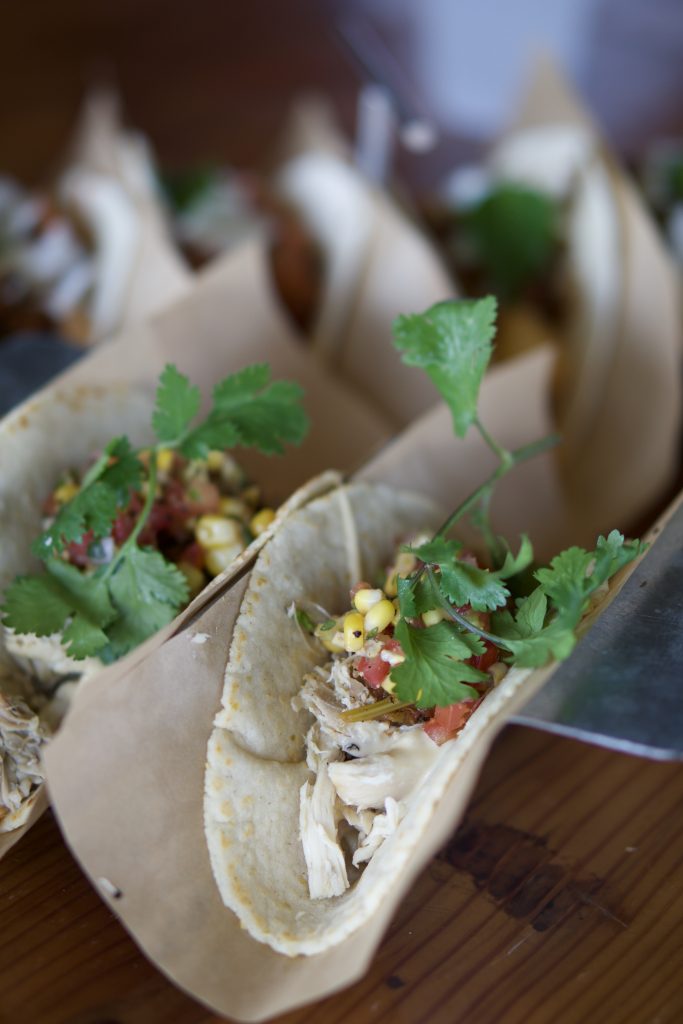 And that's the end! If any of you are visiting anytime soon, feel free to shoot me questions about recommendations for food or places to visit!