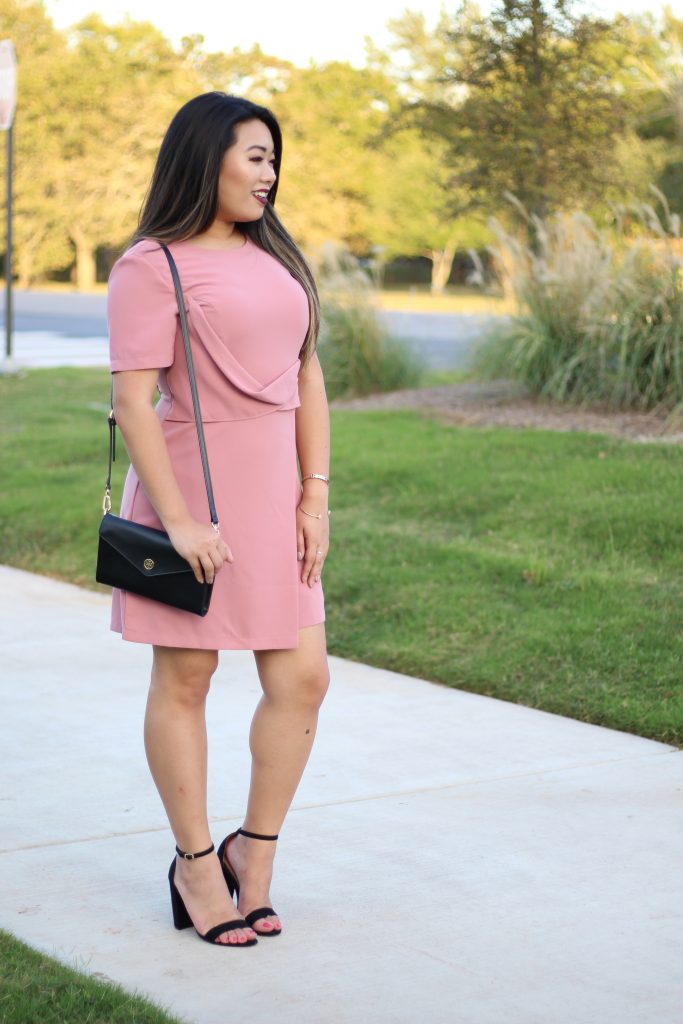 Being that I'm only a little over a year away from graduation, I've finally had to come to terms with the fact that it's time for me to start adulting… (I'm crying too.)
With becoming a REAL grown-up comes having professional grown-up clothes. I struggled a lot the past few years at career fairs searching for internship because I've always thought of business professional attire as being stuffy, itchy, and boring- but it really doesn't have to be! There are actually a ton of ways to style business professional clothes by incorporating your own style without looking boring. I'm hoping to share a few of my business-professional/business casual outfit ideas with y'all, because I know sometimes I need some inspiration too!
I found this dress at TopShop and paired some super simple black pieces with gold accents to go with it. When it comes to business wear, my rule-to-live-by is keep it simple. I usually try and stick to one focus color, and two neutrals to complement it. This way nothing looks to busy & it makes it so much easier to pair outerwear.
I love this pair of heels to go with dresses when your toes want a break from being crammed into a pair of pumps. Plus, I wear these all the time with casual date outfits too- they're so versatile, it's such an essential!
I also LOVE this Tory Burch bag- it comes with a detachable strap, so you can wear it as a clutch or a crossbody bag. I personally think carrying it as a clutch totally transforms the look. If you find a bag that has a detachable strap, you basically have a two-in-one!
Like I said, it's important to keep it simple! I paired this outfit with two delicate gold bracelets- they add a nice touch without being too much.
Hopefully this outfit gave you some inspiration- let me know what you think!