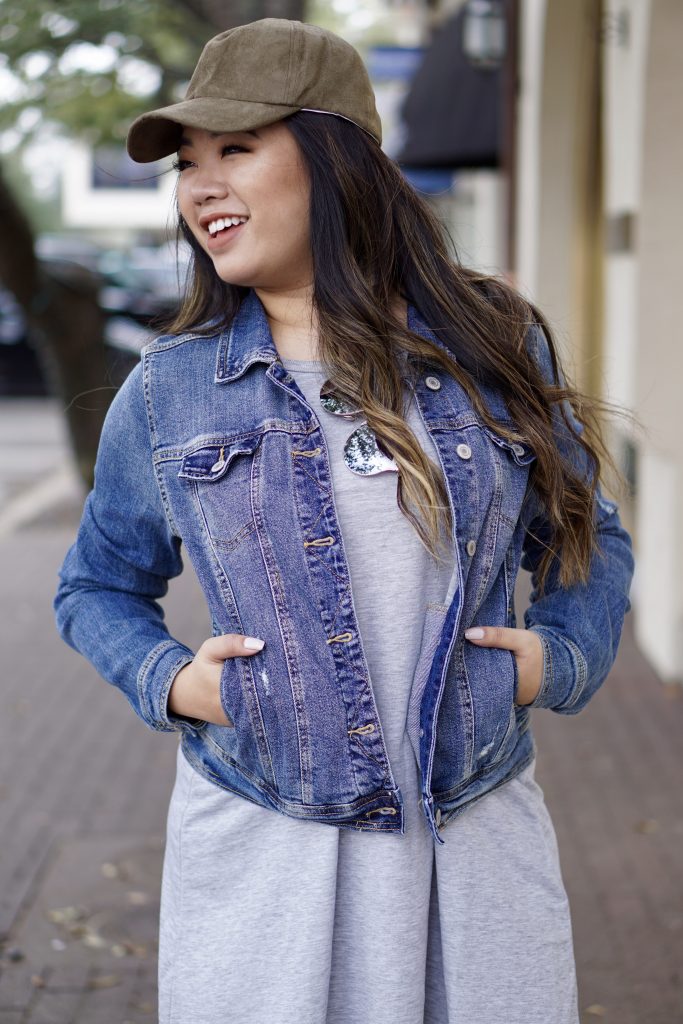 Outfit Details
Denim Jacket Madewell // T-Shirt Dress Altar'd State // Tennis Shoes Adidas Kids // Sunglasses Quay // Baseball Cap Nordstrom BP // Bracelets Kendra Scott
Happy Monday, lovelies! This week I'm officially back to school- ugh. I'm going to miss my family so much, but I am excited to get back into the swing of things & having a consistent schedule to follow. I'm definitely someone who needs a routine- without it, I don't even know what to do with myself.
With this week marking the first day of my spring semester, I figured it would be a good time to share with y'all something I would wear to school when I'm not dressed in an oversized t-shirt and leggings. I've been obsessed with these tennies since I got them, and they're totally something I would wear to class. They're actually in a kid's size, but I did link some similar ones here. Unfortunately the exact cap I have is sold out, but they do have it in a tan color.
This outfit is super casual, and would be great for a day just spent going to class or running errands. This t-shirt dress is super comfy, too! And, yes, I broke out the denim jacket once again. I told y'all it's so versatile! The whole look is super effortless, and easy to throw together if you're ever in a rush.
Wishing you all a fabulous week- let's kick some butt!!