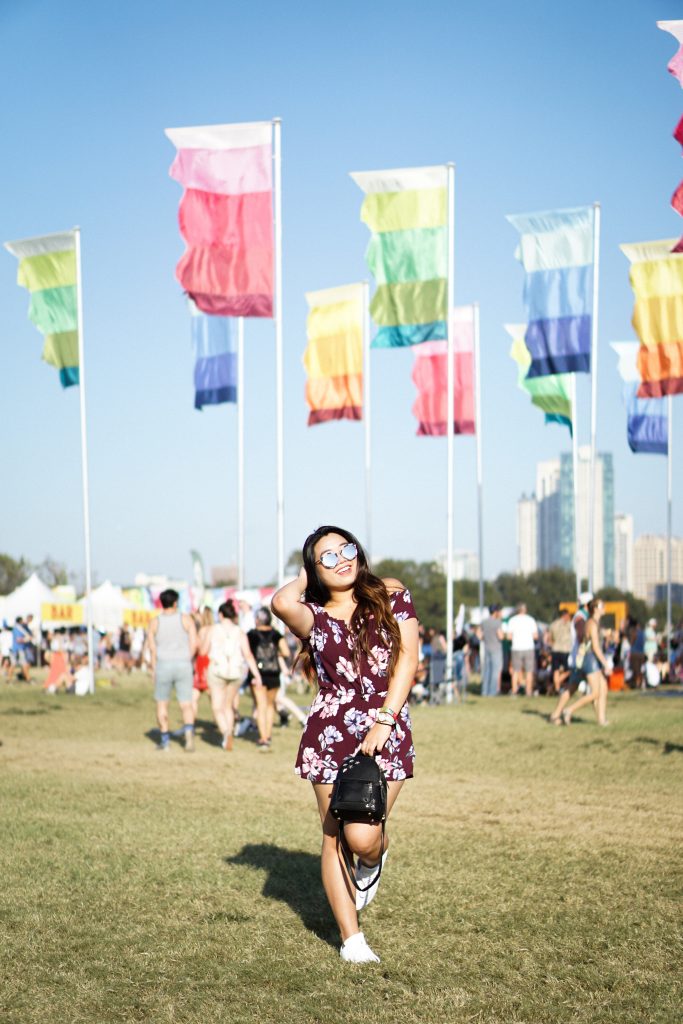 This past weekend, I had to pleasure of going to my first EVER music festival, Austin City Limits! Akash & I drove down to Austin for the weekend, but actually only went to ACL for Day 3. The whole trip was so much fun, and definitely an experience I'll keep with me forever! Keep scrolling to read all about my time at ACL + my tips for festival fashion, of course. **Edit: I've also included all my fave Austin places that y'all have to visit while you're in town!**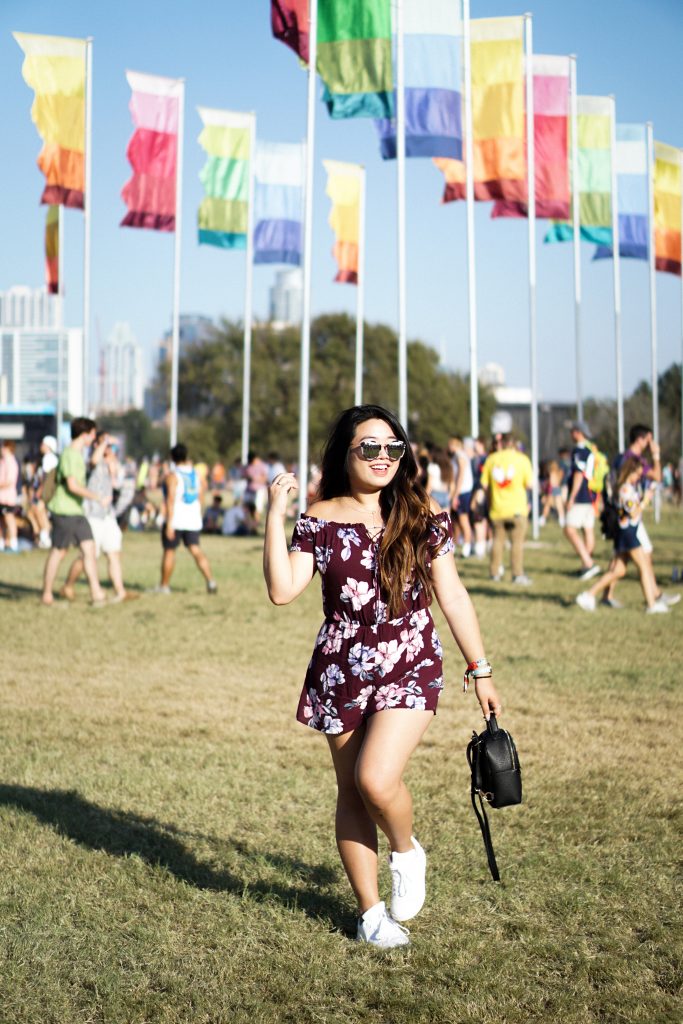 Like I said, this was my first festival- it was definitely an experience for the books! But let me tell y'all. Seeing photos at Coachella or Stagecoach, you would think that it's so glamorous and everyone's just having a great time. This is definitely not always the case, haha! What you don't see behind the Instagram photos is the bullets we were sweating taking these photos. You also don't see the 5,000 photos I had to delete because there were SO. MANY. PEOPLE. LIKE, SERIOUSLY.
You also don't see the enormous crowd of 20,000+ people, half of which are on drugs or just really, really, really drunk. But on the bright side, the atmosphere is seriously something you can't find anywhere else. Even though everyone was sweating their butts off in the Texas heat, there were so many good vibes all around.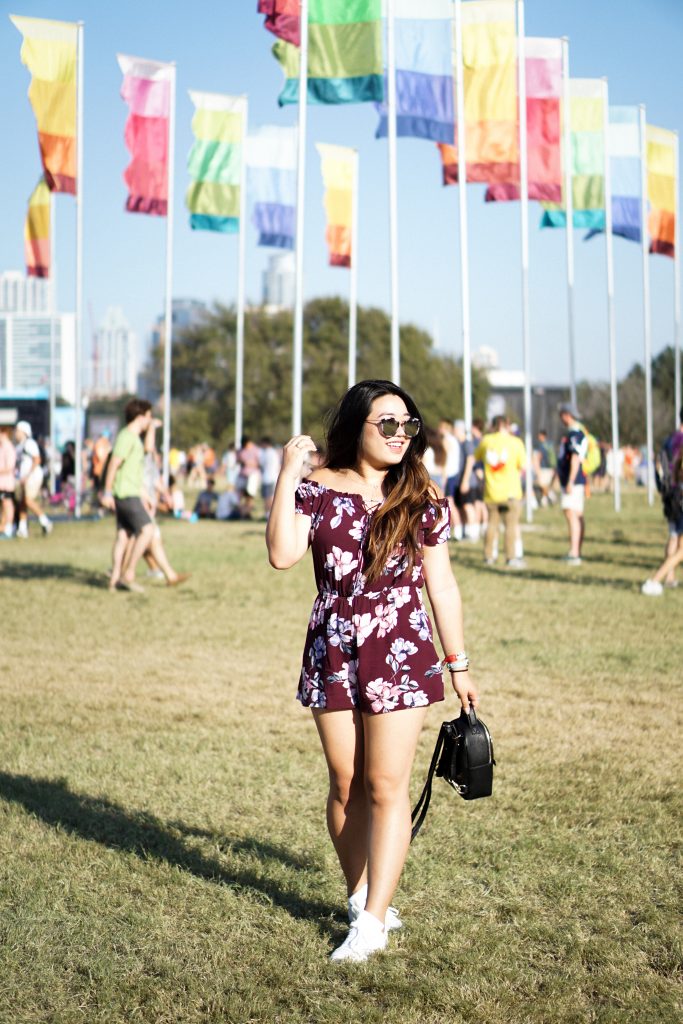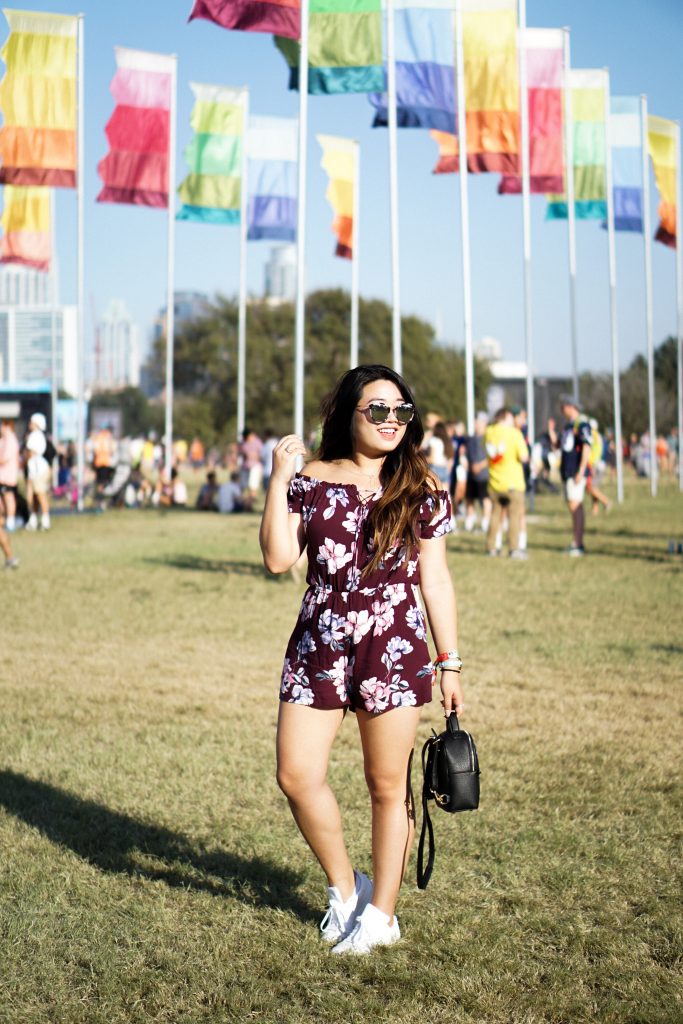 I'm just going to go ahead and put it out there that I probably knew 2% of the artists that performed this weekend. #NotAshamed I guess my music taste just isn't hipster enough, what can I say? But…. even though I didn't know any of the artists, we still had a really great time & I would most definitely do it again.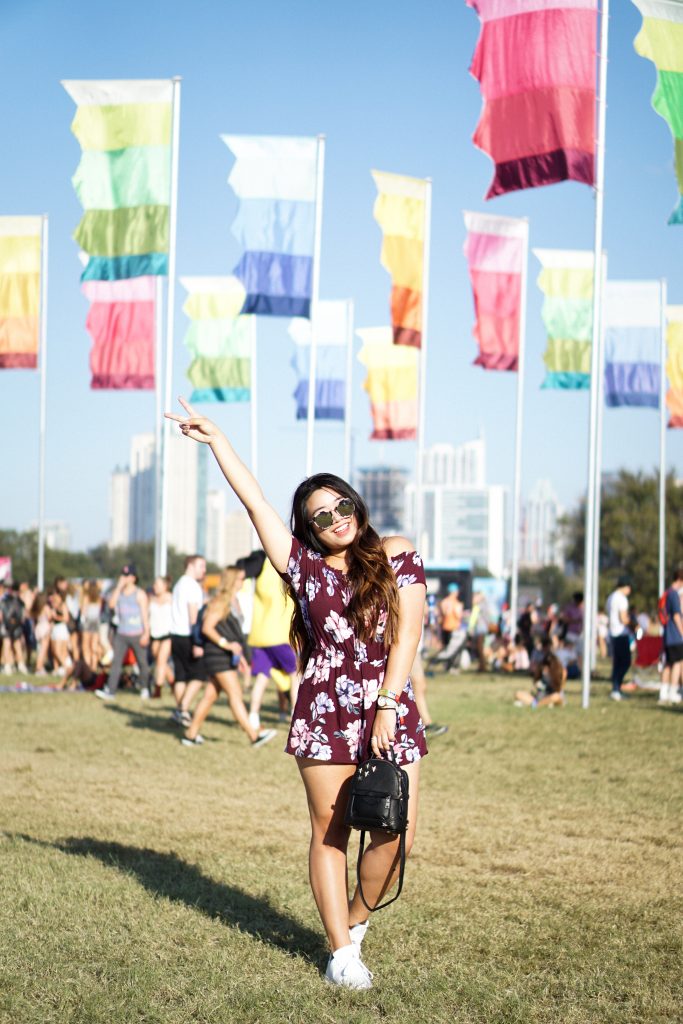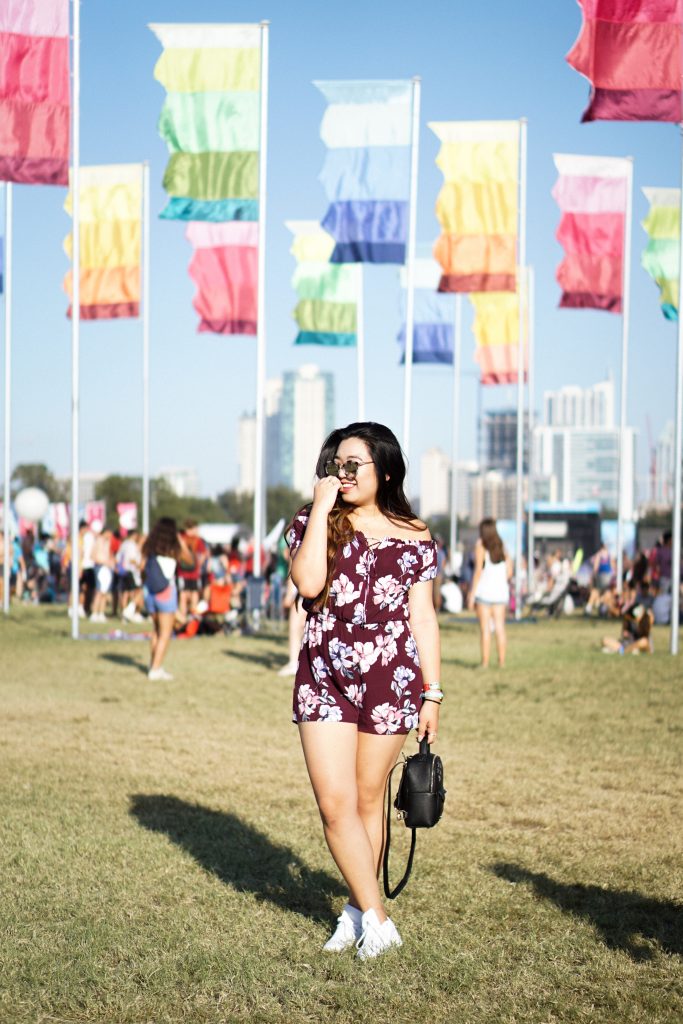 Now onto the fun part… the fashion! I had no idea it was totally acceptable to wear basically 0 clothes to festivals… not that I would ever do that, haha! I found this romper the night before ACL, on a frantic search for something cute to wear. It was the weirdest thing- after trying all the stores I usually shop at, I randomly decided to stop in at PacSun, and that was where I bought the first thing I saw. Guess that just shows that brands don't matter!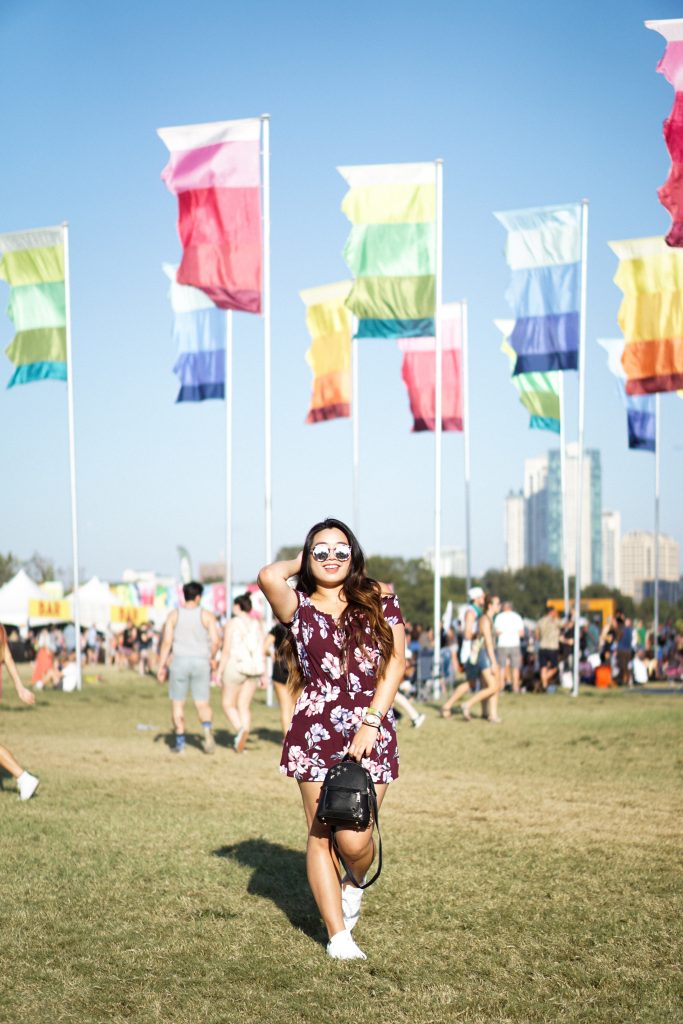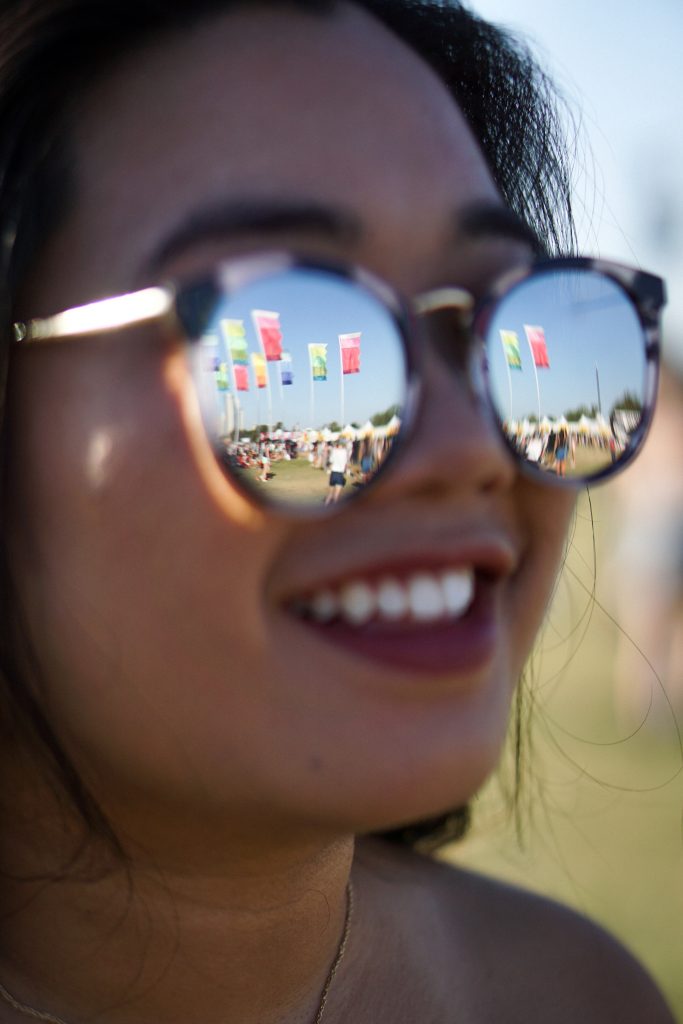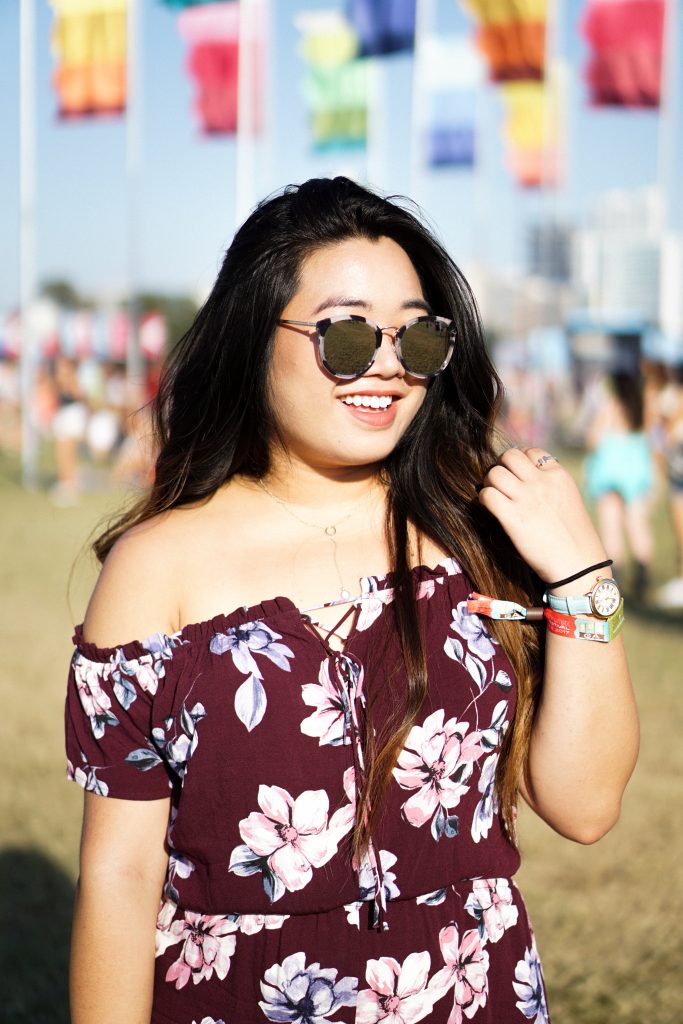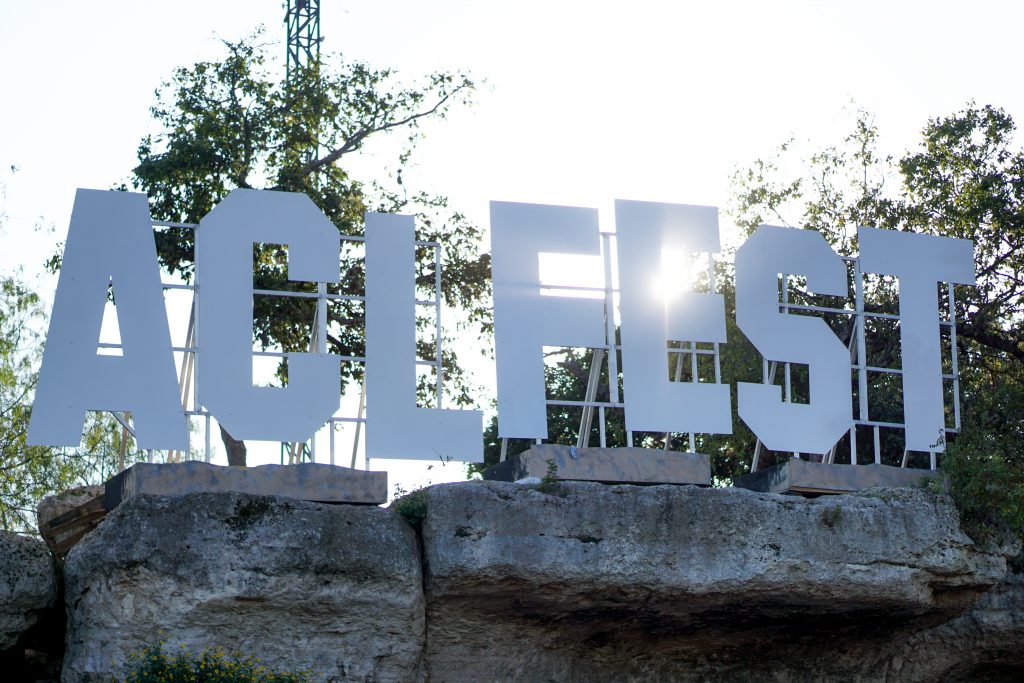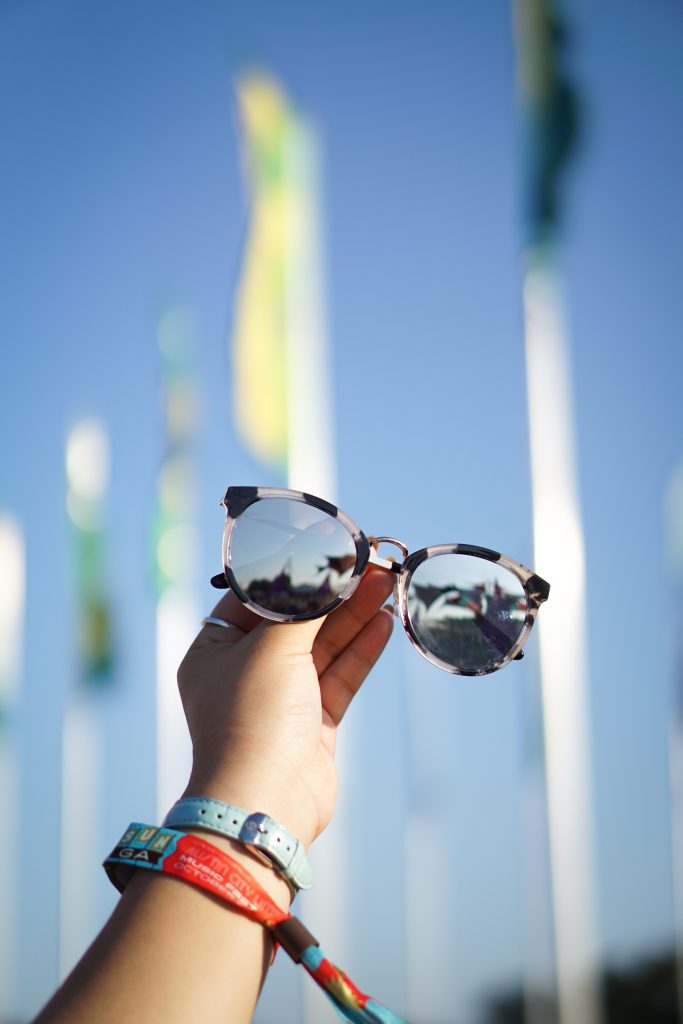 Unfortunately I wasn't able to link my exact sunglasses in this post, but I definitely recommend buying a pair of cheap sunglasses that you don't need to worry about damaging. At any event with crowds things happen, so I wouldn't bring my most expensive pair of designer sunglasses, that's for sure. I found this pair at Nordstrom in the BP section for only $12. Even though they're not available online you should still be able to find them in stores!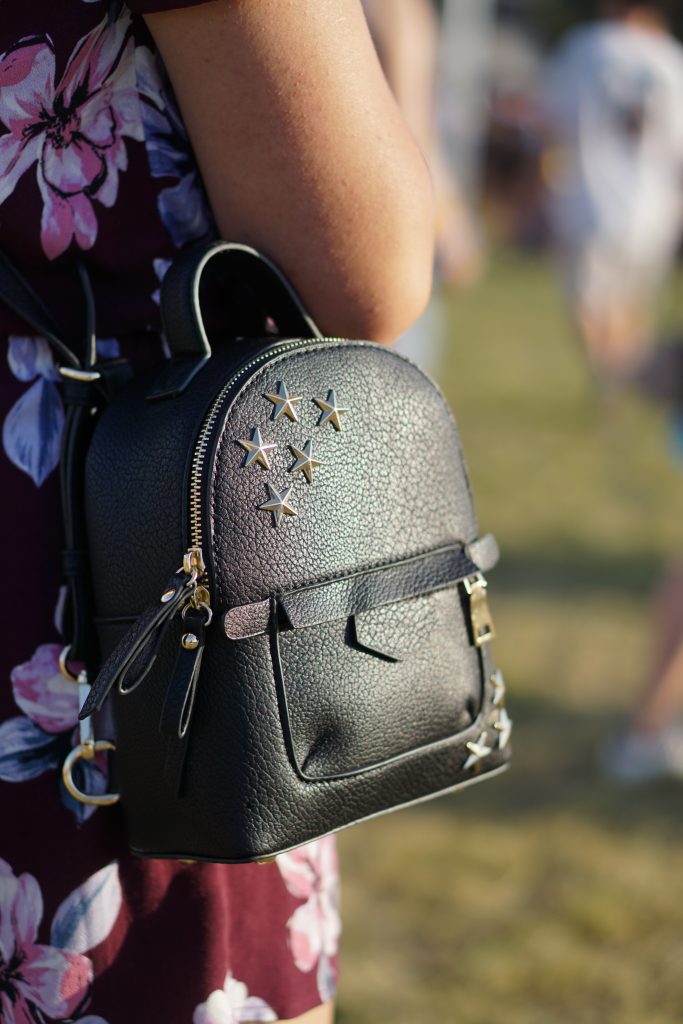 This little backpack was a lifesaver! We were able to fit just enough in this bag without having to carry a big backpack or tote. This little guy fit my camera, makeup wipes, lip gloss, my wallet, and sunglasses. Backpacks or crossbody bags are a much better option than handbags, because they're worry-free!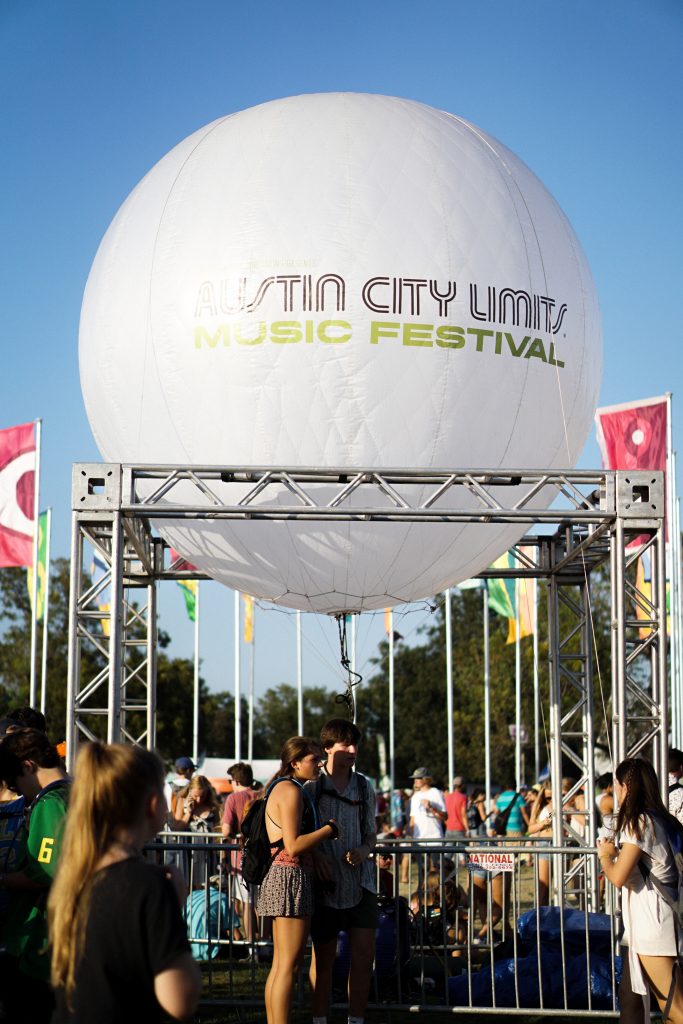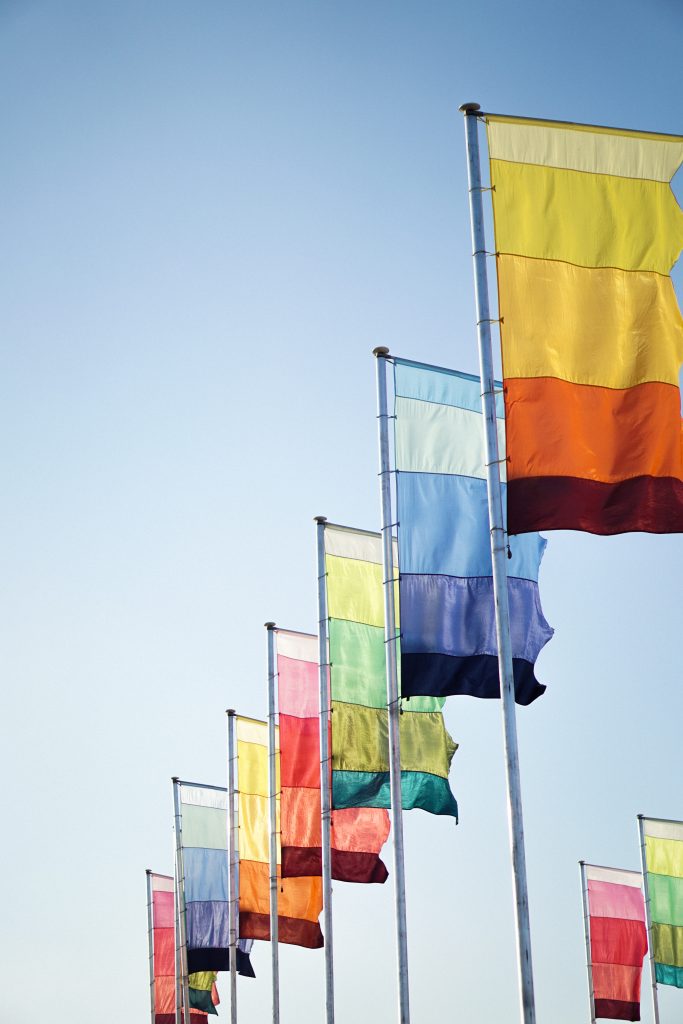 Who all is going to Weekend Two of ACL?! Have any of you been to music festivals? I want to know! If you are, I hope y'all have SO much fun. This post was so fun to write and edit, so hopefully y'all enjoyed seeing these photos as much as I enjoyed sharing them. 🙂 Happy Wednesday peeps!
**Edit: A few of y'all have asked me for suggestions on things to do while in Austin! While I don't have enough time right now to write up a whole post with photos and everything of my fave spots in Austin, I figured I'd go ahead and just put in a little list of must-visit places to eat and see while you're in town!
Graffiti Wall – A really fun photo op!
Capitol Building
Counter Cafe – Akash & I stopped by here this past weekend for brunch, and it was delish! Get the crab cake Benedict.
The Oasis – One of my favorite spots EVER! Go around 6pm so you can watch the sunset- it's so pretty! But I definitely recommend eating before you go (the food sucks.)
Shop + Eat @ the Domain – this shopping center is basically Austin's version of Rodeo Drive. SO much good food, and I could stay here for days just shopping.
Barton Spring Pool – I haven't gotten around to doing this yet, but I've heard it's great!
Mount Bonnell – super fun for hiking!
Irene's – you've probably all seen the cute vine wall that everyone takes photos with here! But the food's also really yummy 🙂
Gourdough's – the best donuts you'll ever have