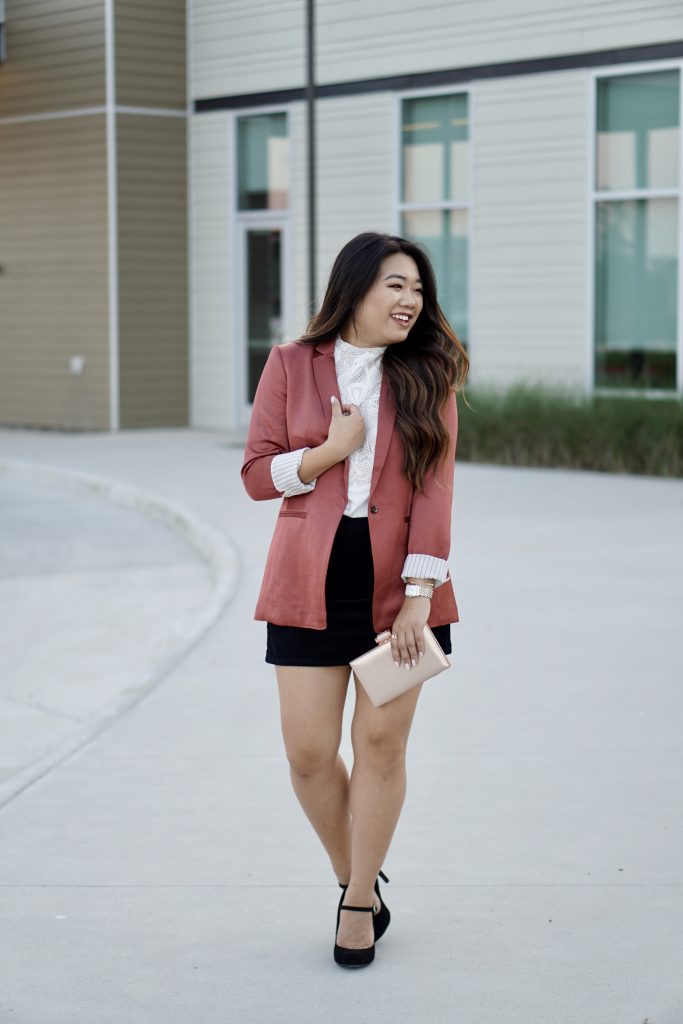 After the last time I did a professional attire post, I got a ton of requests to keep the series going. I fully intended to, but I just didn't have many occasions to style looks for, so I didn't have any pieces to work with! Nonetheless, I'm "back to business" with some more business-appropriate looks… starting with this one that I'll definitely be wearing all the time!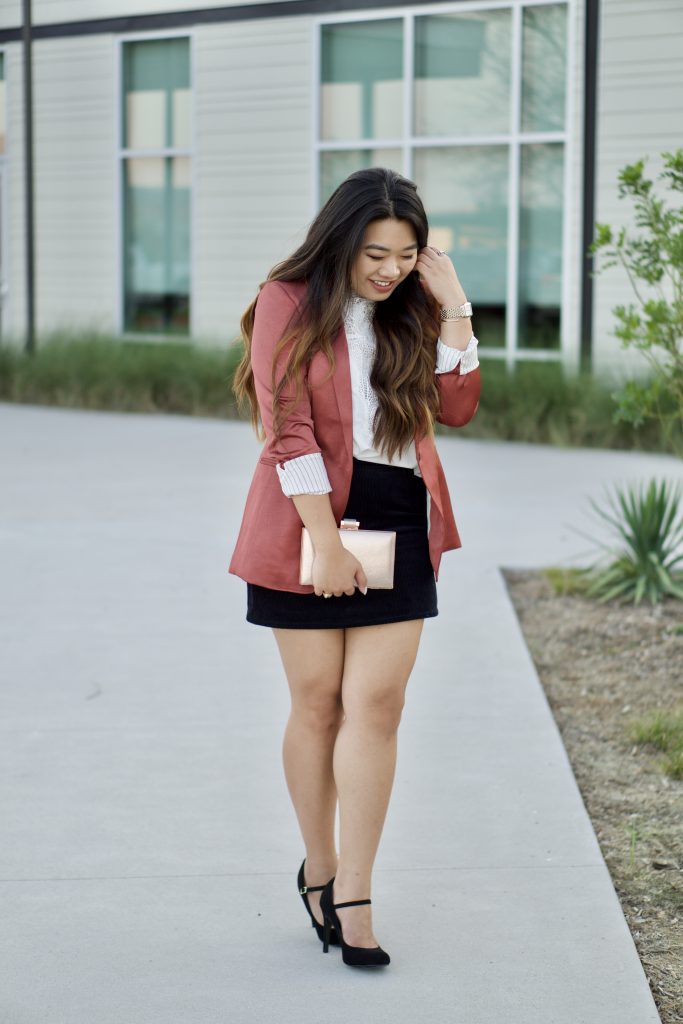 How stinking cute is this blazer though?! I LOVE the boyfriend fit of it, & the color makes it more fun than your traditional black/navy blazer. I wrote a post earlier with Banana Republic (read it here) and this blazer is actually from there too! The color of the jacket is so fun for fall, and honestly any other time of year too. I can totally picture wearing it with a pear of ripped boyfriend jeans and a loose white tank, for a more casual look.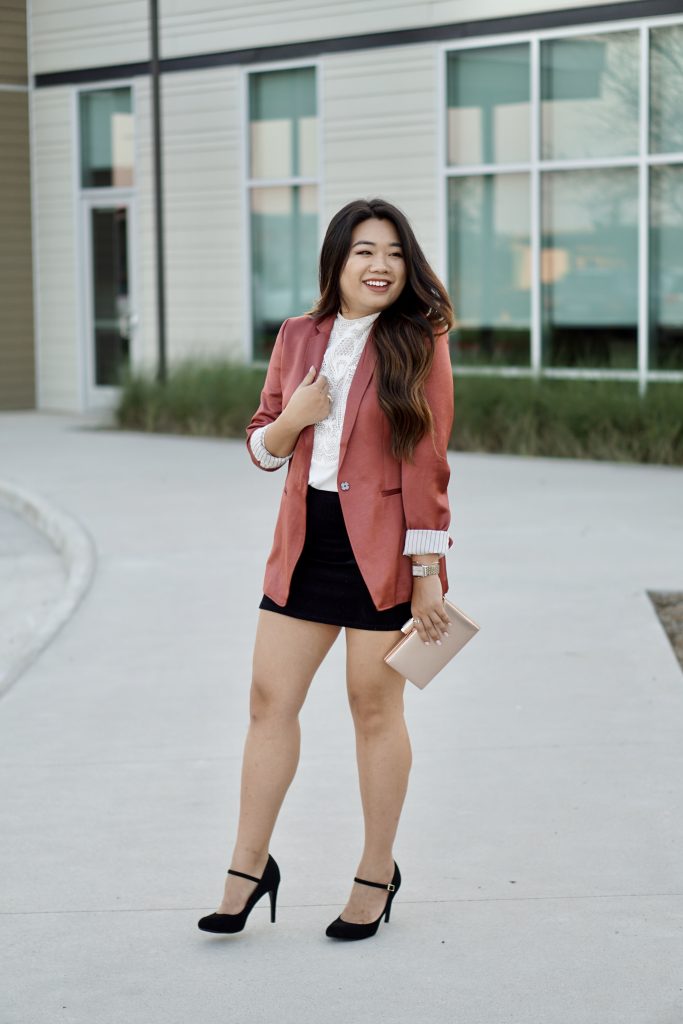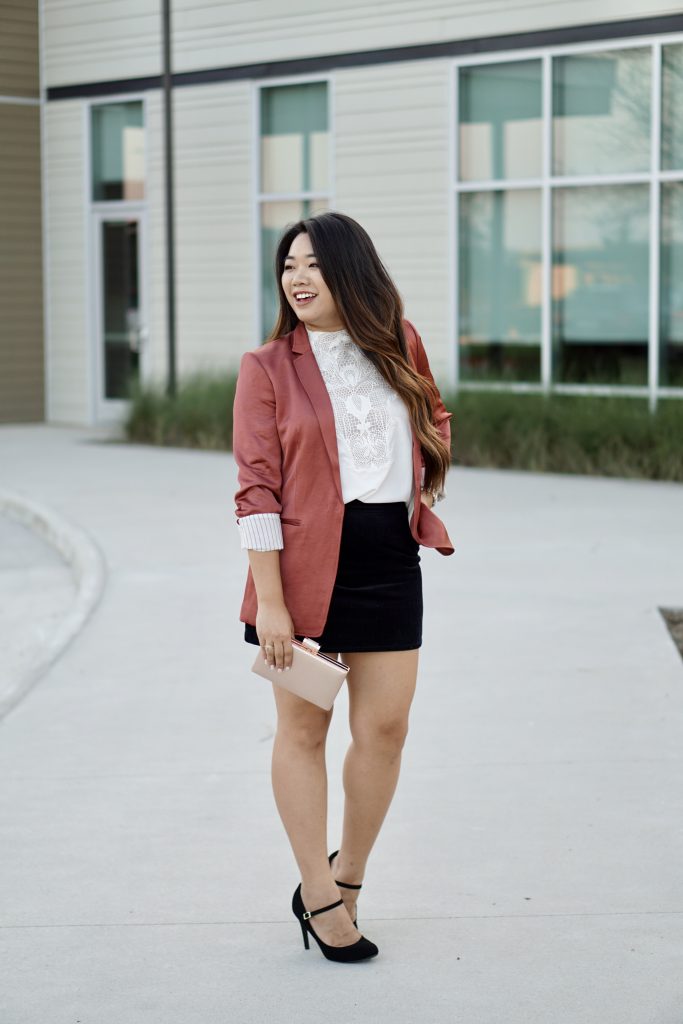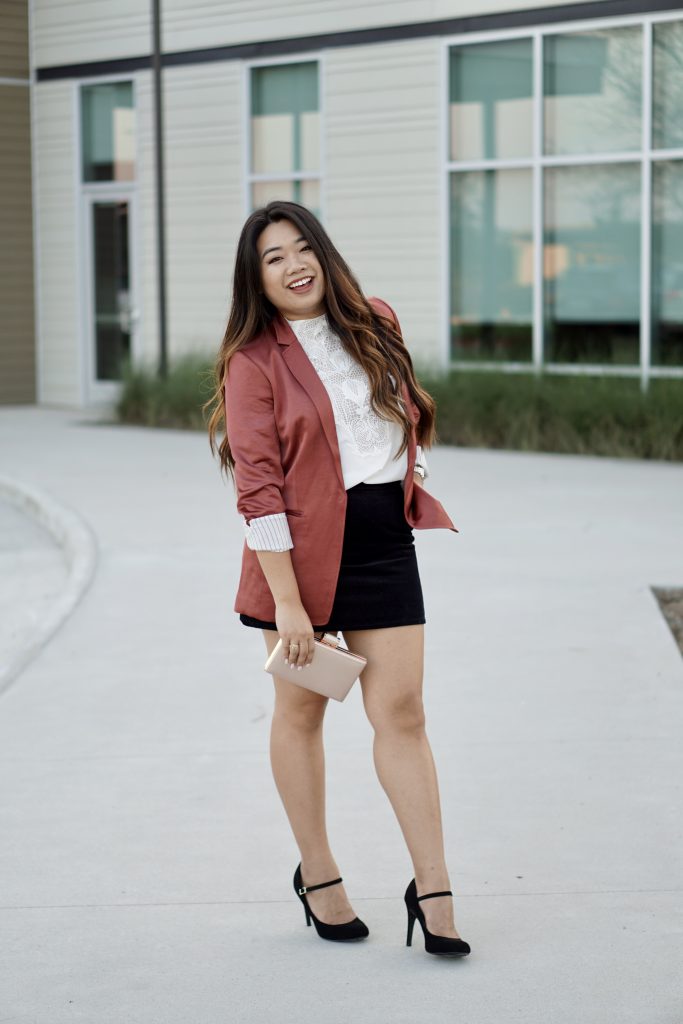 Quick disclaimer.. I definitely am not saying I'd wear this skirt to work or for an interview! I most definitely would NOT, I just honestly couldn't find a pencil skirt I loved (on my to-do list though!) & had to work with what I had. If you're just looking for a cute date night or GNO outfit though, this skirt would be adorable. However, I went ahead and linked to a few other skirt options that would be more work-appropriate! Shop them here: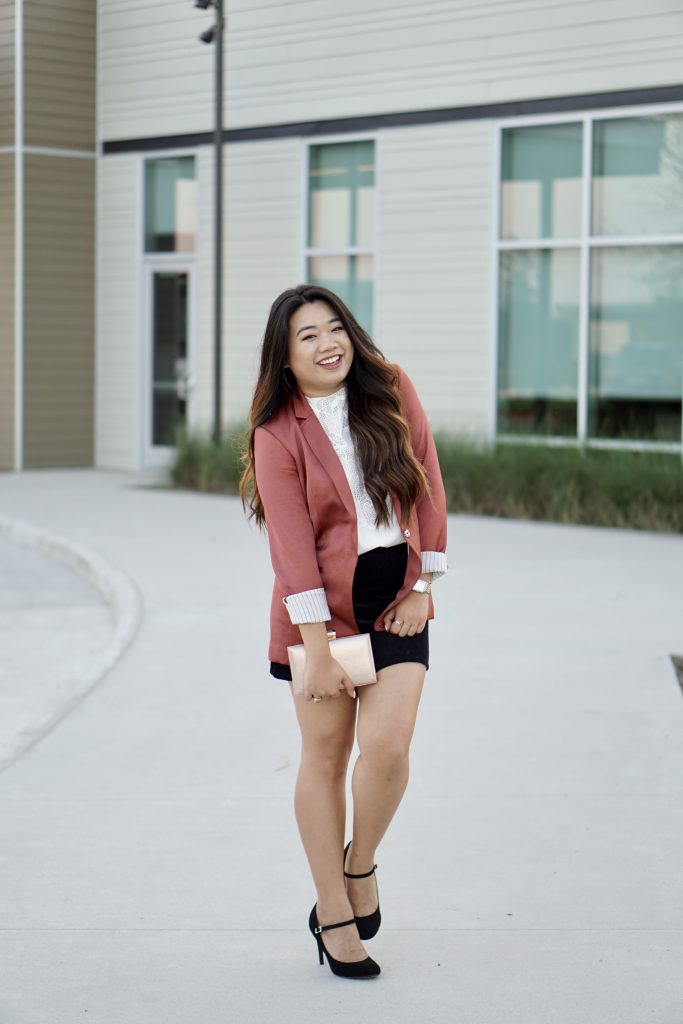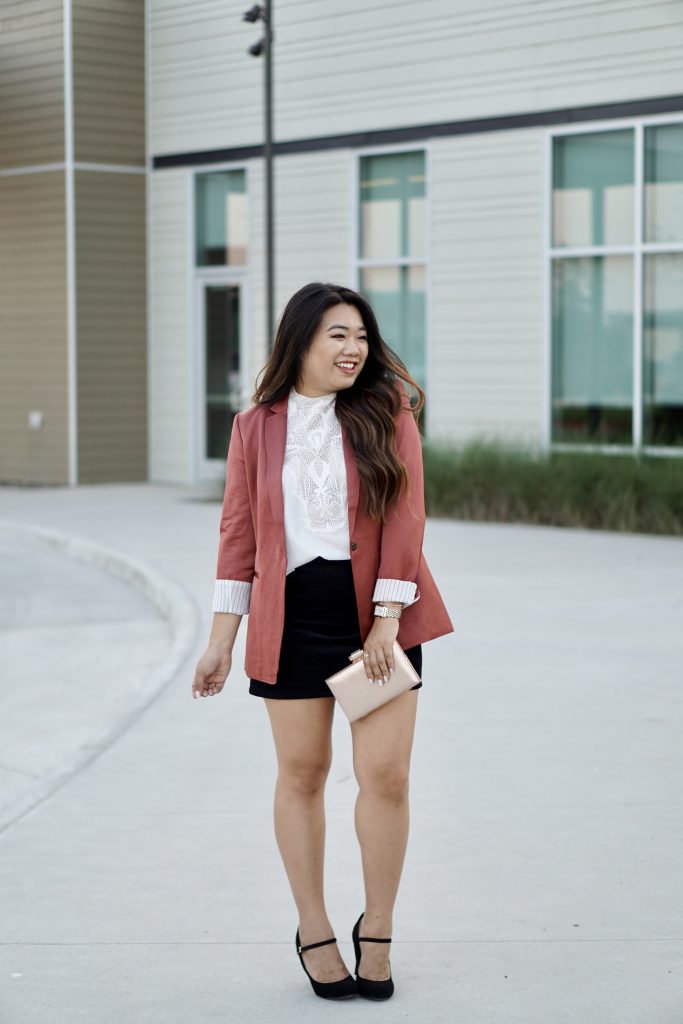 Y'all know I love repurposing loved pieces into new looks, and this white lace top is no exception! I found this top late July, and wore it all the time with denim shorts. I absolutely love that I can totally transform it into a more fall-appropriate look though! Y'all can also take this technique and apply it to your own closets as well.