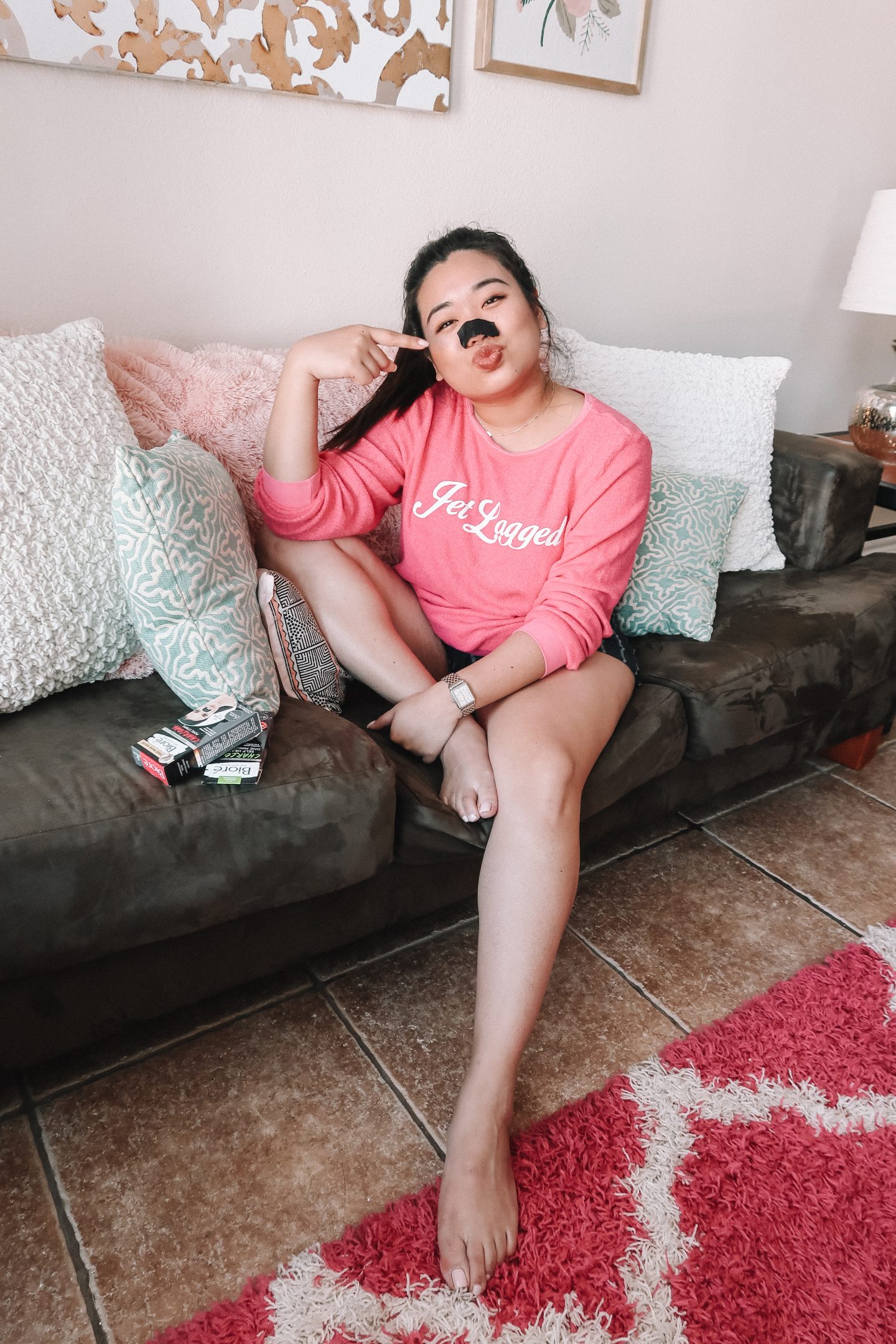 I've been a loyal user of the Biore pore strips for years and years- since my middle school days! When my blackheads start looking gross, I just break out one of these guys and 10 minutes later I'm as good as new. Akash & I love using them together on relaxed nights in! Today I'm so excited to be partnering with Biore to share their Charcoal Pore Strips & Charcoal Self-Heating One Minute Mask.
Shop everything in this post here: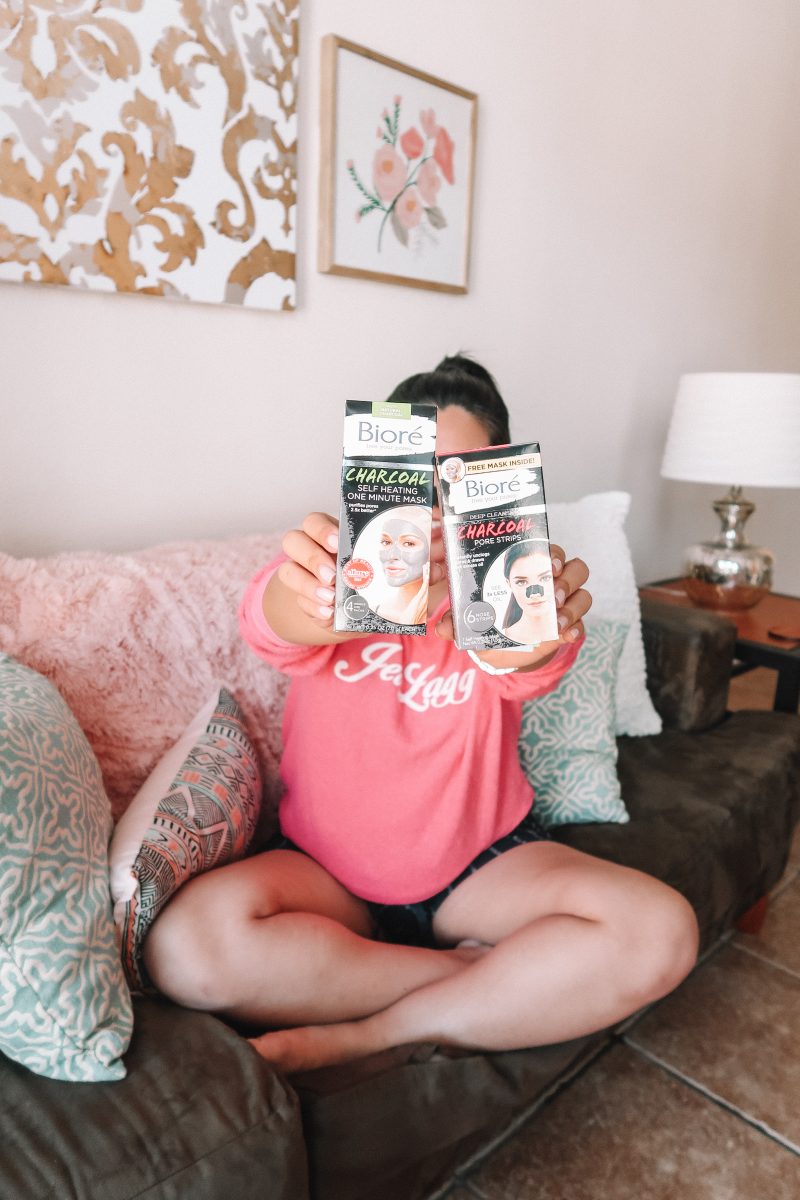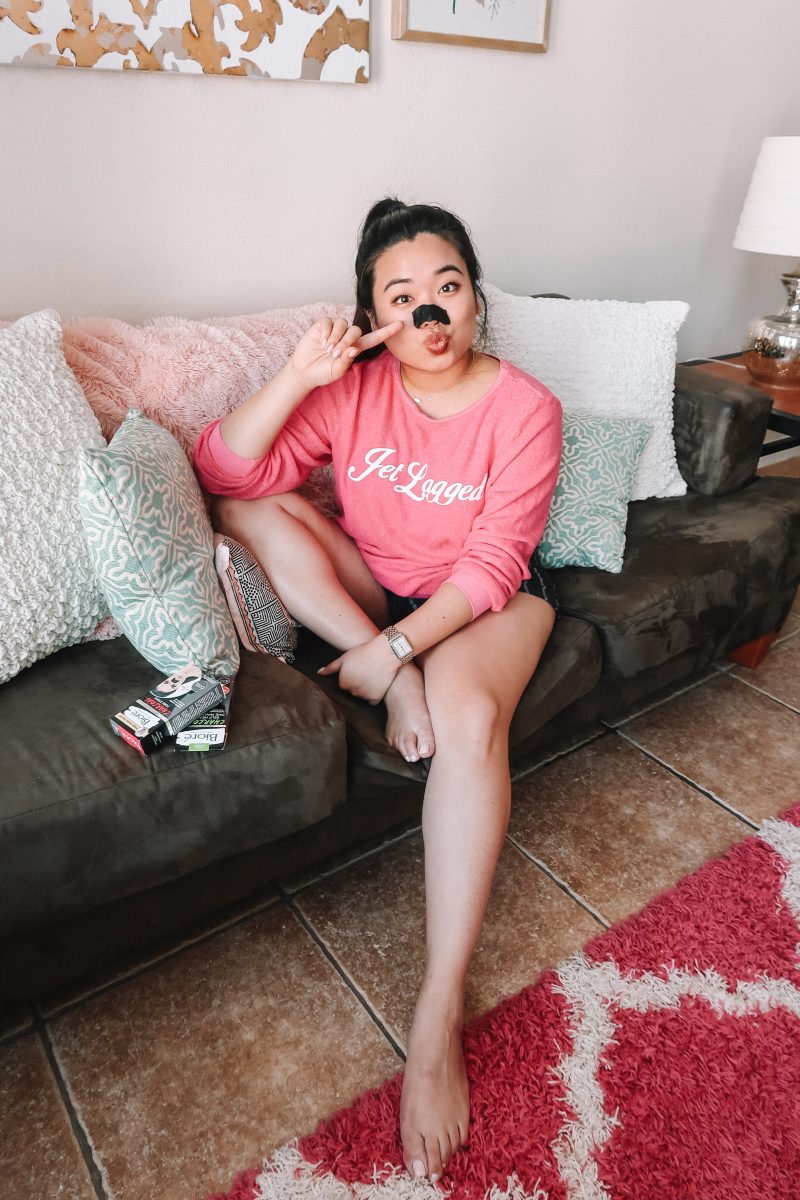 I'm basically living out of a suitcase for most of the time, so having products that are travel-friendly, plus quick and easy to use is so important. The best part about these is that they're so quick to use, and you see results immediately. I love how easy they are to use, and how my skin feels incredibly clean afterwards!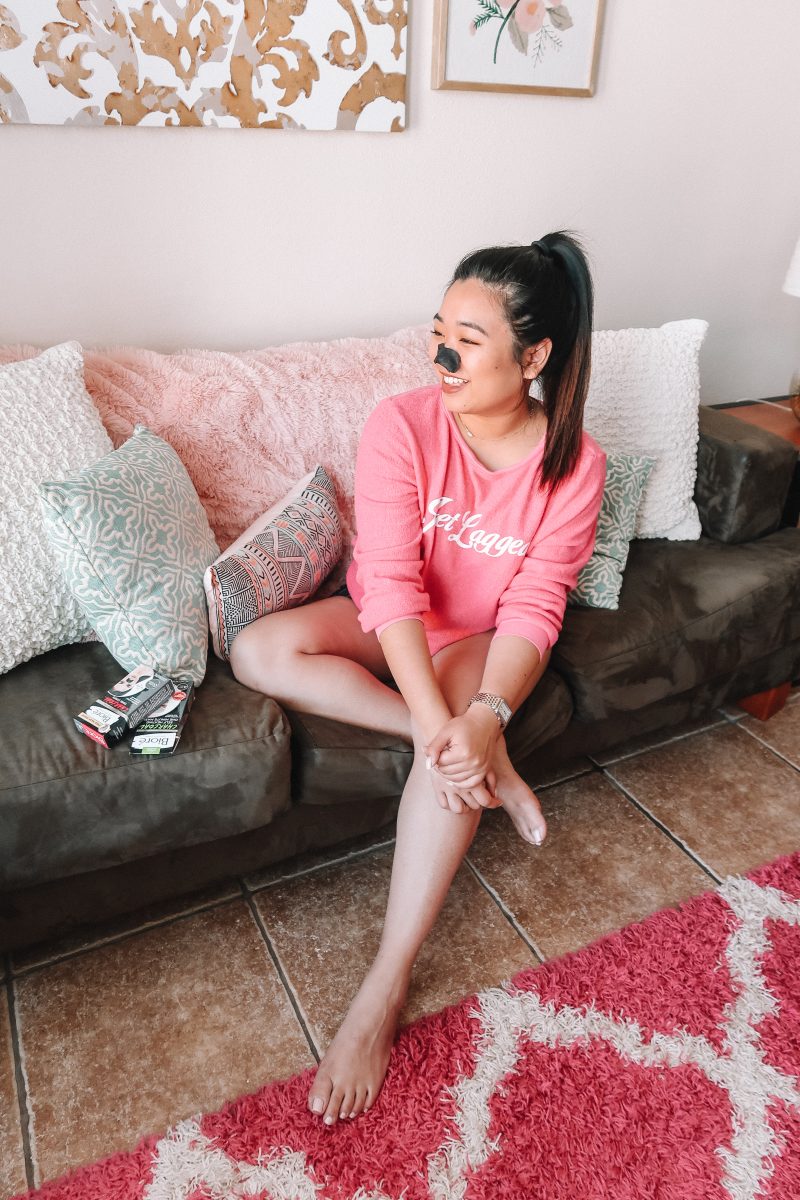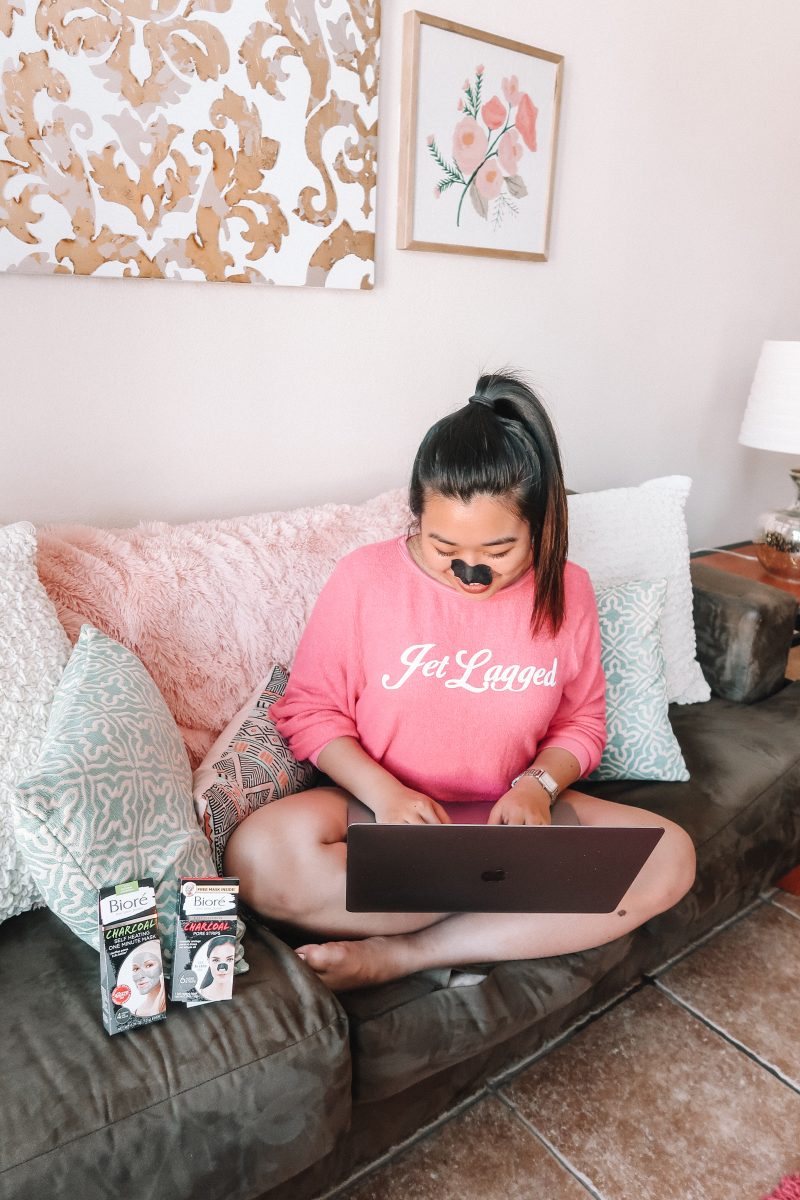 My day-to-day schedule goes a little something like this: wake up at 6am, go for a walk, from 9-5:30 I'm working, then from 6-around 10, I'm working on my blog. Basically, I'm working all day long, hopping from meeting to meeting, call to call. That doesn't leave a whole lot of time for self-pampering! That's why I love these products so much. The pore strips only take 10 minutes, and I can be on my computer working or taking calls at the same time. On weekends, my boyfriend and I can use them together while watching our favorite show!
Another pro tip for y'all that I've adapted from traveling so often… take advantage of flight time! One of my favorite things to do while I'm on a flight without WiFi is throwing on a face mask or treatment. Nobody cares how you look on a plane, and your skin could use the help in the airplane air. It's the best way to treat yourself on a flight!
The self heating mask is another one of my faves too- how amazing is it that it heats up?! I love how I can actually feel it working.
Be sure to snag your Biore pore strips and self heating 1-minute mask at Target or Amazon!