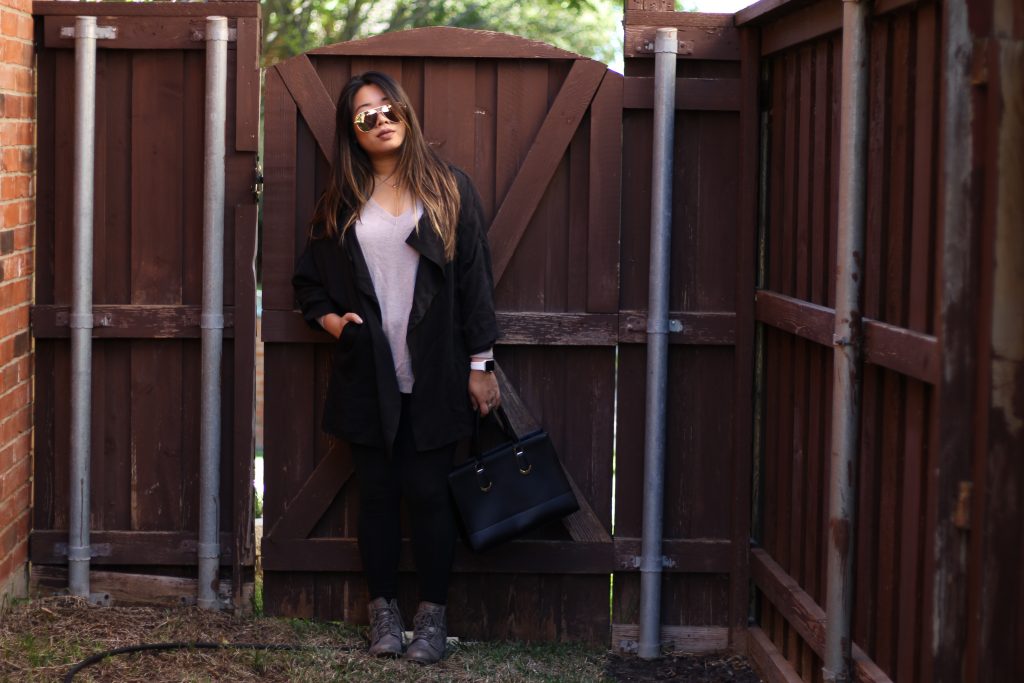 Hello friends!! Hopefully y'all are enjoying the FINALLY cool(er) fall weather here in Texas as much as I am. The day the temperature dropped below 80 degrees I deemed it was appropriate to break out my sweaters and boots. Just kidding… but not really.
I always get a little too excited when a new season rolls around, to the point where even if the weather's not cooperating, you can count on me to dress according to what I decide what season it should be.
Anyway, let's get into today's outfit post!
I bought this coat last season at Nordstrom from their Brass Plum line, but for some reason haven't been able to find a way to style it at all. It tends to run just a tad baggy, so I paired it with some leggings tucked into boots to balance the look out a little.
I wanted to stick with a mostly black/monochromatic look, but broke it up with a splash of cream & a metallic grey- this way it's not too plain, and makes the look a little more everyday.
If you recreate this outfit send me lots of pics! Hope all of y'all have a great rest of your week. Kisses from College Station!