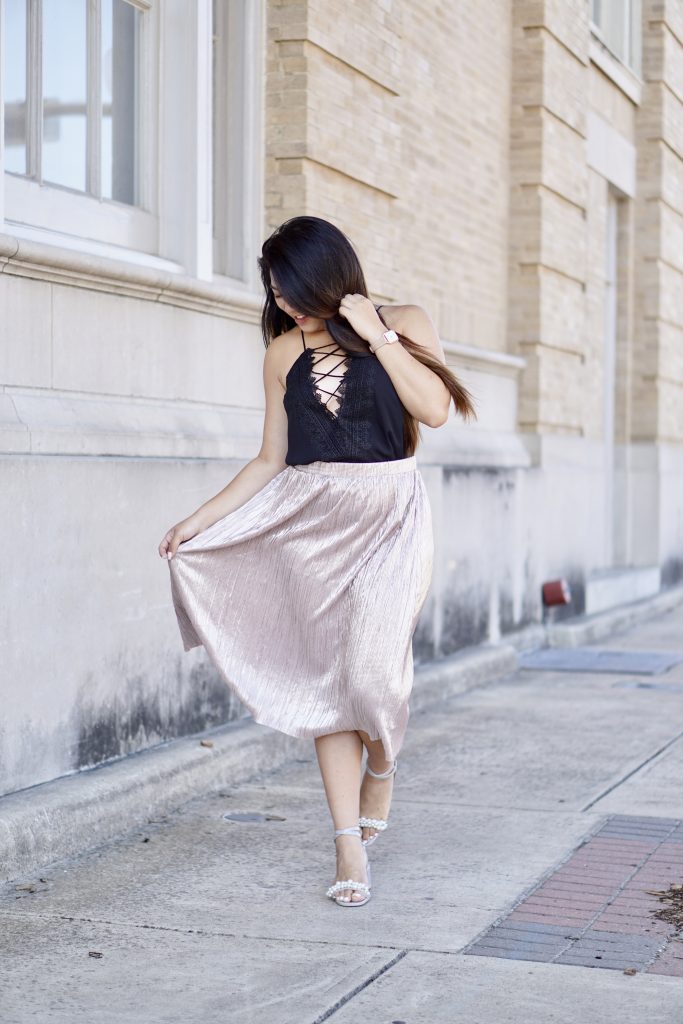 Hi babes! Hope your Wednesday's off to a good start. Today I'm continuing a series that I started a whole year ago, and decided to bring back: back to basics! Basically how this is going to go down is every time you see a post that starts with "BTB," I'll be sharing a wardrobe essential that every girl needs. Then, I'll feature that wardrobe essential and show y'all two or more ways that you can style it Today I'm starting with this black lace tank!
I've found that the outfits y'all love most are the ones that everyone can wear on an everyday basis. I definitely want to start incorporating more everyday pieces that you can style different ways!
P.S.: I'm so sorry this tank is actually sold out, but I'll let y'all know as soon as it's back! On another note, I started a Shop My Closet Instagram over at @shopwls if anybody wants to take some things off my hands. 🙂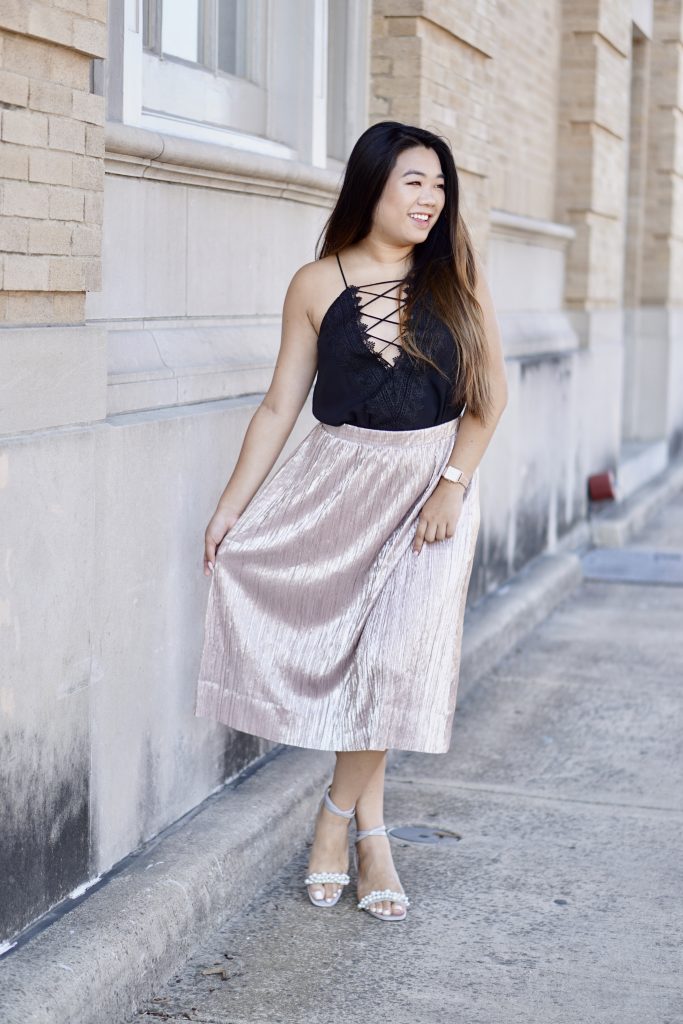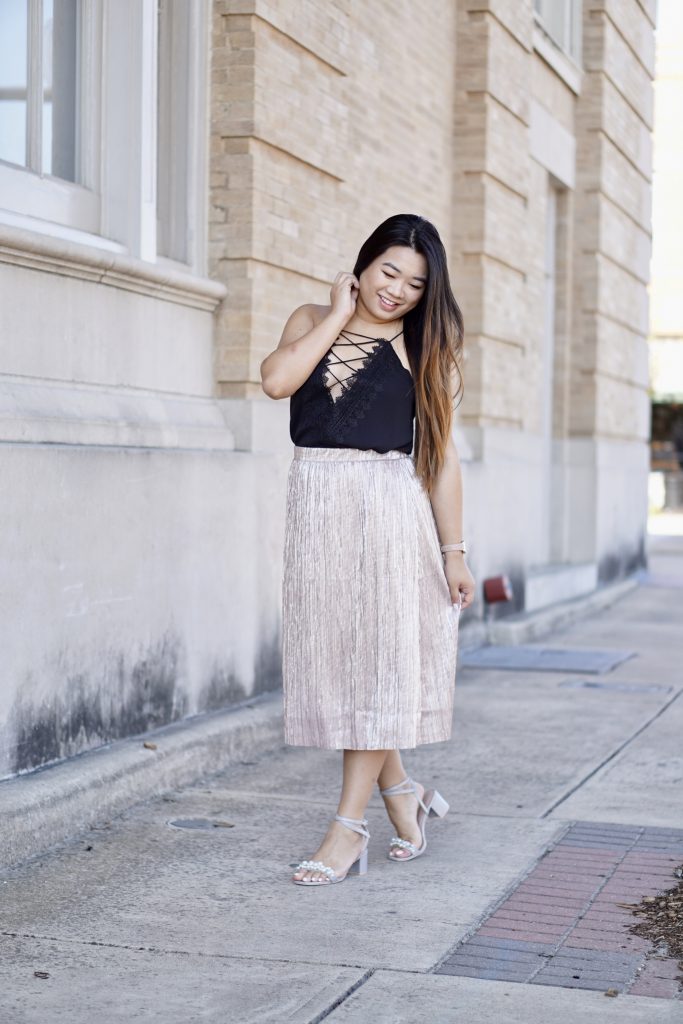 I honestly wear this tank way more than I probably should. I'm the first to admit that once I find a good basic, I wear it until I can't anymore, haha. I'm actually thinking of wearing this look to a dinner I have this month. I've always been a huge fan of midi skirts. They make you look twice as long, and are so ultra flattering.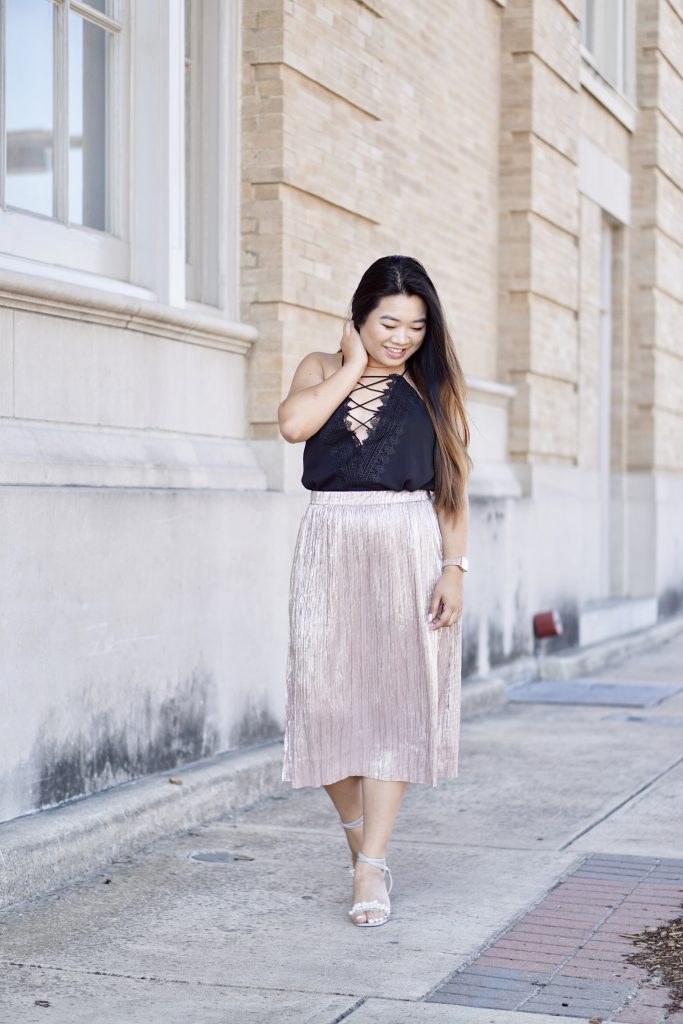 It would be super easy to re-create this look with any skirt you have in your closet. It doesn't even have to be a midi skirt, if you don't have one! I think this look would also be adorable with a little mini skirt & some over the knee boots for a fun fall look.