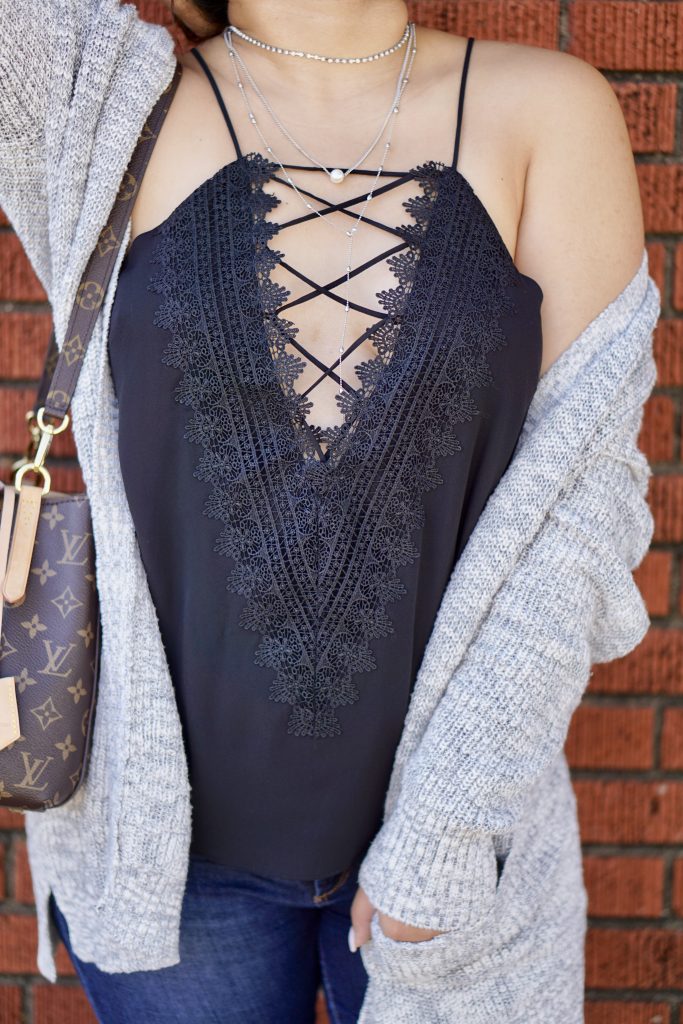 I totally just wrote this entire post & then accidentally clicked out of the window without saving… so here I am re-writing it! A week ago today I shared my first installment of the BTB series. Today I'm bringing y'all #2, sharing another way to style this black lace tank! This look is a lot more casual, and appropriate for everyday. I've been wearing it non-stop, with a few adjustments here and there!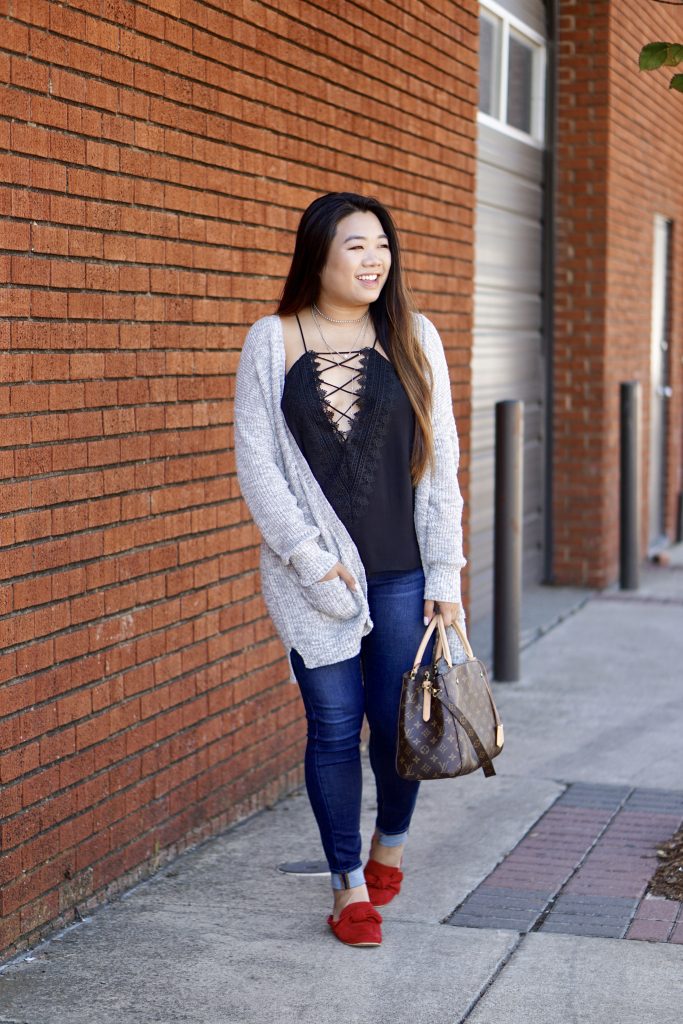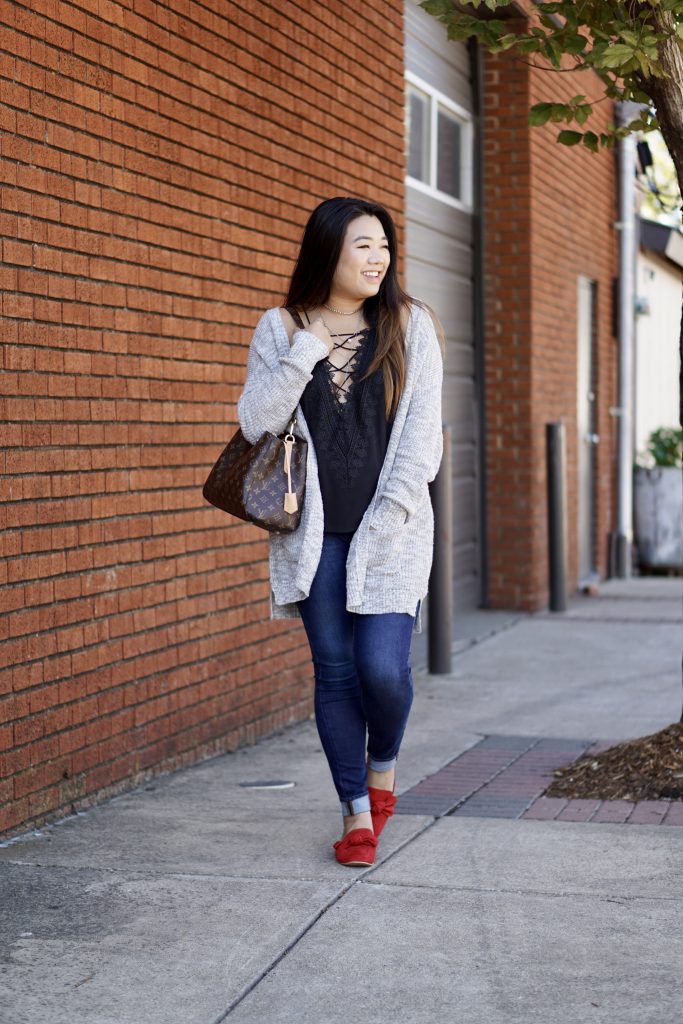 I'm not going to bore with y'all about all the details of why a black tank is an absolute essential- I pretty much explained it all in the last post! But I do want to touch on a few other of the pieces show in this look. Starting with this cardigan! This cardi is THE coziest one I own, and I can't stop wearing it! A lot of times when I'm just sitting at home doing work, I'm always just wearing comfy clothes. Which means a lot of pajamas. I love throwing this on top of my PJs when it gets a little chilly. It's such a good every day piece, I'm thinking of even writing a whole article on the necessity of cardigans and how to style them!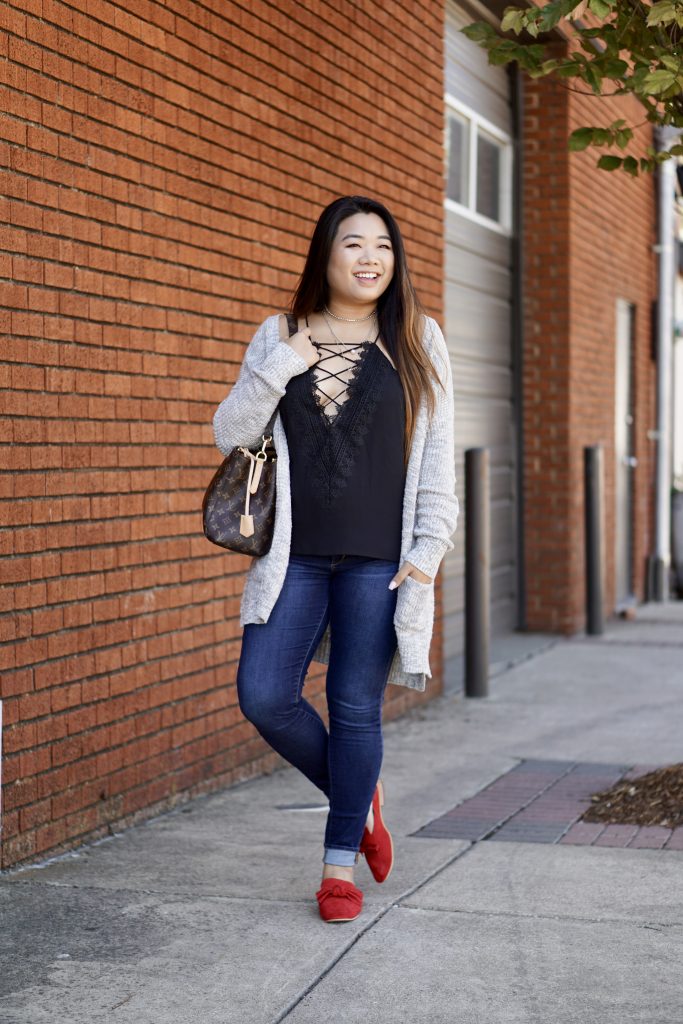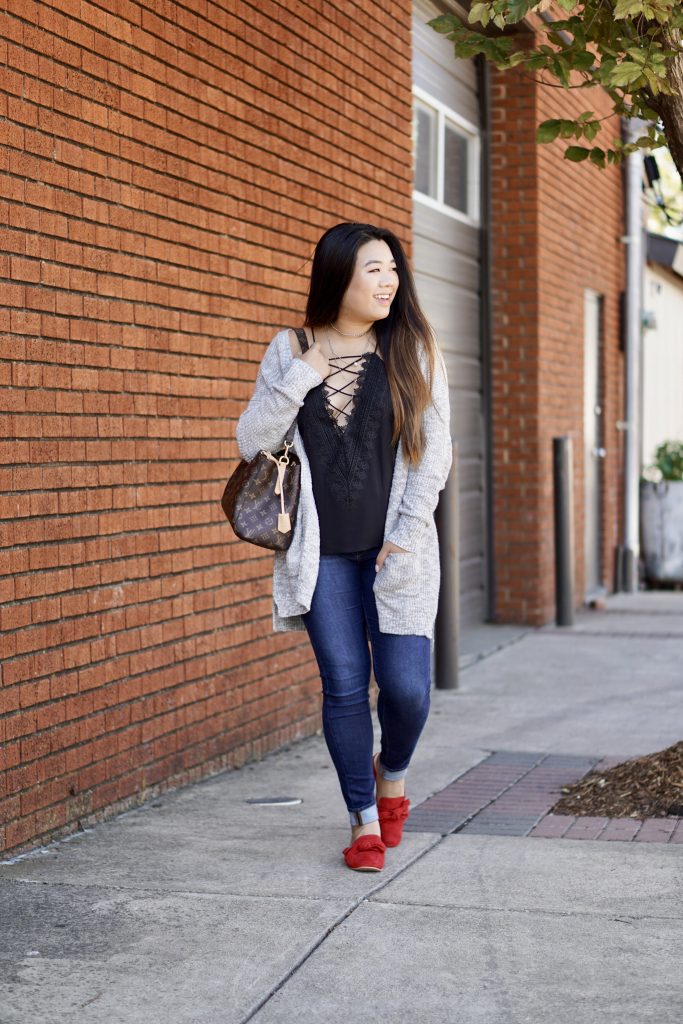 Moving onto these mules! These were a huge hitter with y'all when I shared my fave shoes of the season post (read it here!) I almost wish they weren't red so that I could wear them all the time. I'm definitely thinking of snagging the mustard ones, though. They were the ones I originally wanted, but were unfortunately sold out. Isn't that the worst?!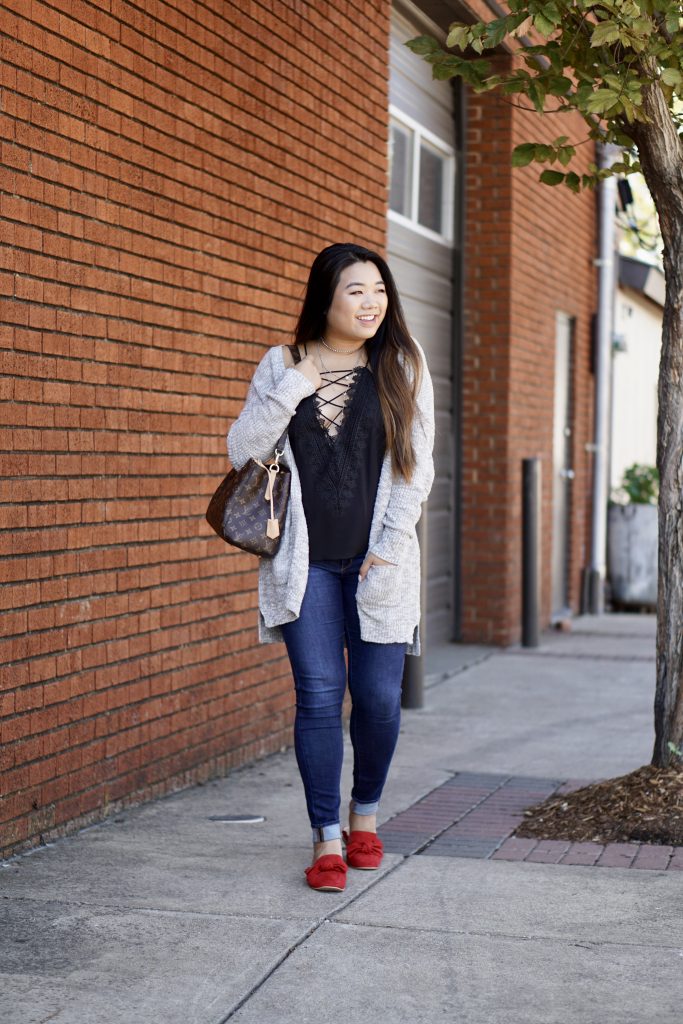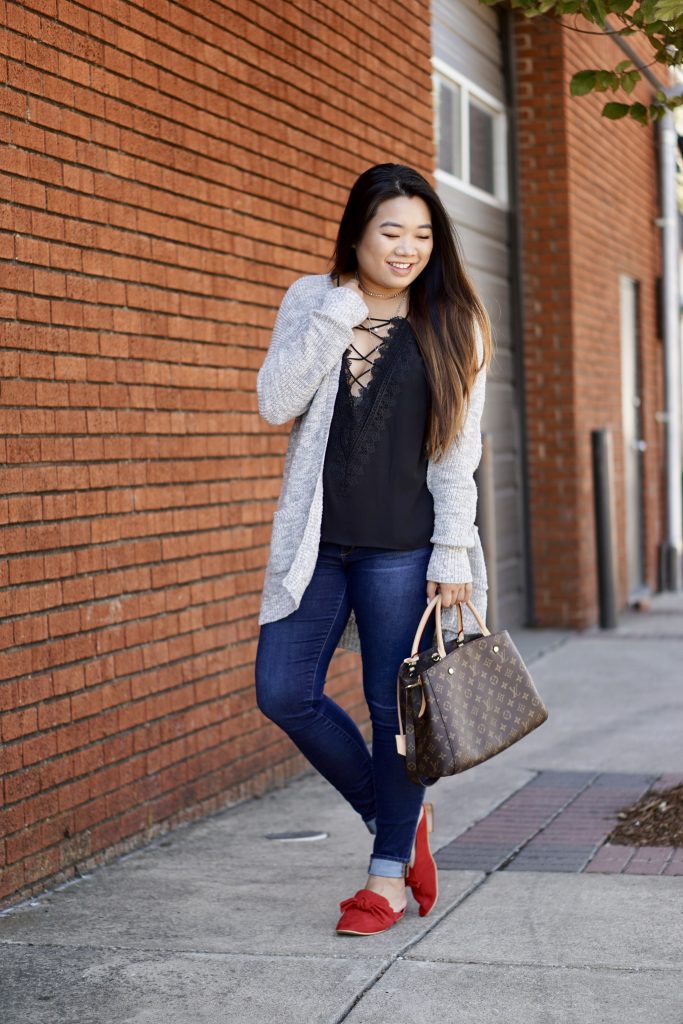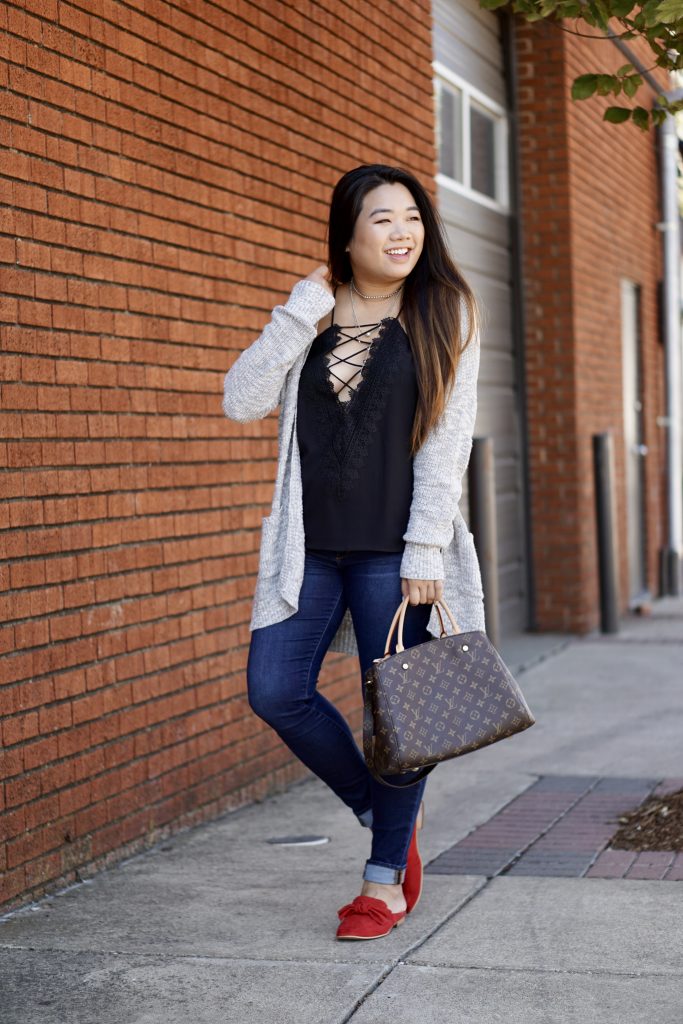 Anyway, I'm sorry today's post is so short!  Since I'm rewriting this post I forgot most of the things I originally wanted to say, haha. Things have been absolutely insane around here, and sometimes I feel like I'm sinking. But more on that another day. I hope you all have a great rest of your week- love y'all!!! xoxo