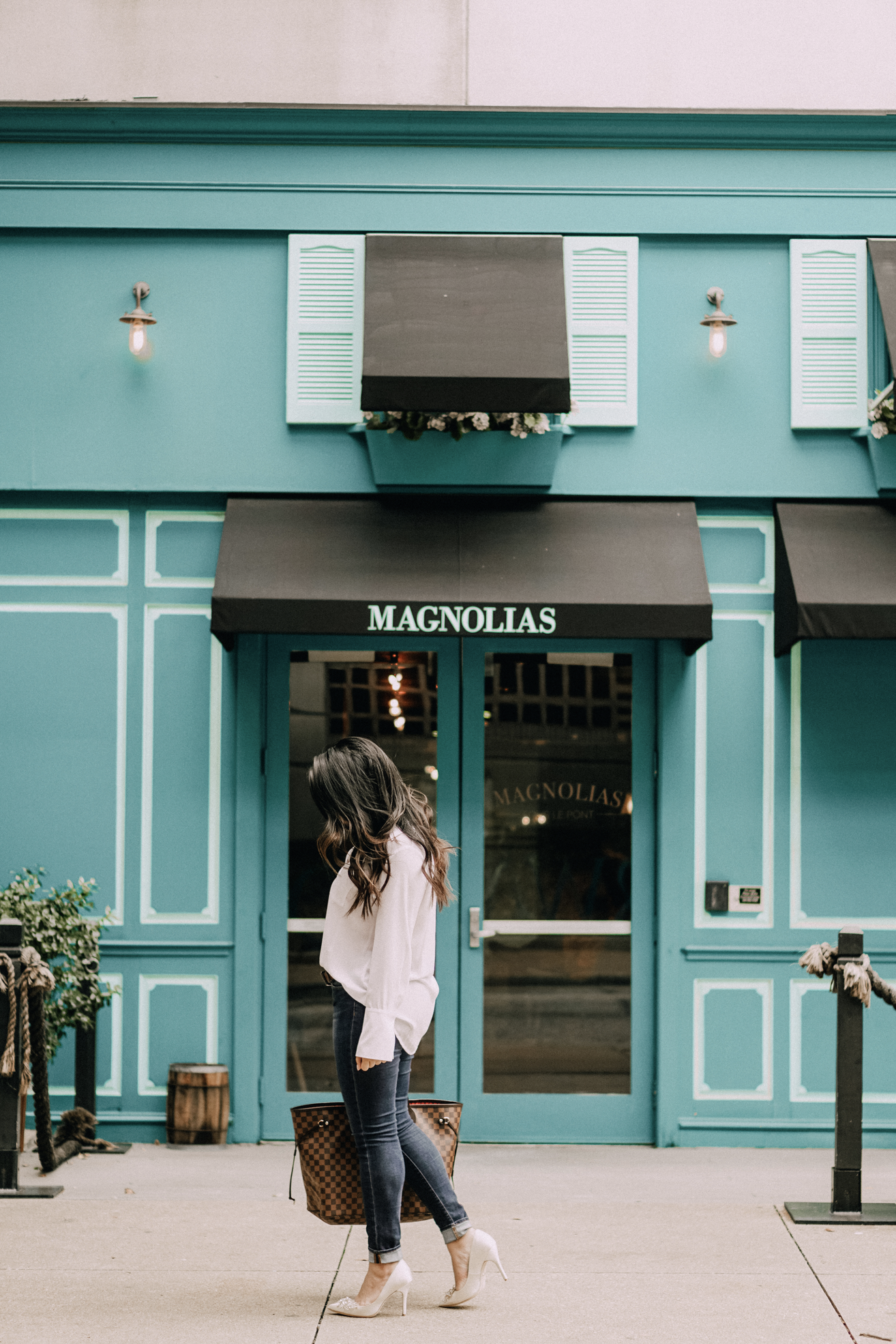 Y'all. I don't think I've ever loved a pair of shoes more than I love these. I'm SO excited to be featuring them in today's blog post with this look I call "city chic." Also, can we please talk about how obsessed I am with these photos? I've been trying something new with my pictures lately… can y'all tell a difference?! I sure hope so.
Shop my entire look here: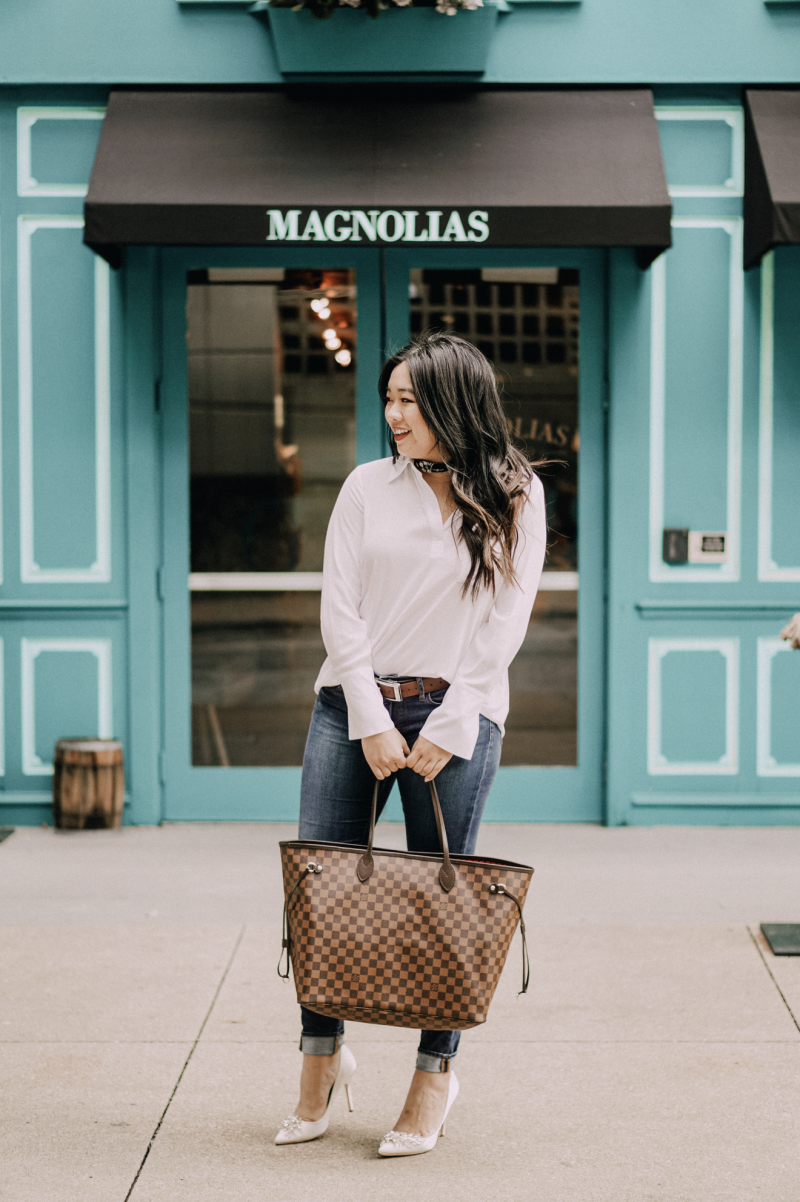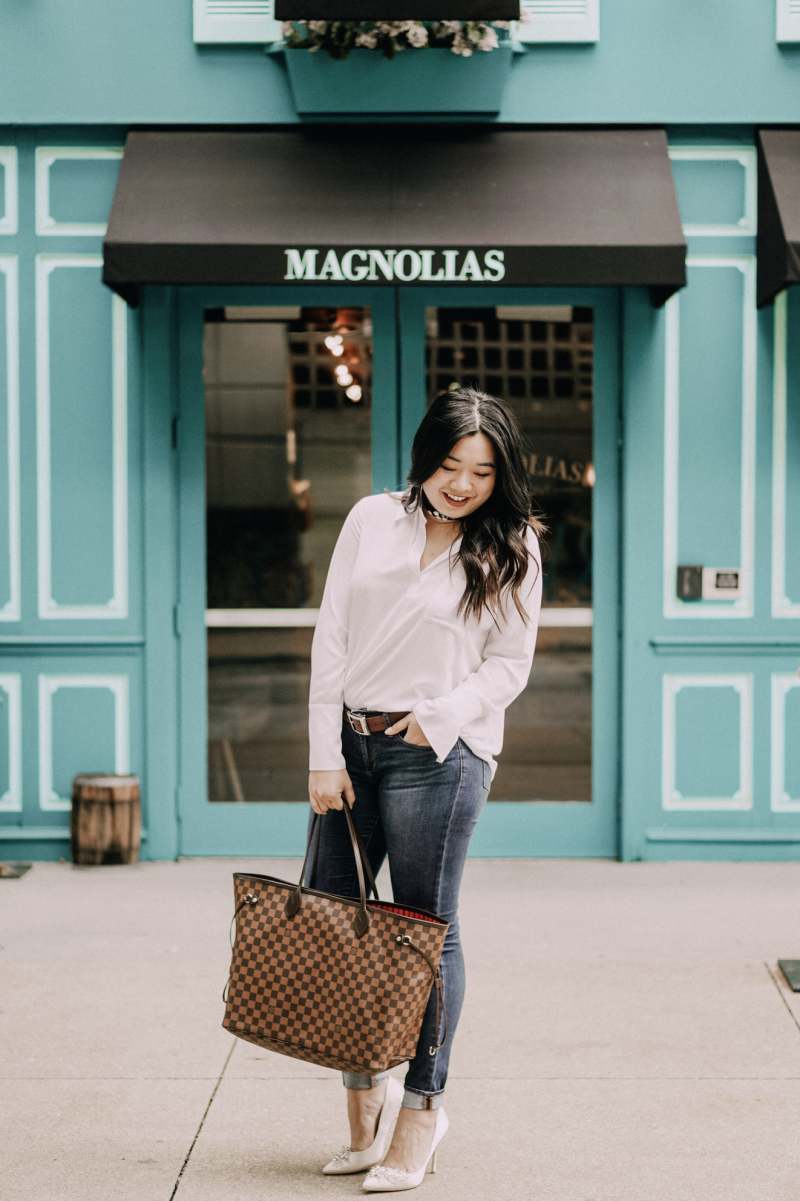 This outfit actually reminds me a lot of my style back in middle school. No, I didn't wear heels to school, but I did love a good collared blouse. I used to wear a collared blouse tucked into jeans and think I was "so fab." JK! But really. This whole look just makes me think I'm a celebrity or something. Obviously I probably wouldn't wear this look out just on a daily basis, but maybe for a date? Either way, you can easily adapt this look to be more casual just by switching out the shoes. It's also perfect for a GNO! Hence, the name city chic. 😉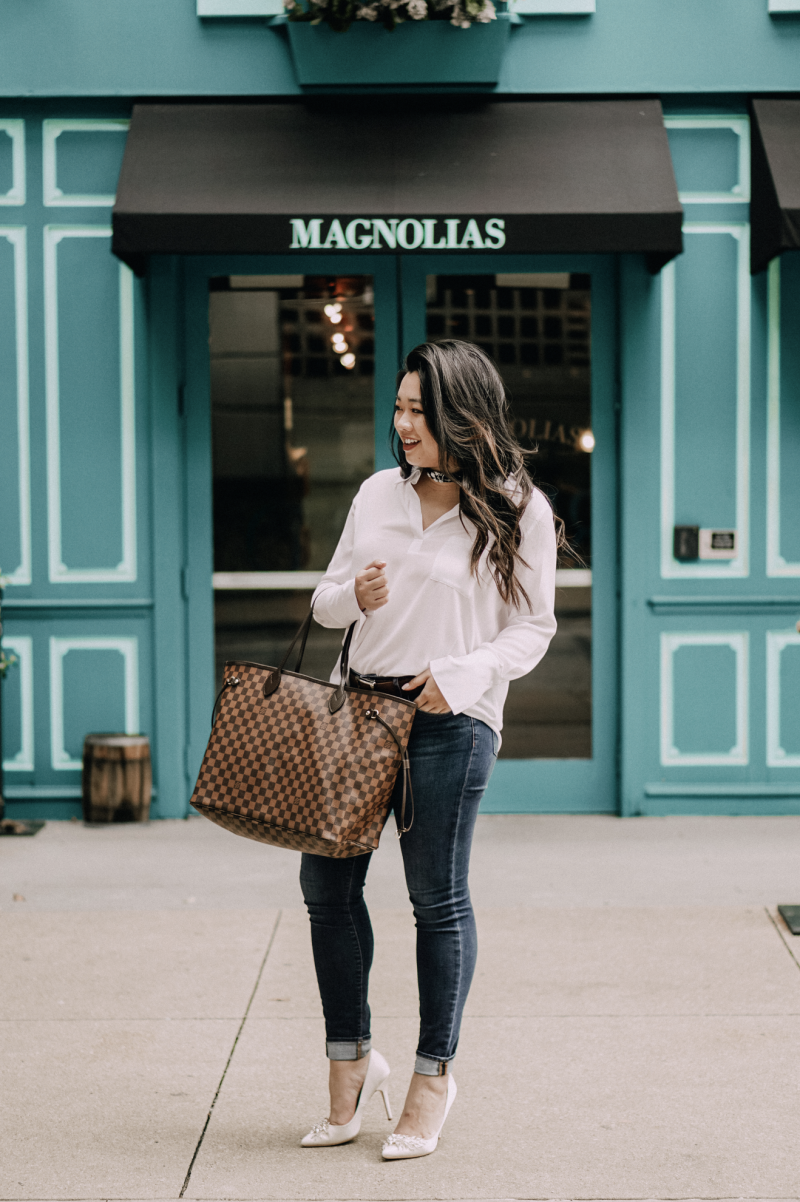 One thing I did want to share about this outfit in particular is this beautiful choker! It was sent to me by RYin, and I knew exactly how to wear it when I saw it online. Rebecca, the designer, makes some gorgeous pieces that are all handmade. How cool?! Since they're all made by hand, every piece is unique. It's always fun to shop at small businesses, because you get something that's totally special and nobody else has. This choker is so cute, I'll definitely be wearing it throughout the season!
My favorite part about this whole outfit is the fact that it's a fabulous go-to look for women at every age. I know sometimes I can tend to lean towards a younger demographic, but I want to start incorporating looks that can suit anyone! It's super easy to adapt this look into your own style.