So you guys know I'm all about basics in my wardrobe. I love investing in quality basics in my closet that I can wear a billion different ways! Today's look is a different take on a classic outfit, a graphic tee with a denim jacket- I call it a classic combo with a twist!
Shop my entire look here!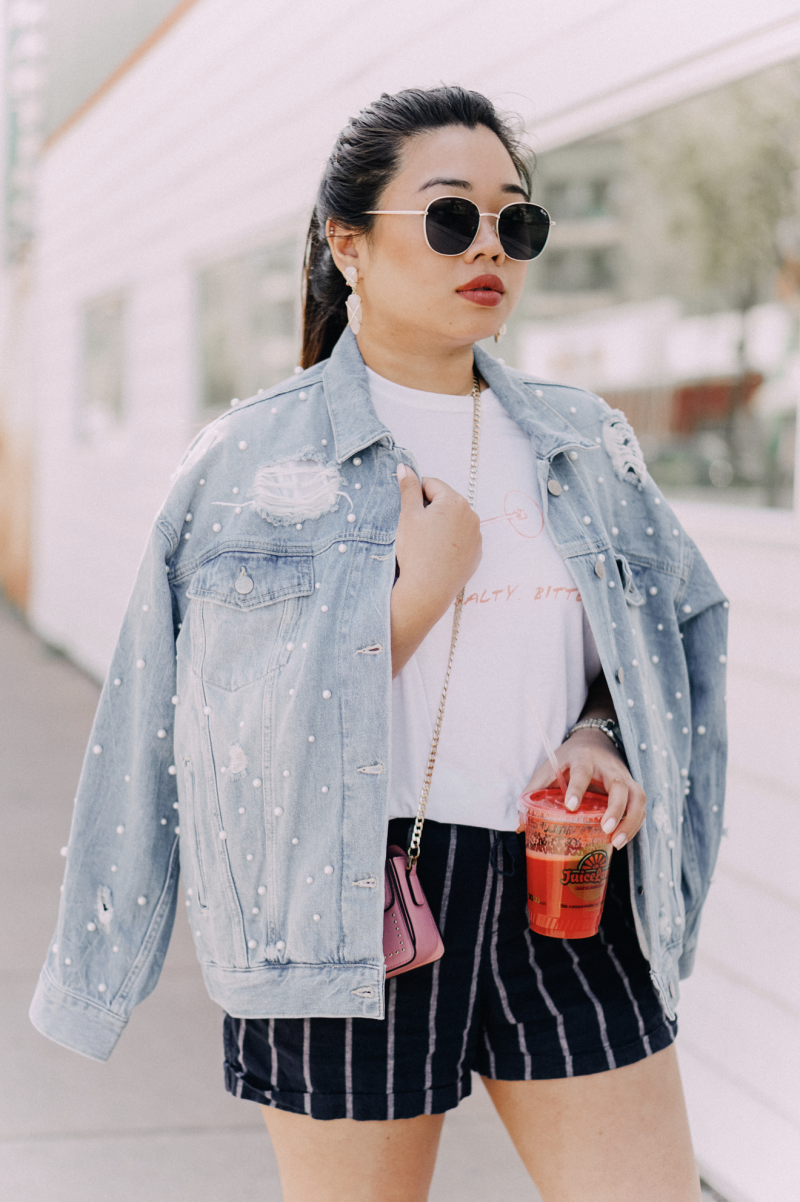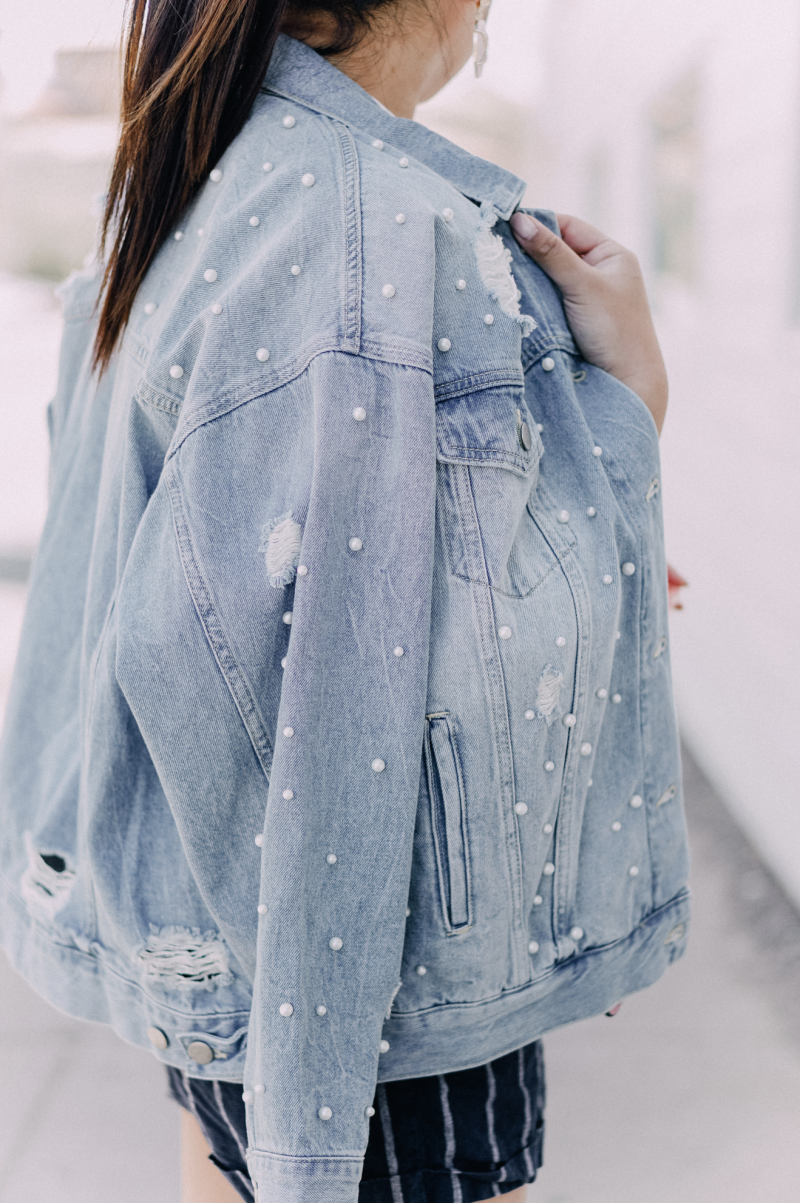 I probably have a good 5-6 denim jackets in my closet, all of different fits and washes. They're the perfect addition to any look, plus can easily make any fancy outfit more casual. I also love them especially in spring, because you never know when the weather decides to act up! They're perfect to throw over a dress or tank.
I snagged this graphic tee for free this past week at SXSW- the Starz house was giving out free printed tees! I ran out of clean clothes (don't judge- I was living out of a suitcase for 16 days) so I decided to throw it on for our last day. Thankfully I was super pleasantly surprised by the look I pulled together! This is totally something I'd wear to lunch with my boyfriend, or out shopping.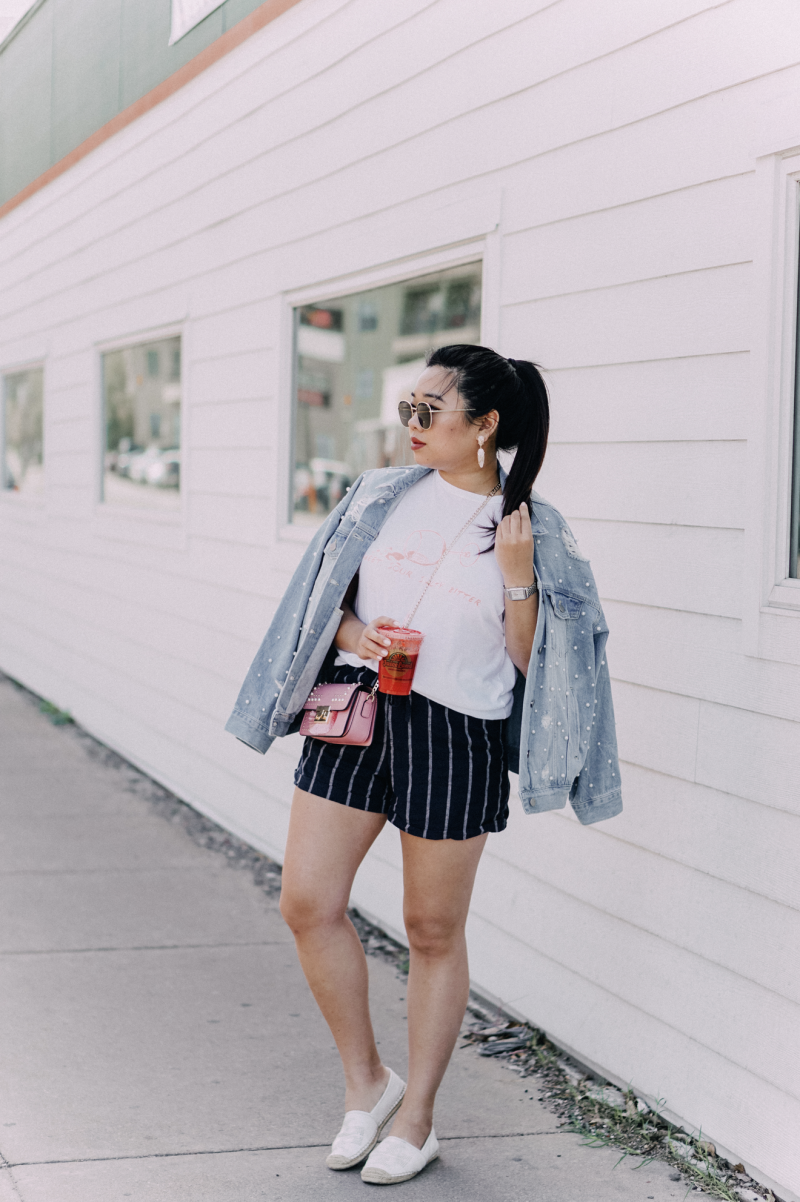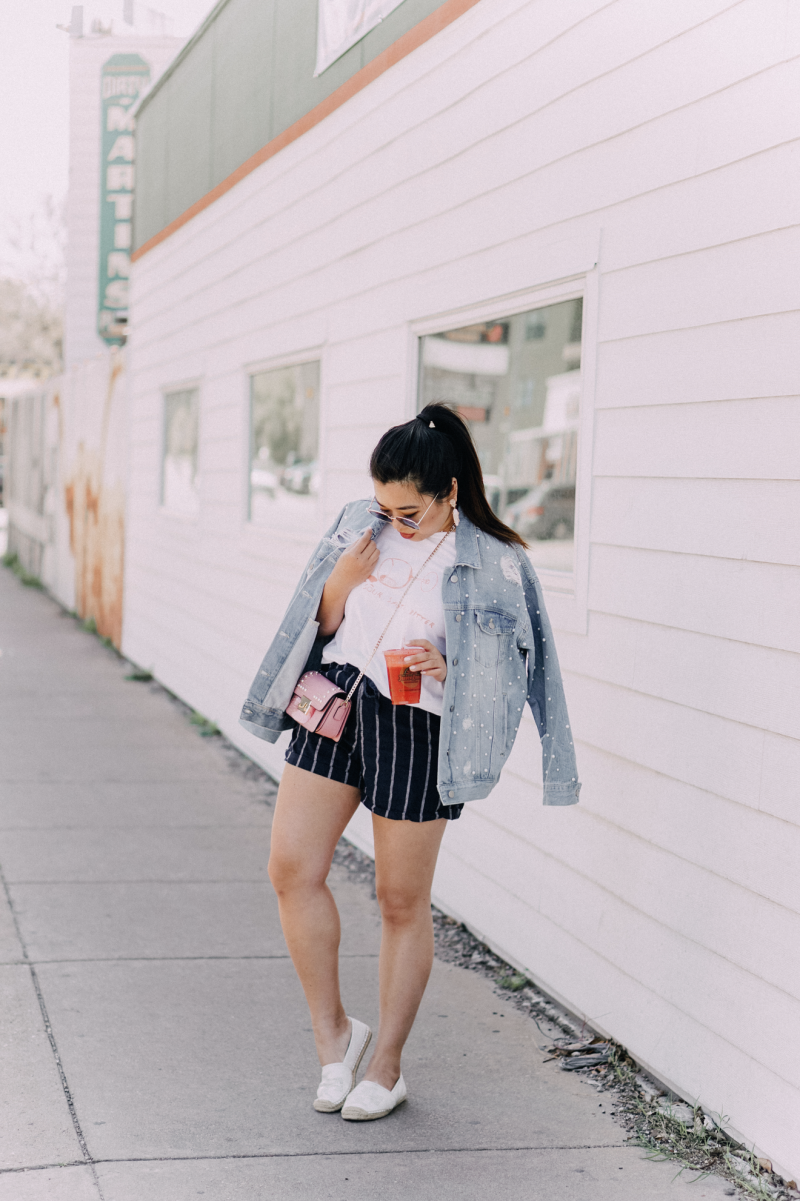 When I saw this pearl-studded denim jacket at Nordstrom, I just had to have it! I love the classic look of a denim jacket, but the pearls add so much extra flair. Who doesn't love an extra "oomph?"
Sometimes all it takes is a little fun while you're getting dressed! These items I wouldn't think would go together, but all in all I think this look is so fun. I would most definitely re-wear!