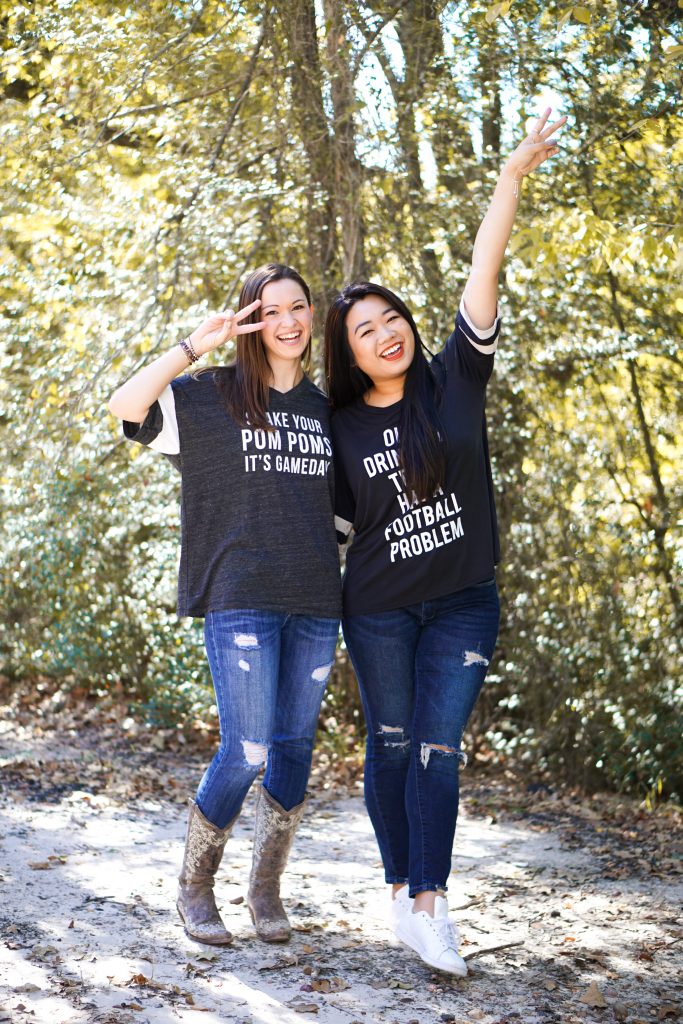 Happy Monday, y'all!!! Hope you all had a fabulous weekend and I'm so excited to be back to business after a little weekend hiatus from all things blog + social media. It was seriously so nice to take a little break and step back from keeping up with everything blog-related, and now I'm feeling super inspired and ready to hit the ground running again! 🙂 Today I'm bringing y'all a more casual style post, all about how to get gameday ready with the help of my friends over at Live Love Gameday!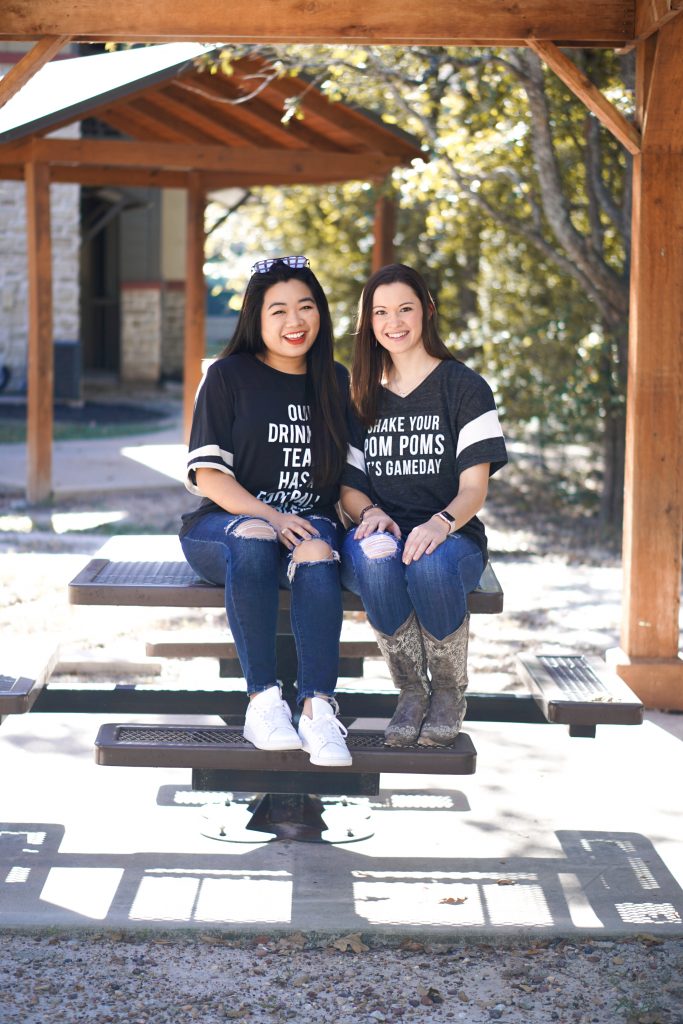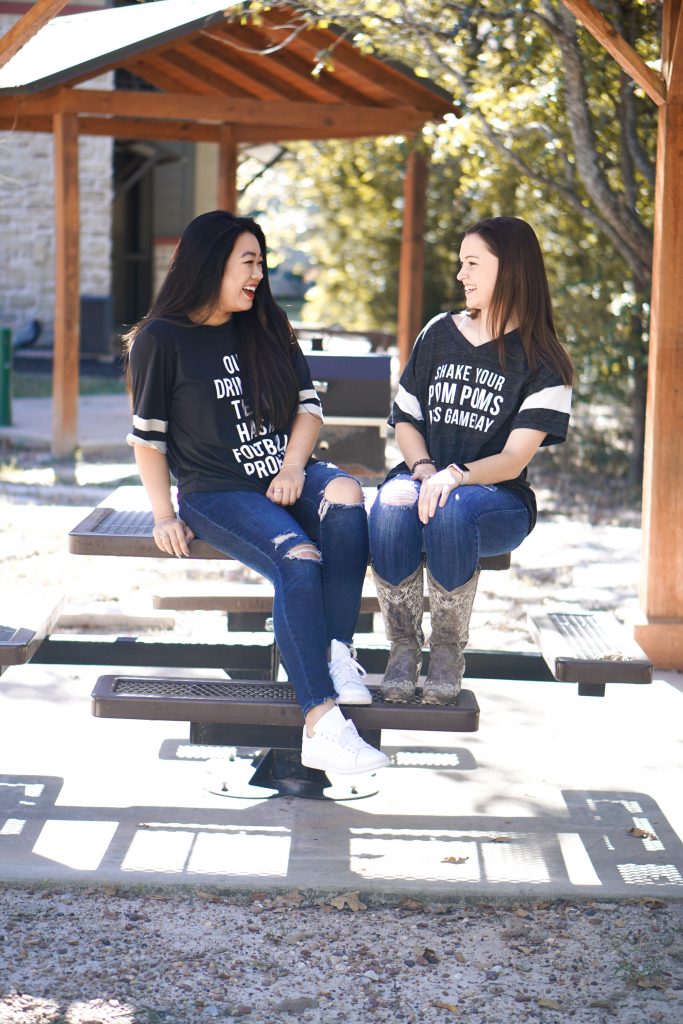 I was so excited when Live Love Gameday offered to let me pick out a few items to share, but it was so hard not picking everything! I ended up getting these two tops, plus the best smelling candle ever. Literally so good. I didn't photograph it unfortunately, but it's their LLG signature scent "Home is Where the Field is" candle. I'm not kidding when I say I'm obsessed, y'all- it's a small candle, so I'm using it super sparingly. My roommate and I both love it so much, it's been our most used candle this past month! Speaking of my roommate… meet Haley! I'm so excited to have her on the blog with me today- we had such a blast shooting these pics, and she's obsessed with her LLG shirt too!
Both of us are wearing the tops with jeans, but I thought it would be fun to show y'all two different ways to style it. A lot of people in the south love wearing cowboy boots for gameday, so Haley's look features her fave boots. I wore mine for a little more casual look with this pair of all white sneakers. Since my shirt isn't specific to only gameday, this is an outfit you could totally wear on any day- I definitely have!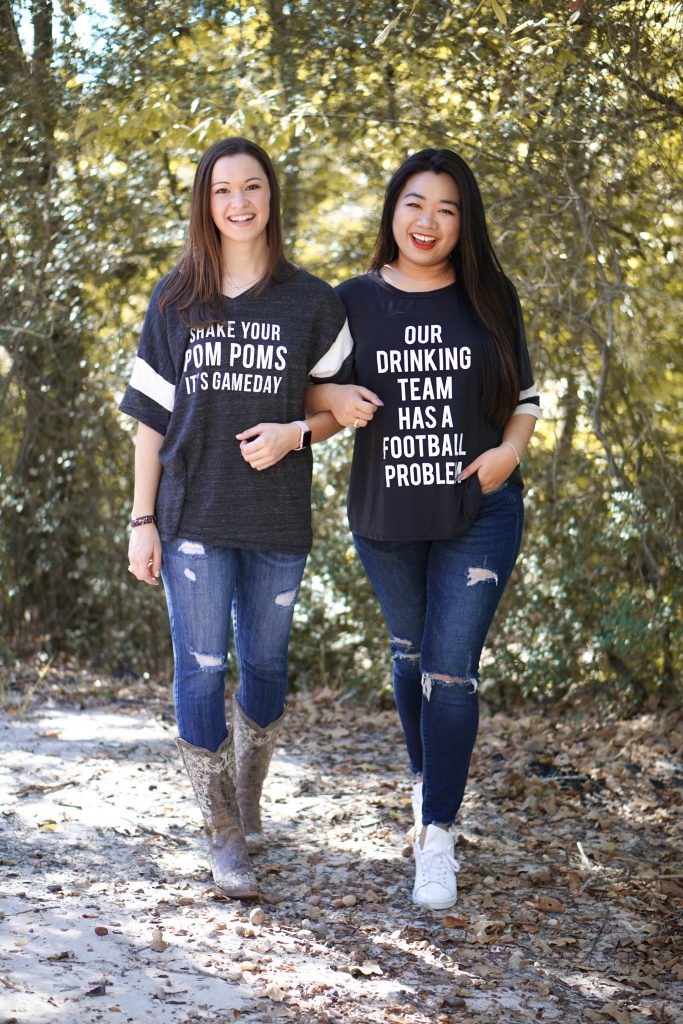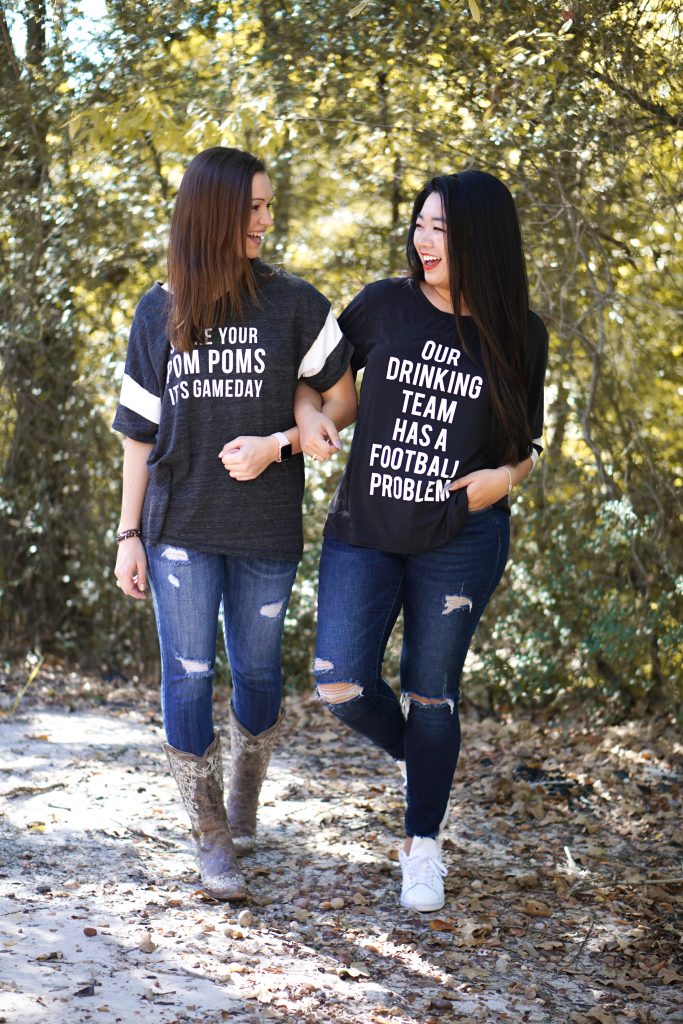 Live Love Gameday also has a ton of super cute options, and some new arrivals that I just saw on their site and are freaking adorable. I'm obsessed with this "Save water, drink wine" hat– um yes please!!! And this top is so cute – it says "I hate when I'm wearing my Apple Bottom jeans and I can't find my boots with the fur." LOL. Graphic tees are perfect for this time of year too, when in the morning it's too cold for a t-shirt but around noon it's too hot for a sweater. I love throwing on my tee with just a cardigan- it makes it super easy to just tie the cardigan around my waist when it gets too hot!
I hope y'all enjoyed today's post! It was definitely a fun one to put together. 🙂 Be sure to also check out Live Love Gameday on their website & on Instagram too!