Welcome to With Love, Summer- I'm Summer & I'm so excited to meet you!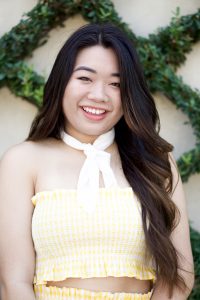 I've always had a huge passion for beauty and clothes, for as long as I can remember. I love sharing shopping tips, beauty secrets, and new fashion finds with all my friends, so I figured, why not start my own website?! So then, I started my blog The Style Searcher, where I was able to realize how much I loved blogging & everything that comes with it. There are so many things I've learned from watching beauty and fashion videos on Youtube and I can only hope to share some of the things I've learned with the online blog community. I love trying new products, finding new style pieces, and sharing everything I've learned.
Aside from blogging, I'm also a college student at the BEST university in the whole wide world, Texas A&M. I hope to one day be able to fulfill my dreams of working in the fashion/beauty marketing industry, but we'll see where life takes me! I also have a puppy that I love more than (almost) everything in the world- maybe you'll get to see him from time to time if you're lucky!
All in all, I'm relatively new to this whole blogging thing so please try to bare with me while I learn & adjust. It's been a crazy and fun journey so far, and I can't wait to see where this hobby of mine will take me! It's definitely been a lot of trial and error so far, learning the ins and outs of blogging- especially with the photos on my website! I get questions all the time about who takes my photos- I got pretty lucky with a boyfriend who's super interested in photography, and he takes all of my pics. We shoot just about every other day of the week, and it's definitely a lot of learning on both our parts, but he's so incredibly patient with me & does a wonderful job. 🙂 Be sure to check out his photography here.
Thanks so much for stopping by and I hope you'll enjoy your time here! Be sure to leave me comments and check back for more content- I try my best to post at least 3 times a week, but sometimes life happens and I post a little too much or not enough. Let me know if you have any questions or comments!
For business inquiries, please contact me at withlovesummerblog@gmail.com
**I do not work with any MLM companies.**
Please feel free to send me an e-mail below!
Have a personal question or need outfit details?
Email me at withlovesummerblog@gmail.com