Happy Monday friends! Hope you've all had a fun weekend 🙂 I wore this fun Aztec print dress to date night this past weekend, and safe to say it was definitely a hit- I got stopped so many times by girls saying they loved my dress! Plus, these shoes are hands down THE most comfortable heels I've ever worn in my life. Major upgrade from my usual chronic foot pain caused by uncomfortable shoes (story of my life.)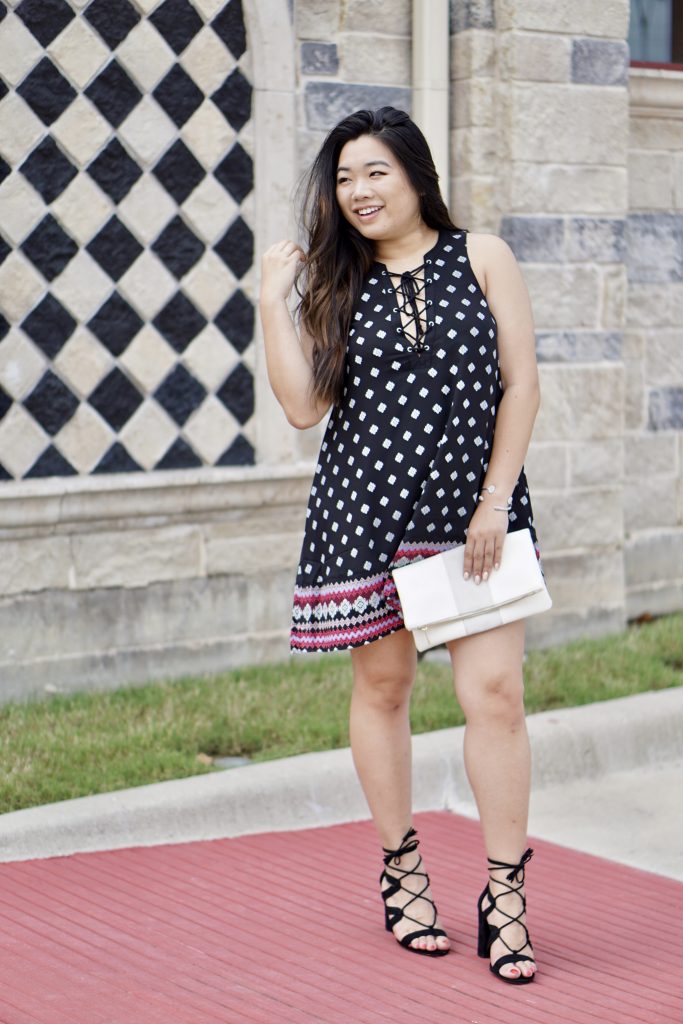 Usually on date nights Akash & I like to walk around whatever shopping center or plaza we're in for dinner and window shop/explore, so wearing comfortable shoes is a must. Being the girly girl that I am, I jump at every opportunity to wear my highest heels for any relatively special occasion, so it's always a struggle to find cute shoes that I can wear for at least a few hours without walking around in pain. The cure to painful heels? Gel soles, y'all!! #NotSponsored #NotAnAd LOL I just love gel inserts that I can put into either the soles or the heels of my shoes- they make them 20x more comfortable, so you can look cute without walking around in agony. 🙂
I've linked a couple of my fave insoles below so y'all can shop them if you're looking for some! These heel pads are also a huge lifesaver- I wear them all the time with flats that take time breaking in.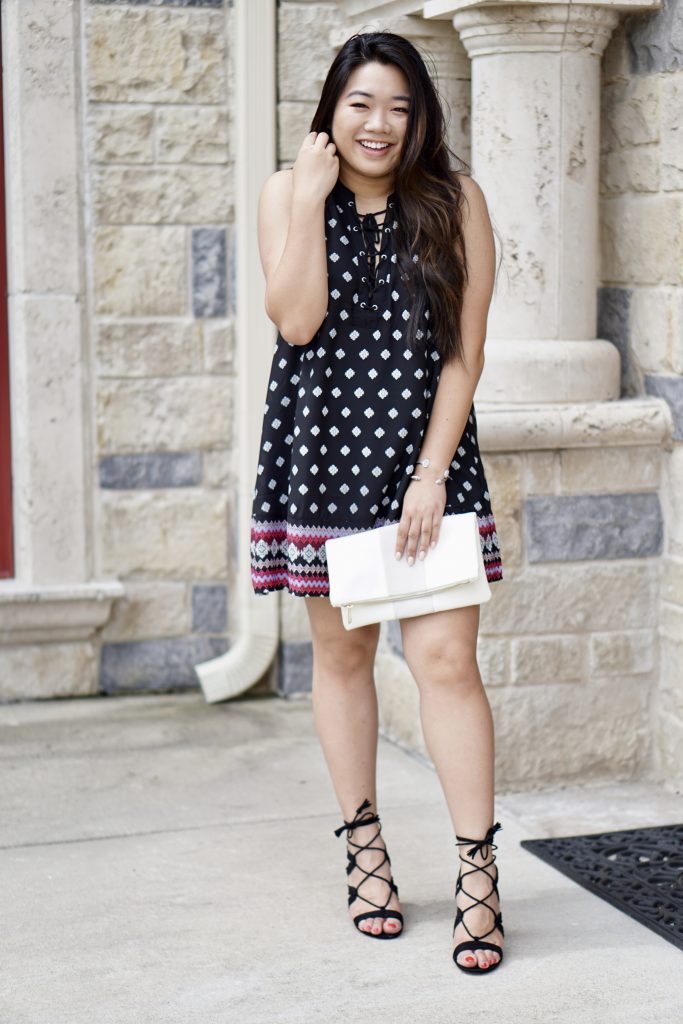 Tobi sent me this dress & it fits incredibly well, plus is so effortlessly cute! I honestly didn't even feel the need to accessorize with jewelry, because I didn't want to overpower the dress itself. I love the little pop of color at the bottom & aztec print – SO cute. For any of you ladies traveling anytime soon, I highly recommend this dress! The material makes it so that it's not super easily wrinkled, which is amazing if you're packing it up in a suitcase. Throw on some pretty wedges or sandals and you've got a cute lunch outfit; put on some heels and you're ready for a night out! So easy, right?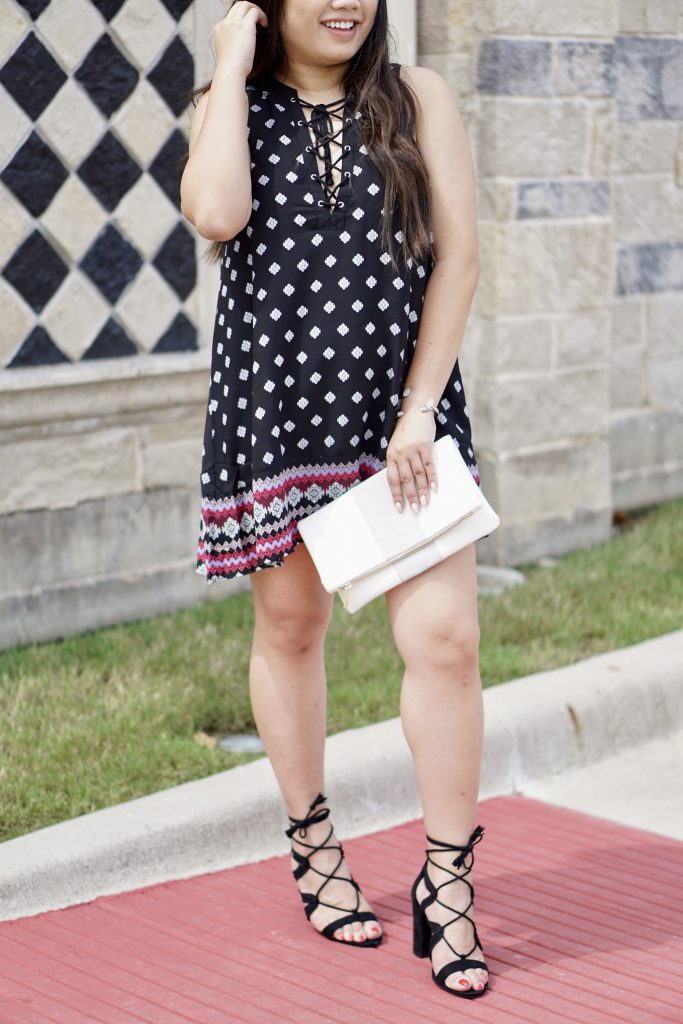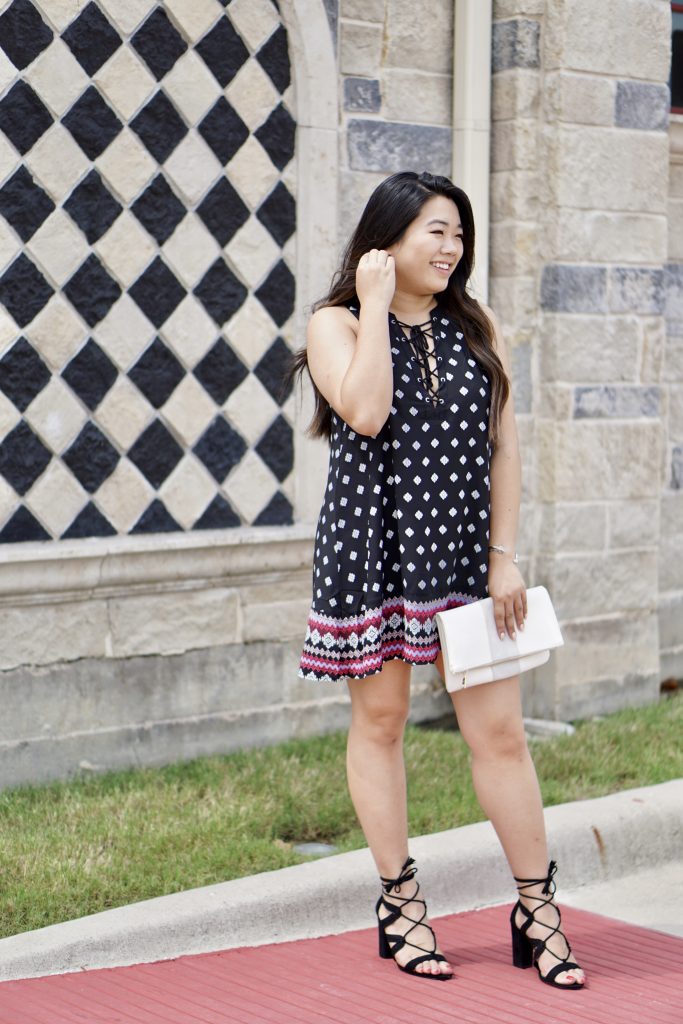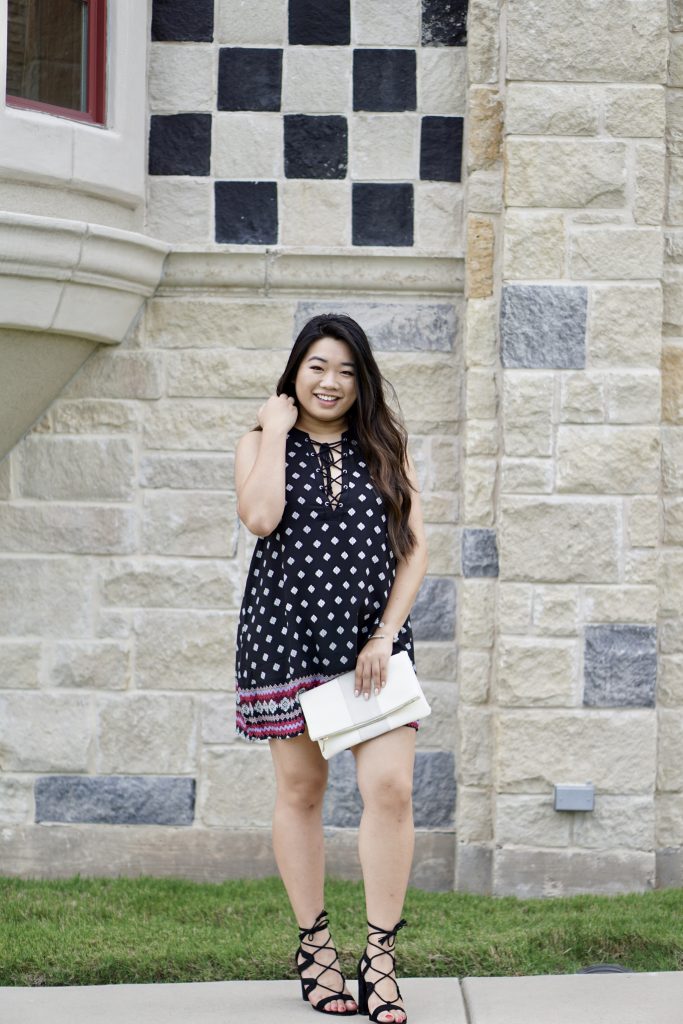 For all of my ladies in the Dallas area- where are your favorite places to go for date night? Akash & I are always trying out new places, so I would love love love to hear all of your favorite restaurants!