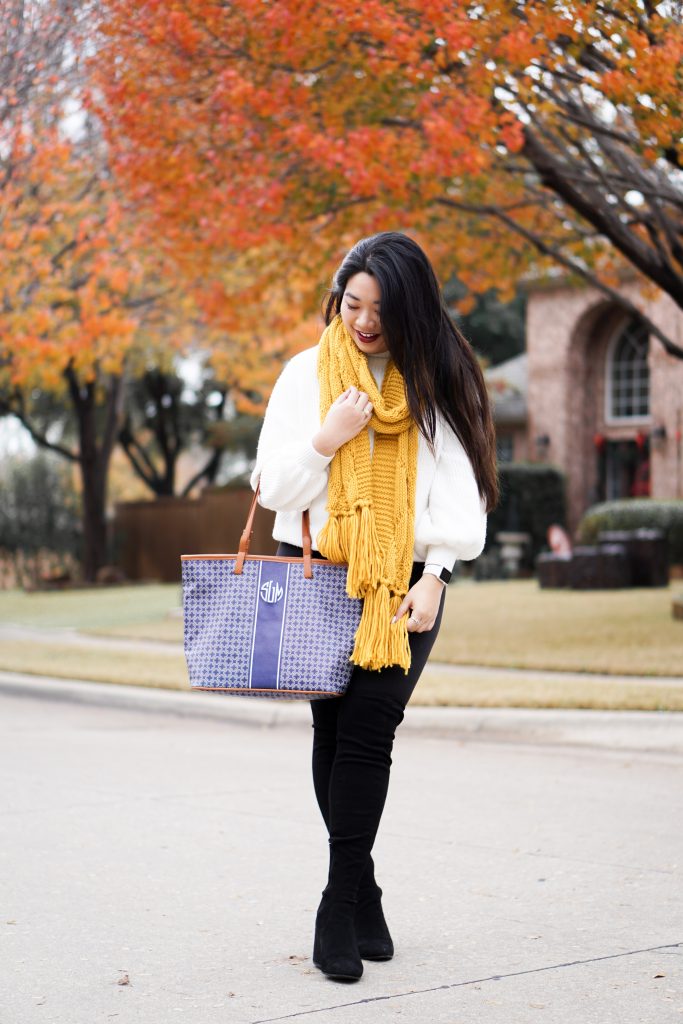 Hey peeps! Hope you've all had a fabulous week. Can you believe we're just a few sleeps away from Christmas?? EEP! Today's post is coming at y'all on a Saturday night because honestly this week got the best of me (yet again!) But anyway, I just wanted to quickly share this cute cold-weather appropriate look with y'all. For those of you guys whose families are more dressy casual (aka not a t-shirt and jeans) on Christmas Day, this outfit is perfect!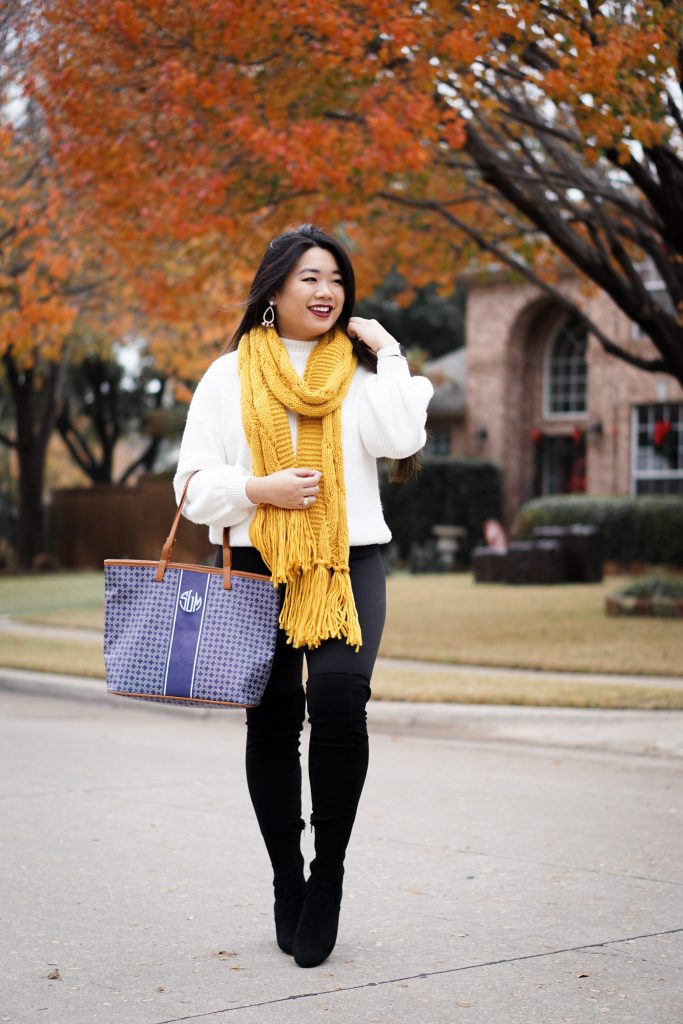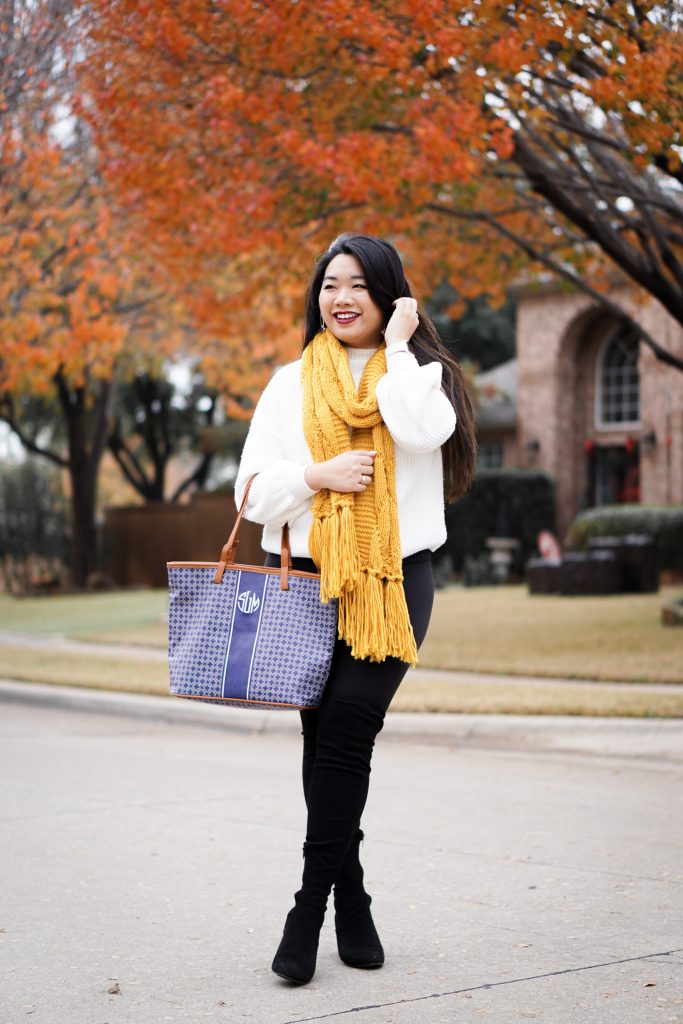 The best part of this entire outfit? STRETCHY PANTS! I love my Thanksgiving feasts, but honestly, Christmas is where it's at! My mom always makes the most delicious food for Christmas and it's something I look forward to all year long. These leggings suck you in just right to where it's flattering, but let you have breathing room when you decide to eat your weight in Christmas ham and sweet potatoes- YUM.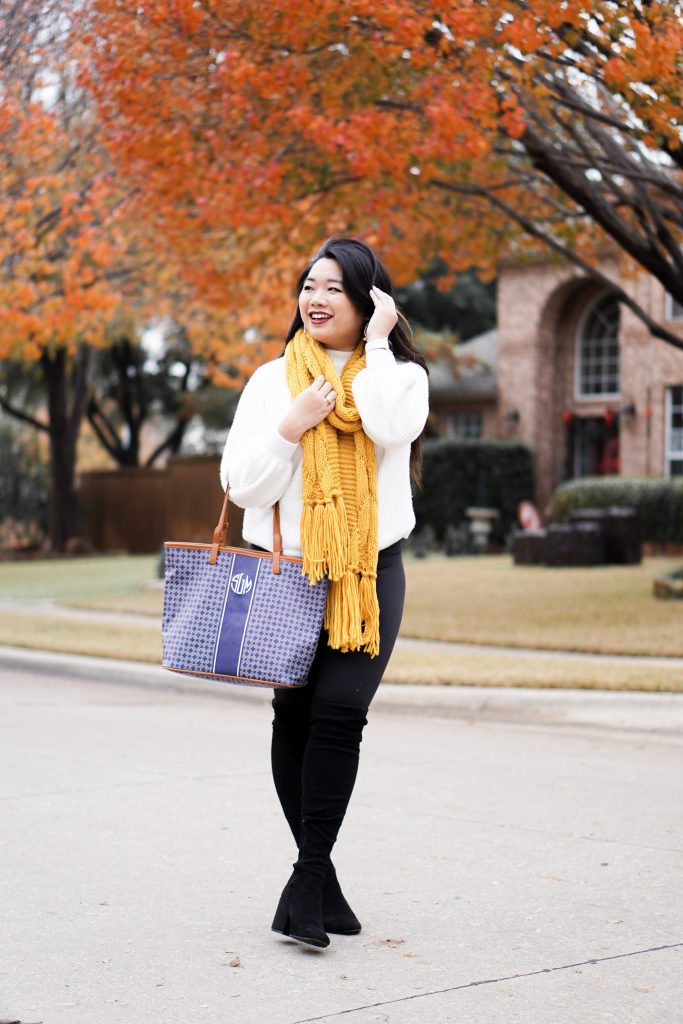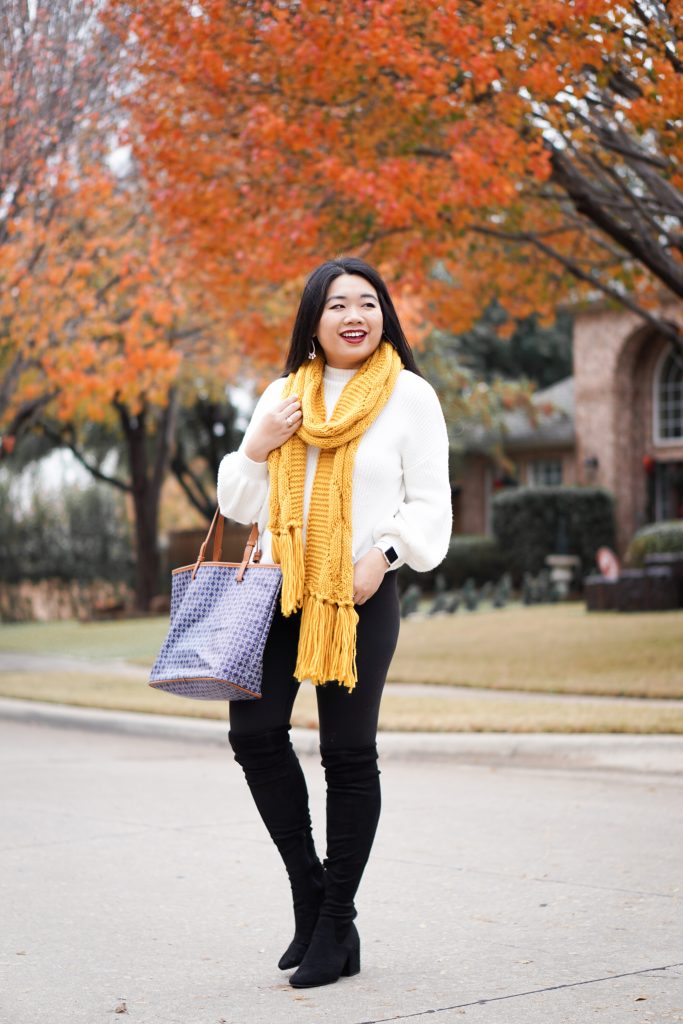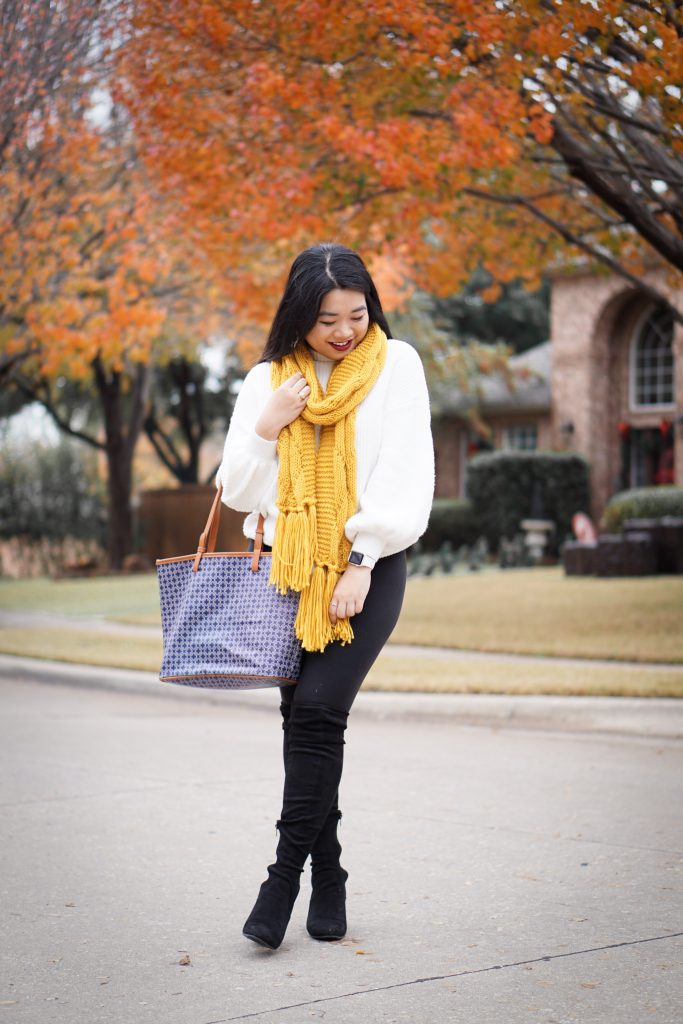 On another note, I hope you all are enjoying the holiday season as much as I am! I don't want to jinx anything, but honestly I've been in such a good place lately, and I feel super blessed. I feel extremely lucky to live the life I do! Even though this year has been full of ups and downs, I'm excited to finish it off with a bang. Also I'm so excited to share my New Year's post with y'all! Get excited for some NYE outfit inspiration coming soon.
Have you guys been watching my vlogs lately?! I've put up quite a few videos in the past few weeks and I hope that y'all are enjoying them. I most definitely am enjoying making them, that's for sure! Anyway, Akash & I are about to run to dinner so I just wanted to quickly share a post so that y'all can hear from me twice this week. This weekend will be full of catching up on blog posts, so get excited for some super cute outfits & fun posts coming your way!