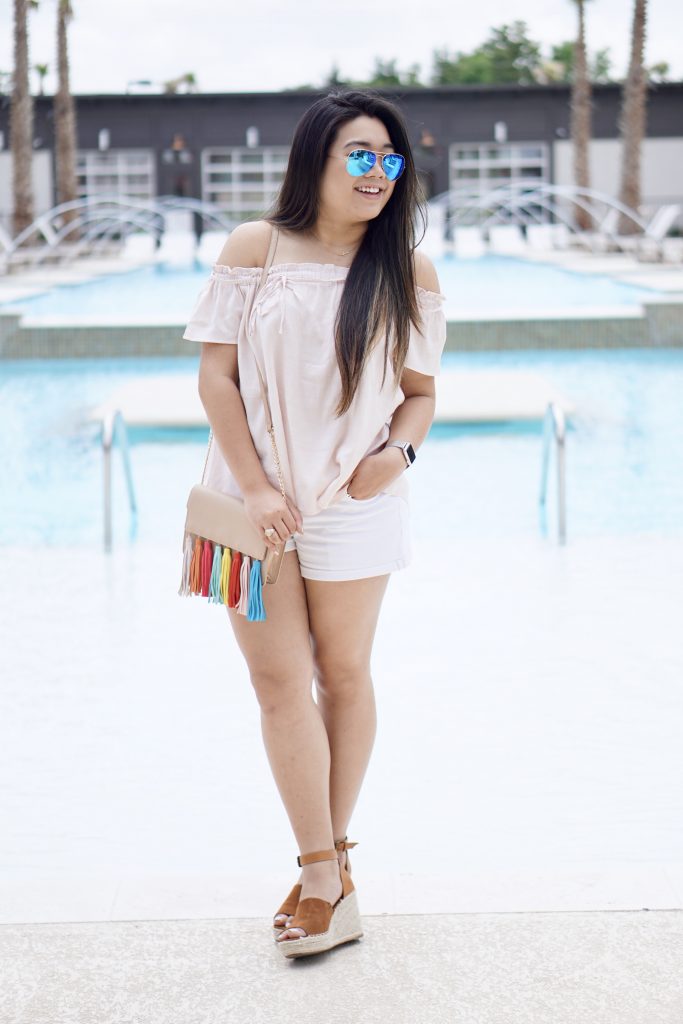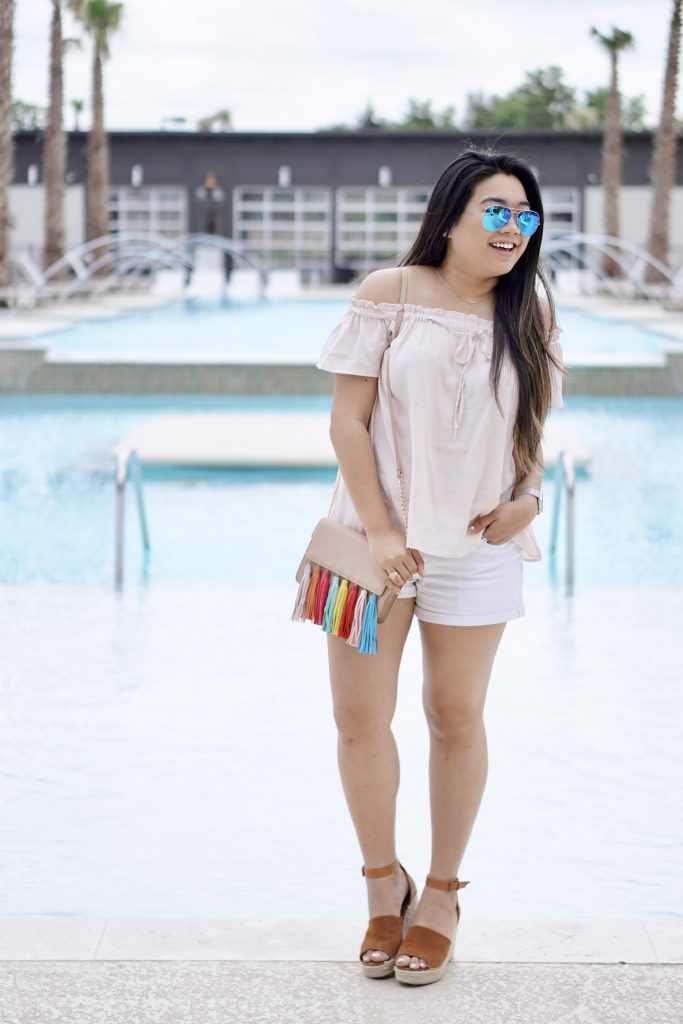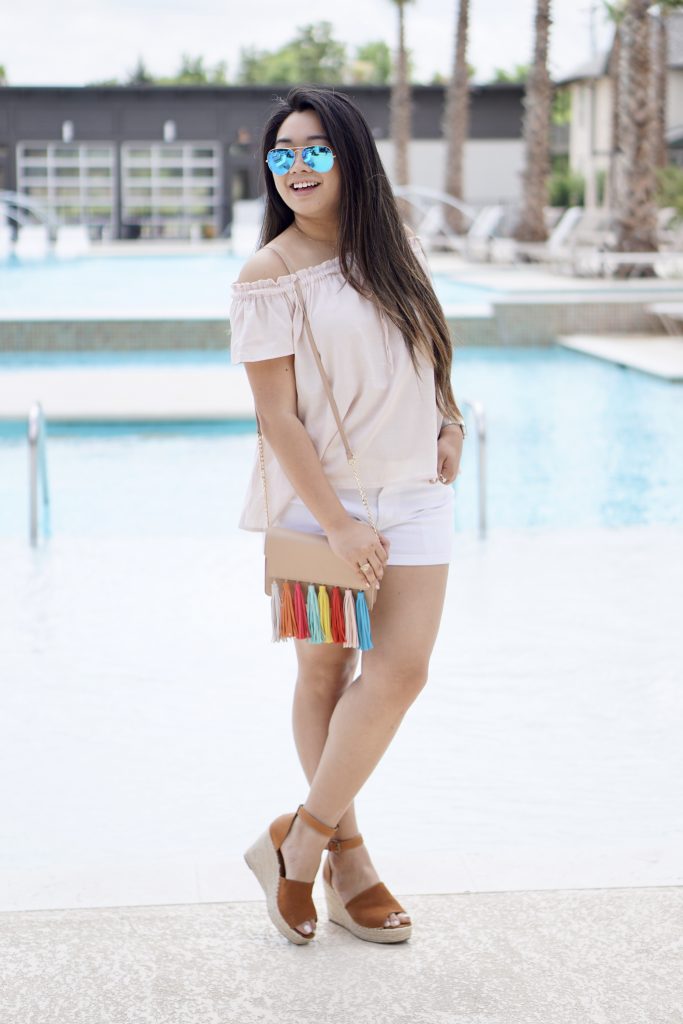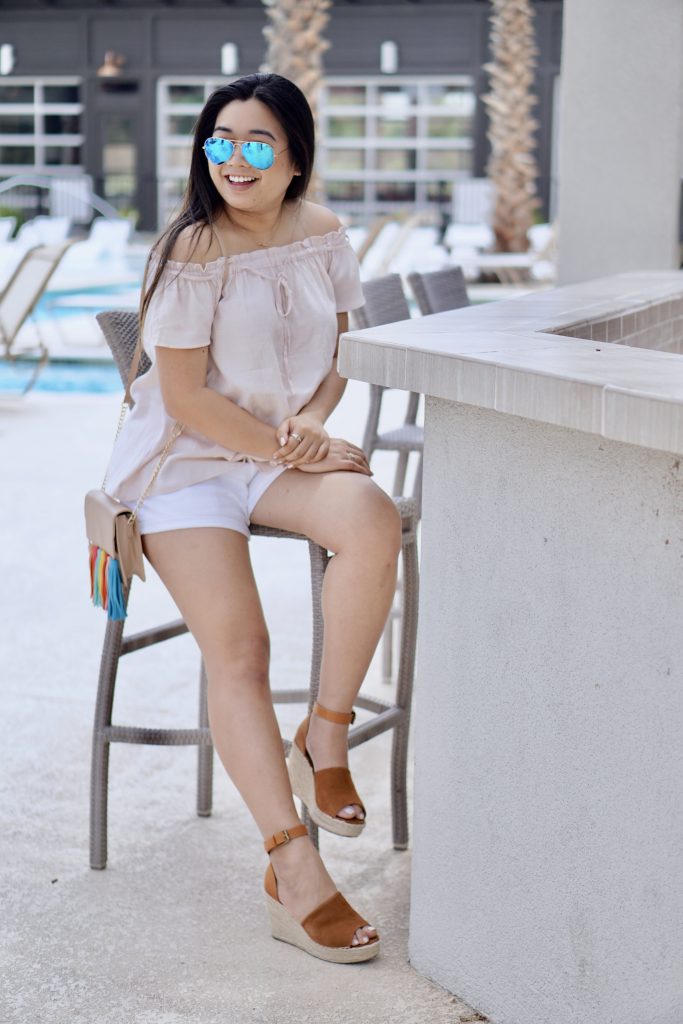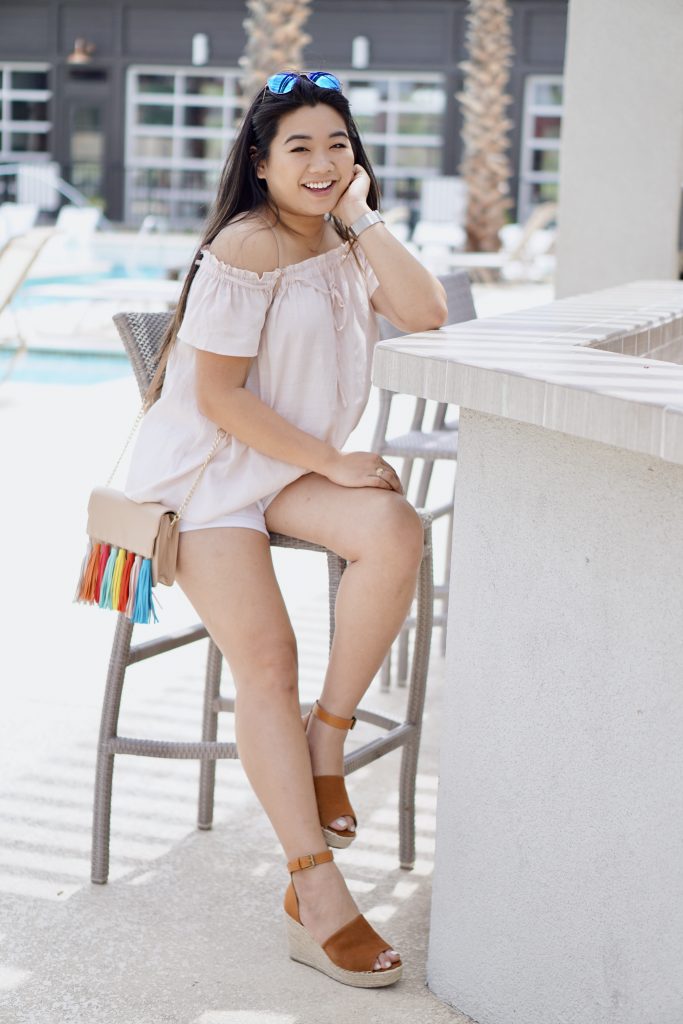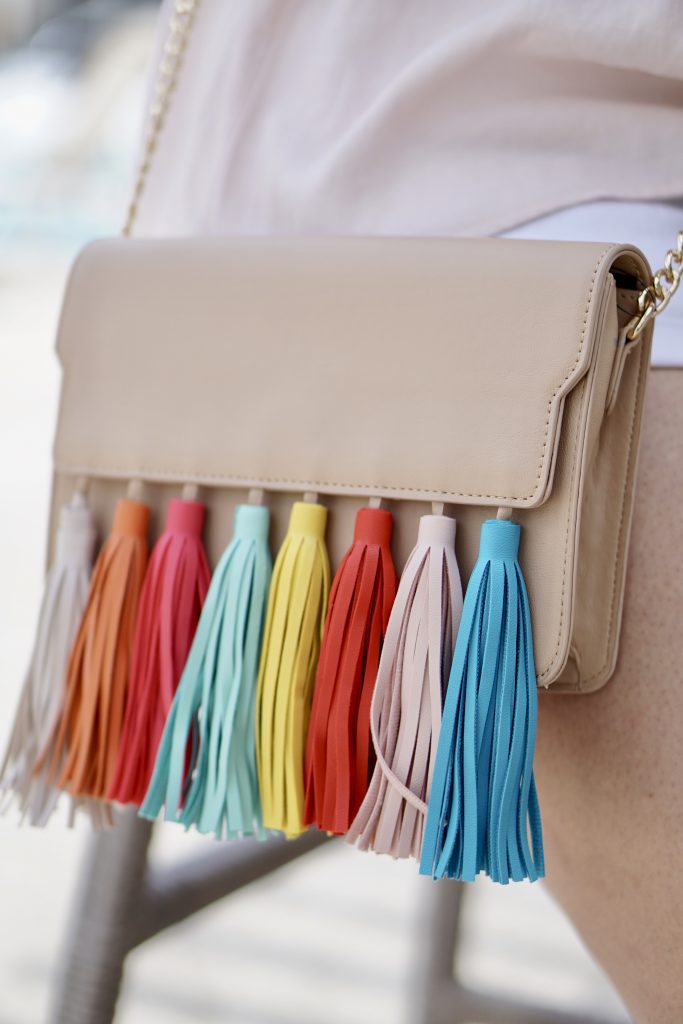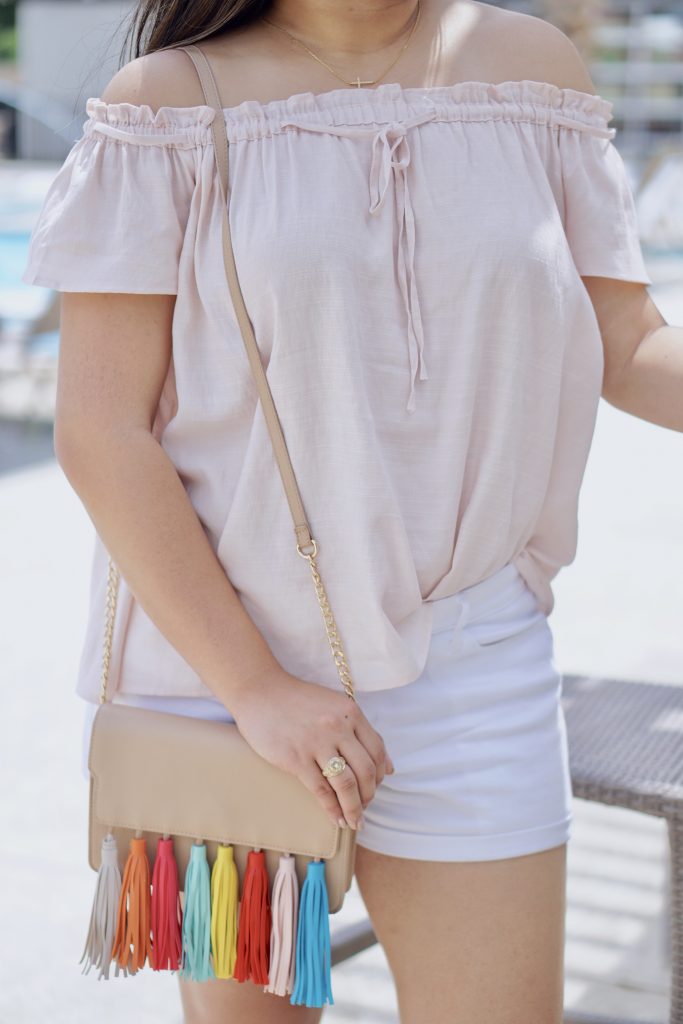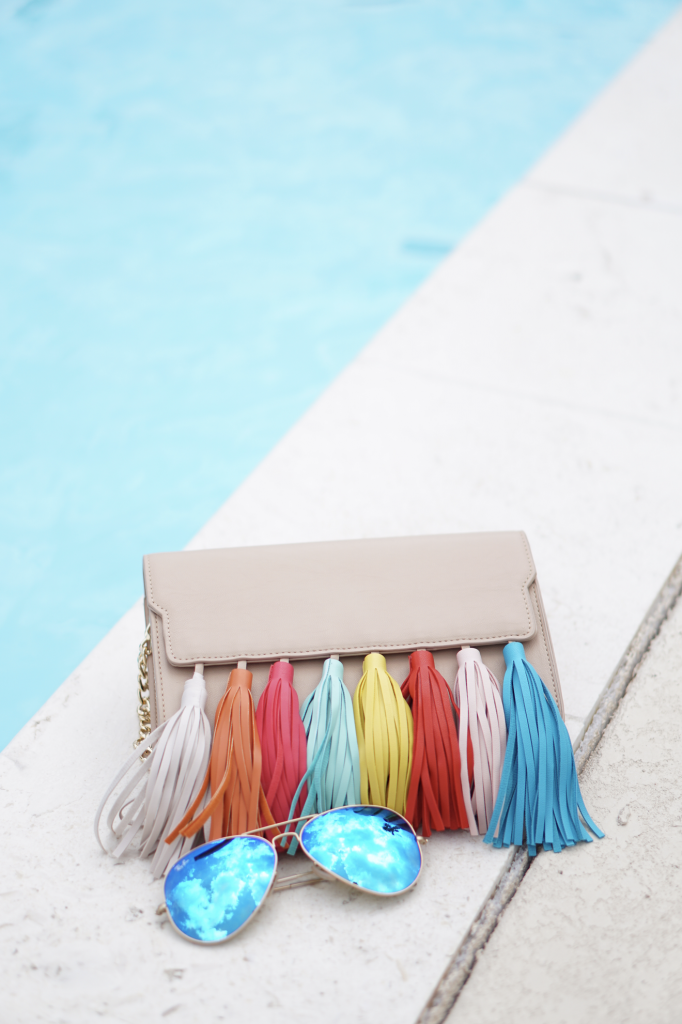 We're at that time of year where I begin dreaming of sand between my toes & wind in my hair, sitting on a beach drinking fruity goodness… but I guess for now a day at the pool will have to do! Summer time is one of my favorite times of year for fashion because of all the bright, fun colors. If it was up to me, I would make bright colors a year-round thing!
It was love at first sight when I saw this bag- who's with me?! Tassels are huge this season, so I couldn't resist getting this baby. The best part- it's under $40!!
If you've been reading my blog for a while, you know I'm a pretty simple girl- this outfit is definitely no exception! Both this top and bag are from Lulu's, and I already know I'll be wearing this top non-stop through spring and summer. My style often consists of super classic & simple pieces, with a little pop of color or something more bold.
Do any of y'all have plans for Easter weekend? Unfortunately I won't be able to make it back home this Easter, because I have a jam-packed weekend of work & catching up on school. Y'all- I just registered for my LAST semester of college, and had my last appointment with my advisor. It's all becoming so real!! Soon I'll be sending in my application for graduation too. I've been thinking about doing a college advice post- would any of y'all be interested in that? If yes- send me questions or topics that you'd like me to cover!
Anyway, hope all of you have an awesome weekend- happy Easter to those who celebrate!! ❤️
Outfit Details
Top Lulu's // Shorts Abercrombie & Fitch (UNDER $30!!) // Wedges Steve Madden // Crossbody Lulu's // Necklace Jennifer Zeuner
Shop the post!