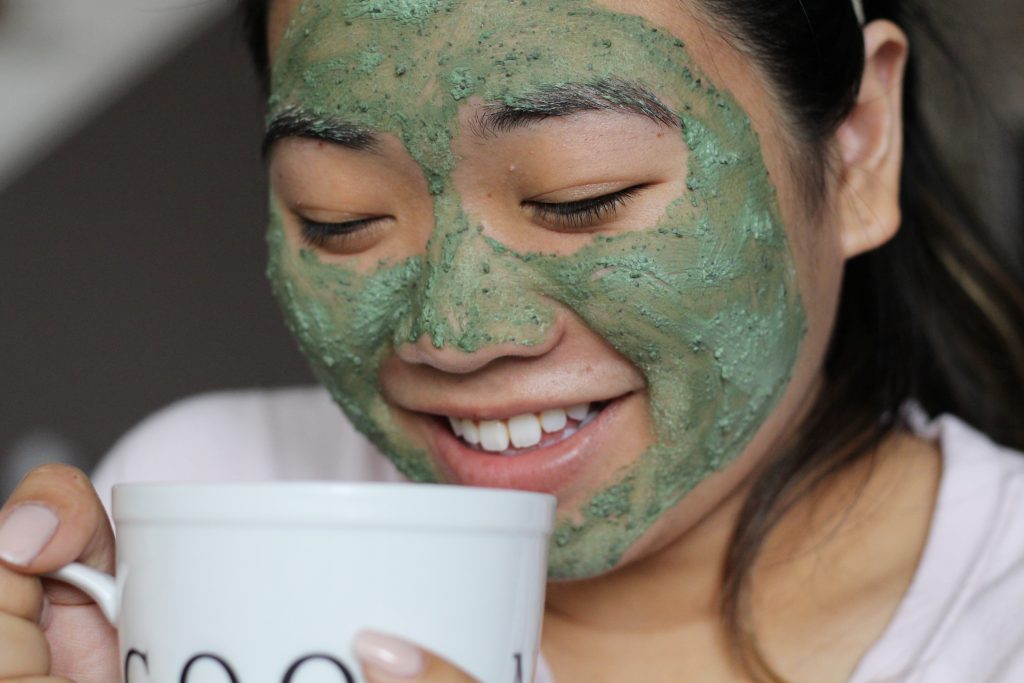 Everyone loves a good spa day! It's amazing what a face mask & some bubble bath can do. I can't even tell y'all how much I enjoy myself a good bath and an at-home facial. Chances are if I'm at home (whether I'm studying, working, or just watching TV) you can always find me with a face mask on! Last night while I was doing my nightly DIY facial & watching Friends (#lifeofacouchpotato) I figured, why not share with y'all my favorite face masks?! I included a ton of options, ranging from drugstore to high end, so there's something for everyone!
Just a little background before we get into it: I do have blemish-prone, combination type skin. All of these face masks have different functions, which can also work for a ton of other skin types too, so be sure to make sure what each face mask does before you go out and get them!
This first gem is one that I'm positive you've seen before: the Glam Glow Gravity Mud Firming Treatment. If you've seen any blogger or Youtuber use a silver peel-off mask, it's this bad boy. This mask does an amazing job at prepping your skin for makeup, and your skin feels super plump and smooth after using it. It's definitely on the pricier side, but I give it two thumbs up!
Next we have our Lush face & body masks. You can use it for both your face and body, but I pretty much only ever use it on my face. The Cup O'Coffee mask is relatively new to me, but I've been using Mask of Magnaminty for years. It's seriously so refreshing, and always leaves my skin feeling great. I'm a huge fan of Lush Cosmetics– they're all self preserving, and handmade, too! It's always cool to see the ingredients in all of their products. Plus, the girls at my Lush location are so sweet, so that's a plus!
For those of you who haven't heard of Vichy before, it's a Korean brand that's becoming super popular now in America. I used to see it when I was really into Korean skincare, so it's super cool to see it appearing in Walgreens and Target. This dual peel mask leaves your skin so clean, and makes your pores so much smaller. I'm not super crazy about the smell, but it's definitely a fun mask to do with your girlfriends!
This next mask by Origins is seriously a miracle worker. I have a ton of Origins products, but this one's probably one of my absolute favorite. After a few uses, you really see the texture on your face somewhat start to disappear, and it makes your foundation look 90x better.
This rose face mask by Fresh is super good for anyone who needs a soothing treatment. If I ever have super irritated skin, I always break this guy out because it does such a great job and calming & soothing. It feels like a dream after you apply it!
Last but not least, these sheet masks from Sephora are my all time favorite sheet masks! They have so many different types, for every skin type under the sun. They're super easy & travel friendly- put them on for 15 minutes, and then toss it out. If I'm being truthful, I always leave them on for a little longer, and I find that it gives me better results. These babies are super inexpensive but super effective. They have so many options, I'm sure you'll be able to find one for your skin type!
That concludes my favorite face masks! I hope this was at least somewhat helpful and that some of you found some recommendations for masks that you would want to try. I honestly think that face masks can totally transform your skin, and they're a huge part of having clear & healthy skin. Let me know if you have any recommendations that I didn't mention- I'd love to try them out!