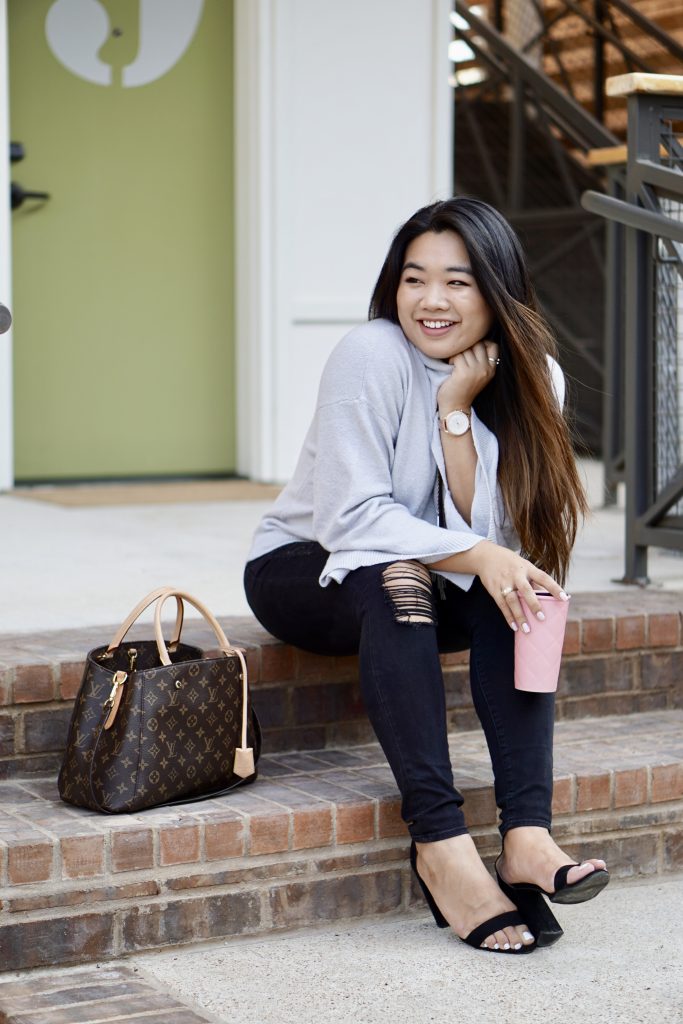 Being that today marks the official first day of fall, I thought it would be the perfect day for this post. I'm partnering with Fossil to share with y'all all the fall firsts I'm looking forward to this season. Plus, keep reading to find out all the deets about this gorgeous rose gold watch!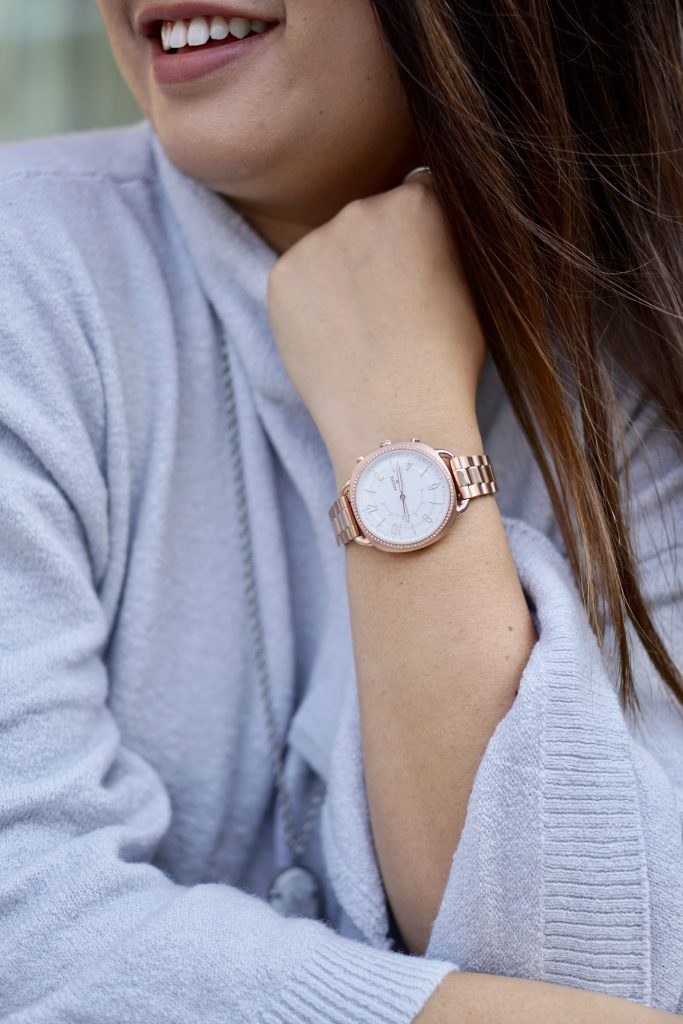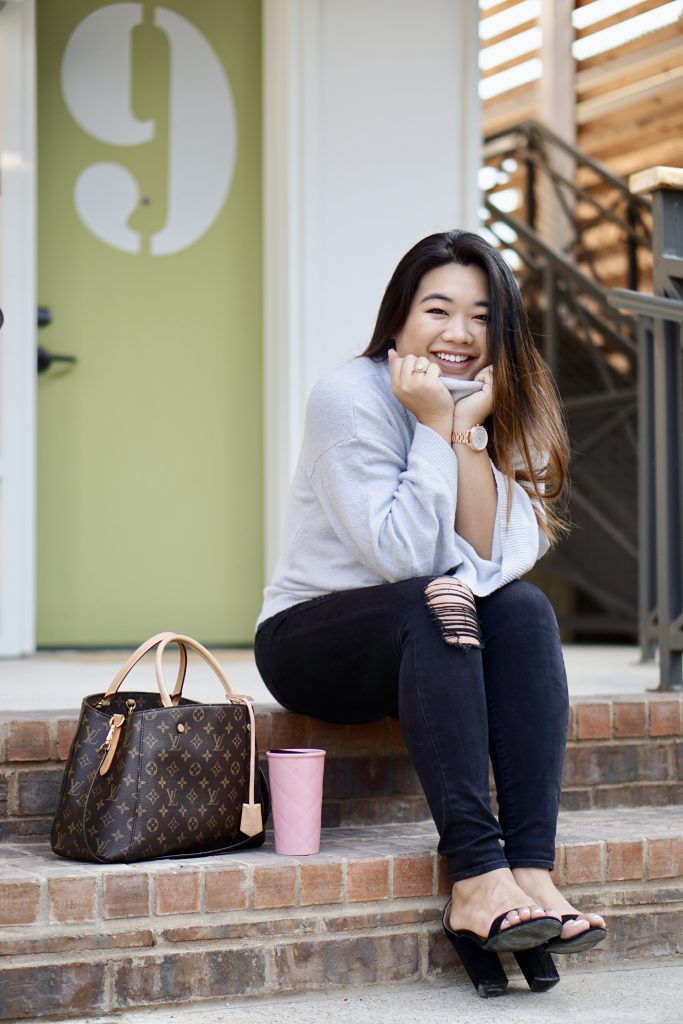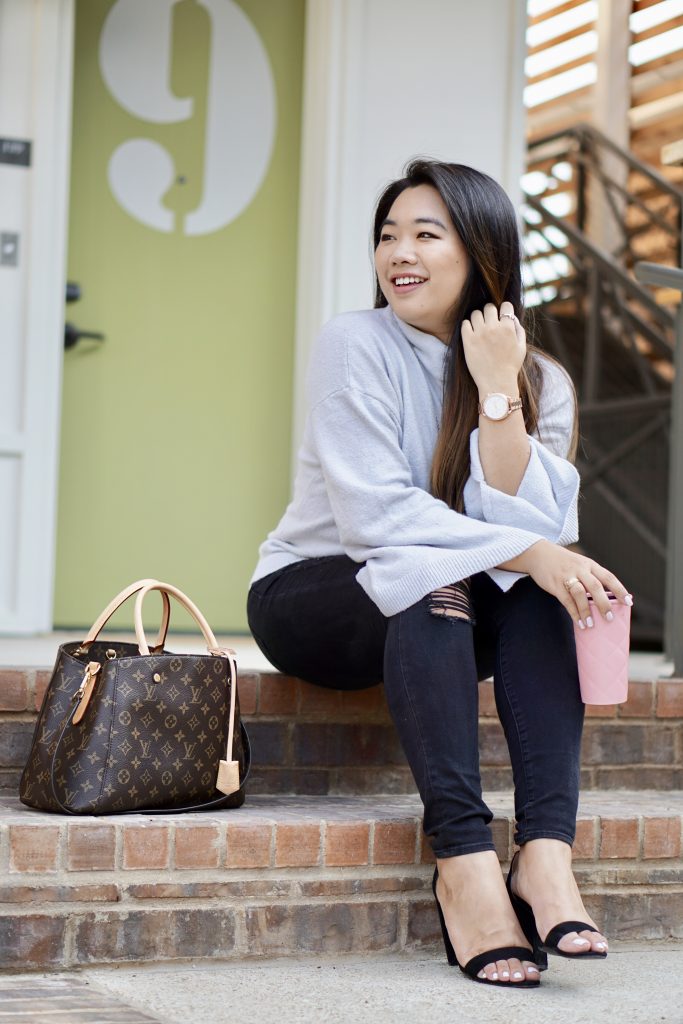 All the PSL's I can get.
Since PSL's came back a few weeks ago, I've already had more than I can count. Sometimes, though, when I don't feel like making the drive over to Starbs, I make myself one with an amazing PSL creamer from International Delight. Basically the same thing, right?
Football Saturdays
Football Saturdays in Aggieland are just about as fall as it gets. I'm definitely going to miss going to college football games as a student- there will always be a special place in my heart for tailgates and Aggie football games!
Sweater Weather
Since we only really get maybe two months of fall here in Texas, I always have to take advantage of the chillier weather we do have. Taking walks on 50-60 degree days is my absolute favorite- it reminds me of when I used to walk home from school! Ah, fall.
Modern Family Season 9
How could I forget- my favorite show comes back every fall! Just a few more days and my fave Pritchetts will be back in my life again… EEK!
Holidays
Halloween & Thanksgiving are right around the corner! Which means… the countdown to Christmas is almost here. Who doesn't love the holidays? Now that all my cousins are off in different cities around the country, it makes holidays all the more special, when I get to go home and see all my family friends from home.
Now onto this outfit!
This sweater is under $40 right now and oh-so–comfortable. The material's not like the typical knit sweater material, which makes it super breathable. I love the neckline on it, and I've been wearing it with jeans and booties.
This watch is one of my absolute faves. If you know me, you know I have a TON of watches, so that says something! It's a hybrid smartwatch too, so I'm able to get all the features that a normal smartwatch has, but keep the style I love of a classic watch. I wear it to school almost every day, and I love how I can track my steps, so I know how long I need to work out for later in the day. It also gives me notifications, so I don't have to check my phone during class! It also happens to be on sale right now- shop it here.
What are y'all looking forward to this fall? I can't wait for all the fall looks to start rolling around… I've got some super cute looks coming to the blog real soon- get excited! 🙂