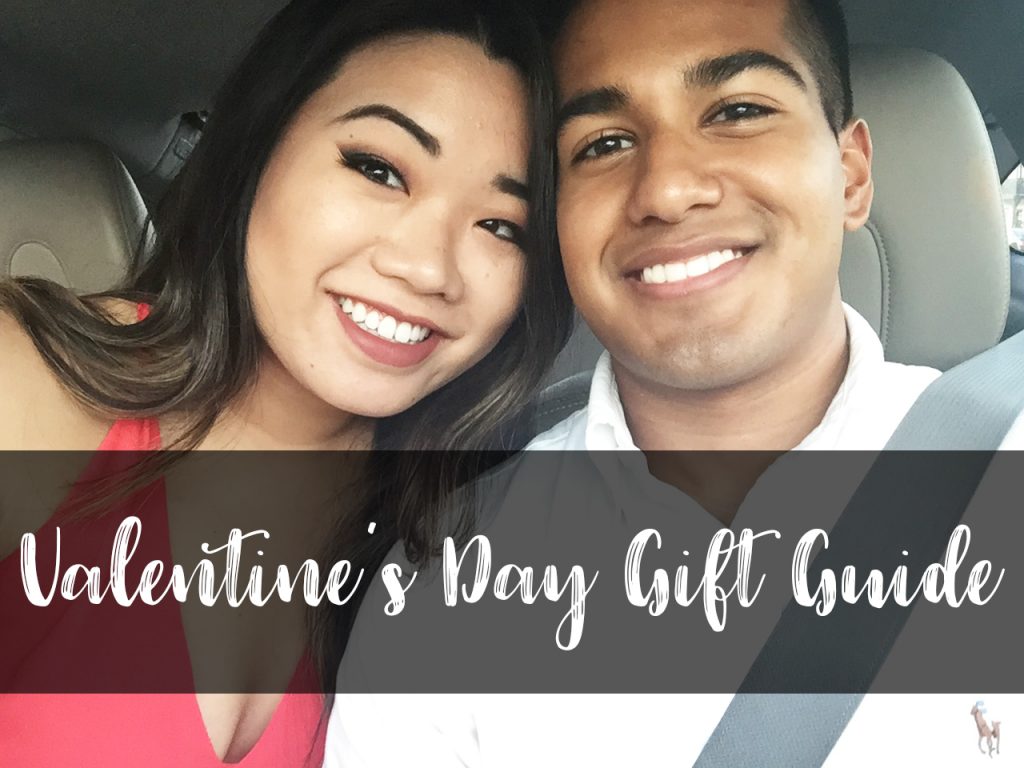 With Valentine's Day being in less than a week, I know for a fact there's some of us still struggling to find a gift for your guy on Valentine's Day! Well, I'm here to save the day. 🙂 I had to recruit some external support (thanks Akash) and I have a good list of things to get a guy who "doesn't need anything."
I'm definitely going to be saving this list for myself- after a year and a half of dating, I'm already running out of gift ideas! I don't know how y'all married couples do it.
A nice watch. Your guy might already have some of these, but for those of you who have boyfriends or husbands who don't, this one's a great option. A guy looks five times dressier with a watch on.
A belt. I gave Akash a belt for Christmas last year, and he loved it! You'll see a trend in this list- a lot of times guys need things but just don't go out and get them themselves, so this is where you step in!
Ties. A man can never have too many ties! I'm sure your guy has a few ties, but you can always pick out a pattern that you think would look good on him or even a different style of tie that he doesn't already have.
Tie bar & cuff links. Just a few more necessities, but these are always a good gift option! Plus, the boxes are super easy to wrap. 😉
Money clip. Akash recently talked about getting one of these. For a guy who doesn't like to carry around a bulky wallet all the time, this one's a super good option. It makes it so convenient for them to put some cash right in their pocket without having to carry around their wallet all the time.
Cologne. This ones for all you ladies who love the smell of men's cologne! It can be a little bit of a gift to yourself too if you just go into the store & pick out your favorite scent. It's like a gift that keeps on giving!
Wallet. Akash actually mentioned to me a while ago that he's been wanting to get a nice wallet. Even if your guy already has one, you can surprise him by getting him a nicer one, or even just in a different color.
Sunglasses. If your guy doesn't already have a pair of sunglasses, this is the perfect option! My gift for Akash this Valentine's Day is a pair of Persol sunglasses that he's had his eye on for a long time. If you're unsure of what style to get him, go for a classic frame like an aviator. Sunglass-buying tip: if you get a pair of sunnies from Sunglass Hut, you've got 90 days to switch them out with no questions asked. No, this post is not sponsored!
Headphones. Everyone listens to music! If he doesn't already have a pair of nice headphones, this one's a great idea especially if he's a tech guy.
iPhone case. A lot of guys don't have phone cases, surprisingly! This one's a great functional gift. Get him something simple & high quality- a great gift without breaking the bank.
Grooming kit. It seems like men's grooming products are seriously on the rise lately. There are a ton of awesome gift sets that would be awesome as a V-day gift. Plus, you know that it'll get used!
And that's that! I hope if any of you are still scrambling to find a gift for your boyfriend or hubby that this list gave you an idea of what to get! Did I miss anything on the list? Leave it in a comment below!