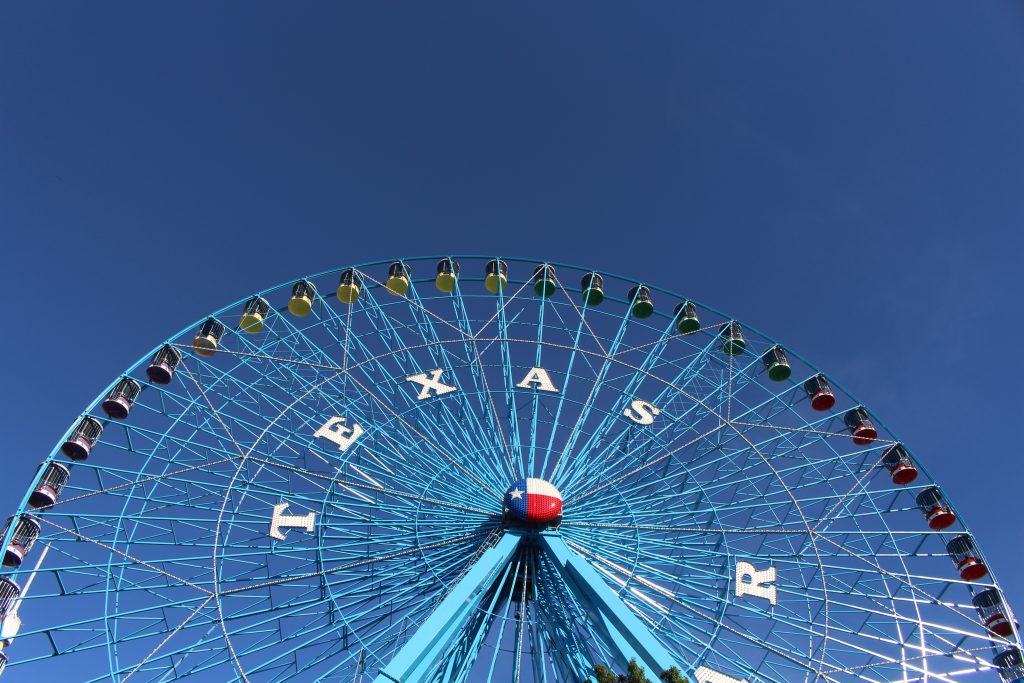 This past weekend my boyfriend and I took a trip back home for the first time in about a month and a half. Mainly to see my family, but of course we had to stop by the fair for the last weekend it was in town! Here's everything we did + what I wore for our date at the fair.
I've been in love with my High Key Quay x Desi sunglasses in Rose Gold!!! I usually think Ray Bans are a little too small for my face and aren't super flattering with my face shape, but this pair seriously is perfect. I'm so so tempted to grab the black and the blue ones too. Decisions, decisions.
I've been loving the denim-on-denim look lately. On this day I was going for cute comfort, and wore a super breezy denim shirt with my light wash jeans. This crossbody was perfect for taking to the fair, because it was just big enough to carry my essentials but still compact. Plus, I get a little paranoid at big public events like this so it's always a good idea to keep a crossbody that I can always have on me and not have to worry about carrying on one shoulder or in my hand.
Can't go to the fair without getting some funnel cake, am I right?
Games + rides on the Midway are always my favorite parts of carnivals and fairs. So much fun!!
Had to stop by and say hi to Big Tex! (Sorry for the poor quality, you know how iPhones can be.)
Pretty sunset in Fair Park.
I had been dying all day to get a corn dog and finally got one right before we left. Yum yum yum. 🙂
After our state fair adventures, we stopped by Shake Shack to grab a bite to eat. The last time I had Shake Shack was a little over a year ago in NYC so it's safe to say I definitely enjoyed it!