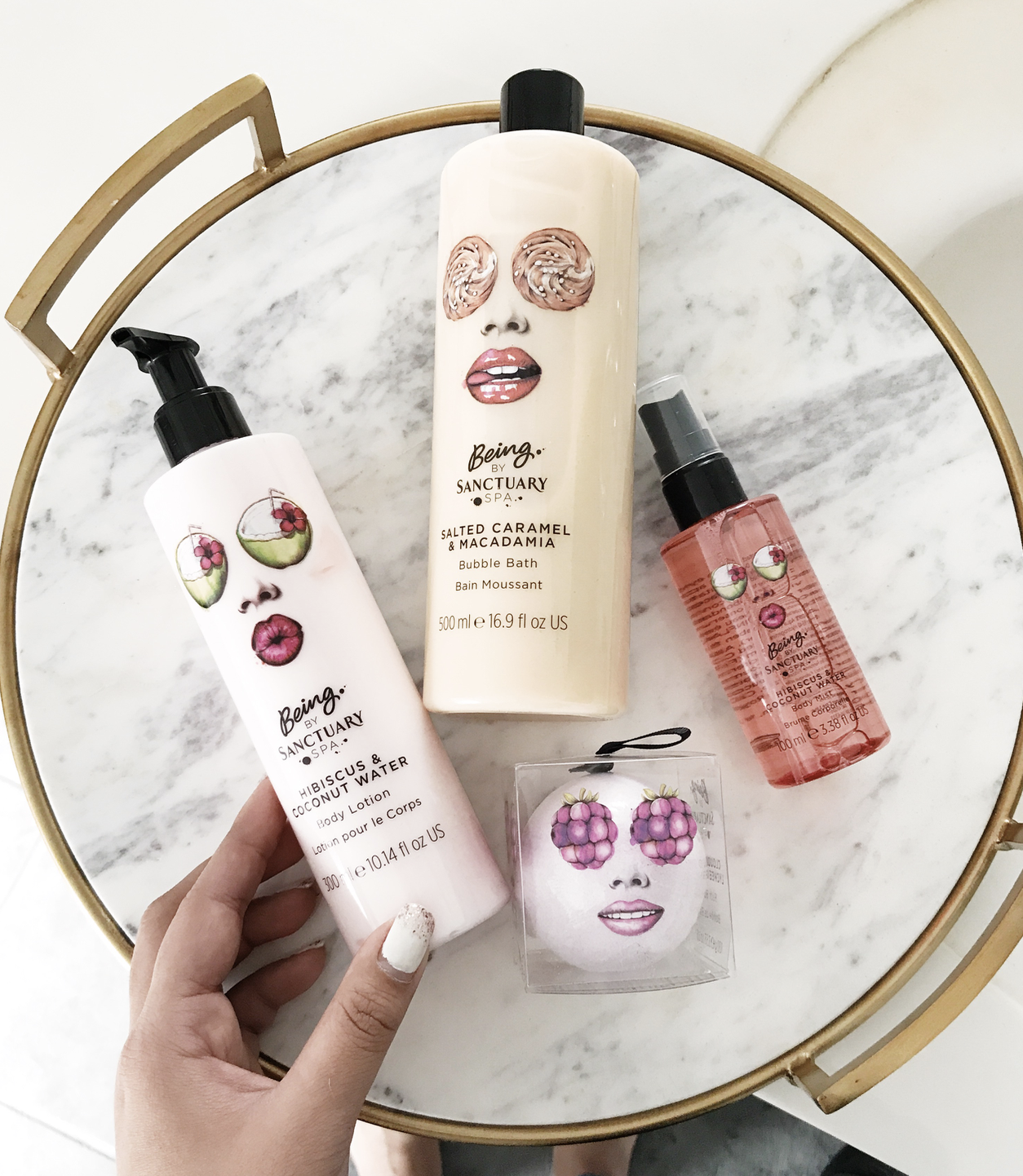 Thank you to Being by Sanctuary for sponsoring today's post. All opinions, as always, are mine and mine alone.
Hi friends! Hope you're all having a wonderful week so far. Now that it's almost February, I'm so excited to start sharing all the Valentine's Day posts with y'all! A few years ago, a couple of girlfriends and I had an at-home spa night for Galentine's Day pampering and it was so much fun. Chances are that's what I'll be doing this year, since Akash & I will be apart on Valentine's. I got to try out some of the Being by Sanctuary products that are now sold at Ulta & I'm here today to share with y'all my favorites!
Salted Caramel & Macadamia Bubble Bath
Y'all this stuff smells heavenly. I would bathe in this 24/7 if I could! The past few months have been so insane with work & I haven't had the chance to take a soothing bath in the longest time. After taking a bath last weekend with this stuff, it's safe to say I'm back to my bathing habits. (That sounds strange- I promise I've been showering lol.)
The funny thing is, before I received these products from the brand, I actually purchased one of Being's bath bombs myself and loved it! I'm a huge bath bomb collector! I have a whole "Kardashion-style cookie jar" full of them. If you don't know what I'm talking about, Google it- you'll see what I mean. I love how these are affordable but do the job well. Is anyone else highly satisfied by the fizzing that happens when the bath bomb first hits the water? There's truly nothing better than taking a hot bath after a stressful day of work. Ahhh, yes.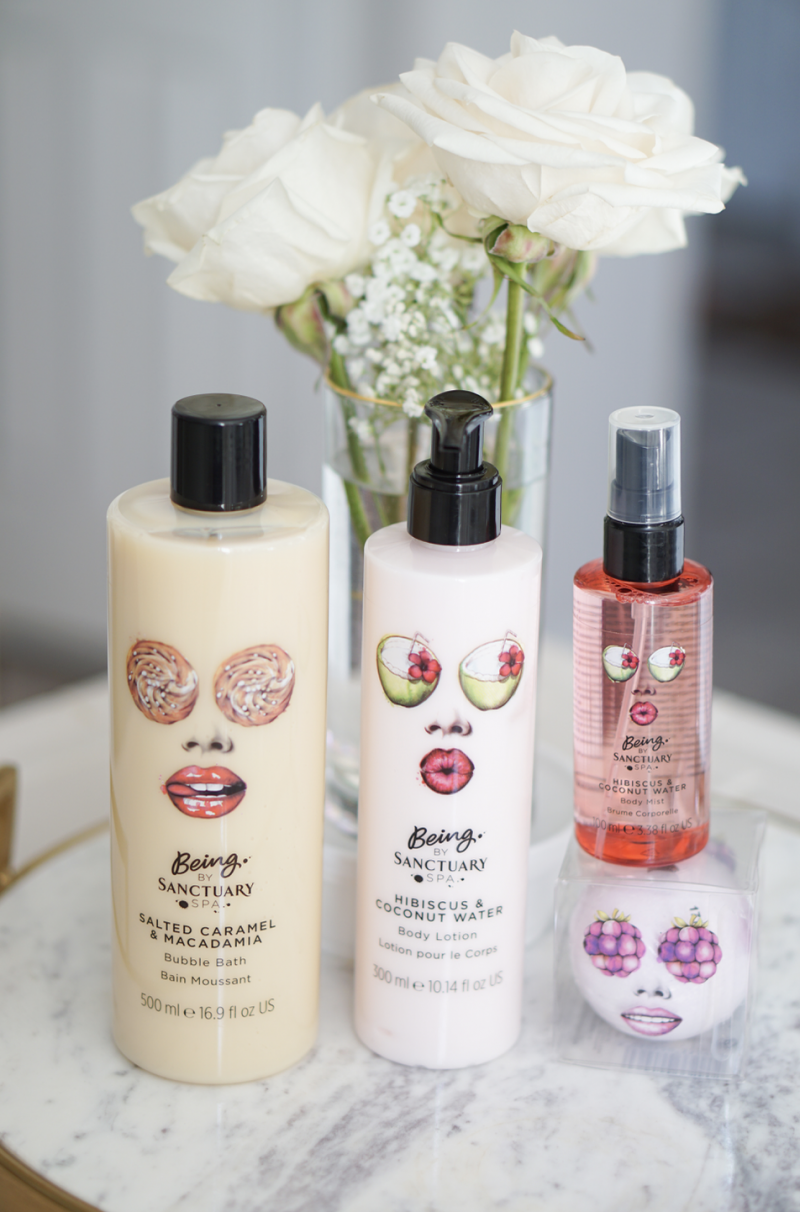 Hibiscus & Coconut Water Body Lotion
To be totally honest with y'all, I'm honestly the worst at applying lotion. I'm religious about skincare for my face, but when it comes to the rest of my body I'm the actual worst at moisturizing. Half the time, my legs look like sandpaper LOL. #BloggerConfessions am I right? Nonetheless, when I received these products I obviously had to try out the lotion so I used it after shaving and it was so soothing for razor burn. I actually ended up giving this lotion to a friend, though, and she's obsessed!
Who all is celebrating Galentine's this year?! I think this year I'll be spending It with my girlfriends for a Bachelor wine night. Honestly does it get better than that? Nope. If you're hosting a party this year these Being by Sanctuary products also make amazing gifts or party favors! Make sure to check them out at Ulta and let me know what you think. Thanks for reading, I'll see y'all on Monday!! Xoxo