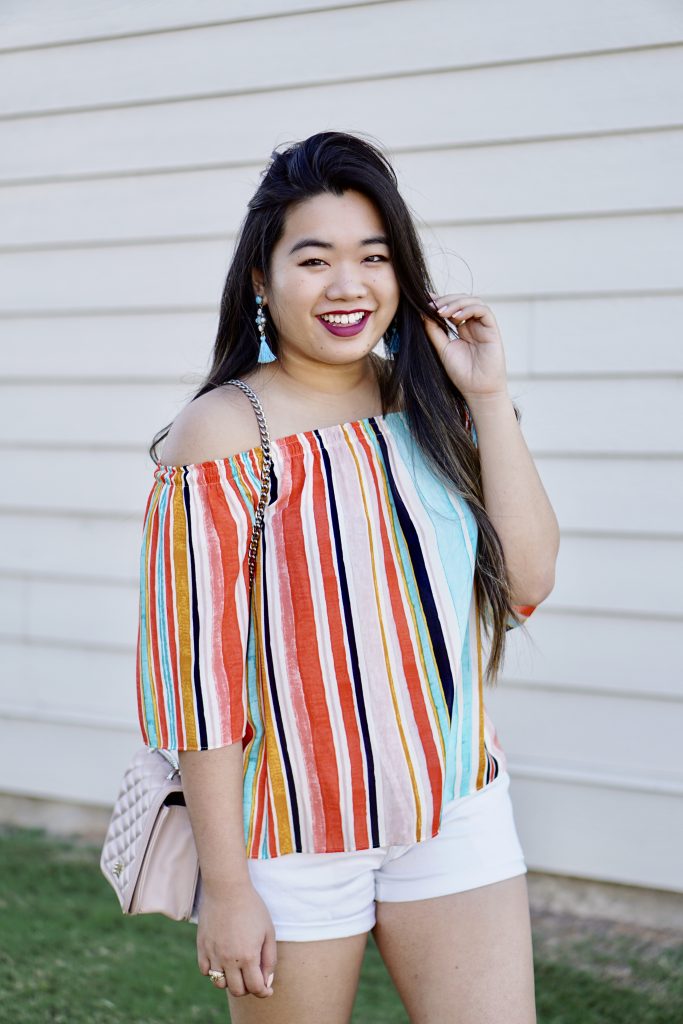 Okay real talk- everyone knows the struggle when you want to buy some super cute top online or new technology gadget, but you want to know what you're getting yourself into before you shell out a ton of $$$. Y'all know I have a slight shopping problem, and more often than not I find myself just purchasing whatever I'm intrigued in and returning it later if it doesn't work out. But the bad part is, that half the time I'll use a product a few times, decide it doesn't work for my skin, and then realize half the bottle's already gone and therefore I can't return it. The STRUGGLE.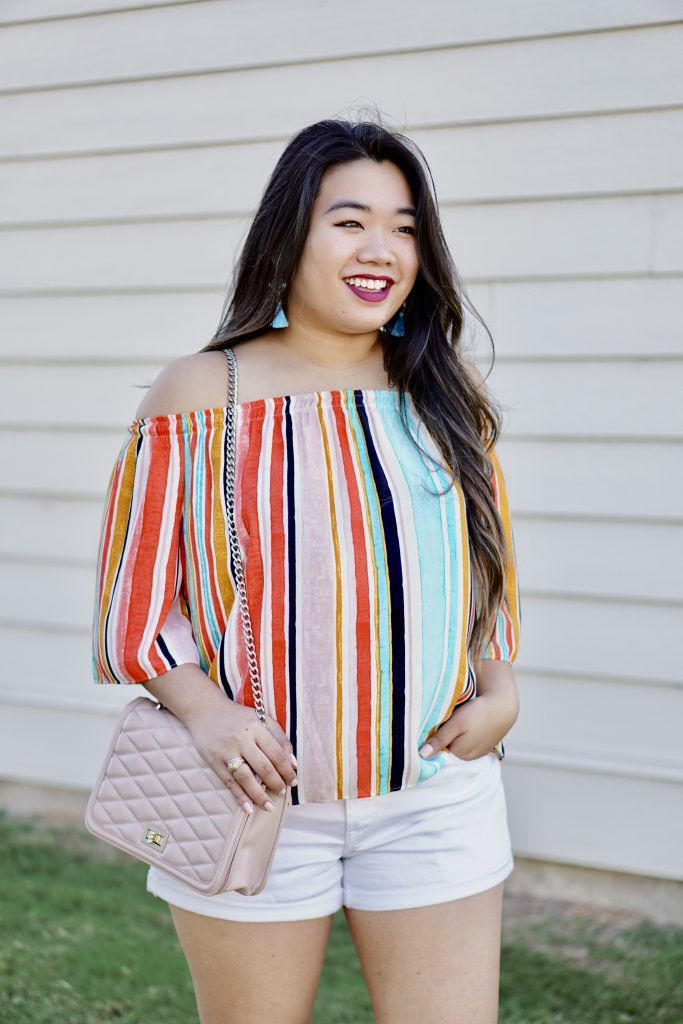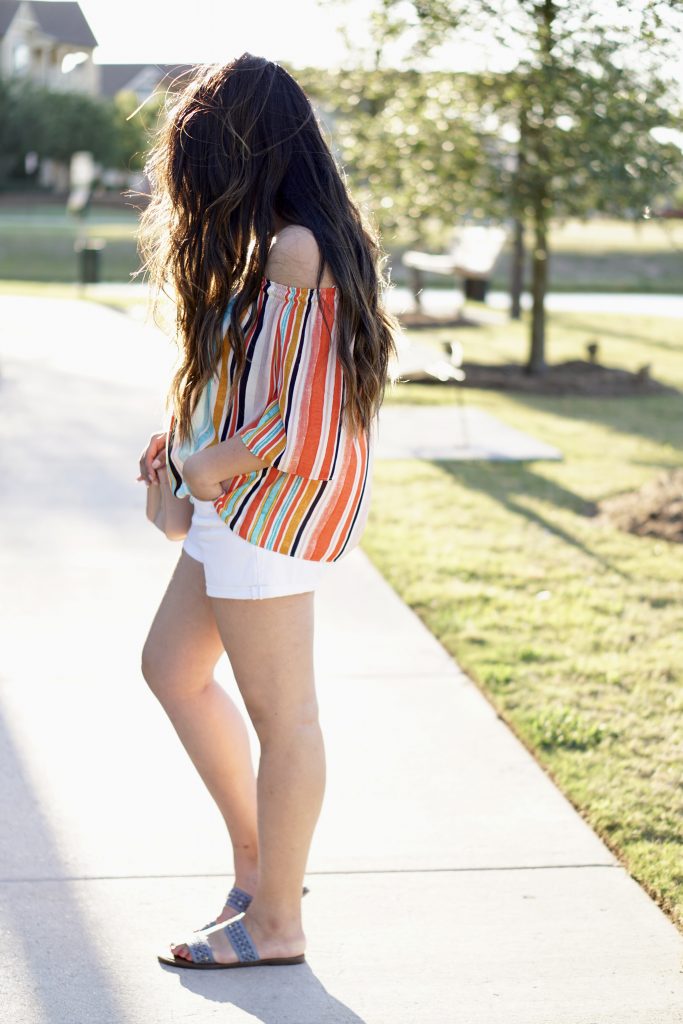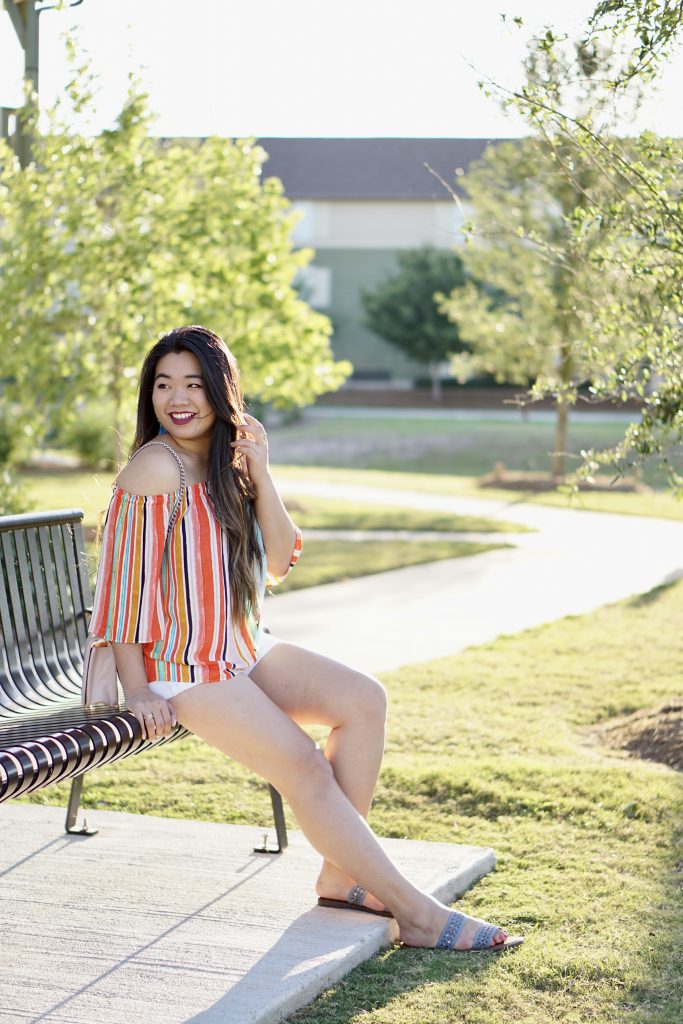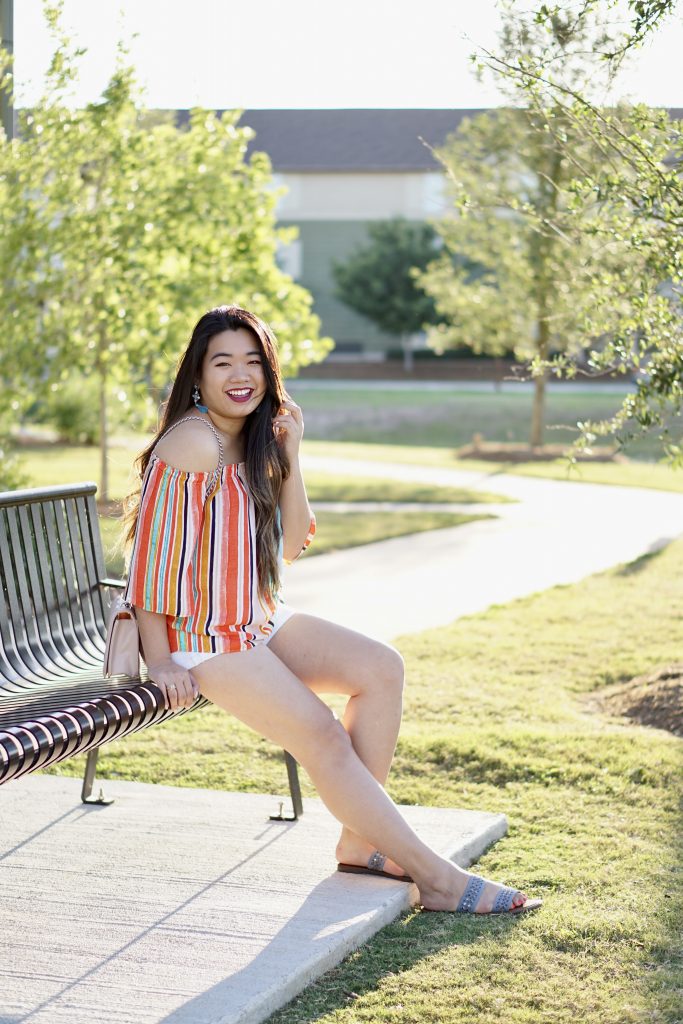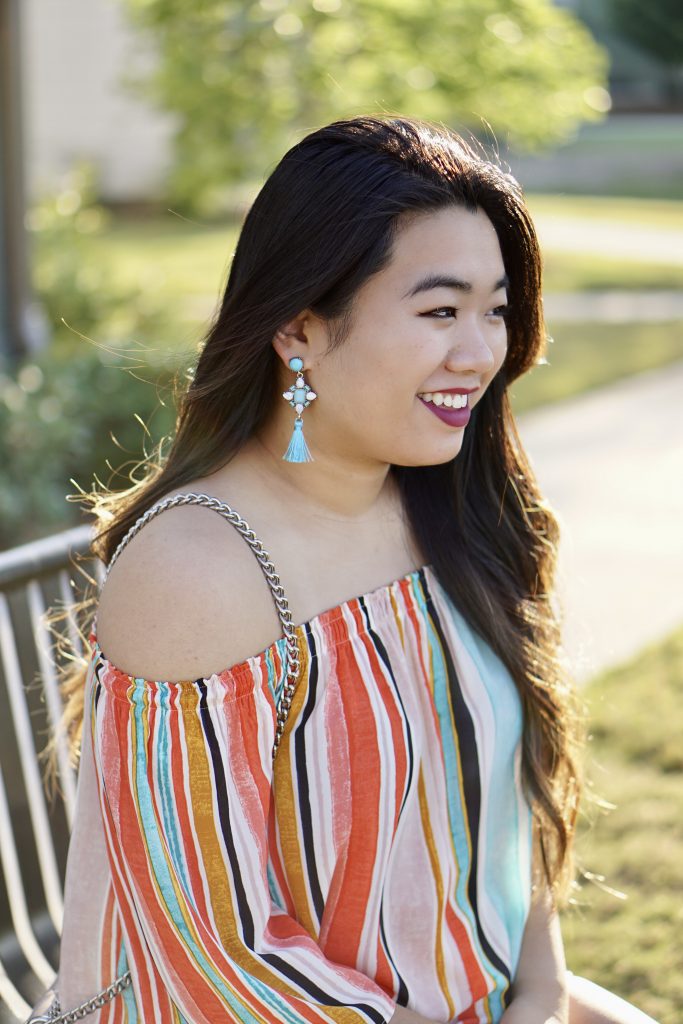 For anyone else who struggles with the issue of wanting to try products that you're almost sure will work for you before even purchasing them, the new app Product Peel is an absolute lifesaver. I've spent the past week "peeling" products on the app- it's super easy! The app makes it super simple for you to navigate to find honest product reviews and also to post your own reviews about products you've tried- beauty products, fashion, fitness, you name it. It's basically like one big directory where you can find a TON of honest product reviews- plus it's absolutely free!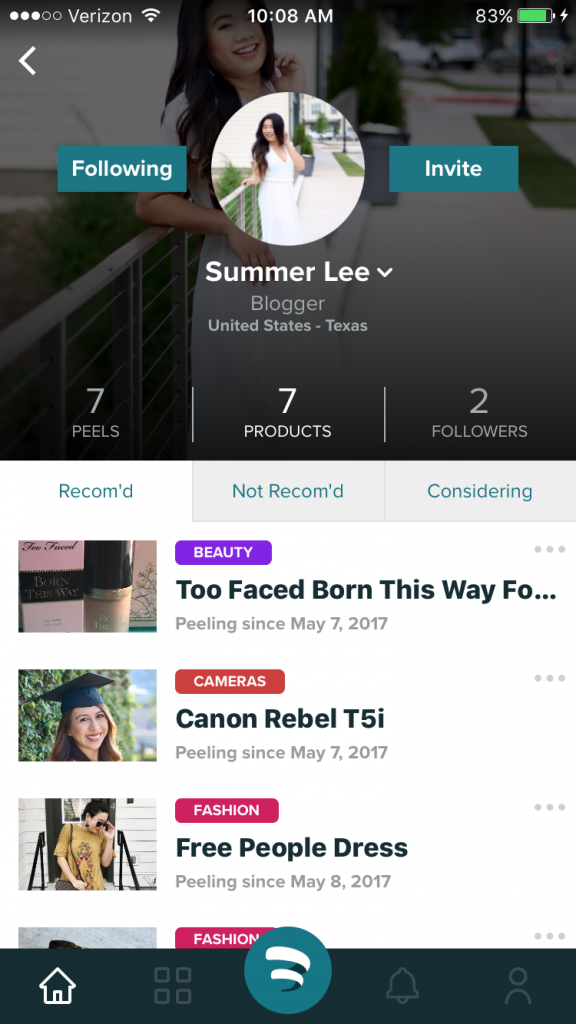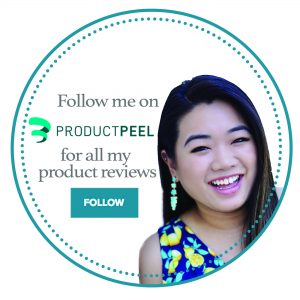 PLUS…. right now Product Peel is running this amaze giveaway where 4 winners can win $100 gift cards to the retailer of their choice- crazy, right?! It's super easy to enter- all you have to do is go to this link!
Now for this outfit- y'all. Every single piece I'm wearing in this look is UNDER $30. INSANE, I KNOW. Everyone and their mother's been obsessed with OTS tops this season, & Lord knows I don't need anymore, but when I saw this one I couldn't not have it for Cinco de Mayo! I'm loving the print, plus it's oh-so-breezy. These types of outfits are my fave- super low maintenance, but super cute at the same time.
As y'all are reading this right now, I'm currently moving back home to Dallas, & my first semester of senior year is officially done with! Get ready for some super fun posts coming, now that I have a little more room to breathe this summer. As always, though- if any of you have post requests, please send them my way! I'm always looking for new ideas 🙂
This post is in collaboration with Product Peel. All opinions are completely my own.
Shop this look!