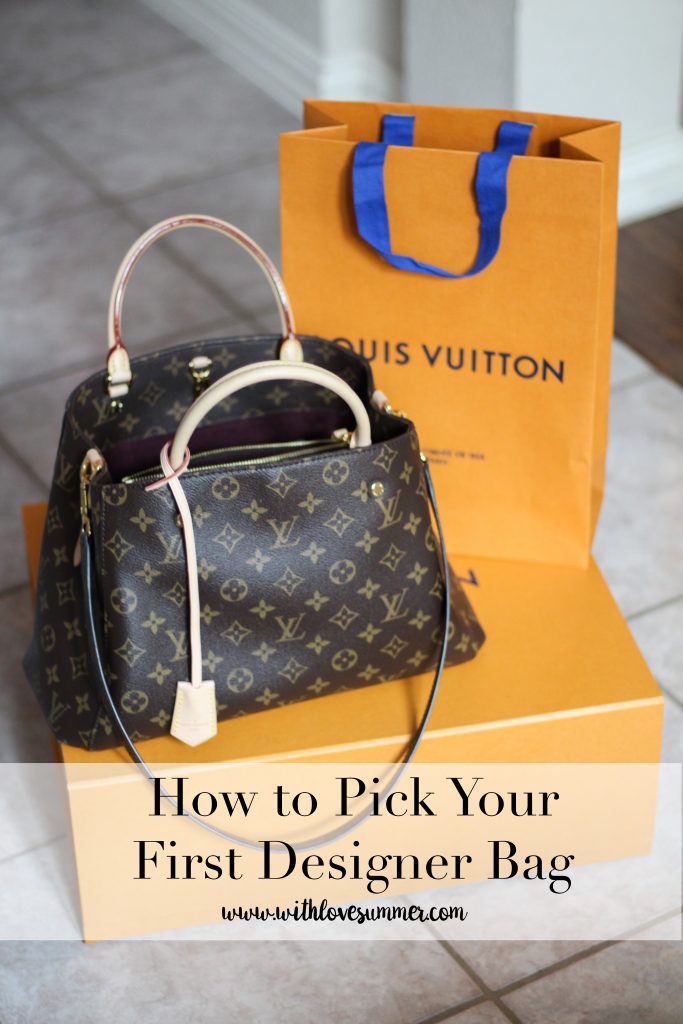 As most of you know, I recently purchased the newest addition to my (small, but hopefully growing) designer bag collection- the Louis Vuitton Montaigne MM. In the glamorous world of blogging, it seems like everyone and their mothers have huge collections of gorgeous designer bags, but the truth is not everyone does! And the fact of the matter is that when you finally do save up for that designer bag, it's hard to pick just one! So today I'll be sharing with y'all a few tips on how to choose your first designer bag. 🙂
So when I purchased my first designer bag, I knew that the main thing I wanted was for it to be versatile. I didn't want a bag that I could only take out on special occasions- I wanted to be able to wear it with any outfit. Not only that, I also wanted a bag that I didn't have to constantly hold in my hands 24/7- something I could either wear cross-body style, or just swing it over my shoulder. Hence, the LV Neverfull!
This leads us into step one: determine what you need in your bag. Are you more minimalistic? Maybe go for a simple crossbody that you allows you to go hands-free. If you're a mom or you're wanting to travel with your bag, go for a traditional tote. You also have to think about certain functionality features. For example, when I was picking out my bag, I knew for sure I wanted to have a slot to keep my phone in that allowed me to have easy access. It's easy to get caught in the aesthetics of a designer bag, but when you're making a decision on which bag to invest in, it's crucial to check all your boxes of what you want in your bag to make it catered towards your lifestyle and your needs.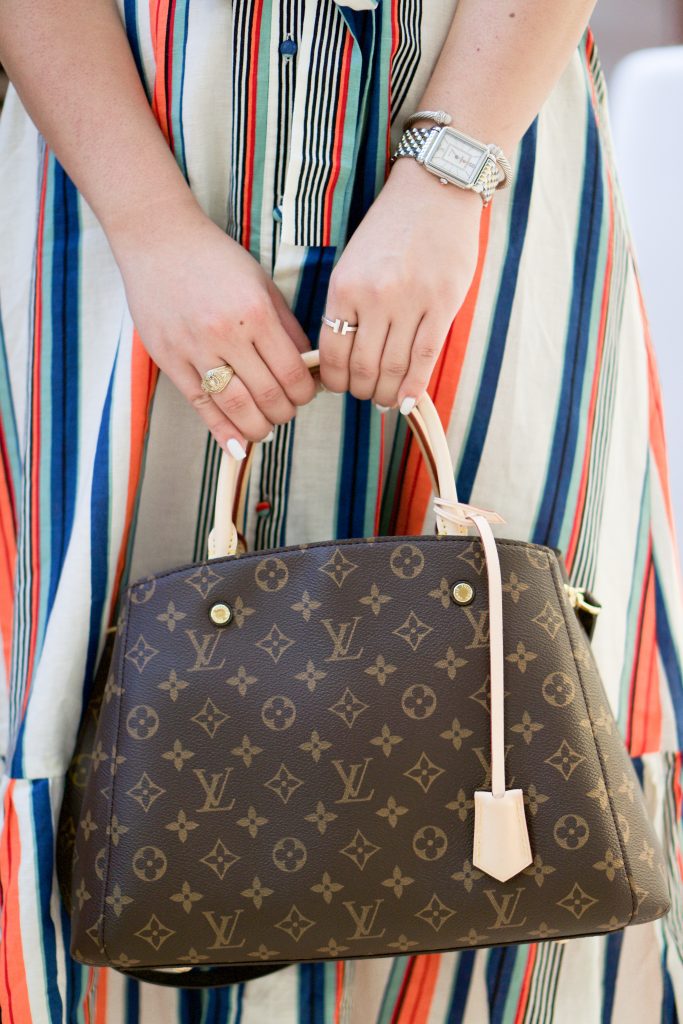 Another major tip I have for y'all is to avoid trendy bags. Does anyone else remember when Louis Vuitton had the multicolored monogram? They were all the rage for a few years, and now it's a strict no-no. Chances are, if you're reading this post you're probably like me, someone who can't necessarily afford every bag we set our eyes on, as much as we'd like to (lol.) If you're looking to invest in a luxury handbag you'll be able to carry for years, your best bet is to go for something classic, that won't be seen as tacky in a few years. I follow this rule not only with handbags, but with nicer clothing pieces and shoes too.
One thing that I really struggle with when setting my eyes on a new handbag is which designer to pick. There are so many differences between designers- not only in aesthetic, but also in how the bag is made (stitching, hardware, leather, etc.) When you're spending thousands of dollars on a bag, it's important to make sure you don't compromise on anything you wanted. If y'all followed along on my Insta stories, you'd know that I was debating between quite a few different designer bags before I went with the Montaigne. As annoying as it can get, it's important to find a bag that fits most if not all your requirements.
This one seems like an obvious one, but try to picture yourself wearing the bag in different ways and for different occasions. It can be so tempting to pick a bright red bag just because it's absolutely stunning in the store, but once you get home it might be a different story when you realize you can only wear it with 10% of your looks.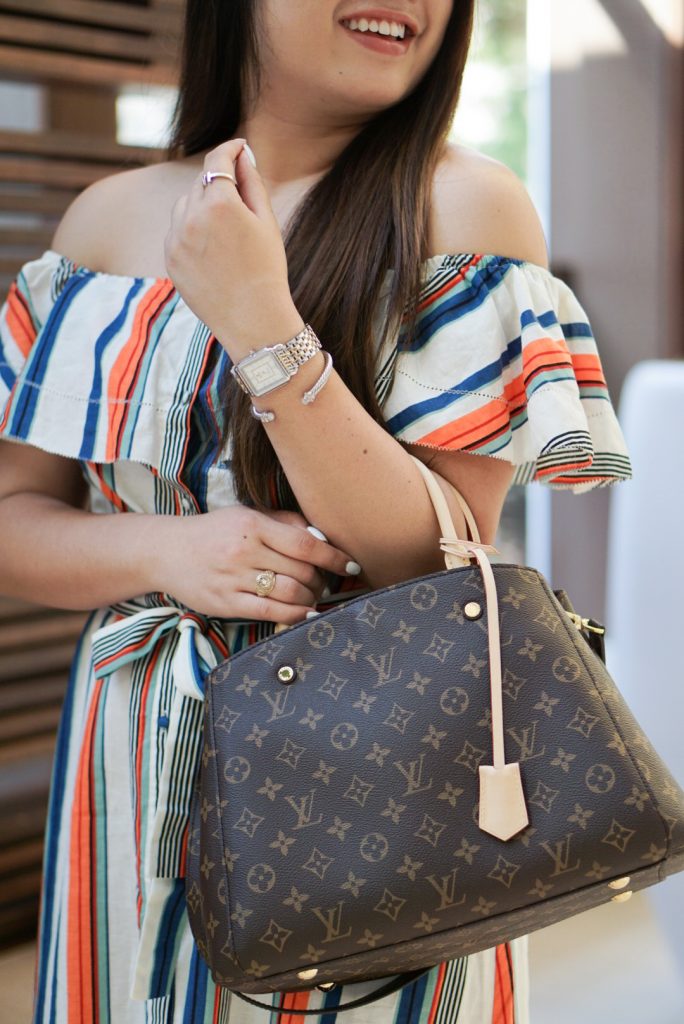 Last but not least, don't be afraid to go see the bag in person before making your decision! I know a ton of people (myself included) are intimidated by visiting the store if they're not 100% positive they'll be walking out with a purchase. It might be an embarrassing few moments when you have to say "thanks I'll think about it," but it's so much better than regretting your purchase or realizing you should have gone with a different option once you get home.
And that's all I have for y'all! I hope this was helpful 🙂 I'm definitely nowhere close to being an expert, but I hope I was able to give y'all insight from someone who isn't able to have every single designer piece in her closet!