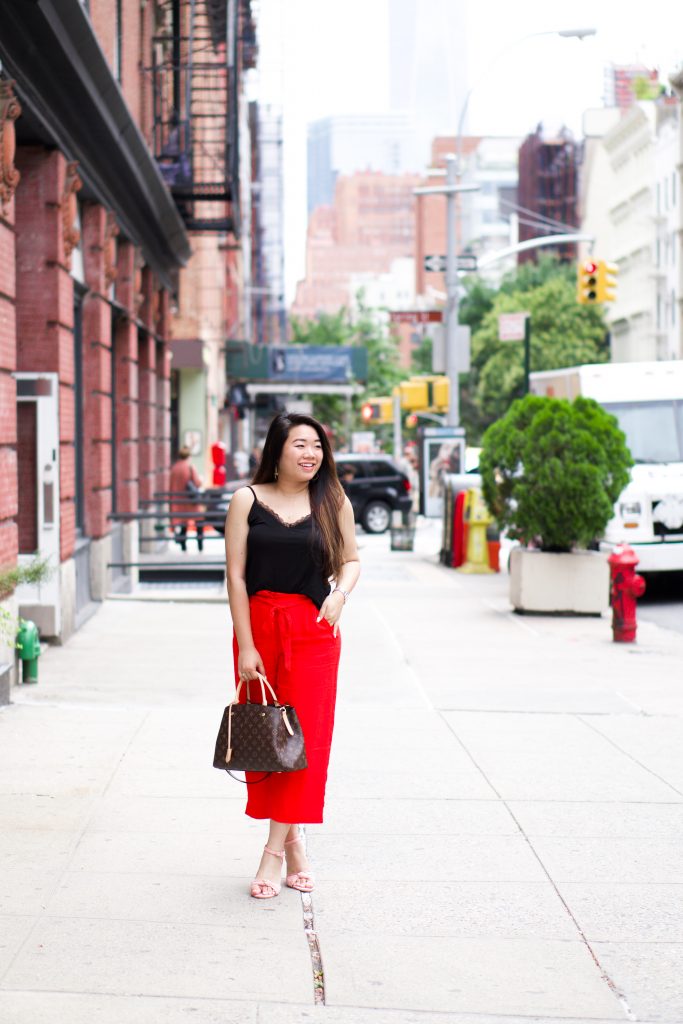 Hey chickees! Hope your Friday is off to a fun start! 🙂 I am so ready for the weekend y'all- one more week until my official summer break begins! I have one week before the end of my internship and when I have to go back to school. Hopefully I'll get to do some relaxing here and there, but for the most part I'm so pumped to get a head start on some blog items. More on that another day! Today I'm sharing how to style trousers – this is a question that I see a lot of people curious about, just because trousers or wide leg pants can be hard to pull off on an everyday basis. So hopefully some of y'all will find this helpful.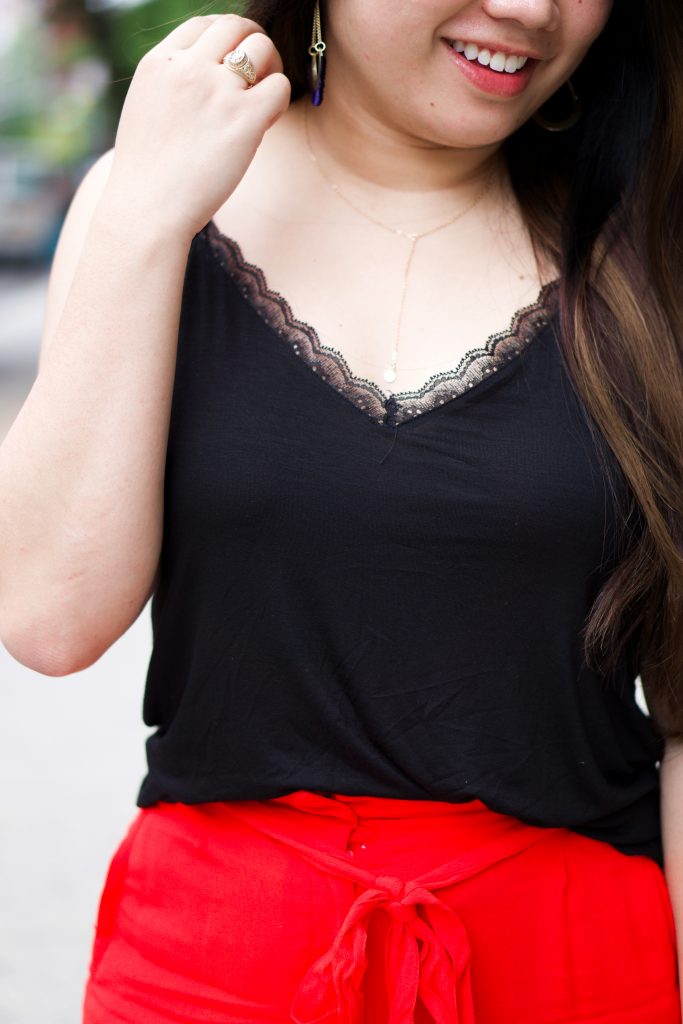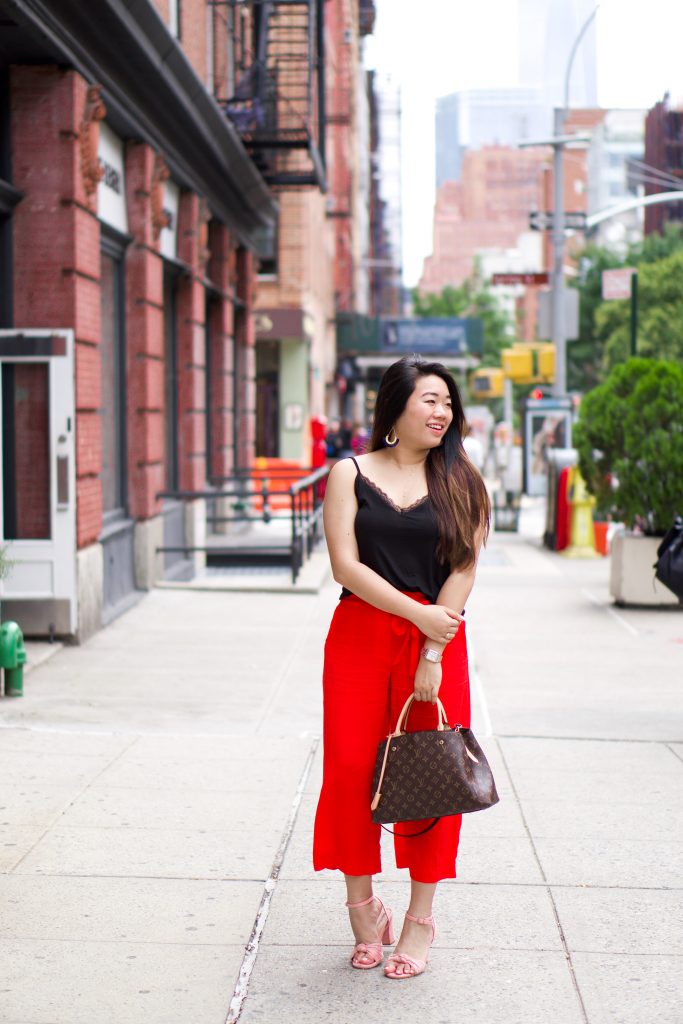 For those of us who weren't blessed with an extremely fast metabolism and aren't 6 ft tall & 100 pounds, styling trousers can be kind of tricky. The nature of wide leg pants can make your legs seem much stubbier and shorter than they actually are. So if you want to avoid the short-leg effect, the key is to find a high waisted pair of trousers, that hit at a good length. If you find a pair that hits right below the knee, they may make your legs look much shorter when compared to a pair that hits at a midi length. I've found the shin length pants to be the ideal length for my body type.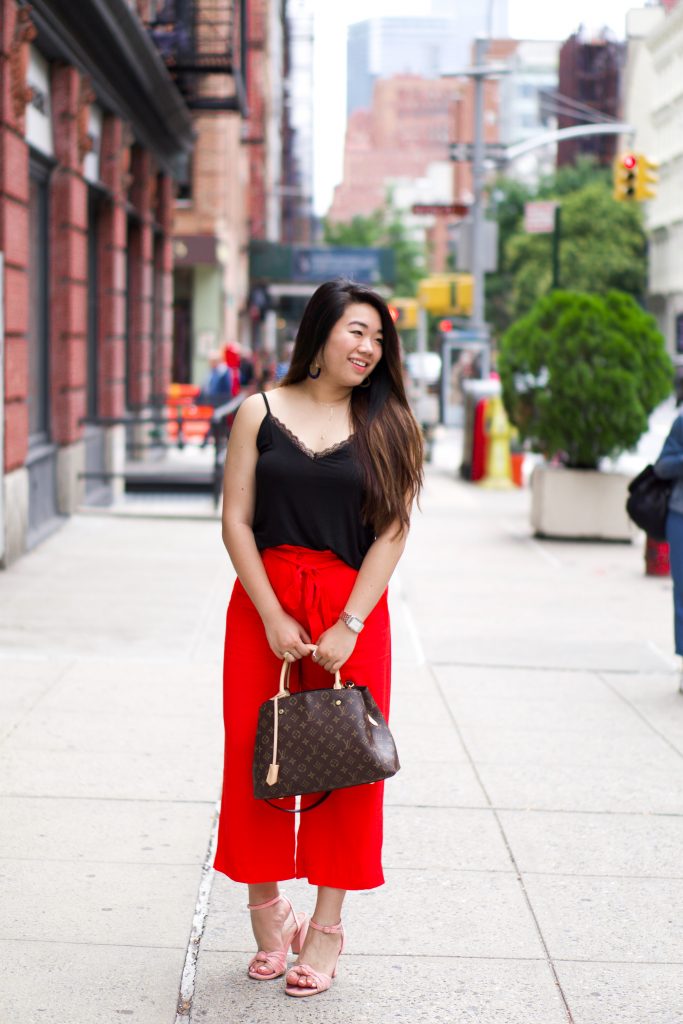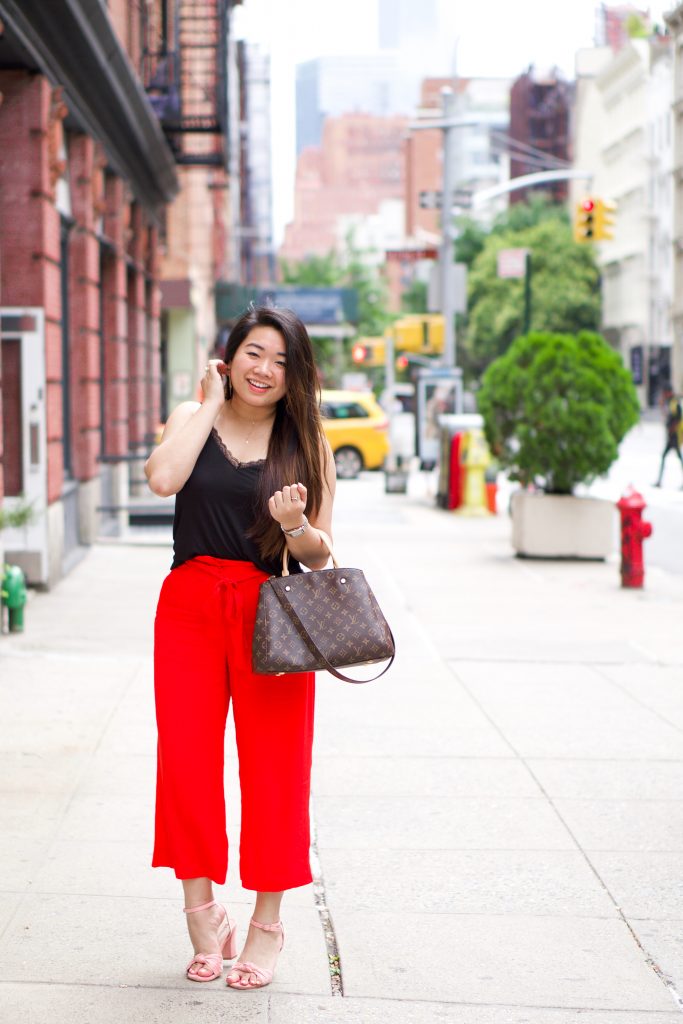 Since trousers tend to be more wide-legged, if they're styled wrong it can make your look baggy and slouchy. I always pair my trousers with a top that's fitting- but by fitting I definitely don't mean tight! I bought this $3 cami at H&M, and bought it with the sole purpose of wearing it with these pants- and it's been wonderful! I always love pairing lace tanks with trousers- it makes the look a little more casual, but keeps it extremely comfortable while still being put together.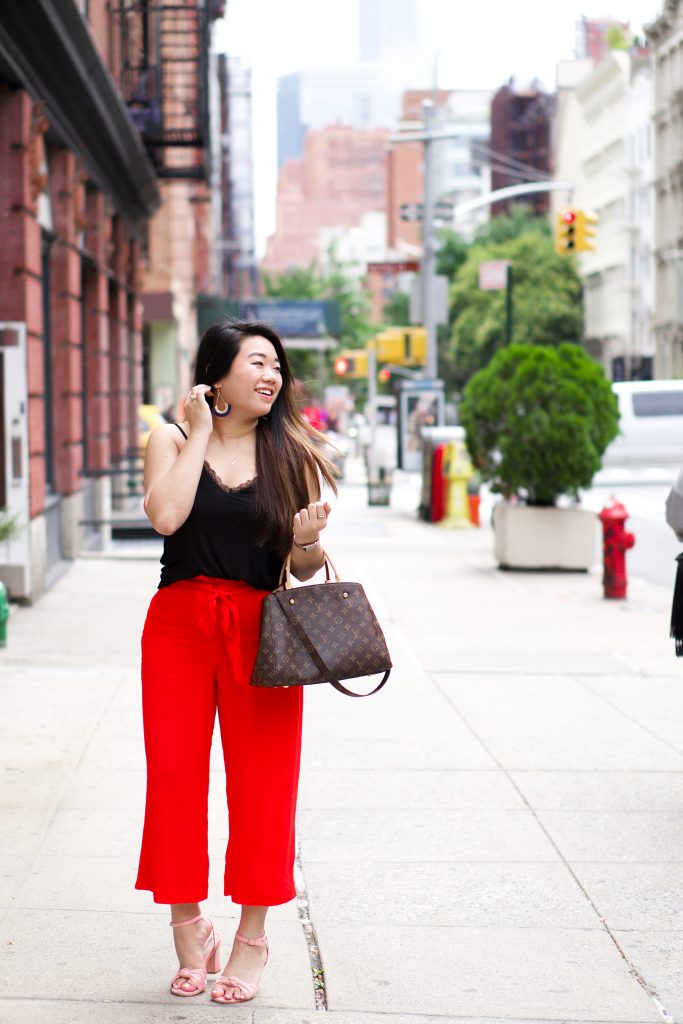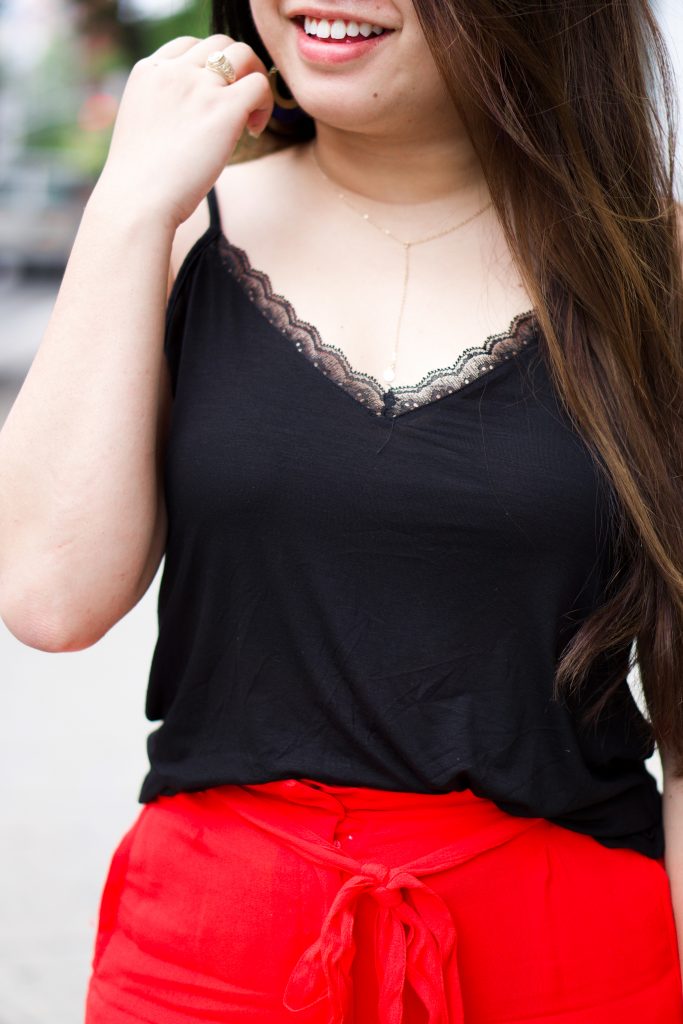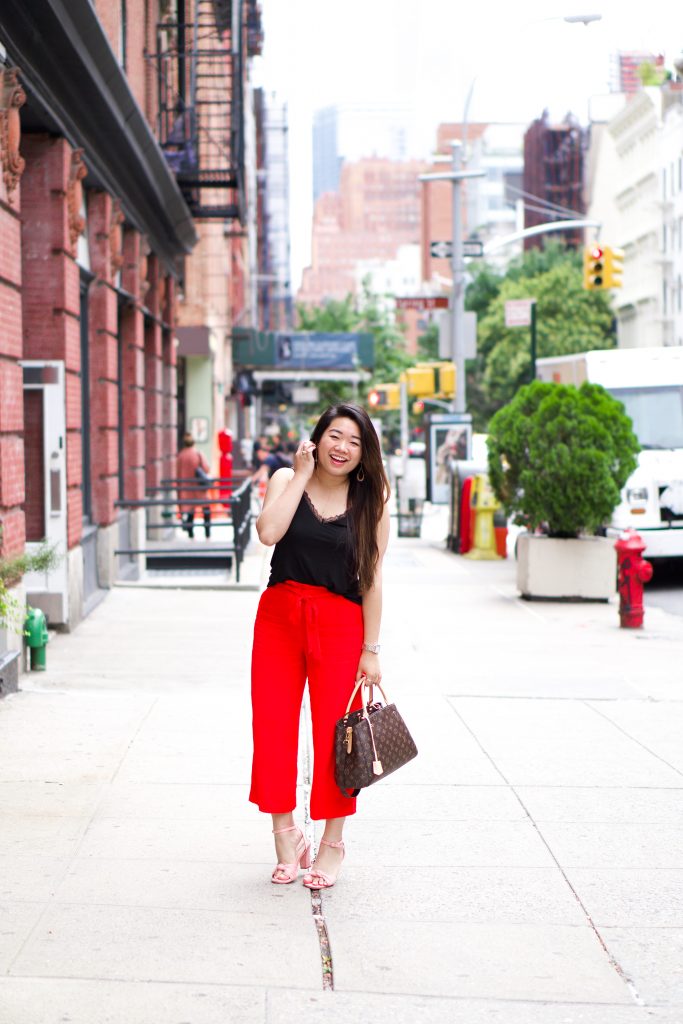 I topped off the look with my new favorite kitten heels- that I found on a major deal at Nordstrom Rack. I'm usually not a pink + red combo kind of girl, but I'm loving how these two colors work together! SO fun for the summer and looks so chic. Happy Friday girls! Hope you all have a wonderful weekend. 🙂 See you Monday!