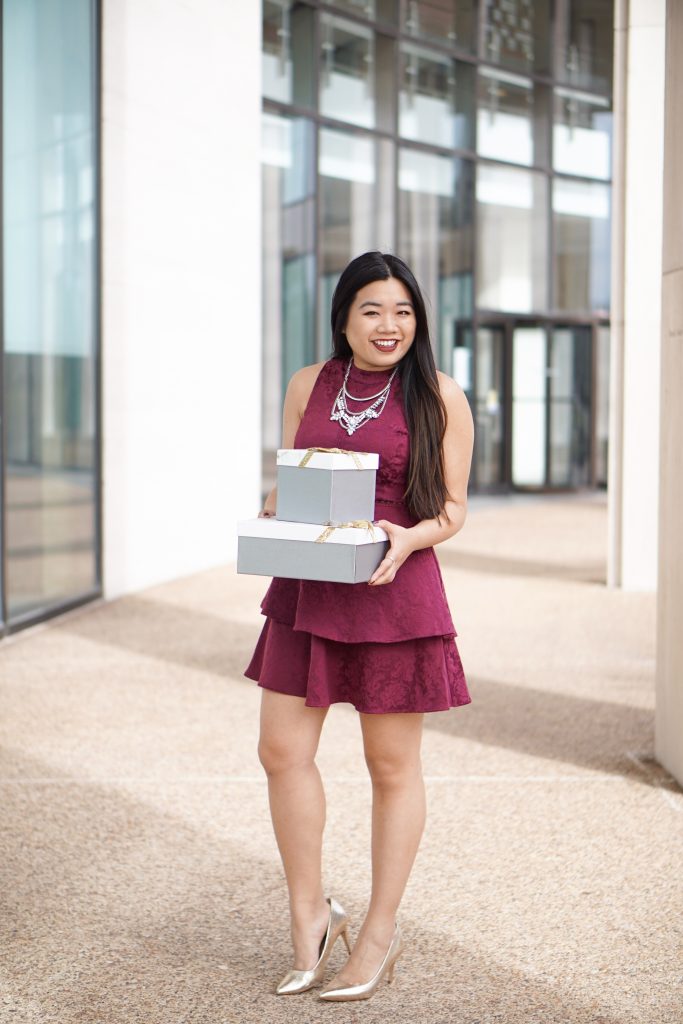 Thank you so much to Marley Lilly and GigiMey Jewelry for sponsoring the gifts in this post!
Yes, you read it right- giveawayS!!!!! Keep scrolling to find out how to enter…
Is anyone else in shock by the idea of Christmas being ONE WEEK away?? Eek! Real quick before we jump into the 3 perfect last minute holiday gifts & the THREE GIVEAWAYS I just want to apologize for being totally MIA for the past two weeks- this girl's officially a college graduate, YAY! This week I promise to be better, but more on all that in an upcoming post.
Now onto the fun stuff…
So I'm sure at least a few of you were naughty this year and haven't started on holiday gifts yet… so this is for y'all! Or if you were nice this year and already have your holiday shopping done, these are some awesome ideas that are good for any gift! Plus, you can definitely enter these giveaways if you just want to treat yourself! 🙂
First just a few guidelines on how this is going to go down + the why behind it… as it is the holiday season, I wanted to give back to you guys and say thank you for being a loyal reader of WLS. This year has been full of ups and downs, but looking back I've honestly learned so much in every aspect of my life and you guys are a huge part of that! I've gotten so many incredible opportunities this year that seriously wouldn't have been possible if it wasn't for people like you hanging out on this little corner of the Internet. I'll stop there for now- more sappy stuff to come in my New Year's reflection post!
Anyway, I'm so excited to be partnering with a few of my favorite brands to bring y'all these awesome gift ideas and giveaways so you can get some swag for yourself or for your loved ones! PLEASE NOTE: all of these giveaways are separate- I will picking winners for each prize, so that we can give away prizes to as many people as possible. YAY FREE STUFF!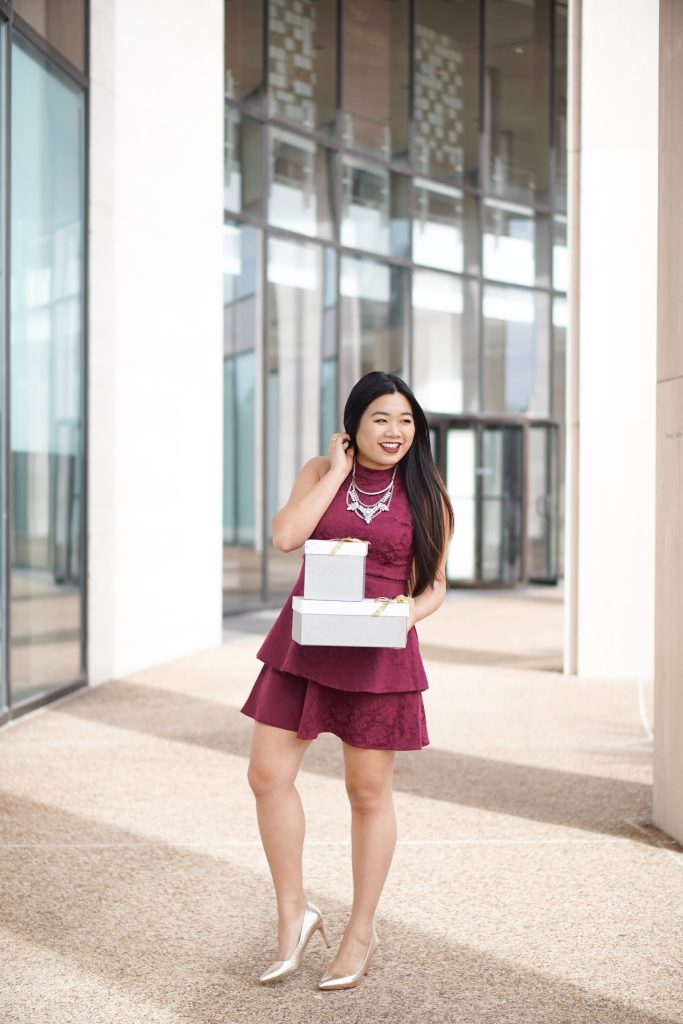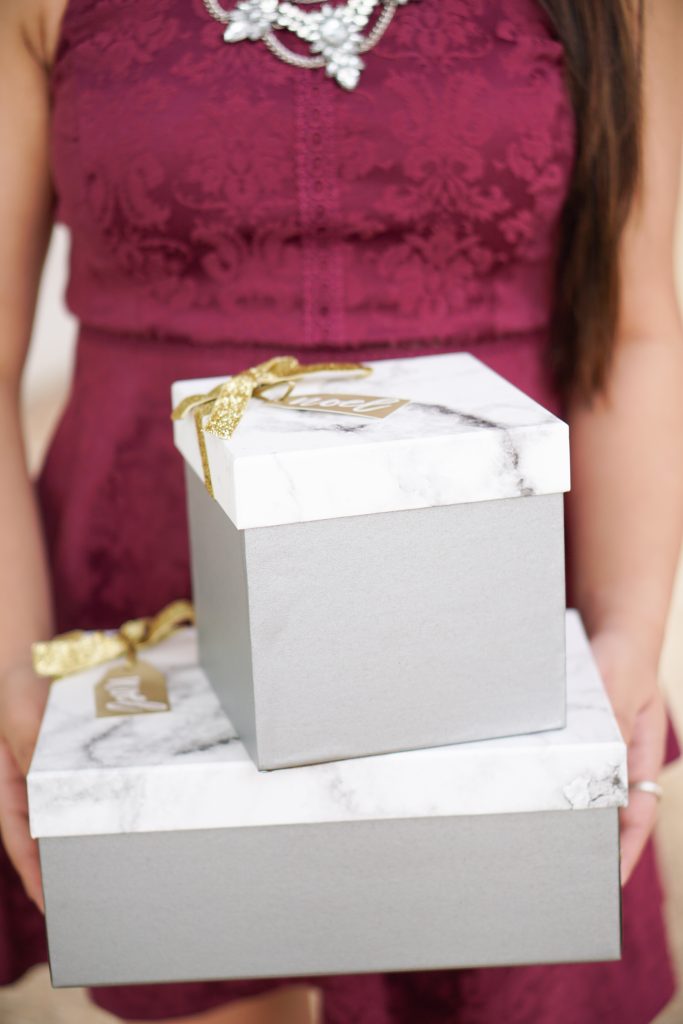 Personalized Necklace from GigiMey
One theme you'll see in this gift ideas post is personalized gifts! I love giving personalized gifts to all my friends and family because I think it makes it just a little more special when you know something was made just for you. I got this necklace for my mom from GigiMey with my brother and I's birthdays engraved. If you have a friend with some little ones, this would be an awesome gift idea! GigiMey also has a ton of options for engraving- I got this one with a "Q" on it for my dog, so it's a great idea for anyone you know who has a furry friend.
My friends over at GigiMey were kind enough to let me gift one of y'all with a personalized necklace of your choice! All you have to do is enter via the RaffleCopter below- the more entries, the better chance you have at winning!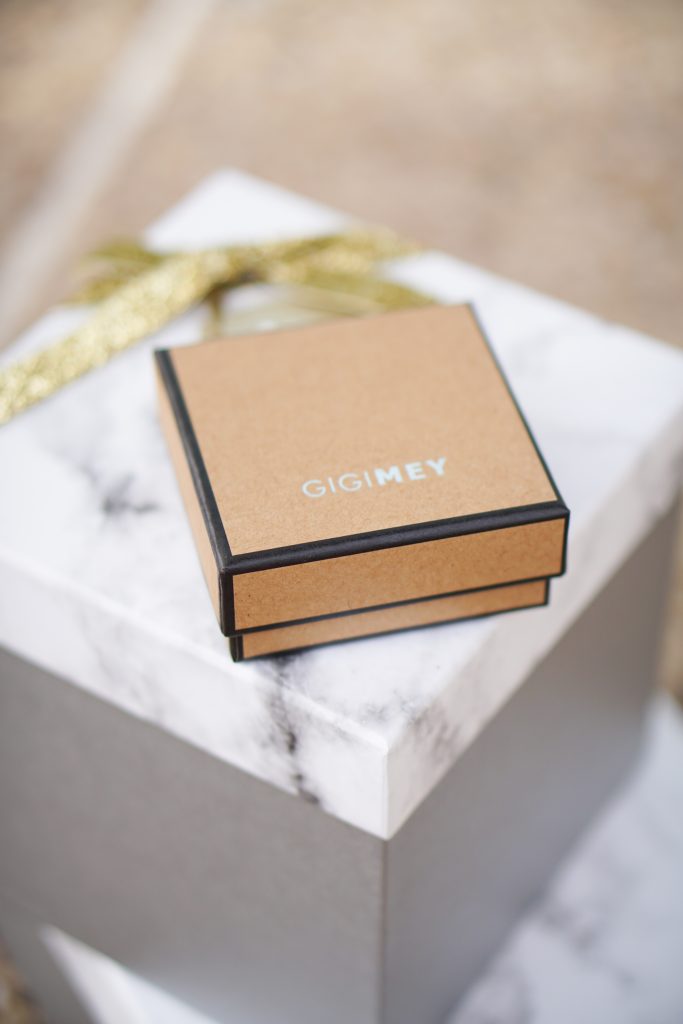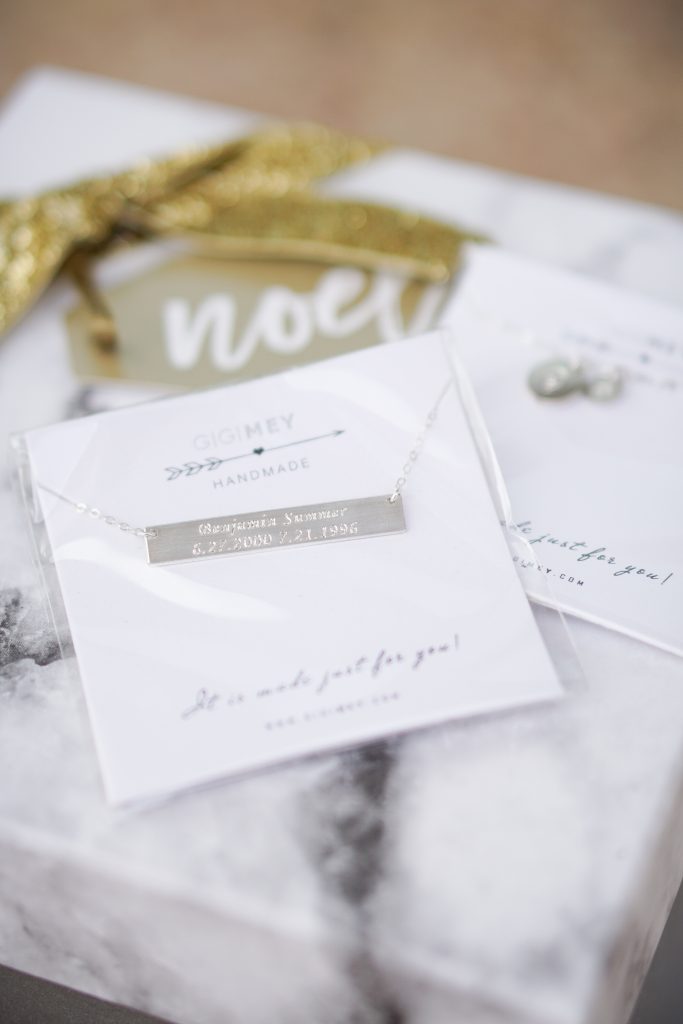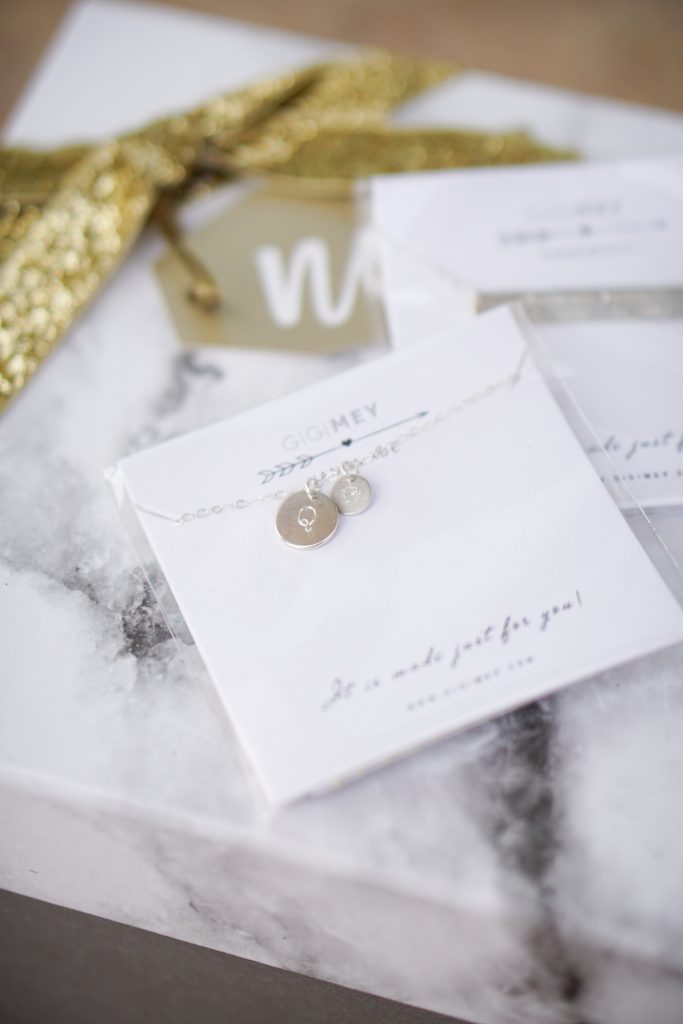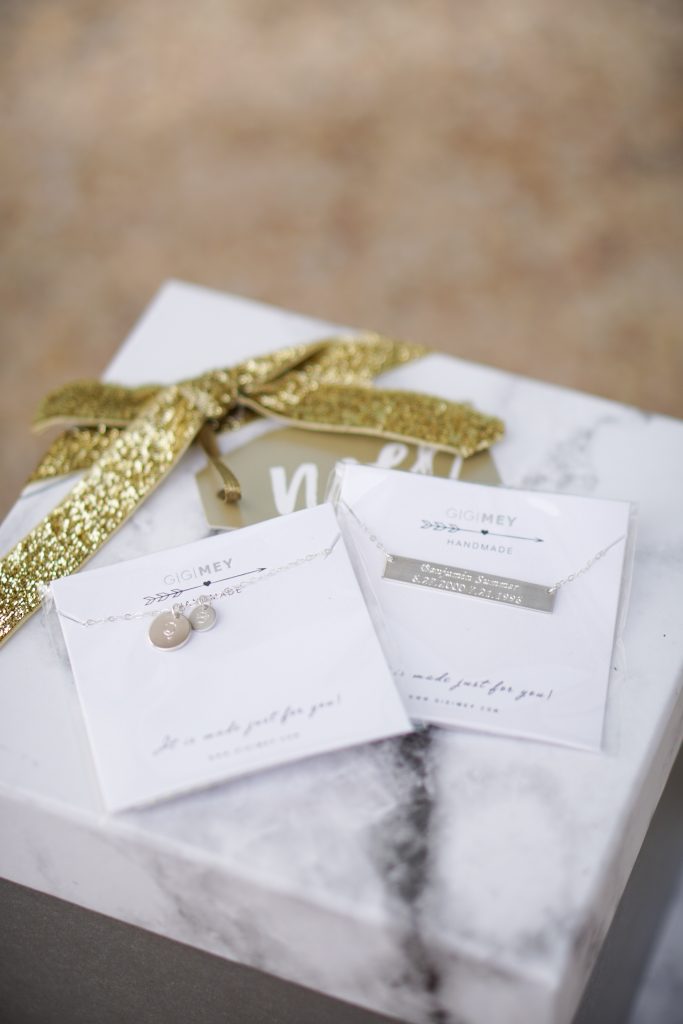 Marley Lilly Personalized Sherpa Bath Robe + Slippers
Y'all, I'm not kidding when I say this robe is the coziest thing EVER!! Honestly this gift is good for anyone on your list- guy or girl, old, or young. Who doesn't love a good bath robe, am I right? I got this exact robe for my bestie and I'm so excited for her to receive it.
SO excited to be giving away one of these bath robes and a pair of slippers to one of YOU! Just follow the directions in the widget below to enter. PS: keep an eye out on Instagram to get a few extra entries for this giveaway… 😉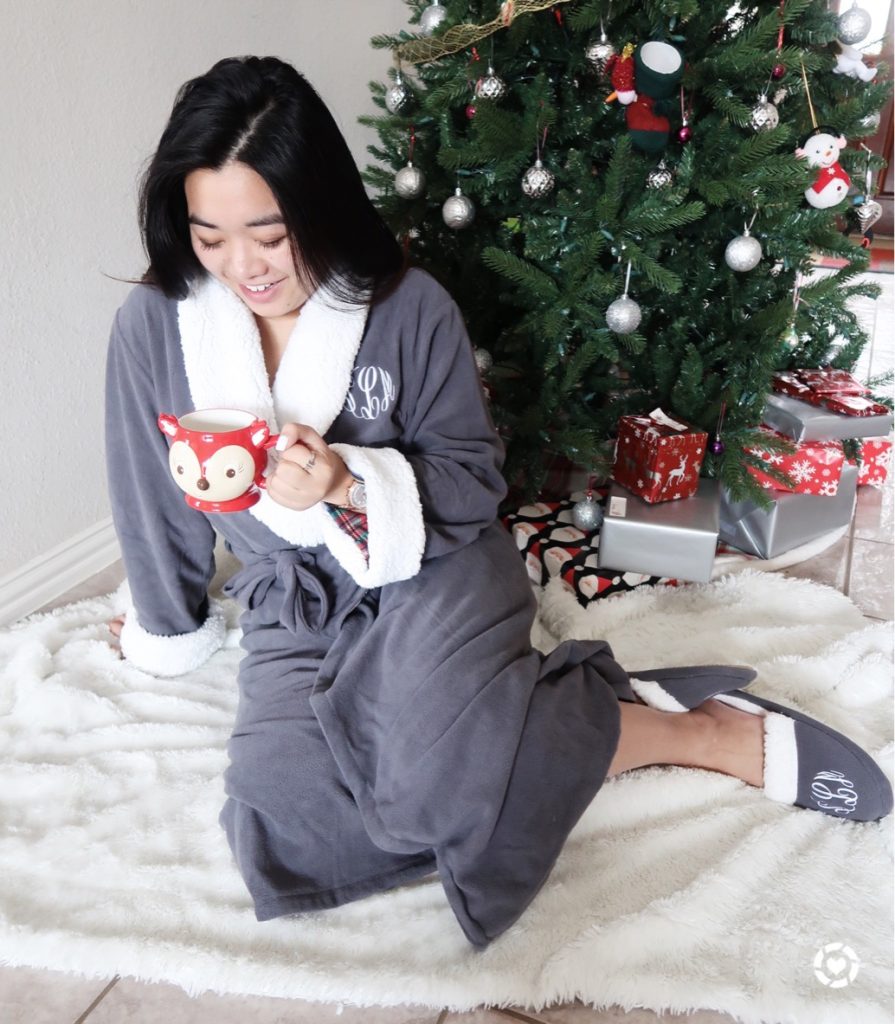 Clarisonic Skin Device
Honestly just had to throw this one in here. I received a Clarisonic a few Christmases ago and I still use it TO THIS DAY. As many of you know (since I literally talk about it all the time) I use my Clarisonic religiously. When I got the chance to work with Clarisonic earlier this year- coolest thing ever by the way- they were so nice and sent one over for me to try. But, since again, I already have one, I thought I'd give it to one of you so you'd have the chance to try it out if you weren't able to otherwise. SO all you have to do for this one is make sure you're subscribed to my email list & you're following my Instagram + Facebook. Easy peezy, right?
Okay y'all- that's it for now! Hopefully you guys enjoy the 3 giveaways- I'll be reaching out to the winner via Instagram DM so keep an eye out to see if you won! I'm going to close it THIS FRIDAY (Christmas Eve) so make sure you get all of your entries in before then. GOOD LUCK!!!!