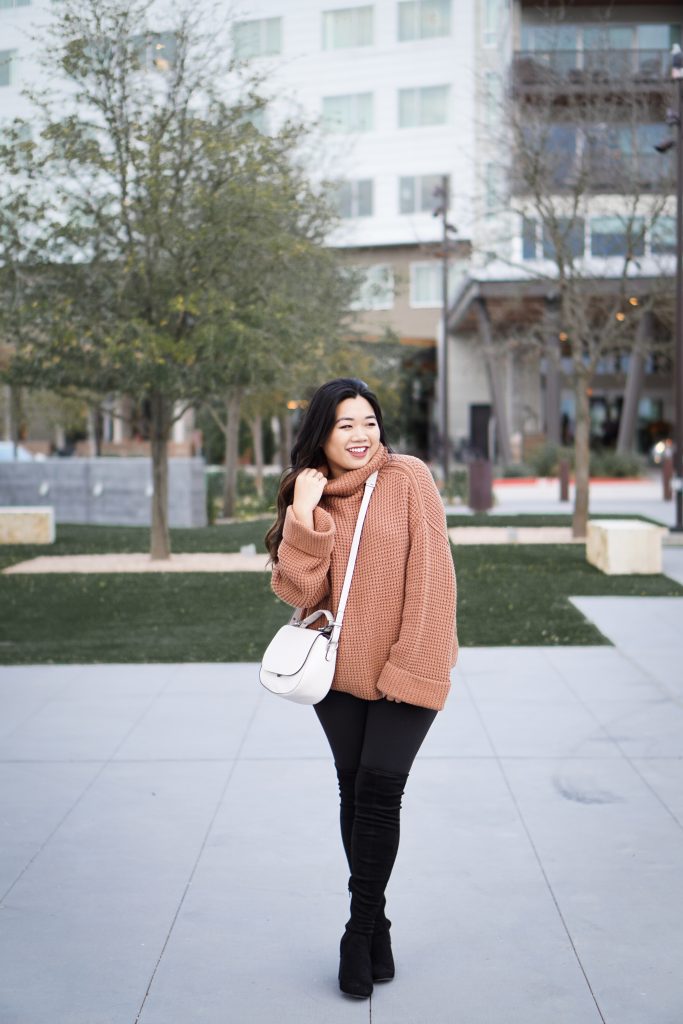 Happy Thanksgiving y'all!!! Hope you all have fun days ahead full of face-stuffing family fun. I'm in San Francisco for the holiday this year, but of course I still had to put up a post for y'all. For anyone who's still looking for a last minute Thanksgiving outfit – I got you! This look is definitely food-baby friendly, so don't you worry.
The best part is that literally almost the entire look is on sale for 40% off!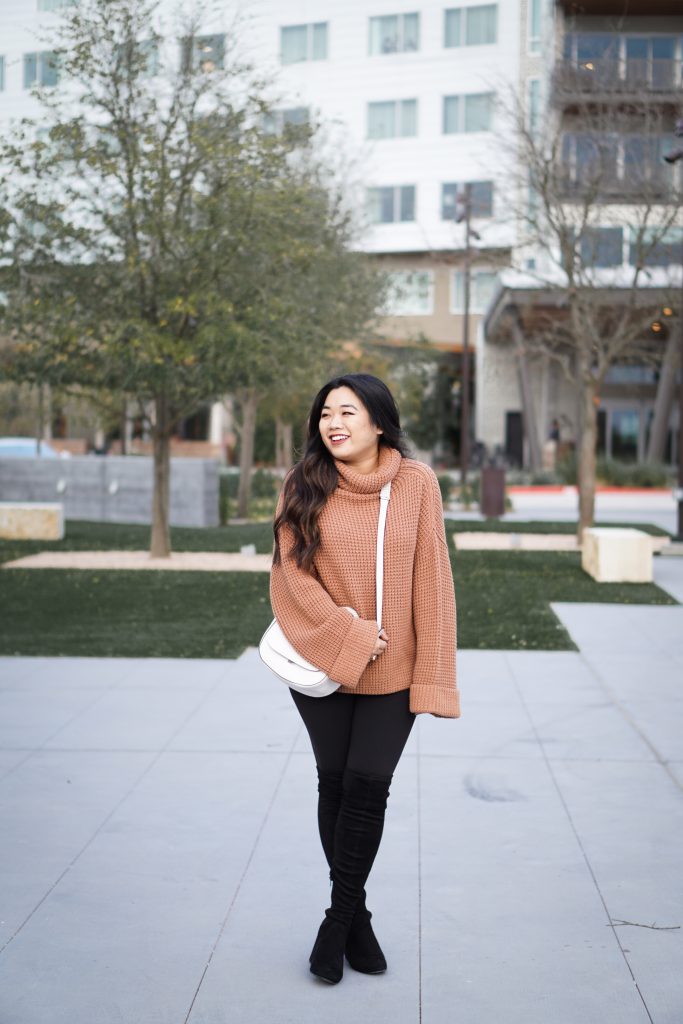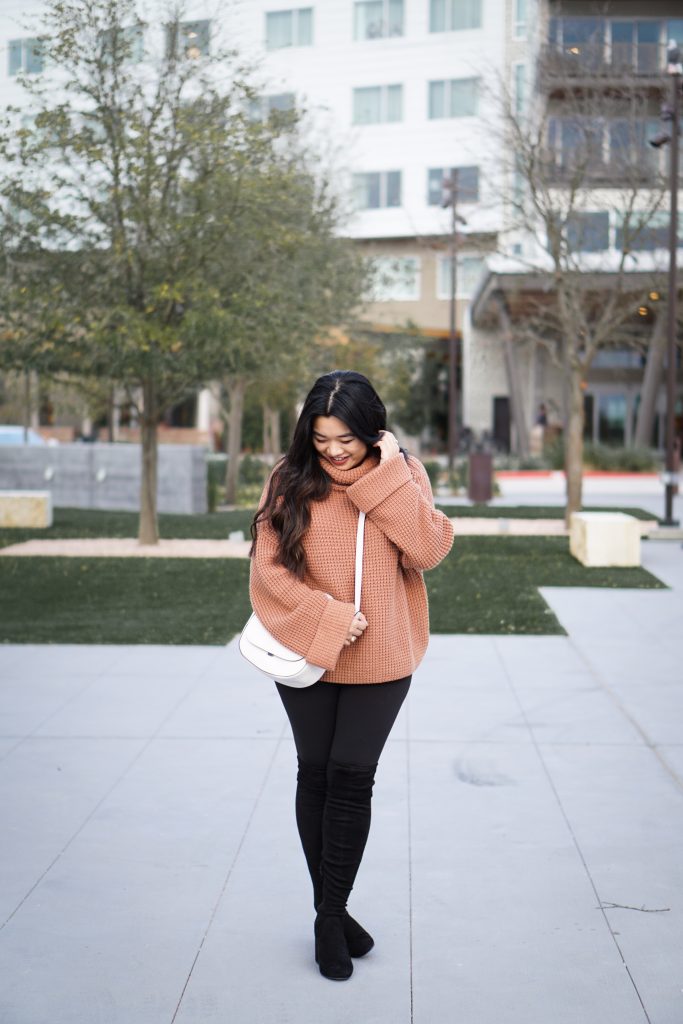 I've been wearing this sweater nonstop the past few weeks, because it's literally like a blanket. It definitely runs big though, so size down if you can. If you want it oversized, just stick with your normal size. The best part is that it's 40% off right now!! At the original price it's actually pretty steep, but with the 40% off it makes it right around $60, which is super good for Free People!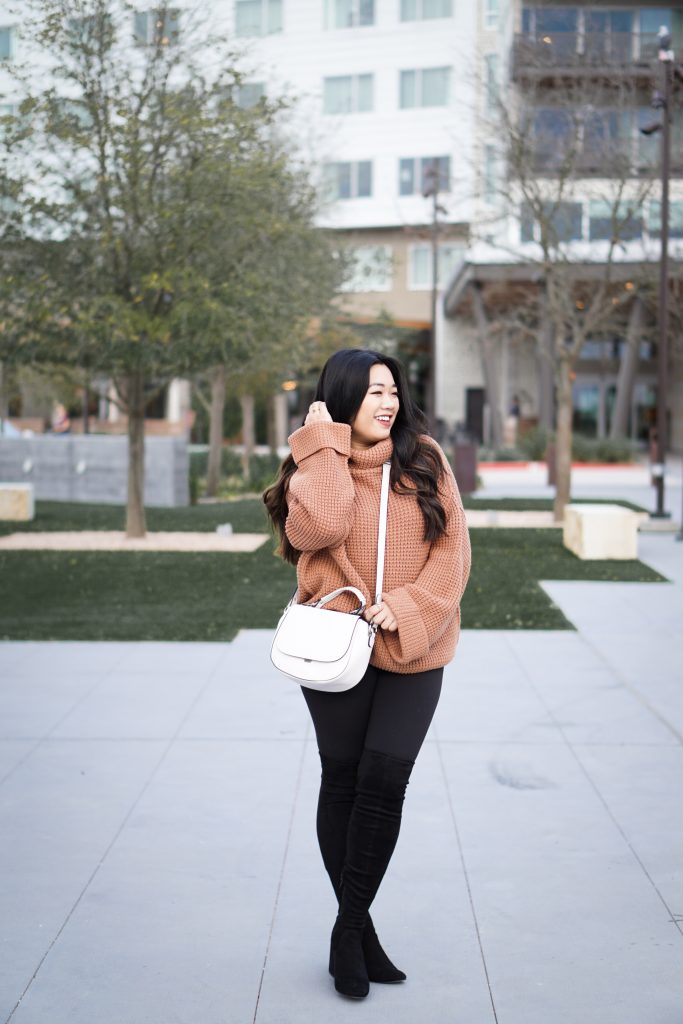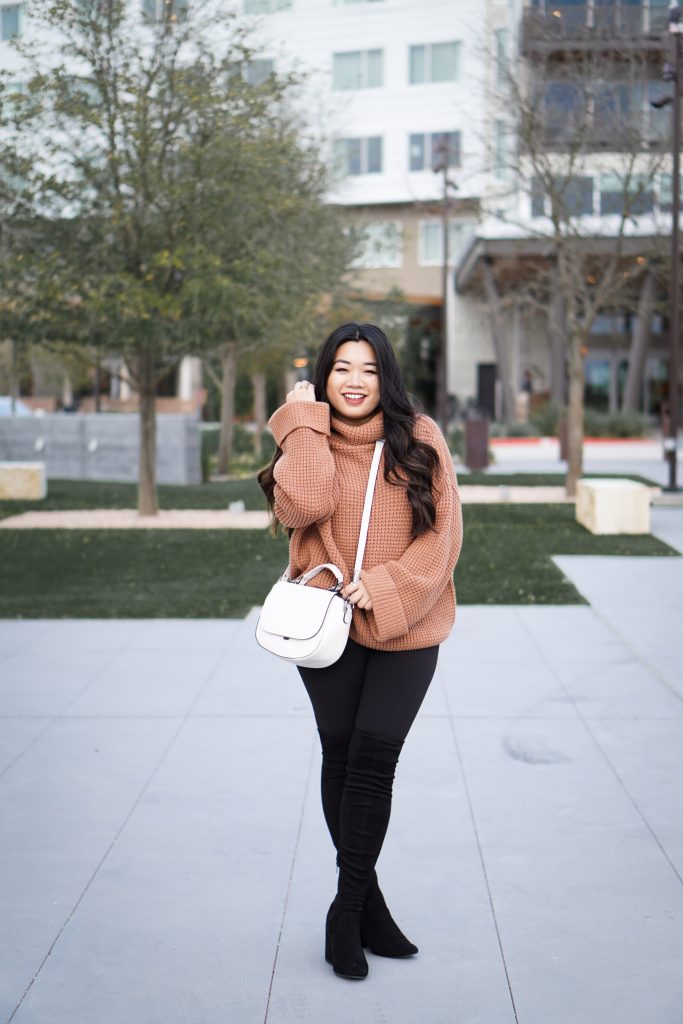 The key to staying comfortable during Thanksgiving? STRETCHY PANTS. These leggings are my faves- my friend Melody introduced me to this brand a few months ago, and I can't get enough. I used to be Lululemon ride or die (which I still love) but these leggings are just as nice for half the price. Lulu can get pretty pricey, so I love that you can get these leggings that feel just as great for only around $50.
I've been carrying this bag nonstop during our trip in SF so far, and it's been the perfect travel bag. It fits just enough without being too big- it's amazing! Plus it's under $40.
Last but not least, these boots are on sale too! OTK boots have been super trendy the past two years, so if you don't have a pair yet I definitely recommend investing. These are on sale for under $70, but you can also find them at Target for under $50!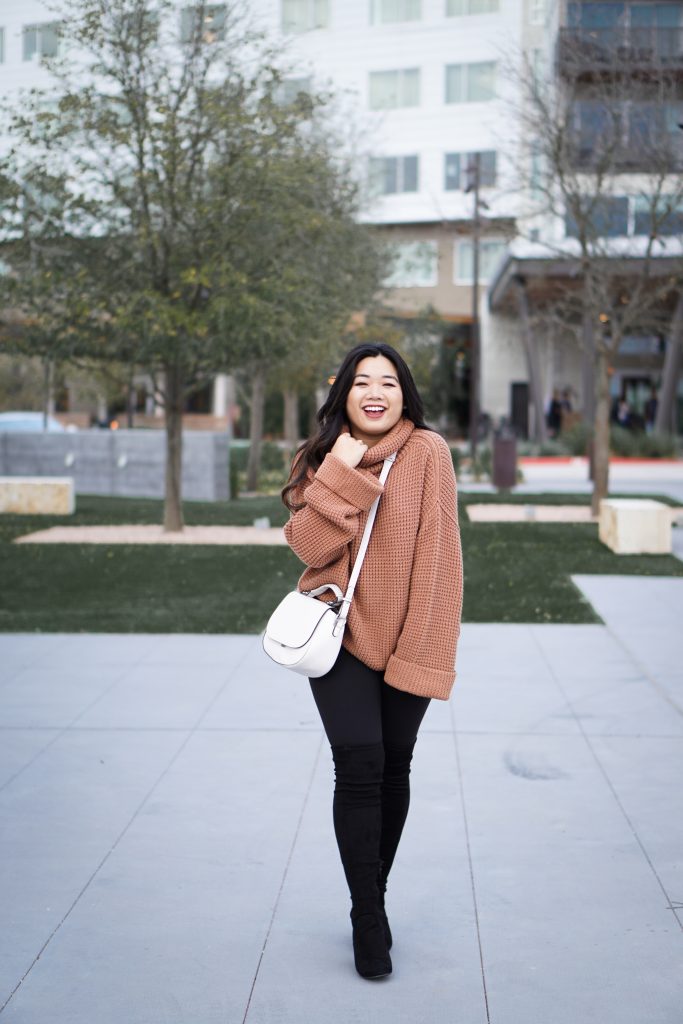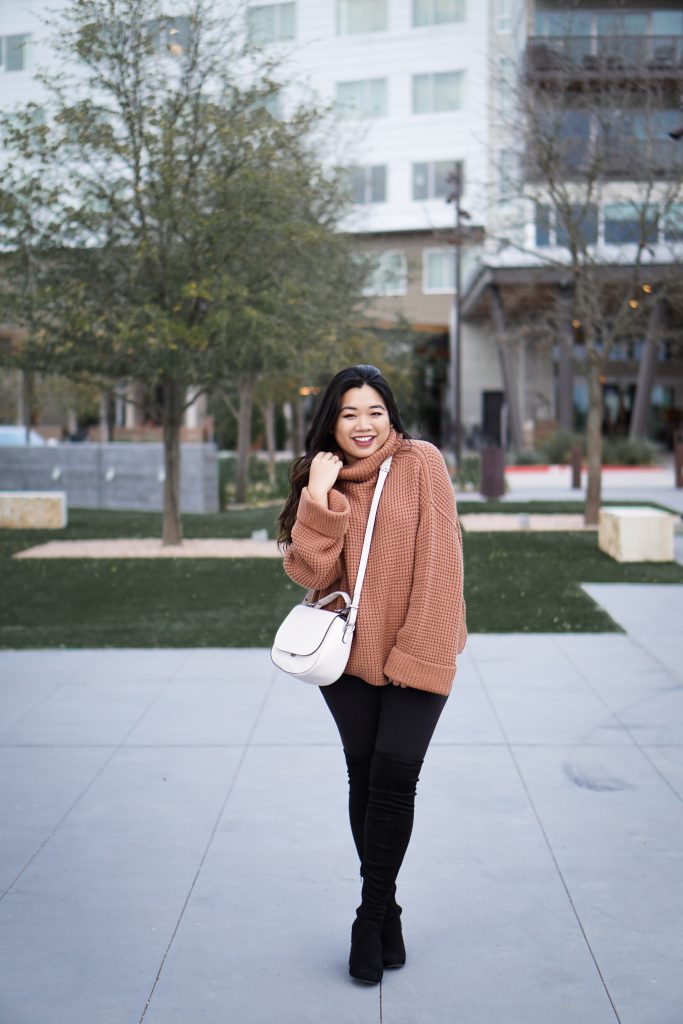 Okay friends, that's all I have for y'all today! Wishing you all a very happy Thanksgiving and a successful Black Friday. If you're still looking for sales to shop check my post all about the best ones here!