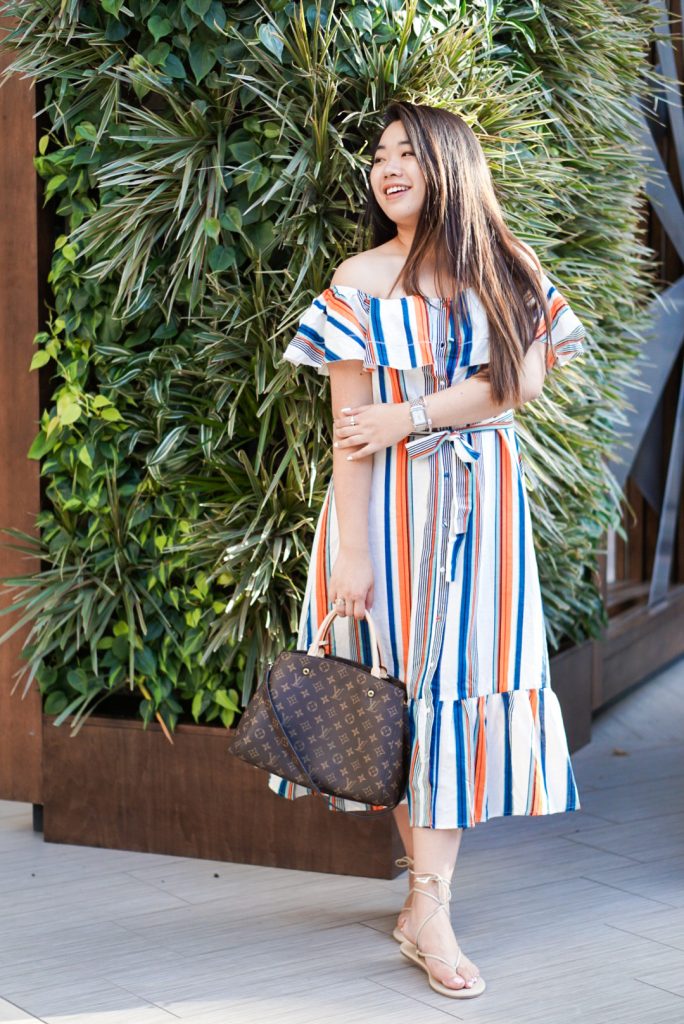 Finally, the dress that y'all have been waiting for! I shared a little snippet of this dress last week when Akash & I had our meal at the Urban South Restaurant (check out the full post on the experience here in case y'all missed it) & y'all went crazy over this dress , which also happens to be 30% off right now!! I got probably upward of 100 DMs on my Insta stories asking for a post on this look, so here it is!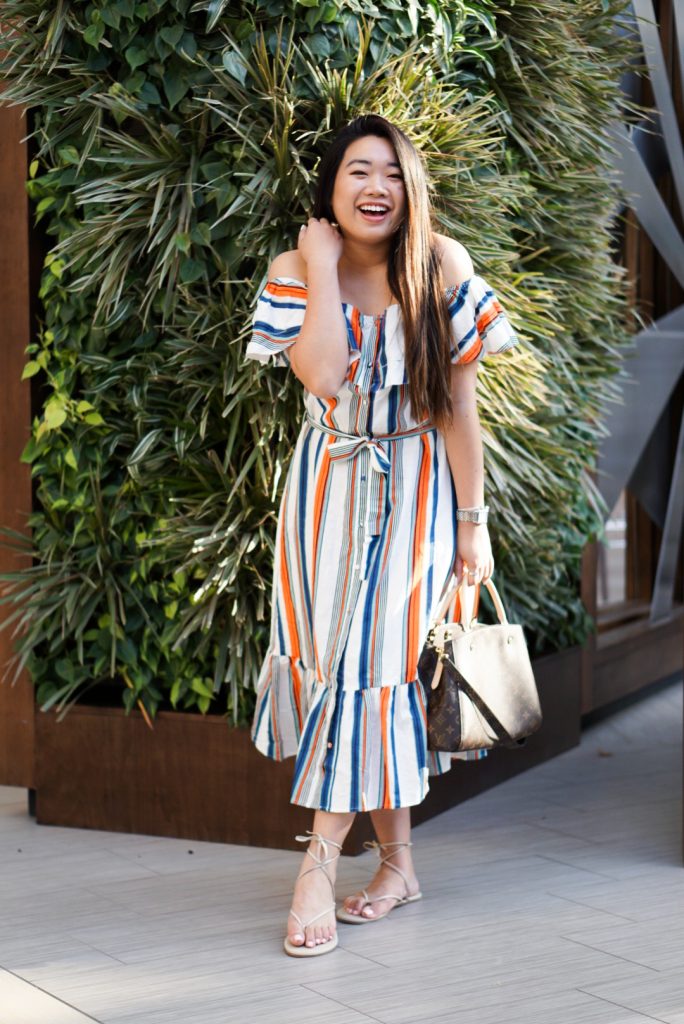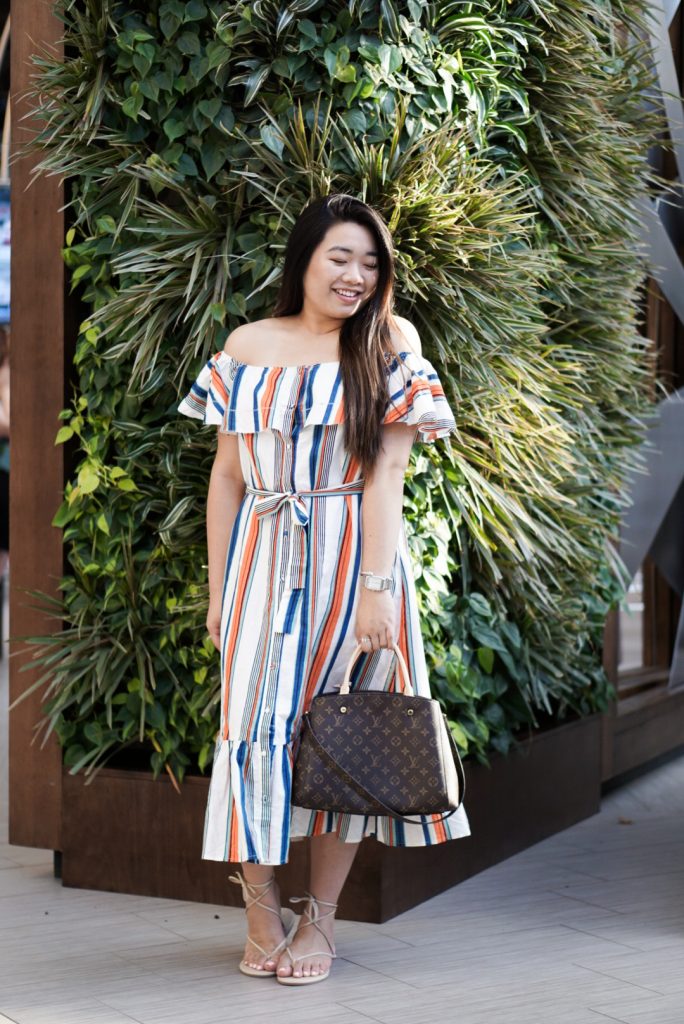 I'm seriously obsessed with this dress- something about it just makes me feel like I need to go salsa dancing or something. (I've never been so honestly I have no idea what you're supposed to wear to go salsa dancing LOL.)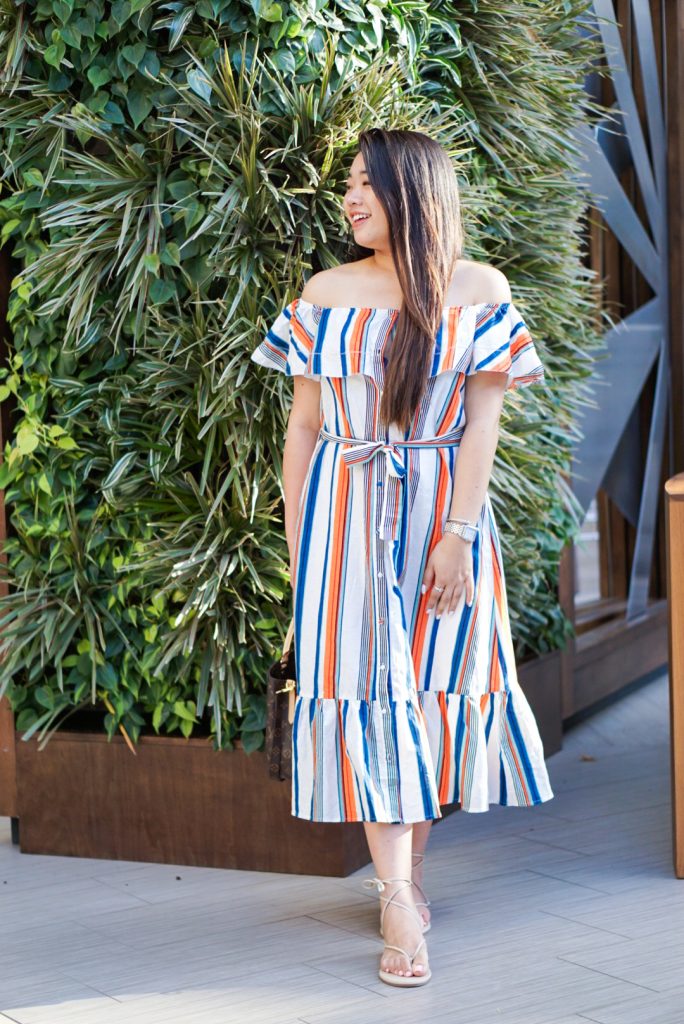 The thing I love most about this dress is that it's just so FUN! Plus it's super comfortable, but still gives you a nice silhouette without making your shape look super frumpy- y'all know what look I'm talking about.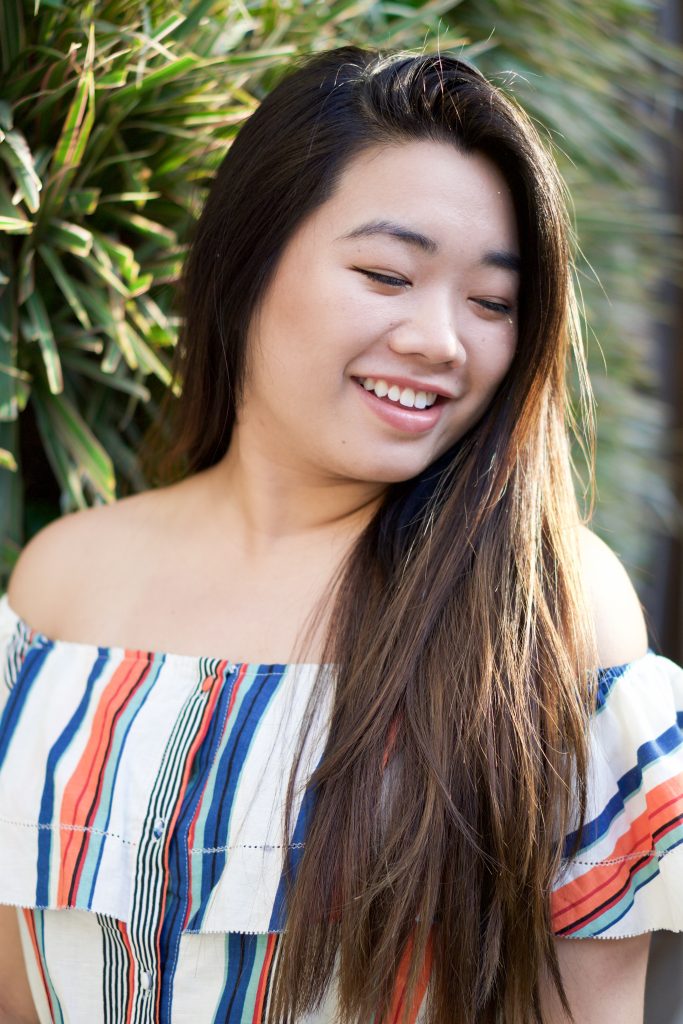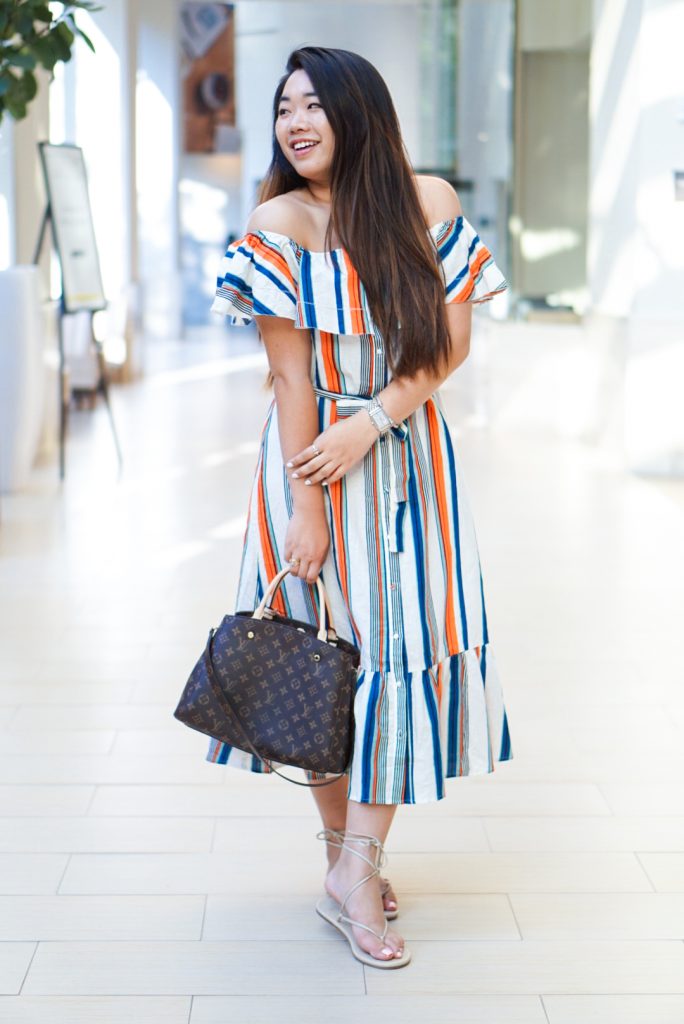 I'm also obsessed with these sandals from Olive + June! You can ties these sandals in any which way you want, and they're crazy comfortable. I'm so excited to bring these babies with me to our beach trip in August. I love how they're so simple but can be easily dressed up for a nice dinner with the right pieces.