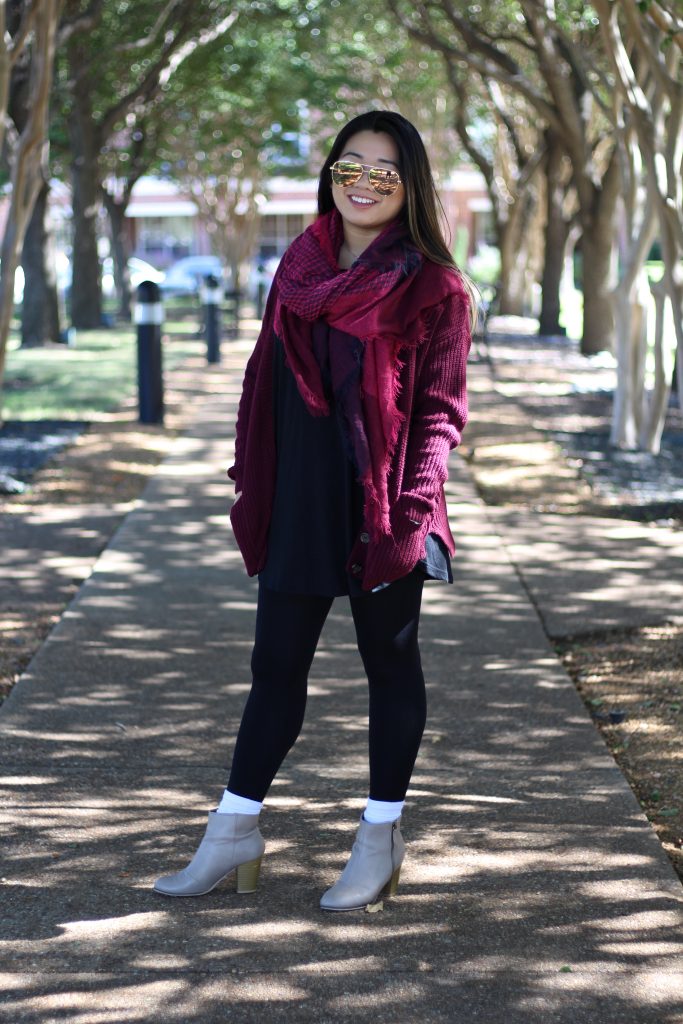 Fall vibes are real today!
I love how this look screams fall. I'm a huge fan of grandpa sweaters around this time of year, but a lot of times they can make you look frumpy just because they're made a little thicker. Easy fix: throw on something more form fitting everywhere else to balance it all out! I also threw on this scarf to pull the look together, and to complement the similar tones in the cardigan.
Super cozy for autumn, and crazy comfortable!