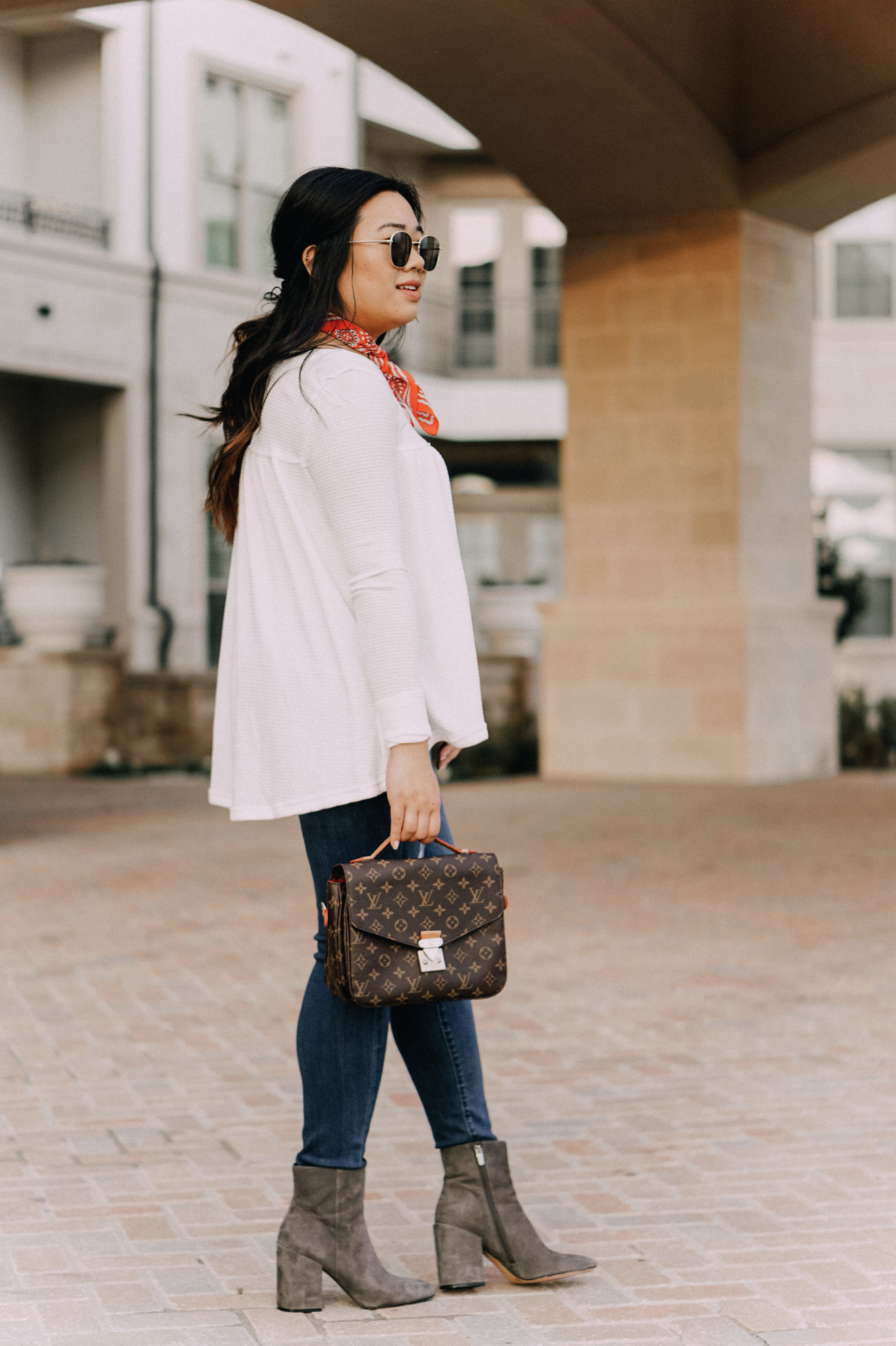 The best way to spice up any outfit is with a neckerchief! I especially love a good printed neckerchief for spring, and I'm so excited to be bringing them back out this season. Therefore, today we're talking all about how to style neckerchiefs, plus where to get the best ones!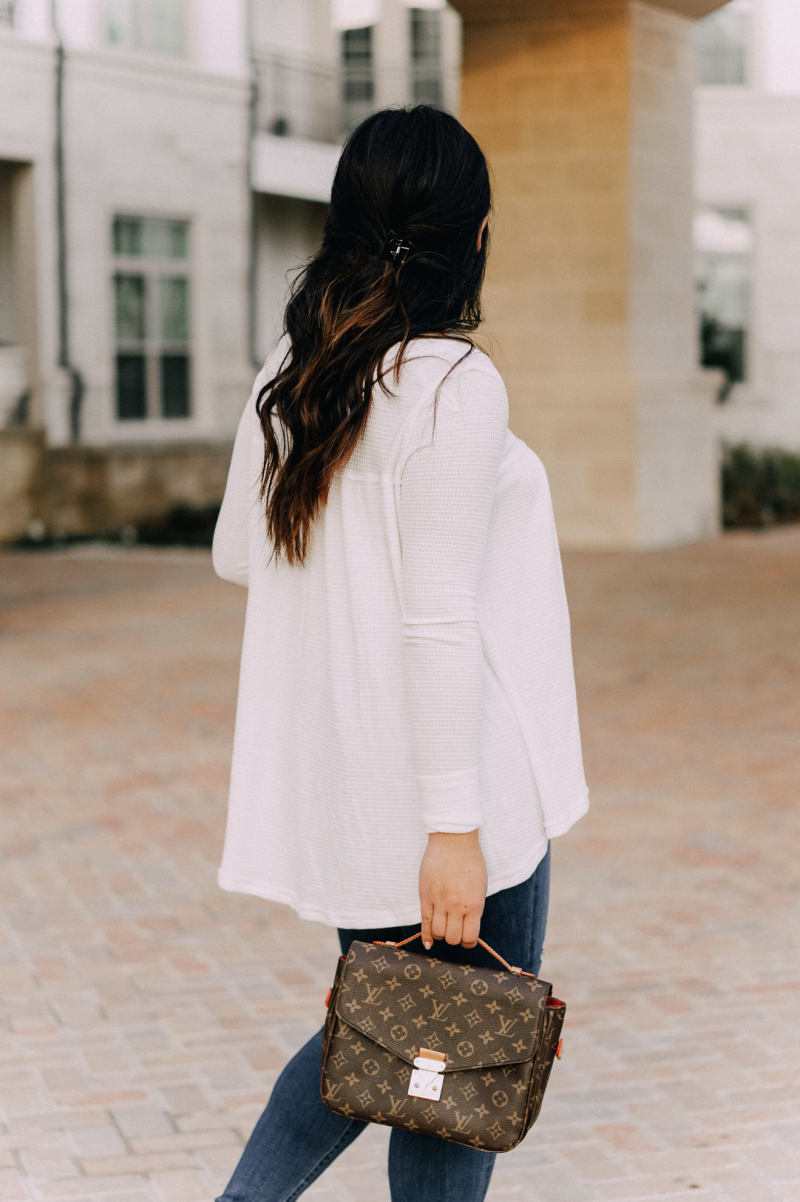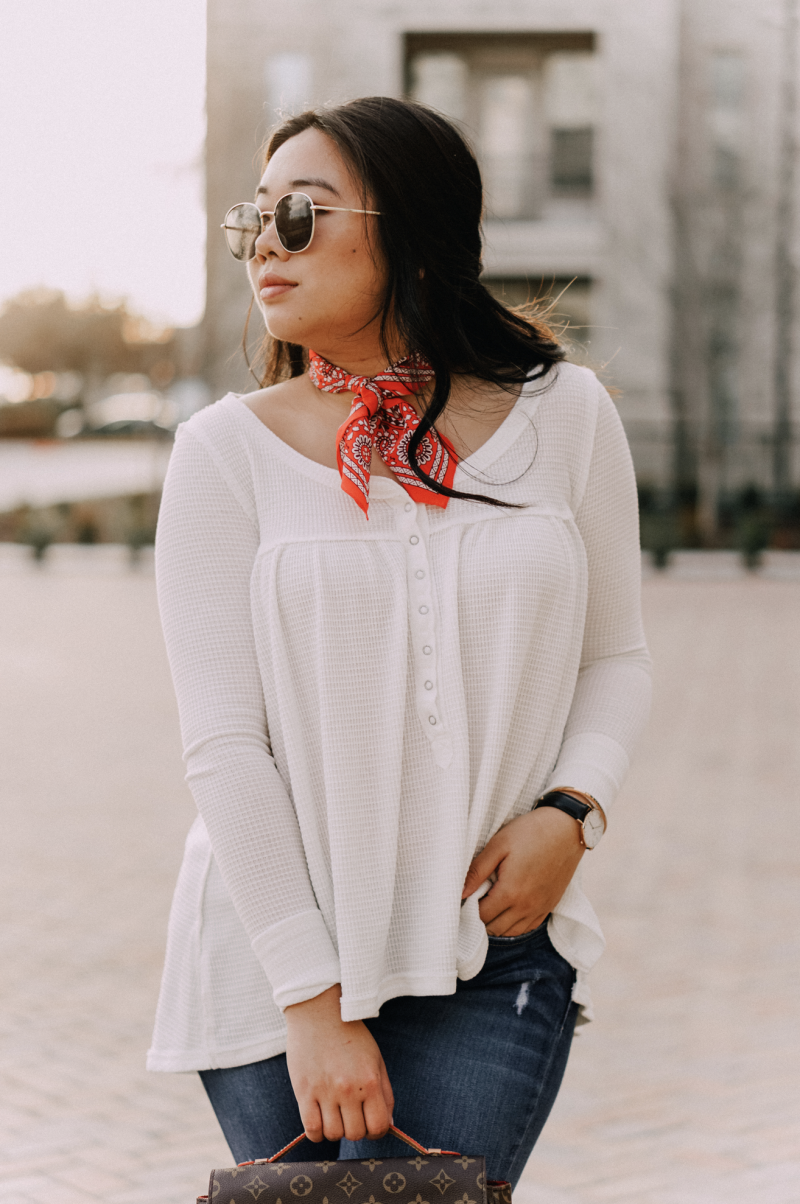 Unfortunately, I'm the first to admit that I don't have a long neck (I blame you, Mom and Dad.) So sometimes it can be a little tricky styling chokers or necks scarves, since they can tend to shorten the appearance of your neck even more. I've found that the trick is to pair your neckerchief with tops that have higher necklines. This breaks up the space from your neck to the top of your shirt, which elongates your figure.
Lately, I've been absolutely loving neckerchiefs with bright, fun patterns! As with any other accessory, they pop most with more neutral looks. This gives it that extra "oomph"!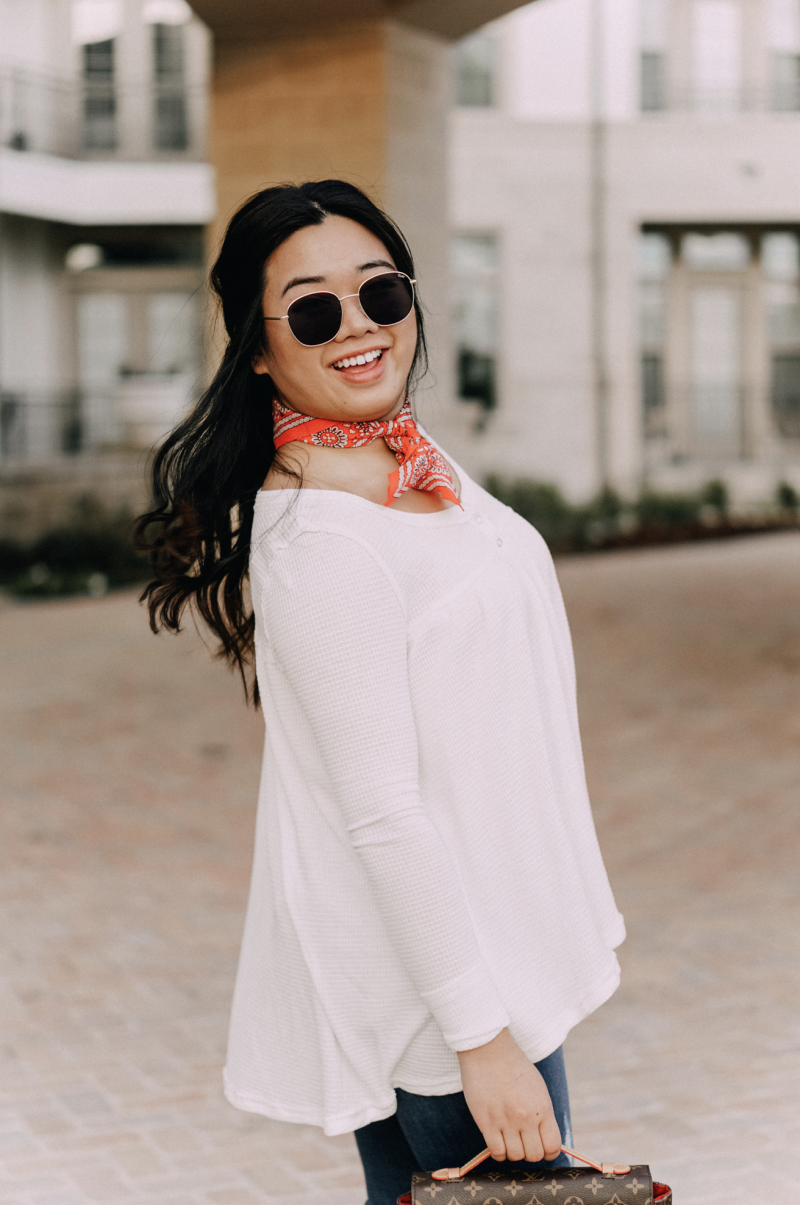 This particular neckerchief is from Madewell, and I love that it's at a great price. I know it's hard to resist a gorgeous designer neck scarf or neckerchief, but honestly it's super easy to find one on a budget. Another place I've found some amazing options is Zara! Last summer I wrote a post featuring one from Zara- y'all can check it out here. Another option is Nordstrom- they have a TON of options for under $20.
Here are a few that I have my eye on!
PS.: How gorgeous is this Kate Spade one? $50 for a neckerchief that I can't wear with every outfit is a little hard to justify, but maybe I'll snag it one day…