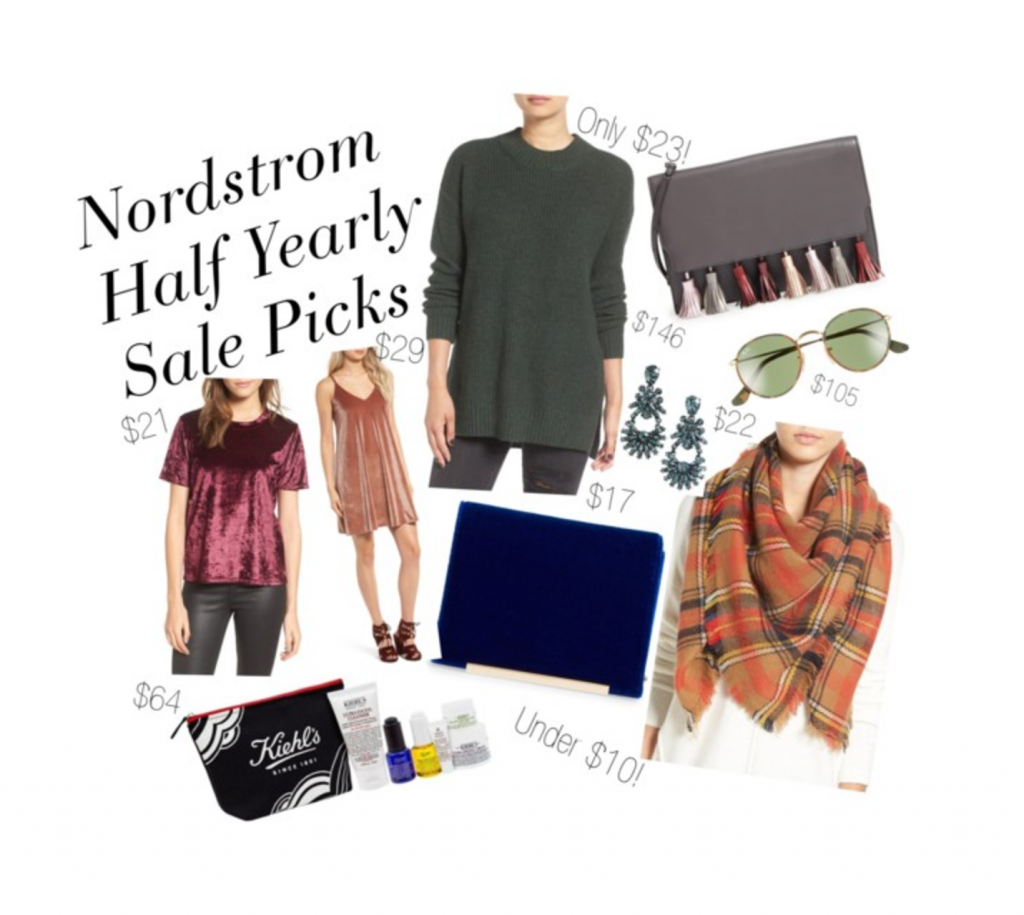 Happy New Year's Eve, everyone!! I'm bringing y'all a few extra posts this week- it's off schedule, I know, but forgive me! I just had to show you guys my favorite picks from the Nordstrom Half Yearly Sale. There's a lot of stuff that's on super sweet deals right now so I thought I'd share my faves! The sale ends January 2, so take advantage before it's over!
Even if you don't like anything I'm sharing, be sure to check out the sale- they have a ton of stuff on sale right now!
Women's Bp. Ribbed Mock Neck Pullover
This sweater comes in a few different colors- so cozy!
Women's Ten Sixty Sherman Velvet Tee
Women's Bp. Velvet Crossbody Bag
** This crossbody is on sale for only $17 right now!! I styled a look revolving around this velvet crossbody coming out next week, and it's on sale for about half off, so be sure to snatch it!**
Women's Ten Sixty Sherman Velvet Camisole Dress
Y'all know how I feel about velvet… 😉
Women's Rebecca Minkoff Sofia Leather Clutch
I'm so in love with this clutch- seriously so cute, I'll probably have to grab one for myself!
Women's Sole Society Graffiti Drop Earrings
Women's Bp. 'Autumn' Plaid Scarf
This scarf is UNDER $10!!
Women's Ray-Ban Camo Print Round 50Mm Sunglasses
Super cute Ray Bans for only $100
Let me know if you end up picking up any of these! Can't wait to see what crazy deals y'all score from the sale! Wishing everyone a happy & safe New Year's Eve!!