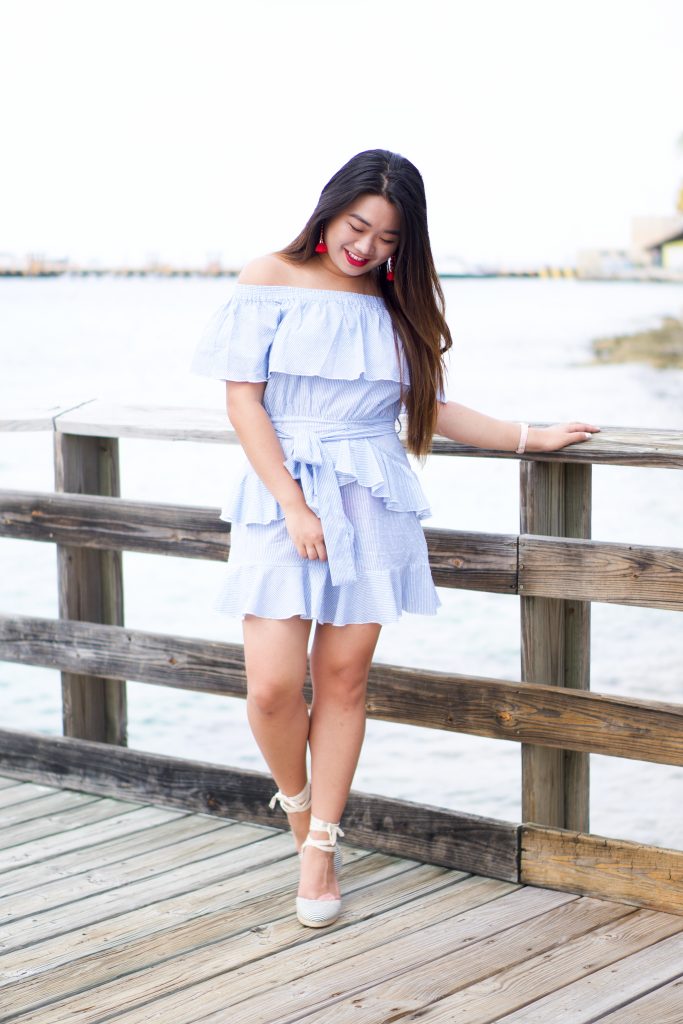 As much as I've tried to deny it… summer's officially coming to an end. *SOB* Even though I love fall fashion just as much as the next girl, there will always be a special place in my heart for summertime (it's my name, duh.) This summer has been one for the books for sure- it's been the summer of ruffles, tassels, and pom poms. What more could you ask for?! So without further ado, here's the last hurrah to summer (aka the last summer look… until 2018)!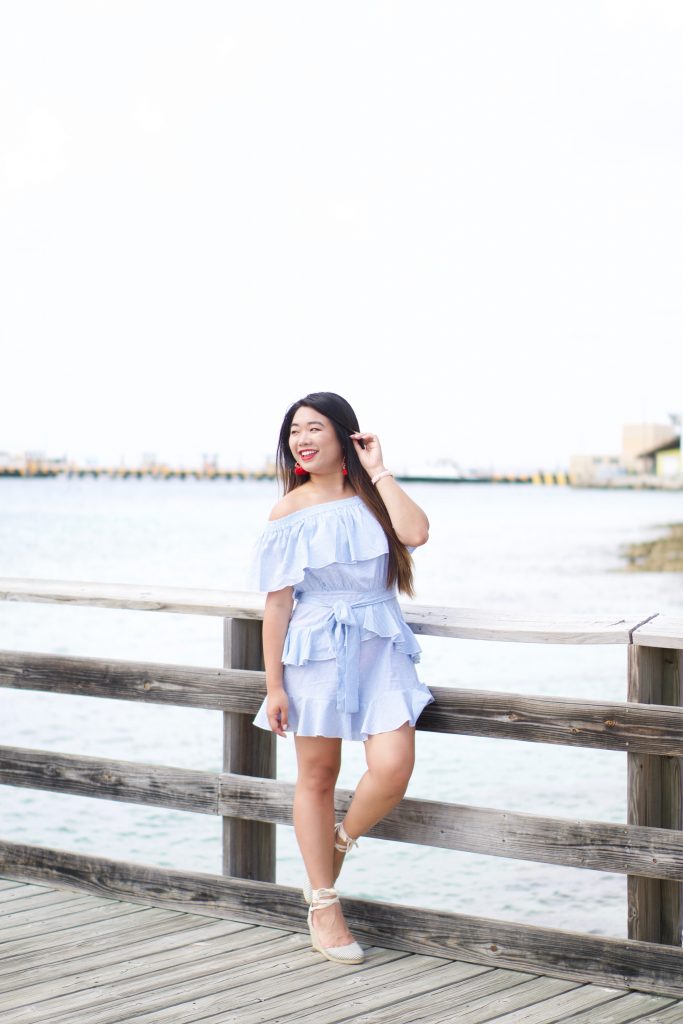 The ruffles on this dress are so fun & girly- I just can't get enough! We've all been seeing these styles of dresses pop up all summer long, but I honestly can't get sick of it- it gives me such retro vibes that I absolutely love! I wore this outfit on a day around the pier in Mexico, and it was super easy to breathe in & I'm so grateful I wasn't suffocating in the Mexico humidity thanks to this dress!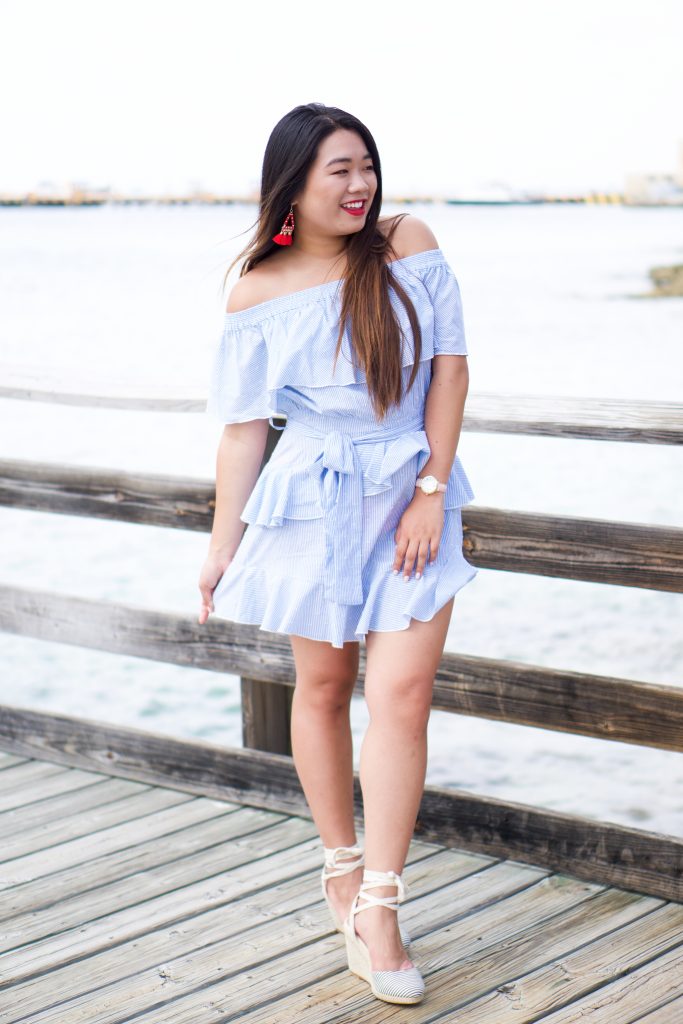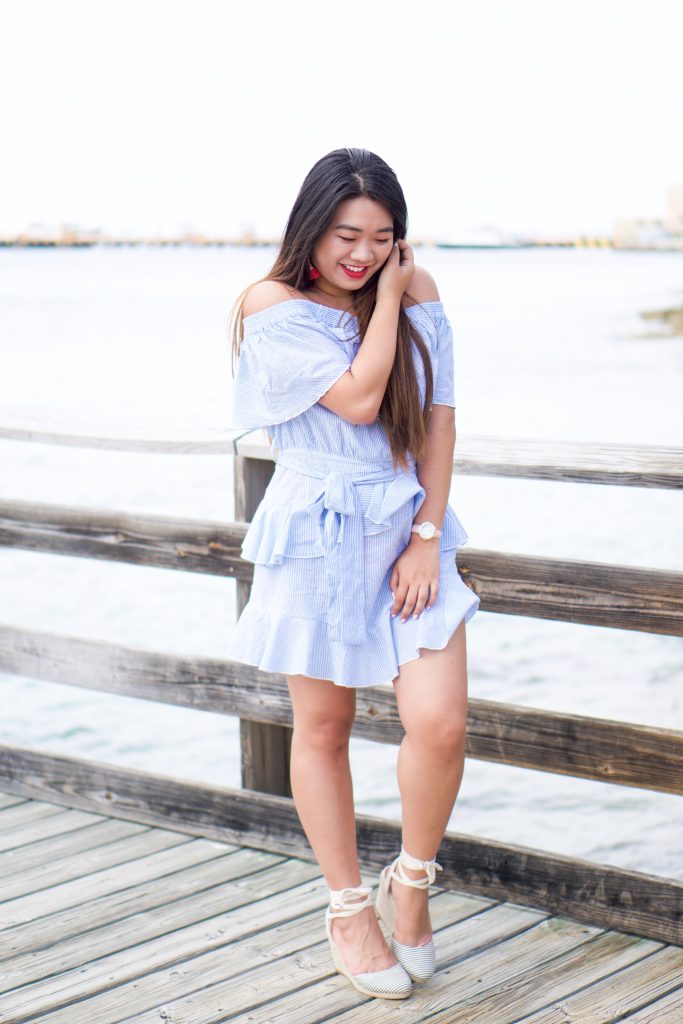 These shoes are arguably my favorite piece of this outfit- give me all things lace-up! Plus, these shoes are on major sale right now and only $30- INSANE! Go snag yourself a pair. 🙂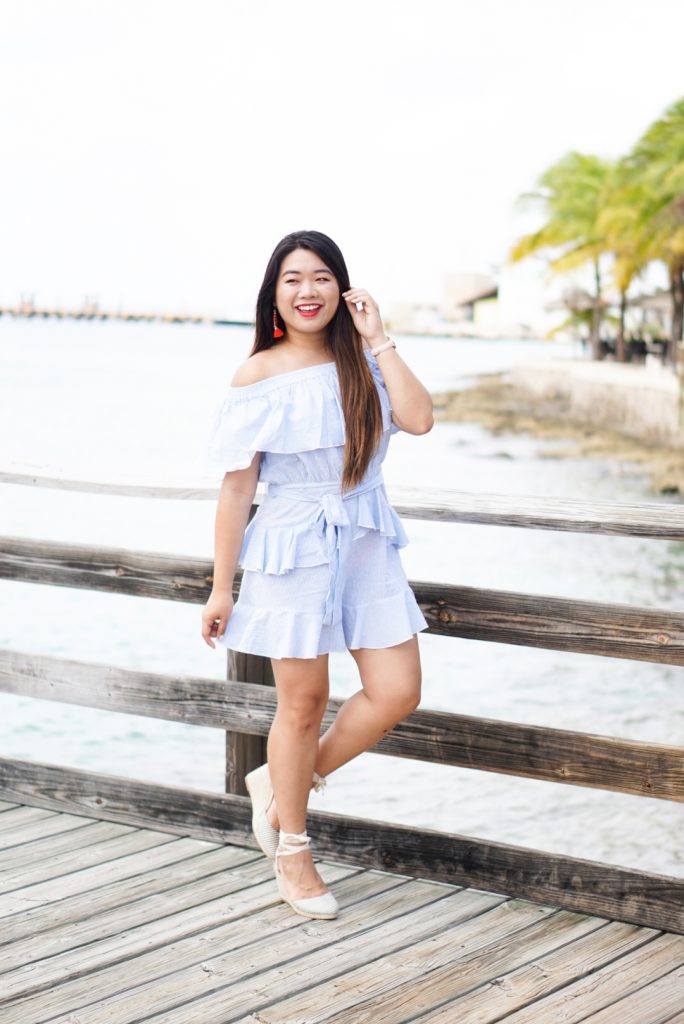 I hope all of you ladies who have headed back to school this week are having a wonderful start to your semester! I'm currently catching up on blog posts ahead of time so it's really only Tuesday 8/29 for me! I'm excited for this school semester, but definitely nervous… but more on that another day. Happy weekend girlies!!!