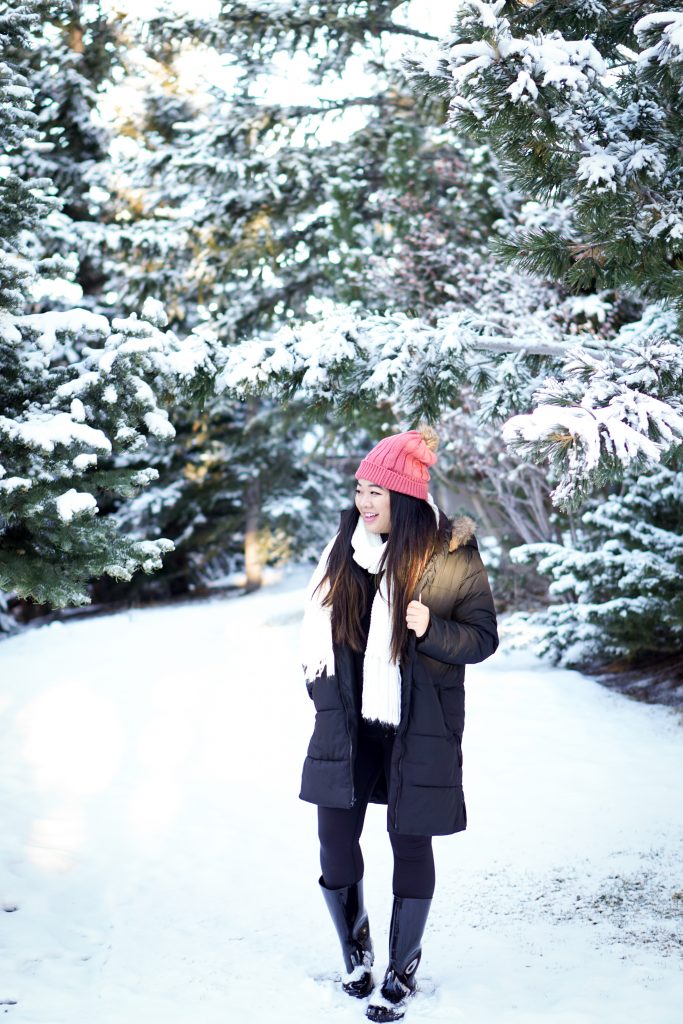 A huge thank you to the Stein Eriksen Lodge for partnering with me on this post! All opinions are mine, as always.
Lo and behold, my Park City travel guide post is FINALLY HERE! I've been working on this for so many hours in the past few days, and I'm so excited to finally be sharing it with you all. This trip was seriously the absolute best way to kick of 2018. I'm so excited for all the trips to follow in the coming year! Due to scheduling differences, I wasn't able to take my own immediate family, so my mom & I decided to make it a girls' trip. We brought along my cousin Ashleigh & my aunt, so you'll probably see peeks of them in the photos below! Before hitting Park City, we also stopped by Salt Lake City for 3 days. Keep an eye out for that travel guide coming soon!
I did shoot a few looks while in Utah with the amazing photographer Paige Nicolle, so keep an eye out for those to come as well. Without further ado, here's my Park City travel guide for anyone and everyone wanting to visit!
WHERE TO STAY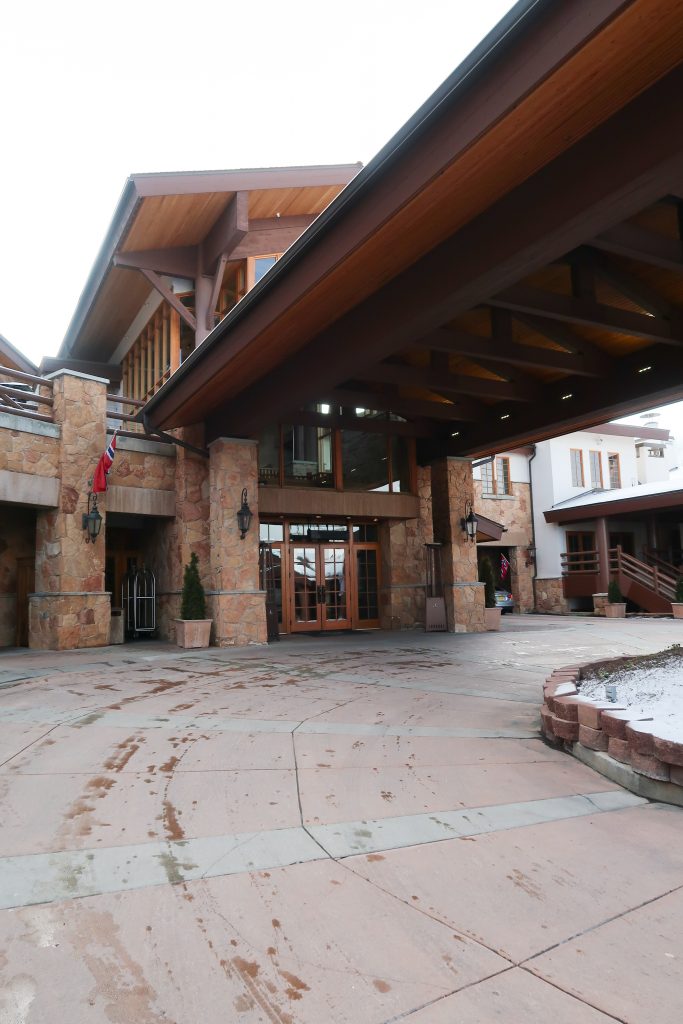 When the chance arose to partner with the Stein Eriksen Lodge in Deer Valley, I couldn't say no! This property was arguably one of the best I've ever visited, and all of the employees were so incredibly kind. We stayed in a 2-bedroom suite, and spent 2 days in Park City and enjoyed every minute of it!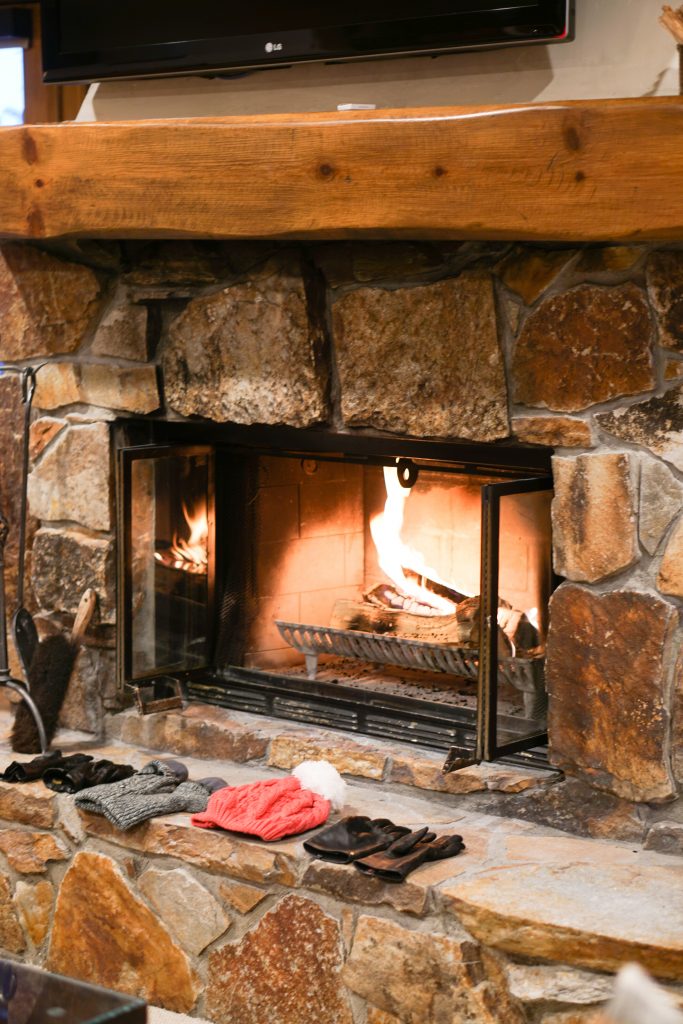 According to one of our awesome tour guides, Roger (shoutout to Roger!) Stein Eriksen Lodge has the only real wood-fireplaces in all of Park City. We used it pretty much every second we were in our suite- there's just something special about a fireplace that gets you in the winter cozy vibes!
I think my absolute favorite part of our suite, though, was the nook! In the morning I spent about an hour just reading and enjoying my morning hot cocoa. I'm hoping that in my apartment in the future I'll be able to have the one too! So relaxing.
We also had so much fun in the hot tub too! After a long day of skiing the hot tub is the best thing ever.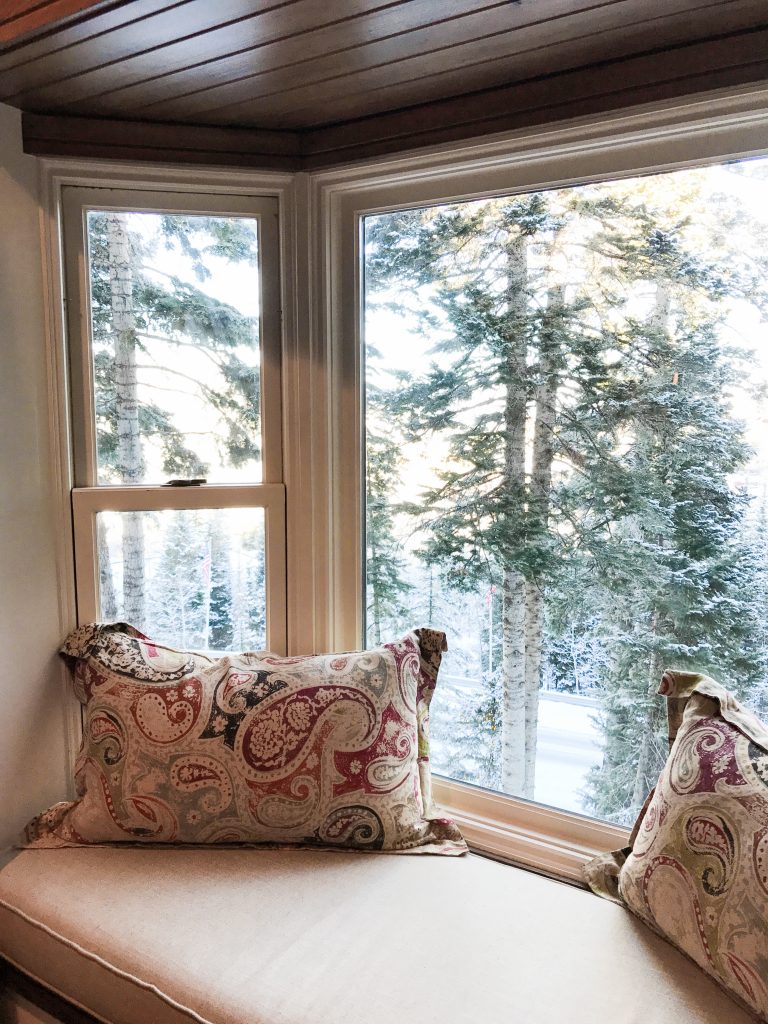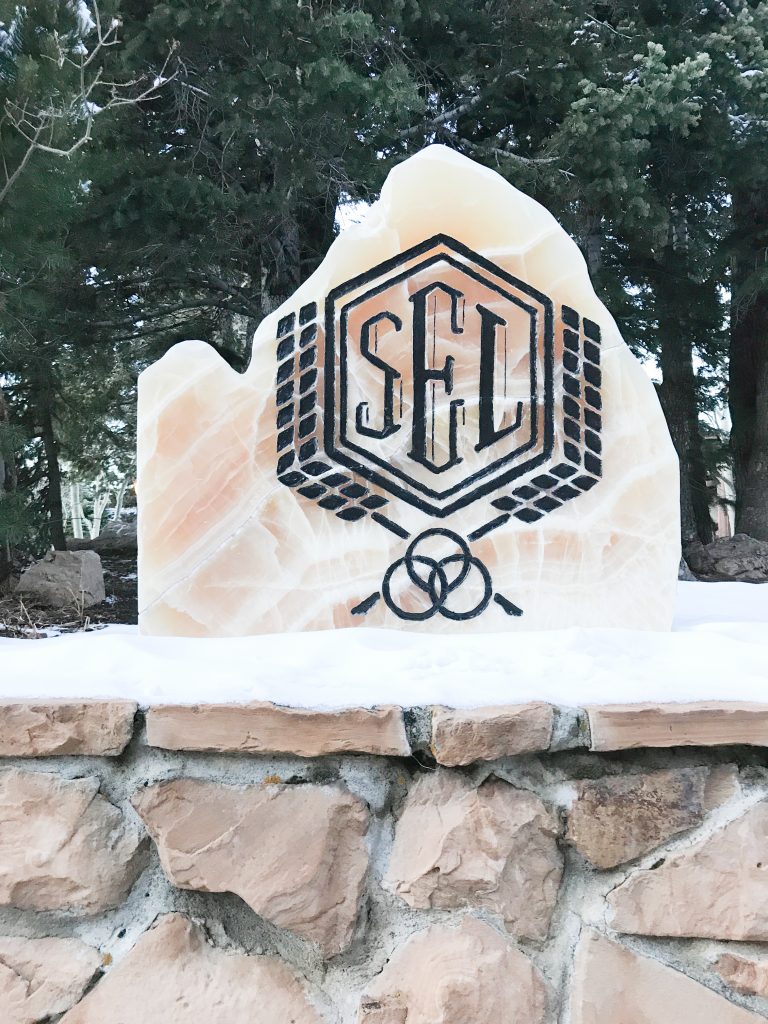 THINGS TO DO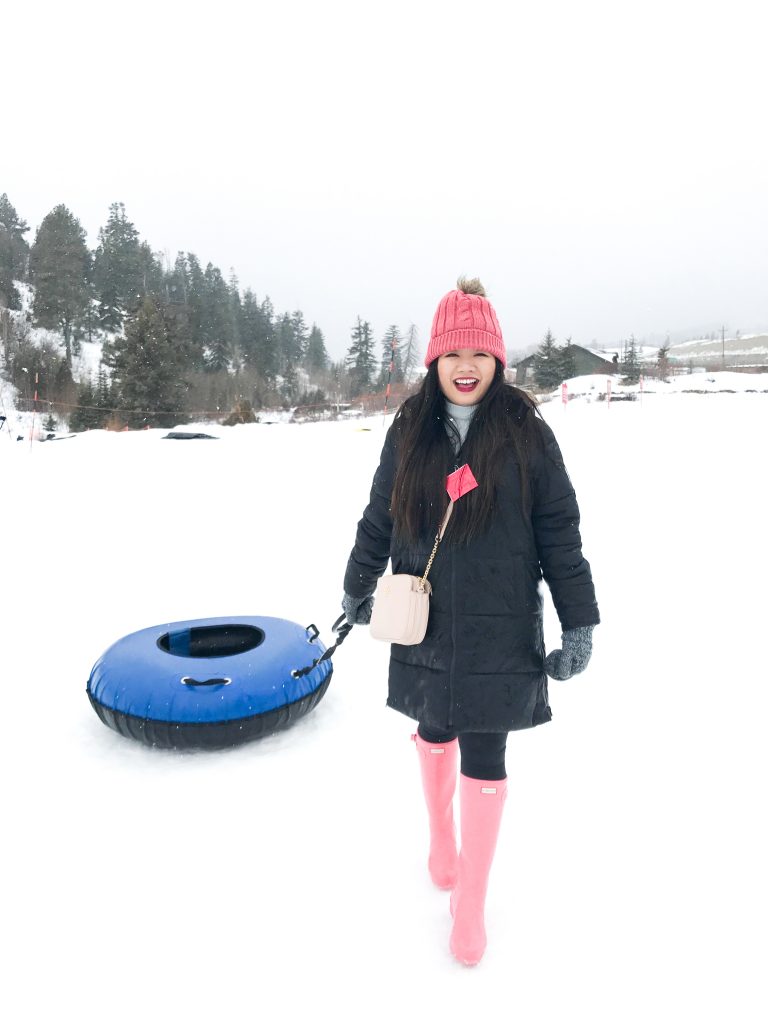 Our first day in Park City, the four of us went tubing at Gorgoza Park. The last time I went tubing in Winter Park, Akash & I had the best time! The one at Gorgoza Park is made was real snow, compared to the man-made snow in Colorado, so it was a little more fun. However, it started raining while we were there so we actually got stuck halfway down the hill. But good memories nonetheless! If you're looking for a more inexpensive winter activity to do, I recommend going here, though! Especially if you have kids- they have lots of kid-friendly activities and you can go for a day for under $100 for a whole family.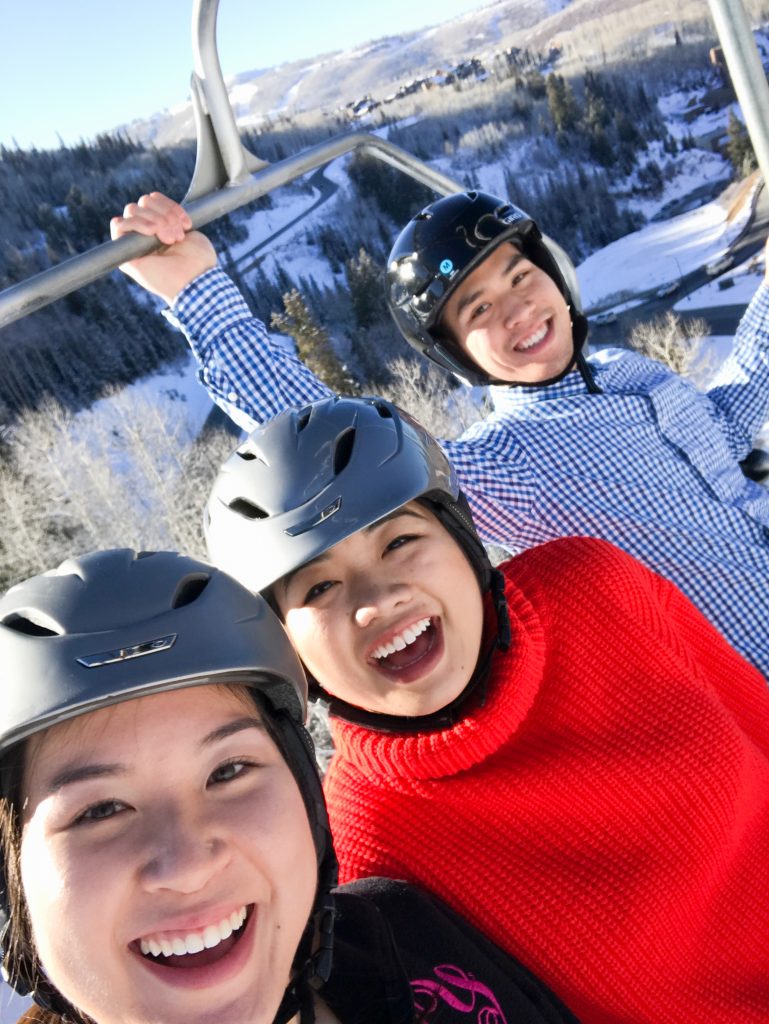 Go skiing, of course!
At the Stein Eriksen Lodge at Deer Valley, you can walk right out from the resort onto the ski slopes. We booked a private ski instructor right outside the First Tracks Caffe at the Lodge, and it was only about $420 for all 5 of us, if I'm not mistaken. None of us had ever been skiing before, and our instructor Hillary was so incredibly nice and took such good care of us. If you've never been skiing before I highly recommend taking at least one class before trying out the slopes! We spent the majority of the class just learning the basics of skis and how to navigate them.
Pro tip- if you're wanting to save on your trip, I'd be careful not to listen to everything the ski rental workers say you need to purchase. As beginner skiers, we honestly didn't need $500 ski pants that we would wear once and probably not again for another 5 years. So if you're not a skiing regular, I honestly would just recommend going with the bare minimum. That said, don't skimp on the safety necessities!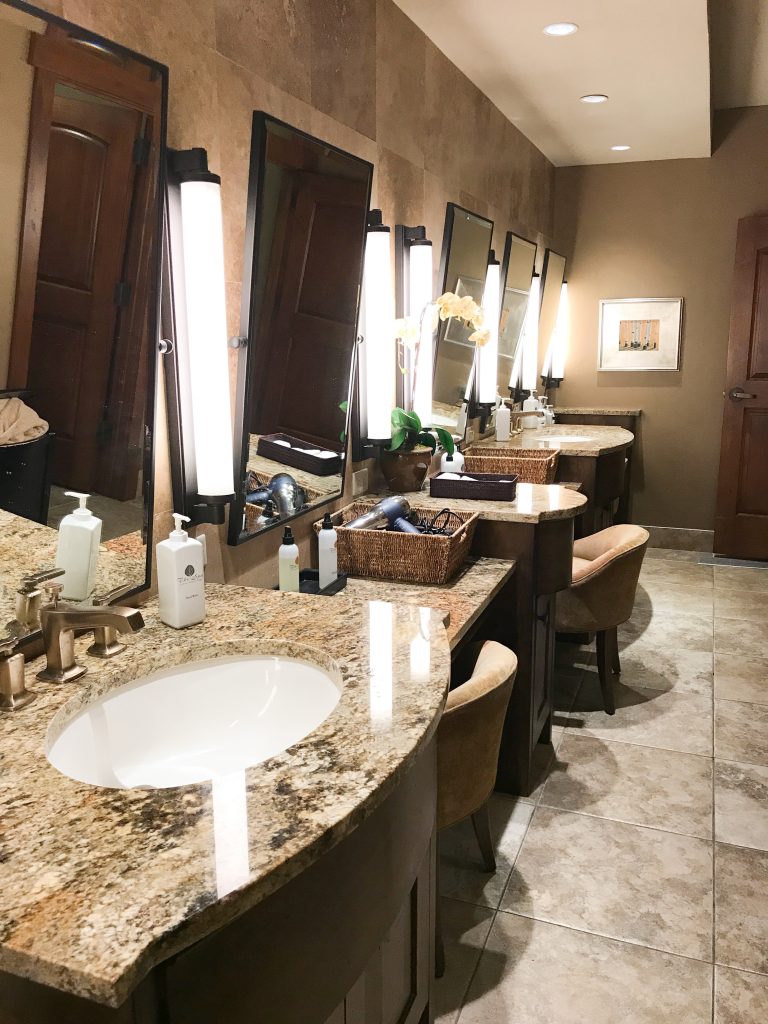 Relax at the Stein Eriksen Lodge Spa
Y'all, words can't even describe how much I love the Stein Lodge spa! We stopped by after our skiing adventures, and the sauna was everything my body needed. It was so relaxing to just hang out in the lounge with some cucumber water after a nice session in the steam room. Ah, wish I could go back!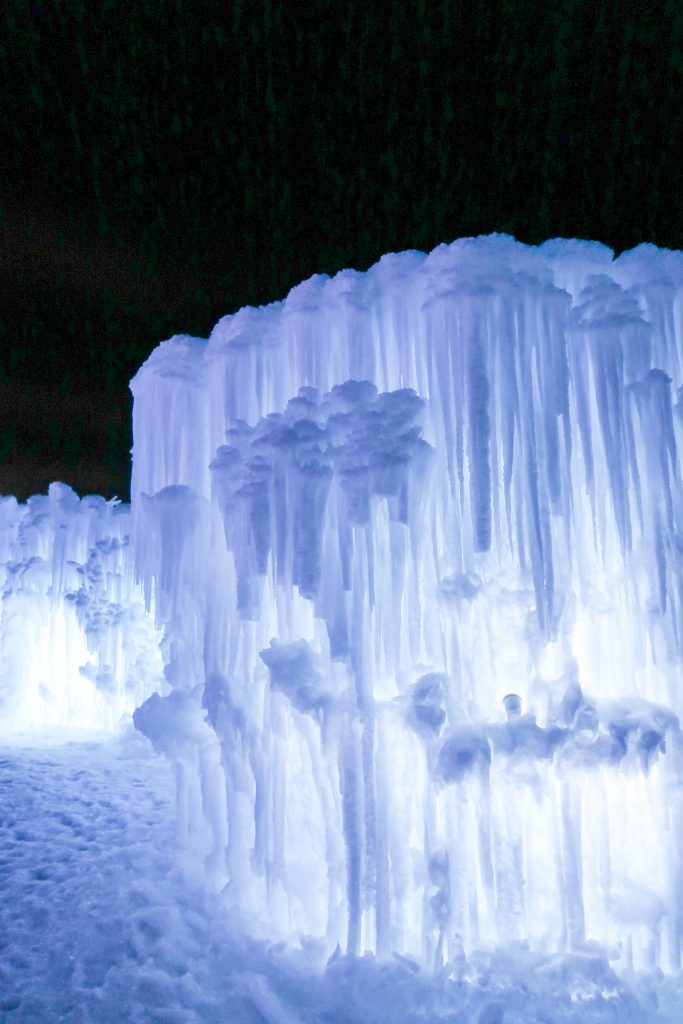 Visit the Midway Ice Castles
If you're willing to travel a little outside of the Park City area, you can make your way over to the Midway Ice Castles, just around 30 minutes away. My cousin Ashleigh and I had originally had this on our list, but we didn't know if we'd have time to stop by. While in Salt Lake City we ended up having a night without too much to do (SLC is pretty boring, not gonna lie lol) so we decided to make the trip over to Midway to see the ice castles.
A great place for some winter fun & cute photos! Definitely more of a date place than anything, though. I'd say I recommend stopping by if you have some extra time, but not if you're in a time crunch on your trip.
WHERE TO EAT (and not to eat)
Okay before I get into the places I recommend y'all eating- I want to share one place where NOT to eat. I usually don't share when I don't like a business/brand, and just choose not to talk about it. But honestly this one is bad enough that I want to share, in case any of you are thinking of stopping by.
After strolling around Main Street, we got hungry and stopped in for some food at this place. It was horrible, y'all. My mom & I ordered 2 entrees and a beer, and guess how much it was. $65!!!! Like what?!?? Ridiculous. And the food wasn't even good. Plus, this restaurant forces you to pay tips even though they don't provide any table service. All in all, two thumbs down for this place.
Now onto the good food….
We stopped by Glitretind before our ski session, and it was the best idea! It is located inside of Stein Eriksen Lodge, but we chose to go there completely on our own. The restaurant was absolutely delish, and the service was also incredible. For a restaurant inside the ski resort, you'd think that the prices would be outrageous, but they're pretty reasonable. For lunch, you can choose to order off the lunch menu or do the buffet. Unfortunately we were in a bit of a rush to make our ski class, so I didn't get to snap any photos. But I'm pretty sure I did get some footage of it, so look out for my travel vlogs coming soon!
After our tubing adventures, we decided to stop by the hot chocolate bar at the St. Regis. Nothing warms you up better after being in freezing weather than some hot chocolate! They have all the toppings you could ever dream of. I'm drooling just thinking about it!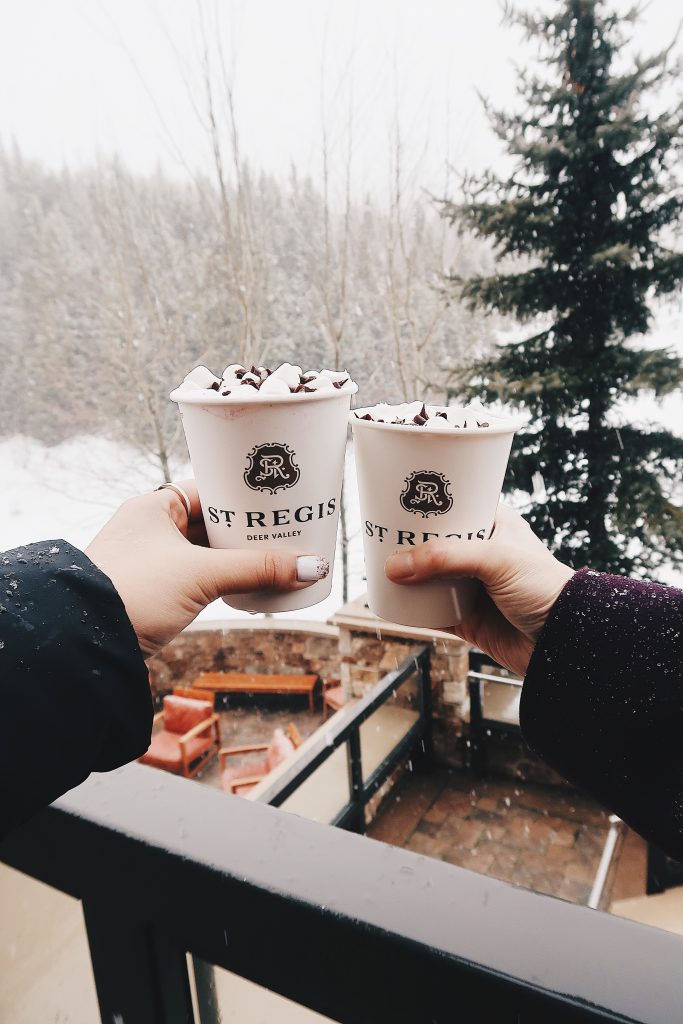 I got SO many recommendations to stop by Grappa! Two words for you: MAKE. RESERVATIONS. We stopped by around 5pm on a Thursday and there was a 3 hour wait. Needless to say we didn't end up waiting, but if you get the chance to stop by I would! I've heard amazing things.
If you're looking for a quick coffee shop, this one is located in the Stein Lodge. Moderate prices, great service, good food. Definitely a good place to grab a quick bite or a cup of coffee!
Another one we didn't get to stop by, but I've heard great things. It's more of a nicer steakhouse, so if you're looking for a place to have a nice dinner, I'd stop by here.
WHEW, you made it to the end! If y'all visit Park City & stop by any of these places in the travel diary, I would love to see photos! Hope this helps at least one of you- safe travels!! xoxo