Happy Wednesday, my friends! Hope all of you are having a good week so far- I'm writing to y'all currently from Dallas, and will be heading back to school tomorrow morning (hopefully- fingers crossed!) if weather permits. This past week has been absolutely crazy- but I'm so happy to be home & safe with my family. I know not all of us are so lucky, so my prayers are going out to everyone affected by the storm! On a happier note, I wanted to share this outfit with y'all today (featuring my absolute new favorite travel tote!), along with sharing some plans for the blog coming soon!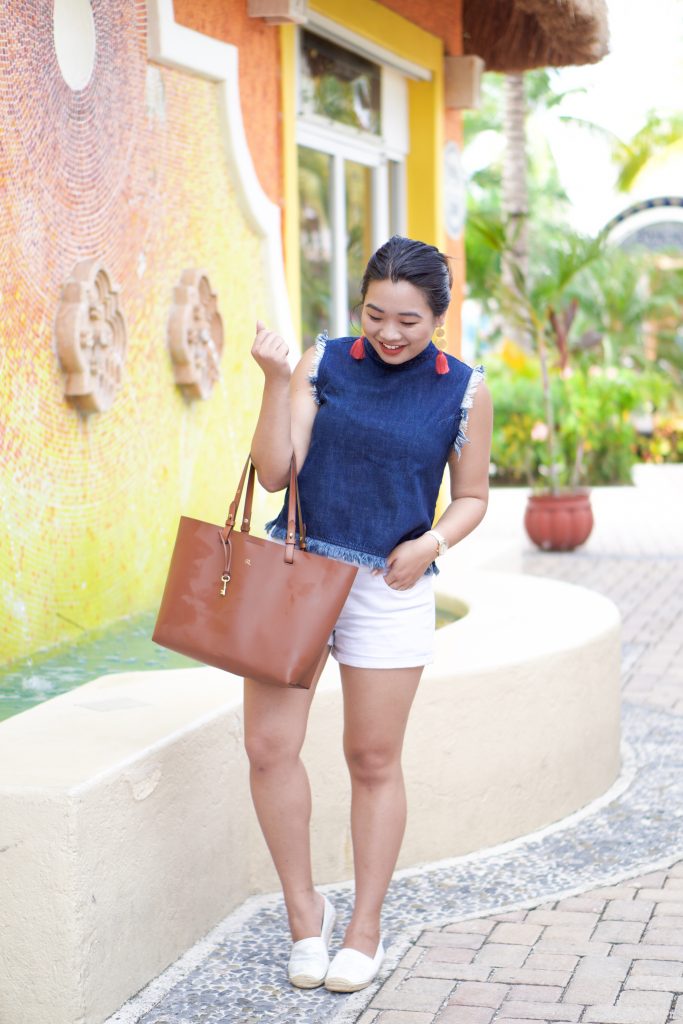 After getting to take a little break from pretty much all things blog/social media-related, I feel so rejuvenated and ready to get back to business! I've gotten so much inspiration while on my trip & I'm so excited to share a ton of new posts with y'all! In the past few weeks, I've also gotten a ton of new projects started that I'm SO excited to start rolling out- I'm so pumped to be working with some of my all-time fave brands (a ton of which I already talk about, haha!)
Most of you know how much I love beauty & makeup, so I'm hoping to incorporate more beauty reviews + tutorials into the blog, in addition to all the fashion posts I typically share. I know I say this all the time, but if there are any types of posts y'all want to see, let me know & I'm more than happy to work them into my editorial calendar!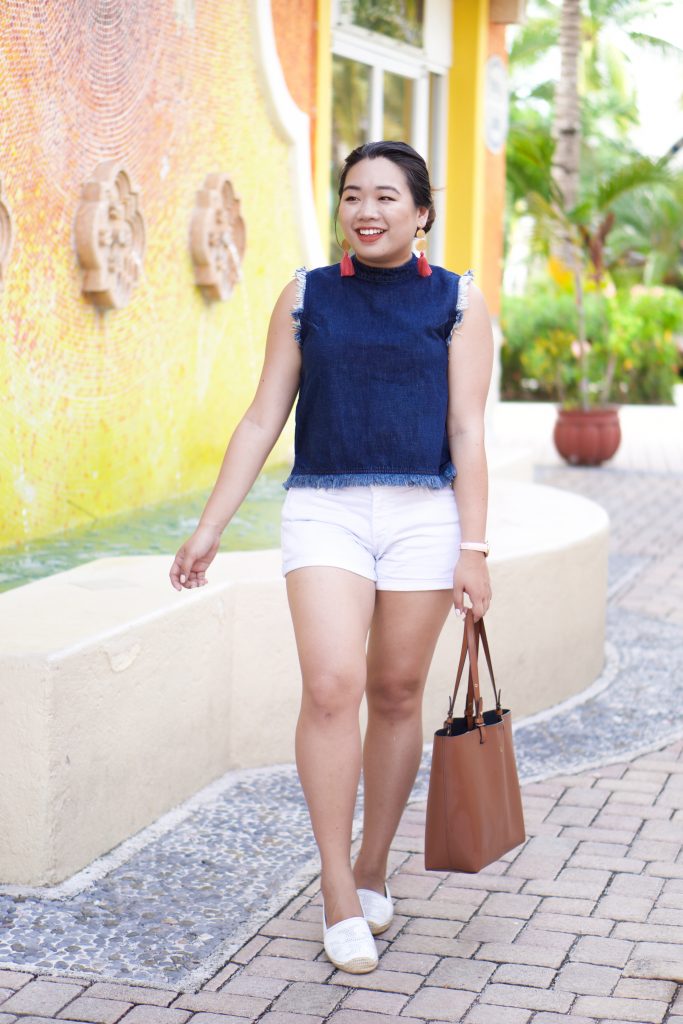 Now onto the fun part… this outfit!
My new FAVORITE & most versatile purse I've been carrying with me since I got it is this tote from Fossil. It's seriously my new best friend- I took it on vacation with me, for regular grocery runs, even out shopping. It comes with a little pouch inside too, where I like to keep some of my everyday lippies and my girl products! Plus, Fossil lets you emboss your items for free- so I got mine stamped with my initials in gold. SO cute, & I get endless compliments on it all the time.
I've also been totally obsessed with raw hems, and this top is perfect for this time of year- it's cool enough since it's sleeveless, but it's a little thicker so you're not freezing cold at night. While we were in the Caribbean, I wanted to make sure that I wasn't sweating my butt off every second- so I kept with a simple outfit, and tied my hair in a low bun to keep it out of the way. The humidity in the Caribbean was REAL, y'all- every time we wanted to shoot outside Akash & I had to wait for the camera lens to adjust to the humidity for a good 15-20 minutes, LOL.
Anyway, that's all I have for y'all today! Hope you all have a fabulous rest of the week & I'll talk to y'all on Fri-YAY! 🙂