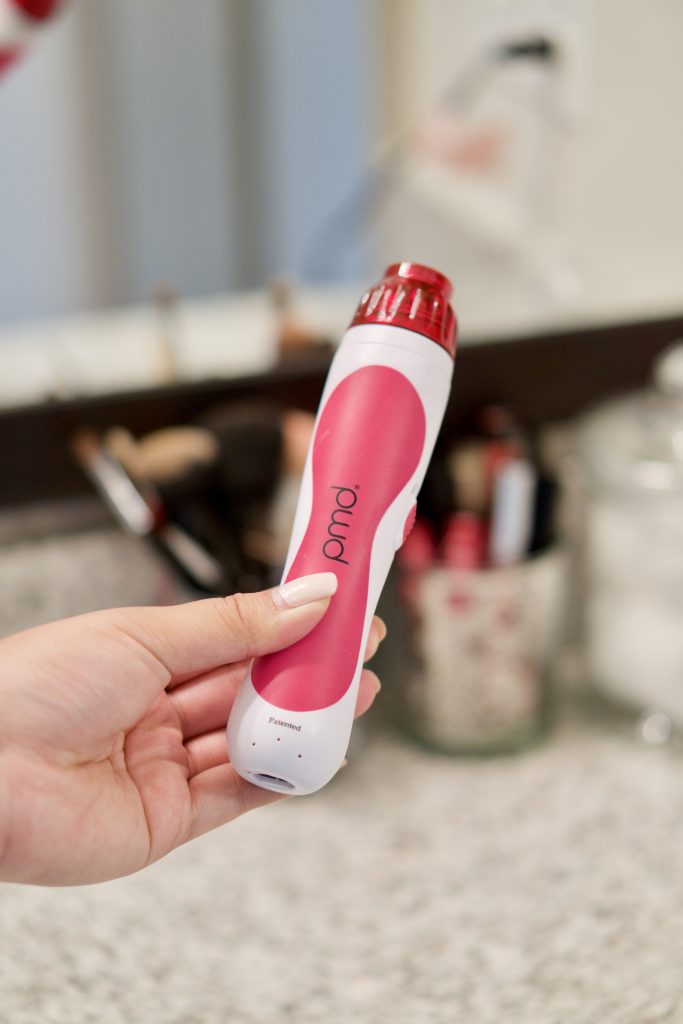 Skincare is one of the things I can spend hours and hours researching- I absolutely love trying new products and seeing if they're a good fit for my skin. Today I'm super excited to bring y'all my review on my
Personal Microderm
tool!

Happy Monday girlies! This past month I've gotten to try out a super exciting new tool, the Personal Microderm! I've heard about this guy via Youtube years ago, and have been dying to try it but couldn't bring myself to bite the bullet. When PMD offered to send one over, I couldn't say no!
I've been using it for a good month now, and have definitely been able to see visible results.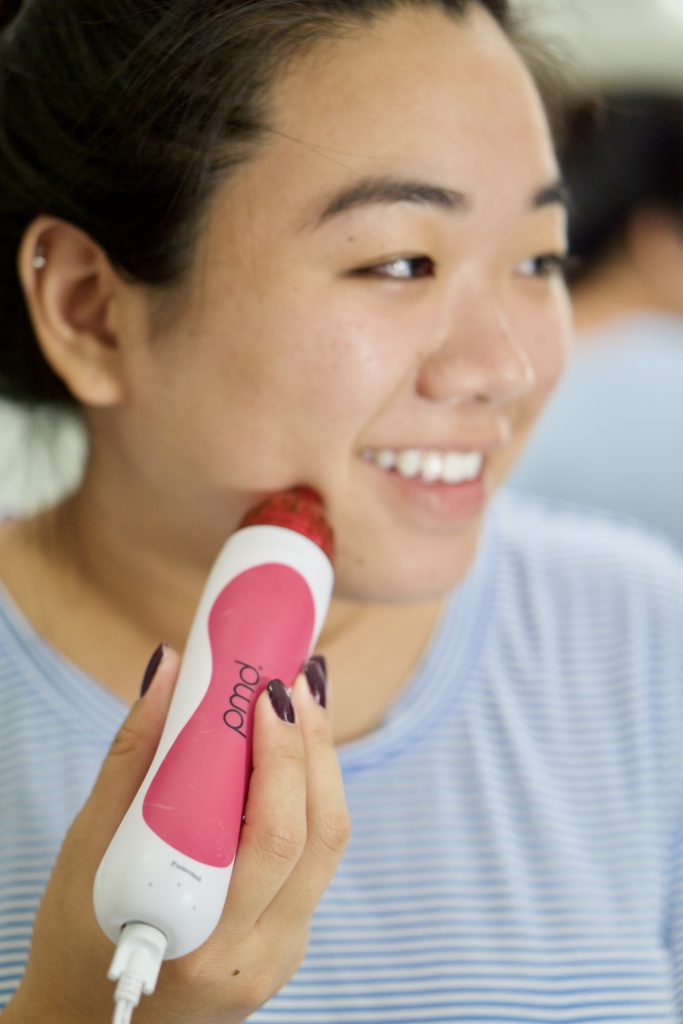 If you've read my skincare posts before, you can totally disregard this next little bit: my skin is pretty normal for the most part, except I get occasional breakouts and dry patches. I have normal/combination skin, so in the winter it gets dry and in the summer I can get pretty oily. My main issue that I've been trying to work on with my skin is texture- and let me tell ya, the PMD has been amazing for reducing the amount of texture on my skin!
After the first time using it, I found that my skin was pretty red afterwards. I learned that this is totally normal! The PMD does a super good job of sucking out all the bacteria in your pores, so redness is definitely a normal reaction.
Not only does the PMD work for your face, but you can also switch out the disc for your body too, and you can use it all over your problem areas.
I definitely classify myself as a lazy girl, and the PMD passes my test LOL. Originally I thought it might be somewhat of a hassle to have to use the PMD all over my face, but it's actually a super easy process and doesn't take more than 5 minutes. I usually wash my face and pat dry, then use the PMD and slap on my serum afterwards to go straight to bed. Simple as that!
After about a month of using the PMD, I've found that the texture on my skin has significantly decreased, and because of that my makeup looks a TON more flawless since my skin is a lot more even!
A couple things to remember when you're using the PMD:
1.) READ THE DIRECTIONS. I'm super serious about this one, y'all- I've seen endless reviews online about the PMD, and in the majority of the ones that people have said it didn't work, they weren't even using it correctly. Not only that, the instructions show you everything you need to know on how to use the tool and how often to use it, when to switch out the discs, etc. Super important info that you definitely won't want to miss!
2.) Make sure you're using the right disc for your skin! The PMD has a few options of different discs you can use- very sensitive, sensitive, moderate, coarse, etc.
3.) This one goes with reading directions, but make sure you don't go over the same spot multiple times!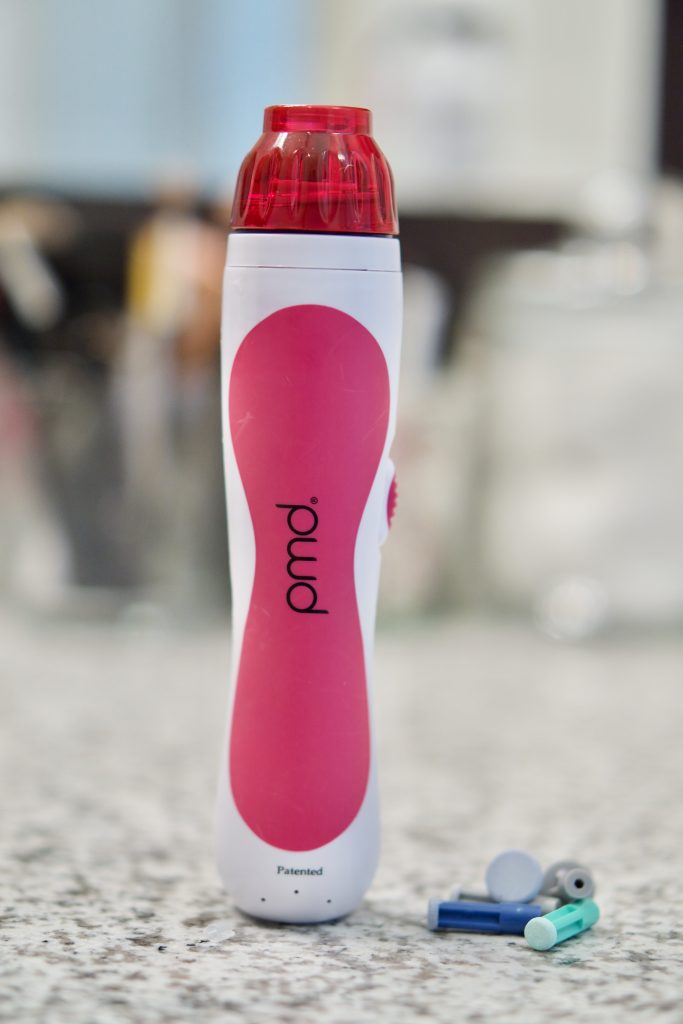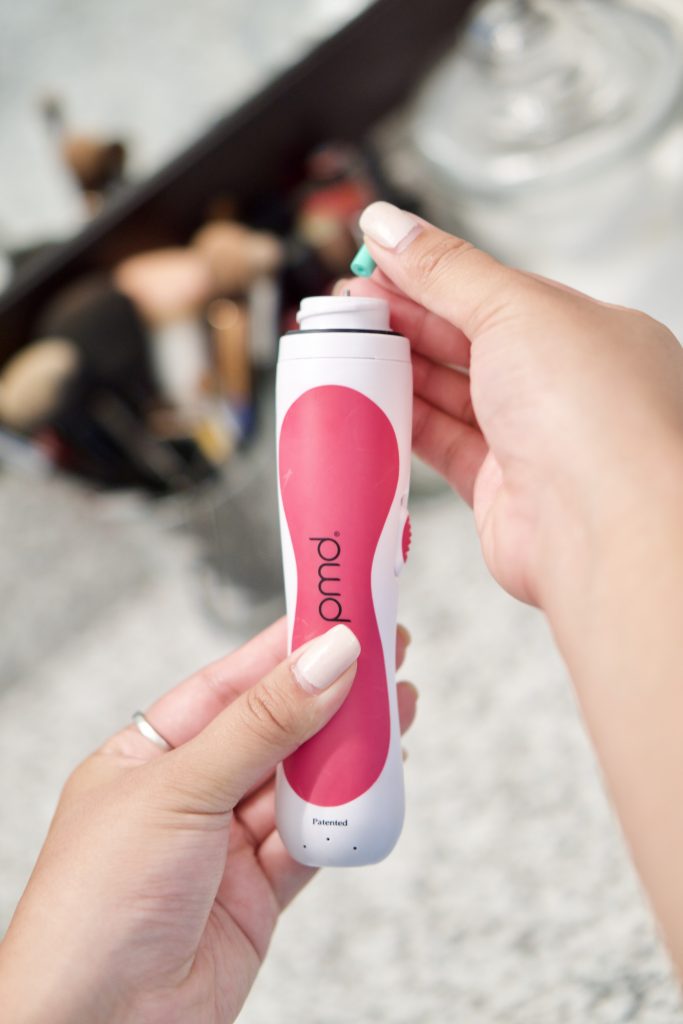 Have any of you tried the PMD? Let me know if you have, or if you're planning to! Can't wait to hear about all your PMD experiences. 🙂 Happy Monday babes!