Hello my friends!!! I know I always say I miss blogging when I go on tiny breaks, but today I SERIOUSLY mean it! Today's blog post is all about this gorgeous dress I wore in Cozumel (that's on sale for $20 right now… yes I'm serious & yes it's going to sell out soon! Click below!) plus all the deets about what went on during the end of our trip!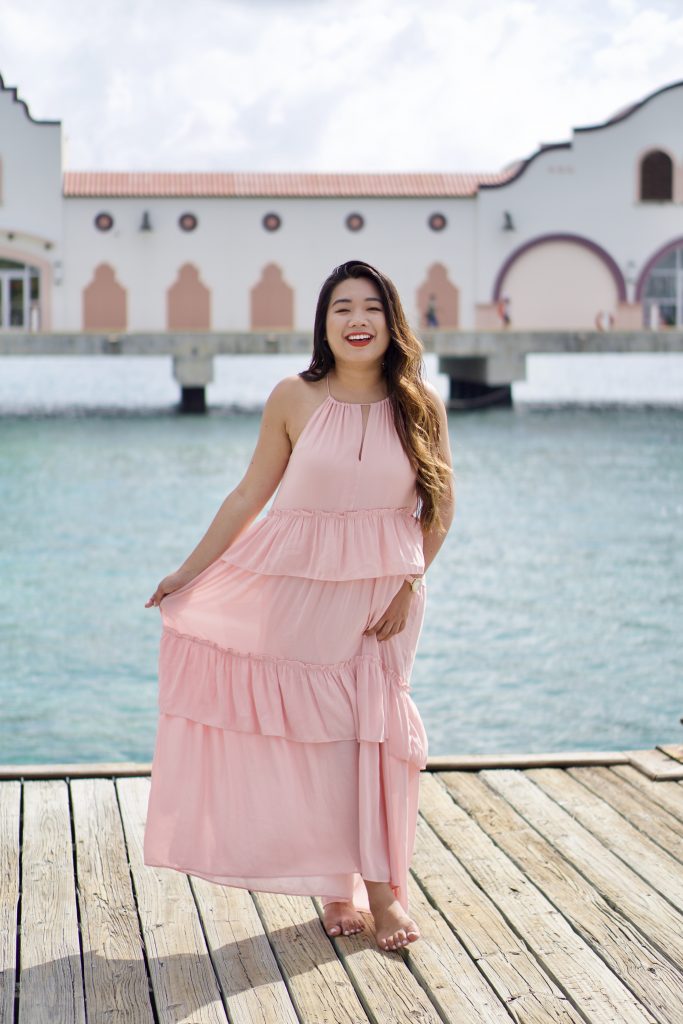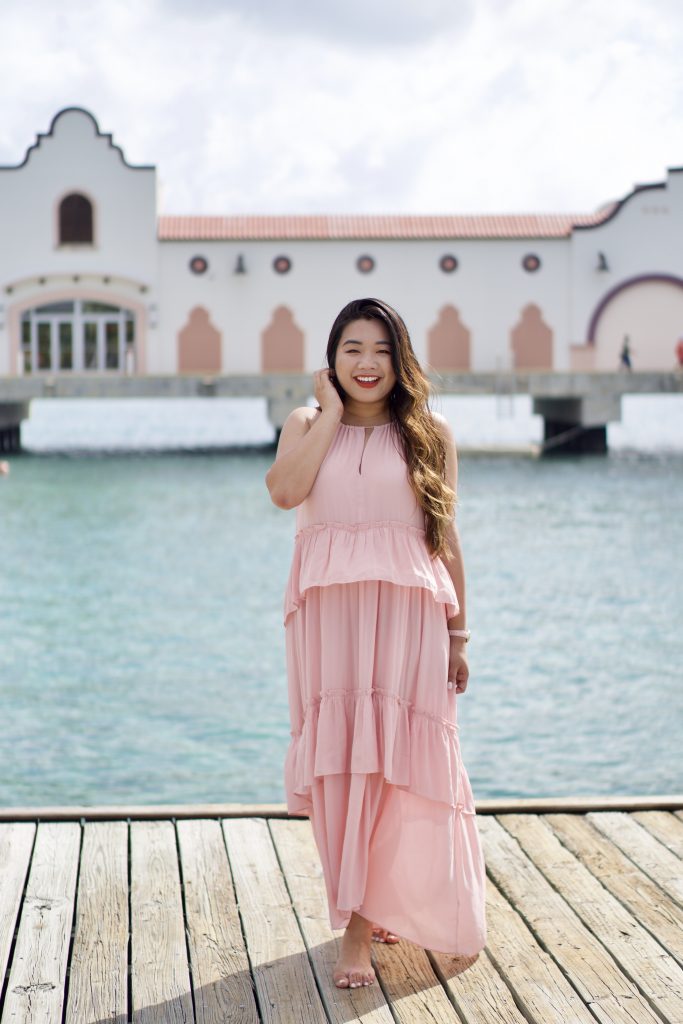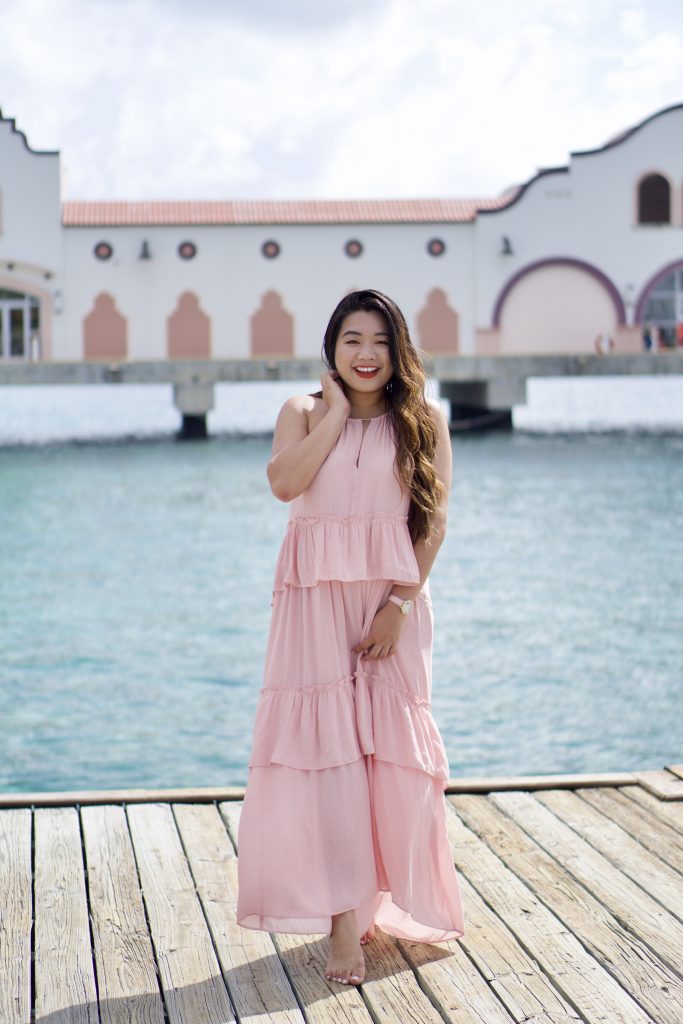 Man it's been a long time… and boy do I have a lot to share! Before vacation, I had been crazy busy with working and some other side projects, that the blog took a temporary hiatus. Then I originally had planned to keep blogging throughout my vacation, but the internet connection wasn't as good as I'd planned, so basically the blog had to go on another little pause. Y'all know I usually do my very best to post 3x a week every week, even if I have stuff going on- but the past two weeks have just been such a whirlwind that I wasn't able to keep up- hope you all forgive me!! SO as most of you know, cruise ship ended up getting stranded in Cozumel, Mexico for an extra few days because of the whole Hurricane Harvey situation. We were originally supposed to be back home Sunday, but things kept getting delayed. Basically the end of our time on the cruise ship was just a big dilemma of figuring out how the heck to get home!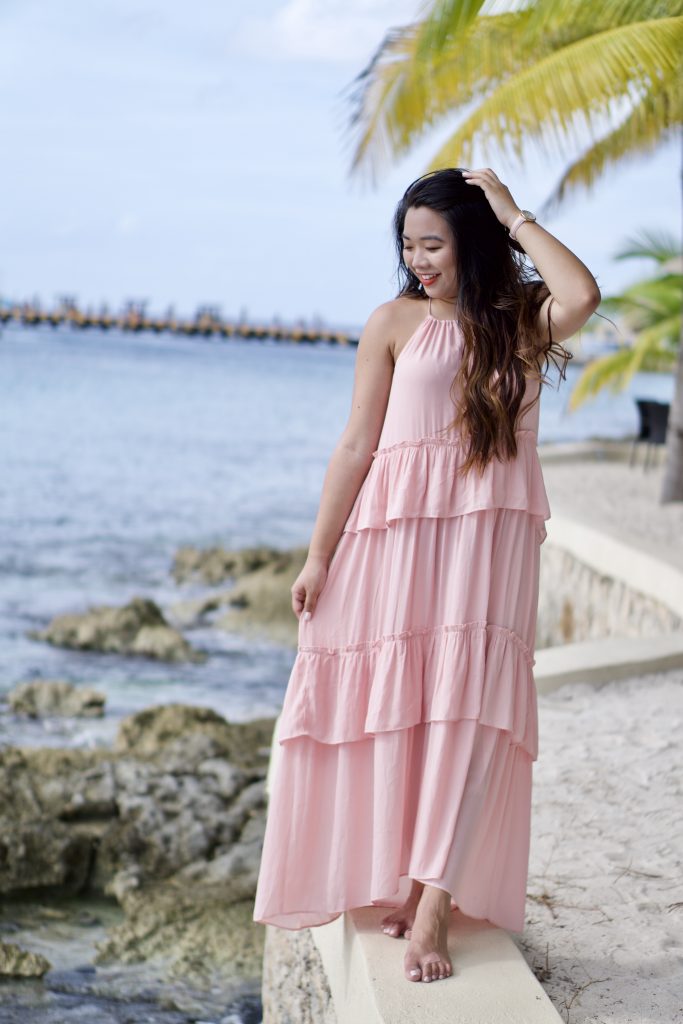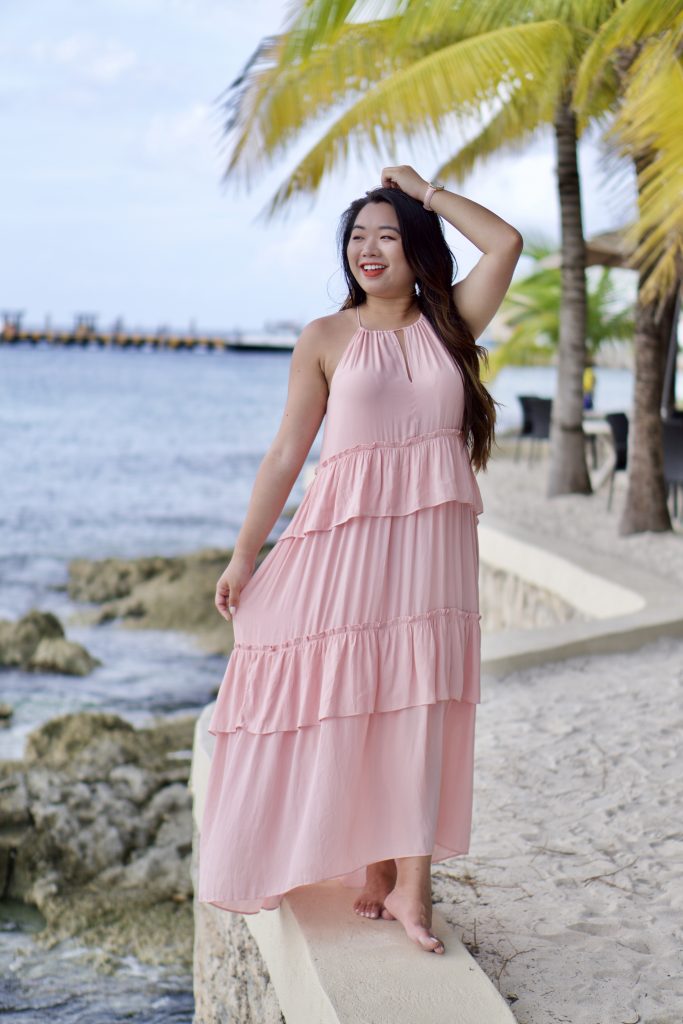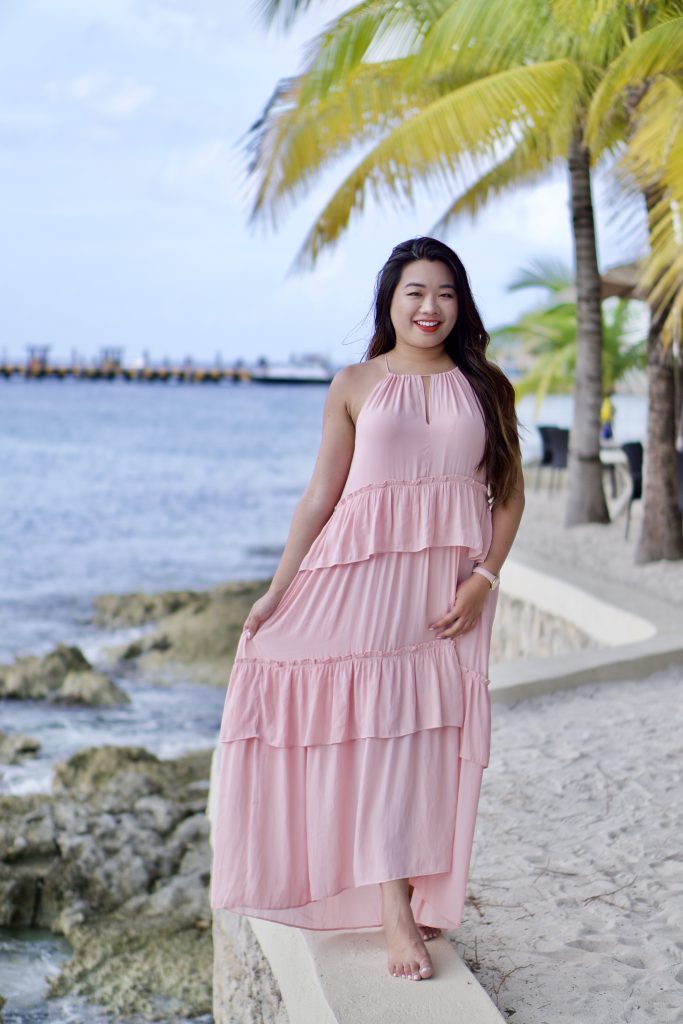 I'm actually still on the ship as I'm writing this right now, and we're currently on a detour over to New Orleans, Louisiana. Long story short: it's been a HUGE mess, and hopefully by the time y'all are reading this I'm finally back home! BUT even though the last few days have been pretty rough, we had to most amazing time visiting different ports in the Caribbean! We shot this look for y'all during our stay in Cozumel. Every beach we went to was so beautiful, especially the one in Cozumel. The colors of the water are so incredibly beautiful- I wish photos could do it justice!
I found this dress during my pre-vacation shopping, looking for cute summer dresses to wear on the beach. This one caught my attention almost immediately, and I wore it at least twice over our trip. I know autumn's basically here to take over, but if anyone's looking for cute dresses to save for spring/summer or even if you have a casual wedding soon, this dress is perfect! The tiers make it super easy to breathe in, and you can style it really easily with a simple clutch and some basic heels.