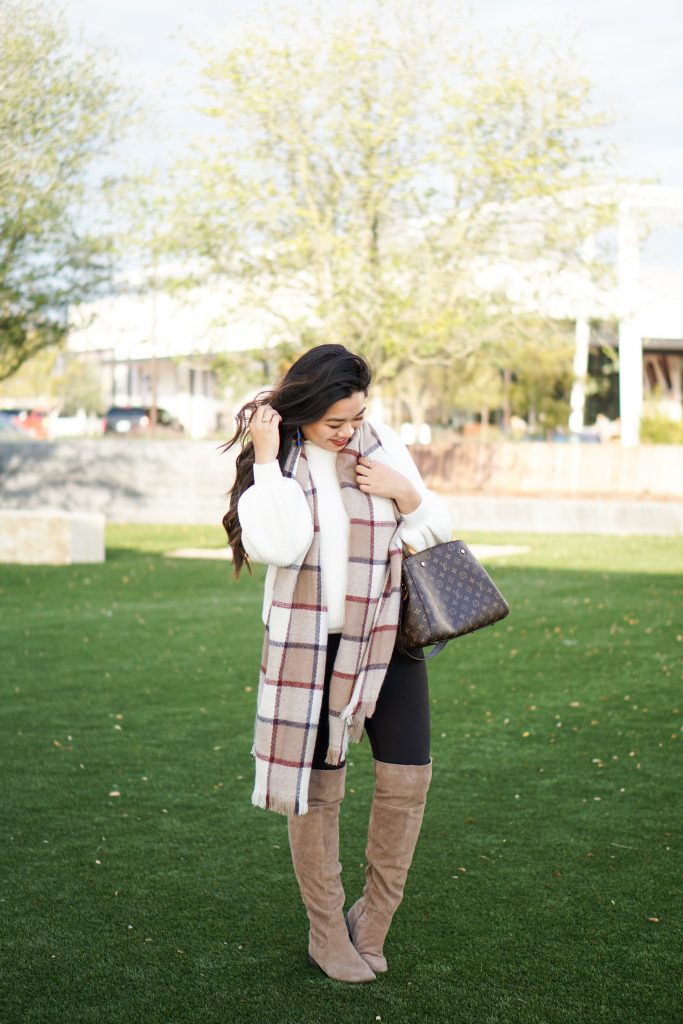 Hi y'all! Hope you all had a wonderful Thanksgiving & you're enjoying all the leftovers from your feast! I'm writing to y'all while I'm still in San Francisco right now. It's 70 degrees here, so it feels a little weird to be talking about scarves and sweaters while I've been wearing a tee and shorts every day so far. Nonetheless, it's still super nice to experience the warm weather for a little before heading back to Dallas and Denver next week!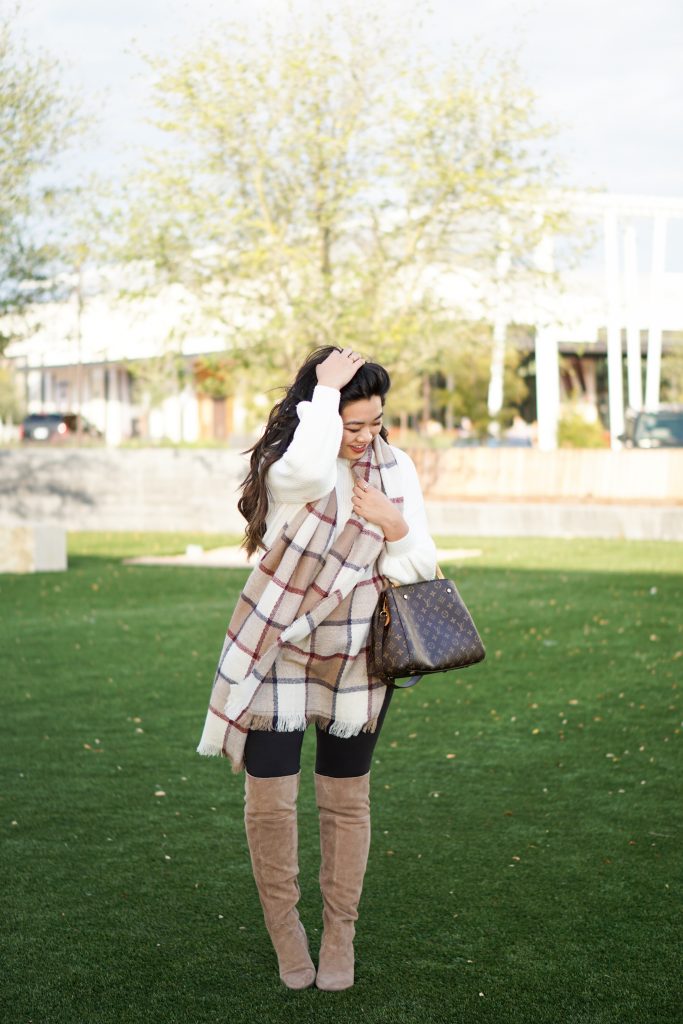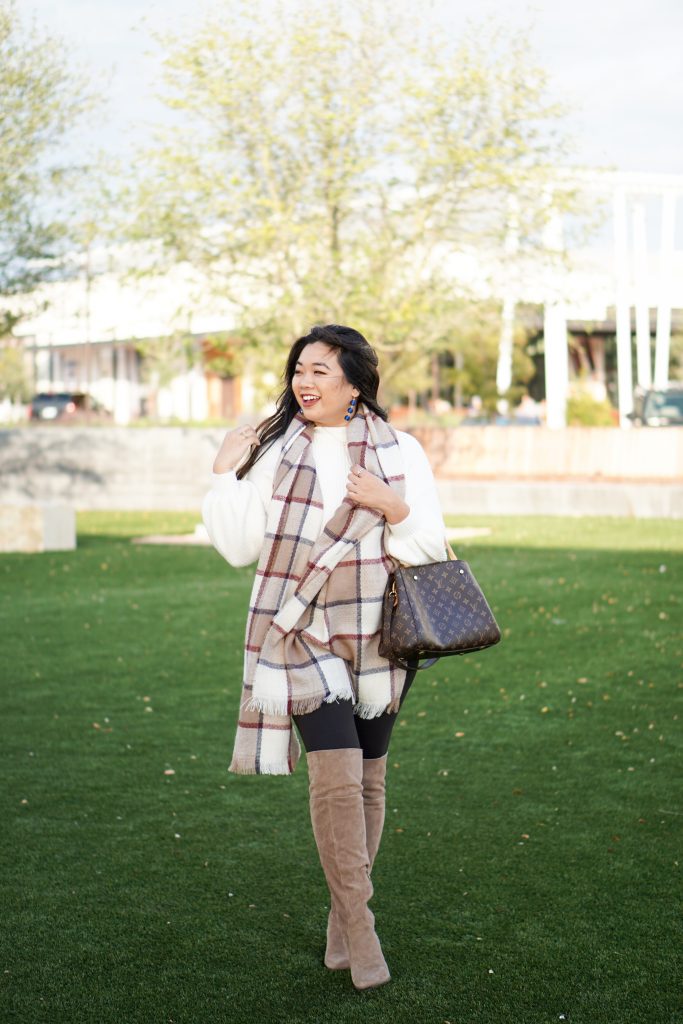 In the winter months I pretty much wear some variation of this outfit basically all the time. That being said, don't be alarmed if you see basically every outfit this winter look pretty much the same, haha!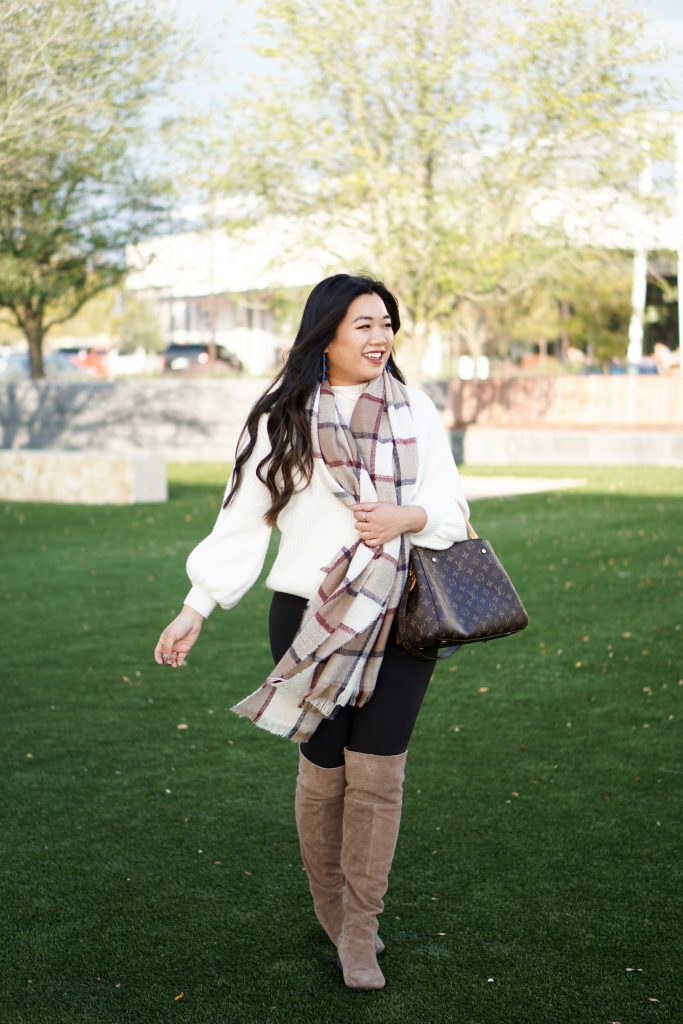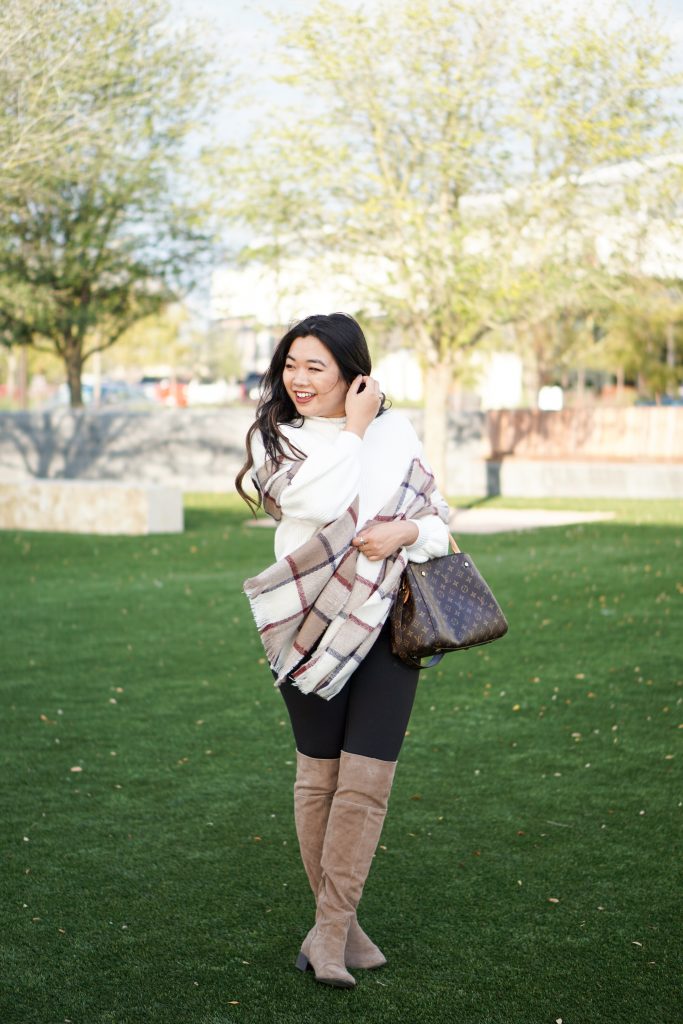 So far San Francisco has been a lot of fun- we've spent pretty much every day on our feet on all times. Even though we've walked more than 20 miles in the past 2 days, we've eaten so much that I'm sure we've stayed the same if not gained weight lol. The weather here is absolutely gorgeous- if I was ever to live here I definitely would be so content.
I'm actually writing this while Akash and I are watching Titanic and drinking wine right before bed, so I have to admit I'm blanking out on what to share with y'all. I just wanted to share this cute outfit because it's perfect for holiday season- you can wear it for all your Christmas/holiday parties! You can also alter it for pieces you already have in your closet, which makes it so versatile.
I don't have too much else to say to be quite honest! I apologize beforehand for the messiness/randomness of today's post, but I hope y'all enjoy seeing this outfit anyway! xoxo