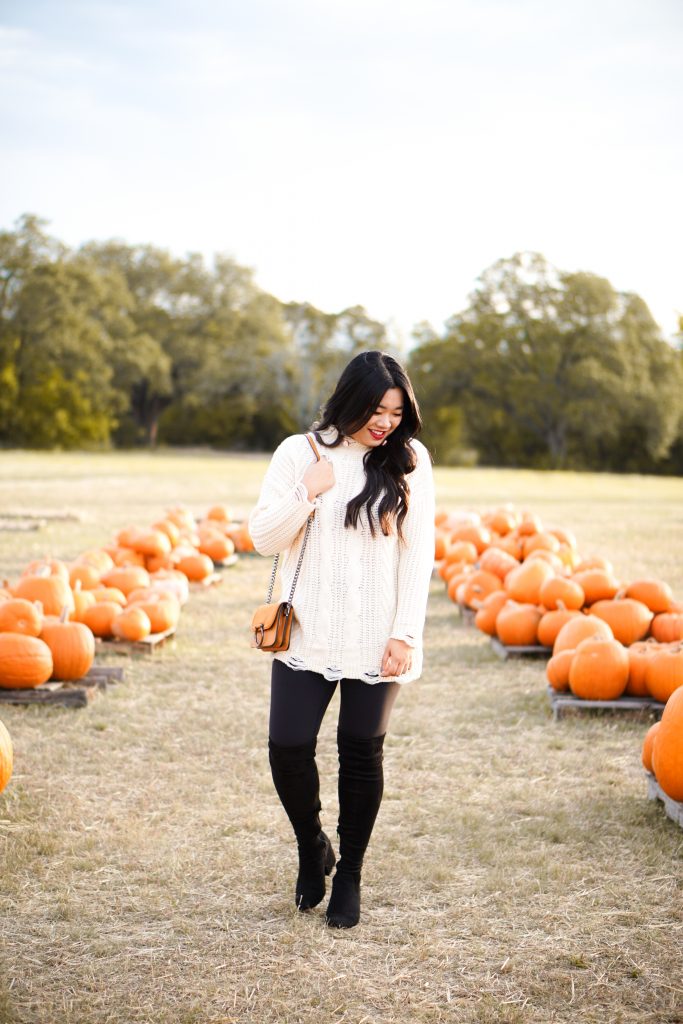 Hey hey! I may or may not be currently writing this blog post in class while I should probably be paying attention…🤷🏻‍♀️ Oh well! I finished my finance exam this morning and since then I've officially checked out for the week! Last week Akash & I took a trip to the Habitat for Humanity Pumpkin Patch in Bryan, and shot some really cute pics! Of course I had to share allll the outfit details!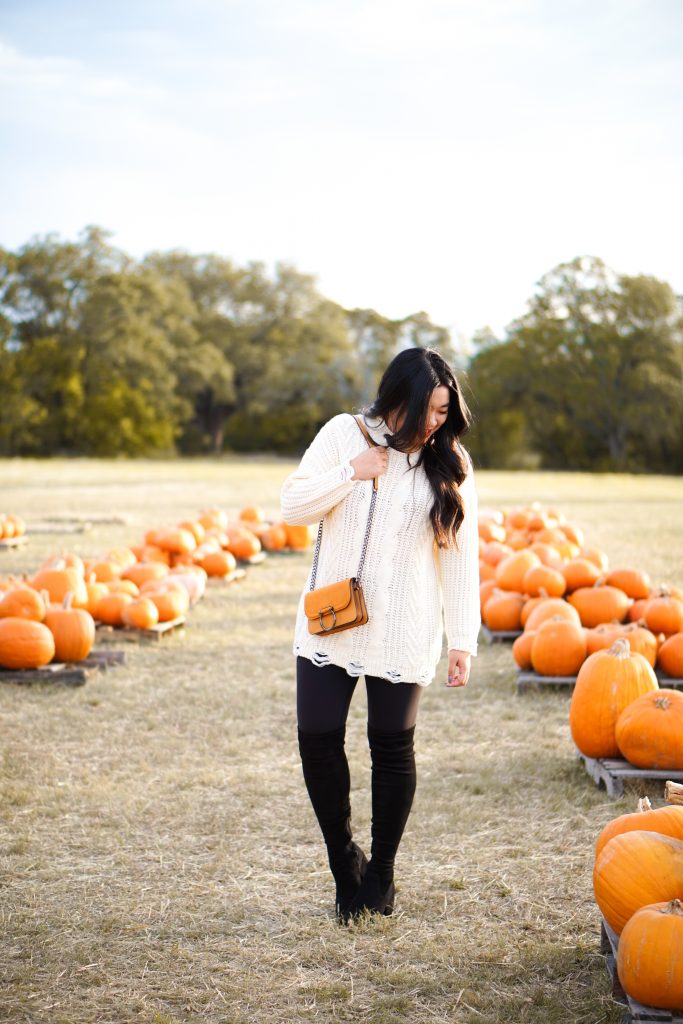 Who doesn't love a good pumpkin patch in the fall?! I don't even mind being basic when it comes to pumpkin patches, haha. I'm still waiting to go with my friends next weekend to get cute photos together! I can't believe Halloween is only a week away- this semester is blowing by! I feel like I say this all the time, but time is seriously going so fast. Graduation is officially less than 2 months away! CRAZY.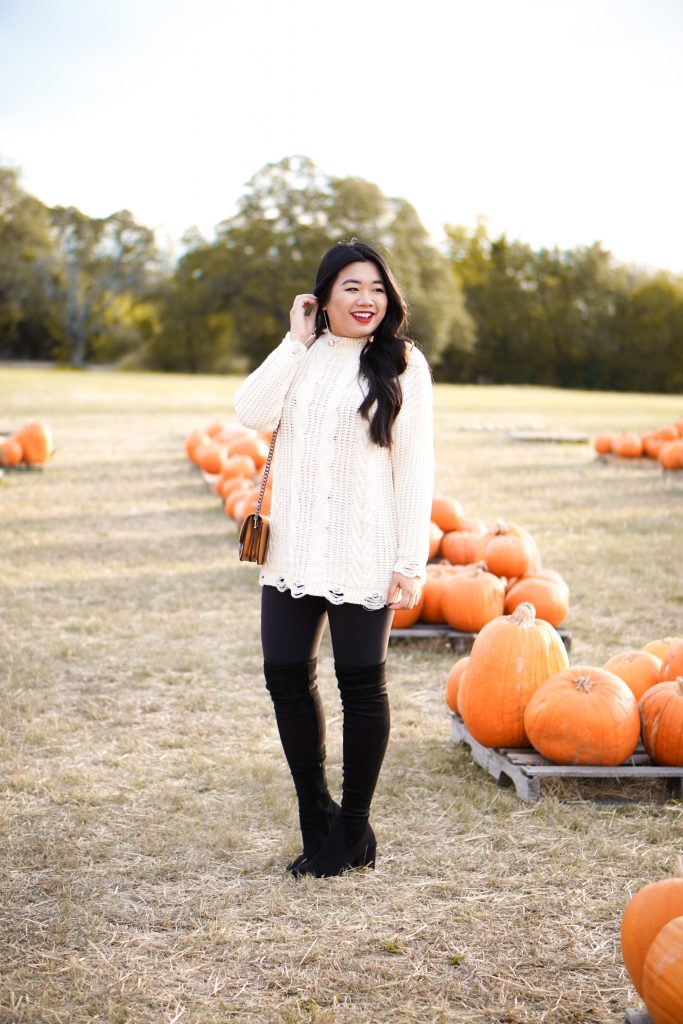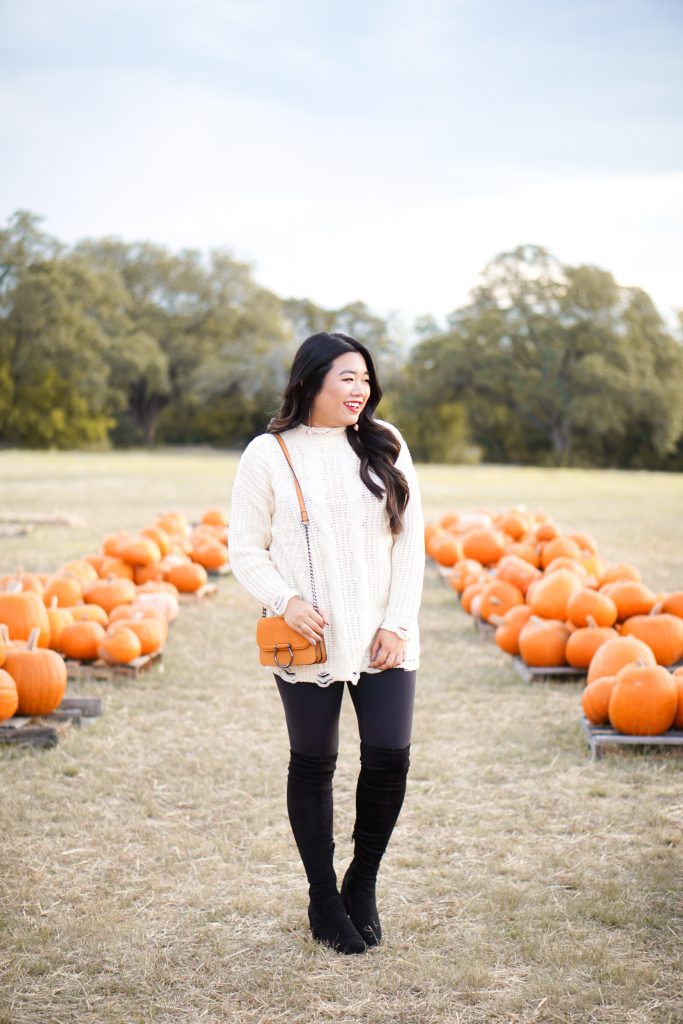 Lots of things are going to be changing in the coming weeks, so get ready for a life update post as soon as I get my sh*t together! But for the time being I'm just going to enjoy the life of a college senior while I can. 🙂 Which includes random Tuesday nights spent at the pumpkin patch! I already know this sweater is going to be one of my faves this season! I got it from Red Dress Boutique, and it's super cozy. Also love the distressing on it- so cute. You can never go wrong with a basic white sweater!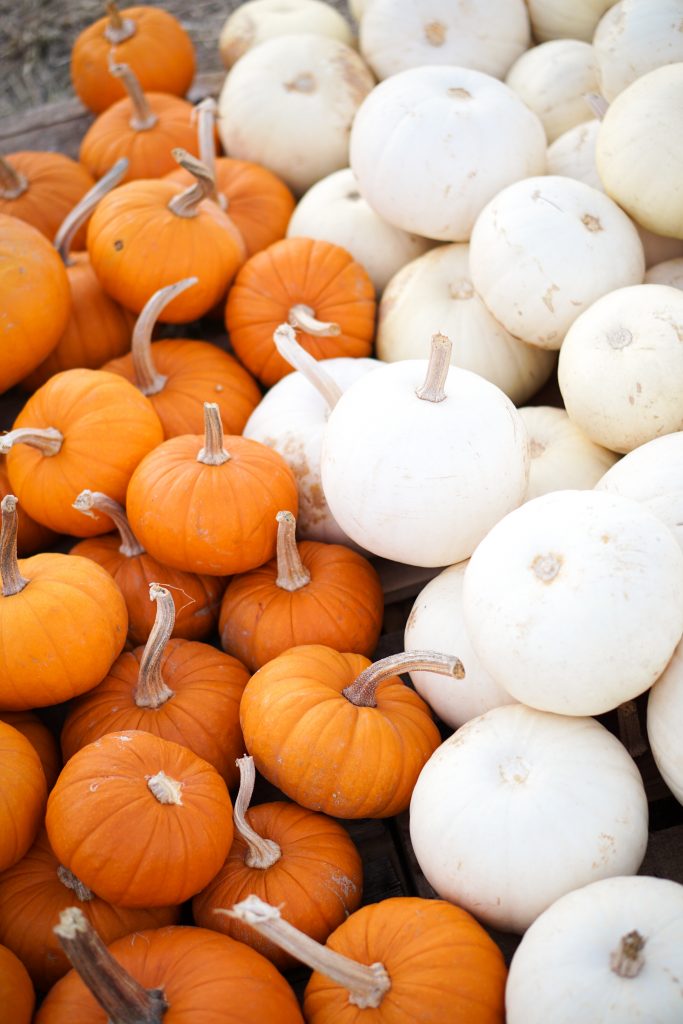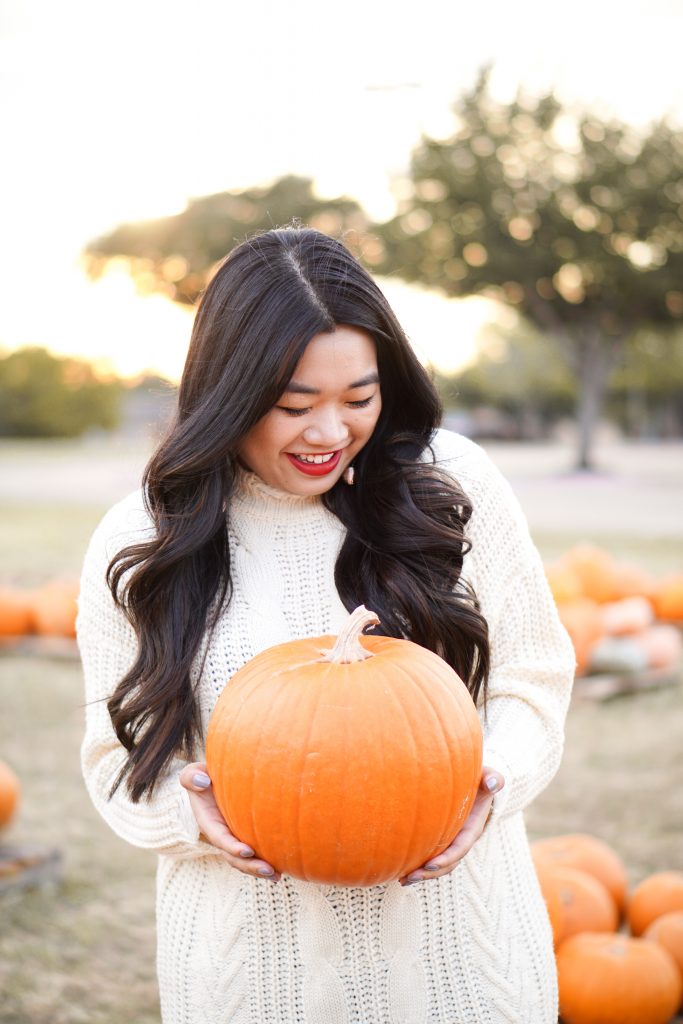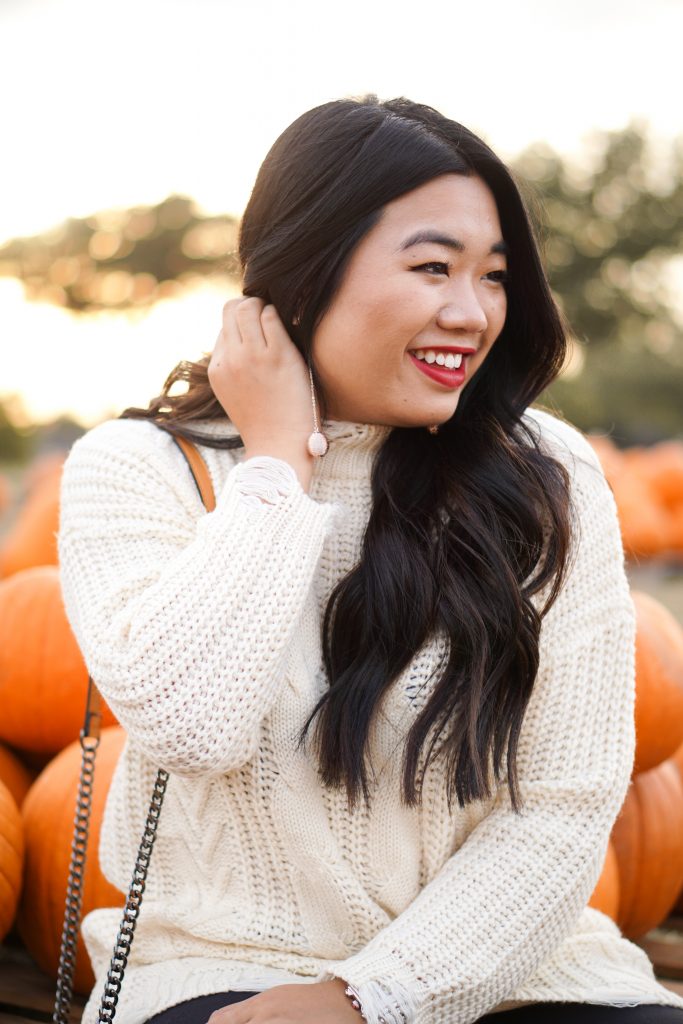 I also snagged this crossbody from Nordstrom a week ago, and I'm obsessed! It definitely has some Chloe-esque vibes, for a tiny percentage of the price. It's just big enough to fit all my essentials too.