Hello hello, friends- happy FRIDAY!! I hope you've all had a wonderful week, and I have missed you so dearly! The day you're reading this, I'm flying out to the Big Apple for a 4-day trip with my girls, and today happens to be my 21st birthday- INSANE. I can't believe I'm 21 already, y'all! I'll talk about my trip to Her Conference with Brit + Co. in another post, so keep a lookout for that one coming to you next week! It's been an insane whirlwind over here in my world, and I seriously can't wait until Akash and I's vacation in August. As much as I love being busy, I definitely am in need of a good vacation by the beach. Today's outfit is another date night look! I've been loving jumpsuits so much lately, and this one is probably one of the most flattering ones I've tried on.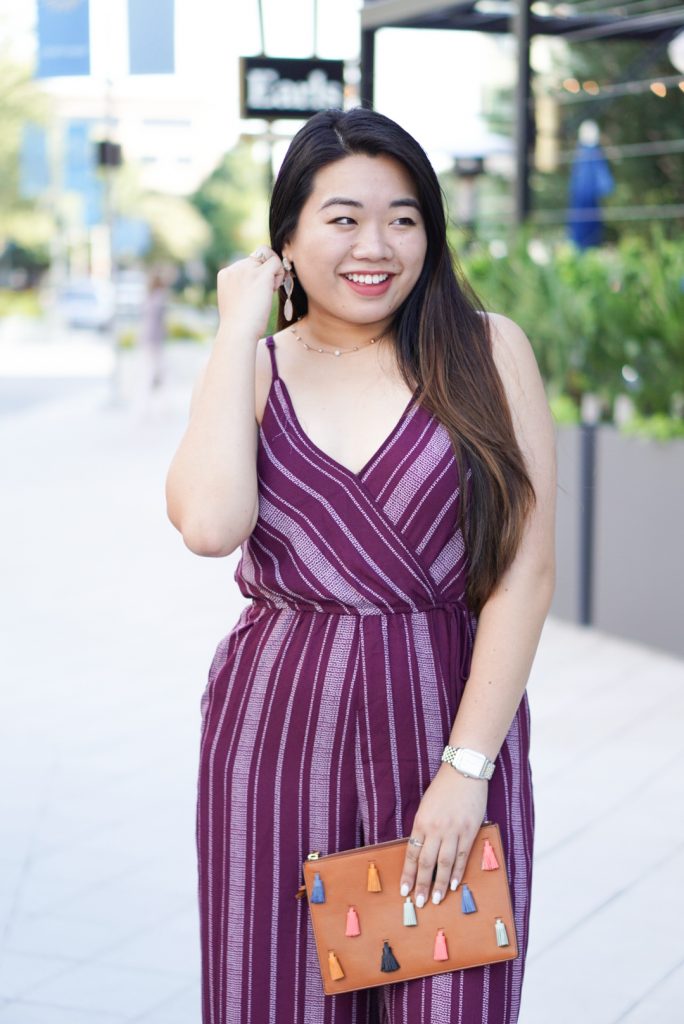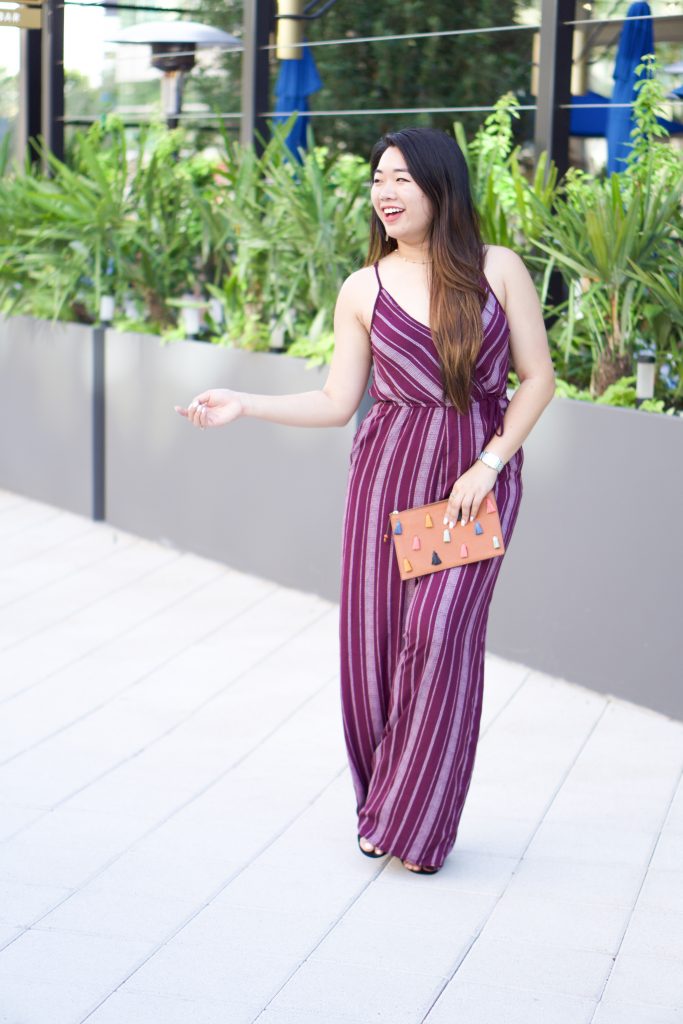 The best part about this jumpsuit is that it's under $30! Not only that, every item that I'm wearing in this look is under $50. 🙂 I love how this jumpsuit cinches in at the waist- it gives such a flattering silhouette! I also can't stand when the pant legs of jumpsuits are way too billowy, but these are the perfect width.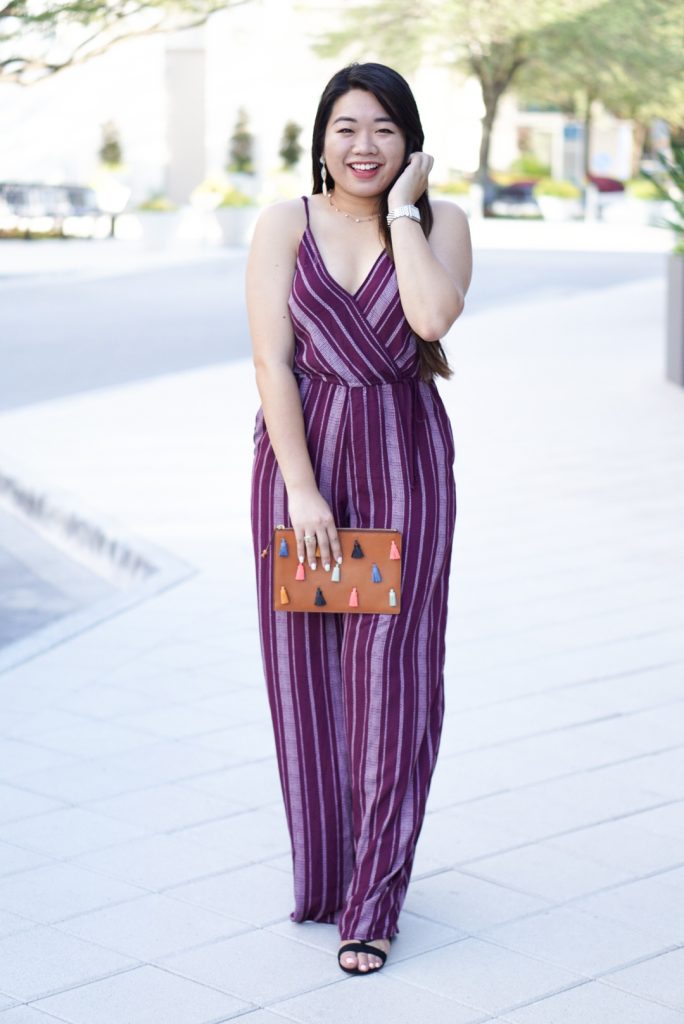 Can we also please take a moment to talk about this clutch?! My friend Madi at work gave it to me and I'm obsessed with these tassels- so fun! I love the touch that it adds to this outfit, without being too overpowering. I paired this look with my favorite black heels that are soooo comfy, along with a super simple choker necklace to top it off.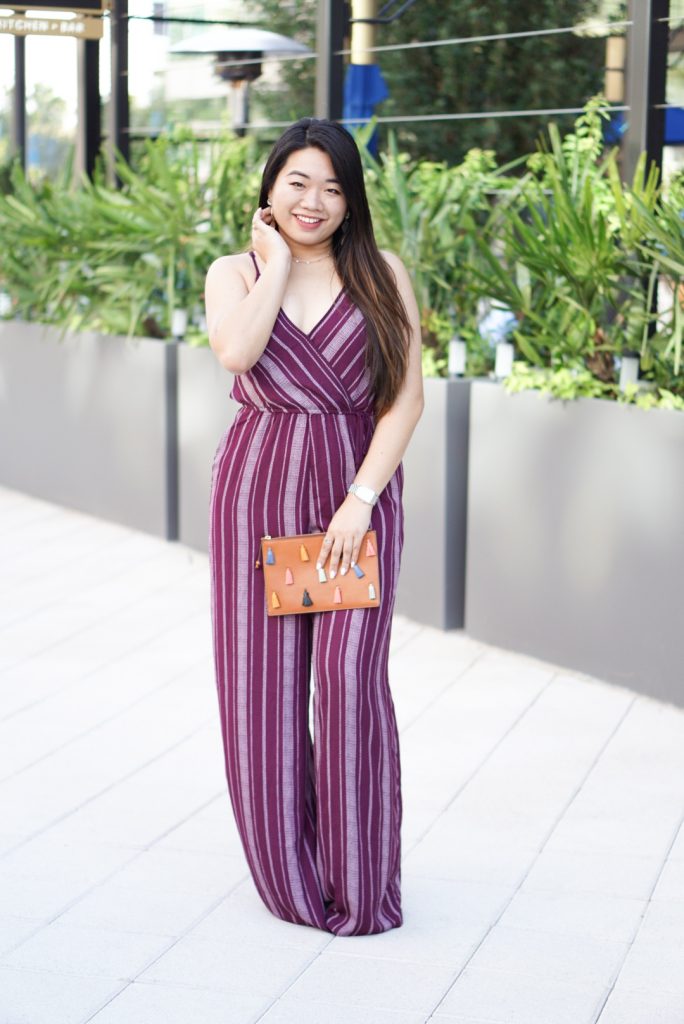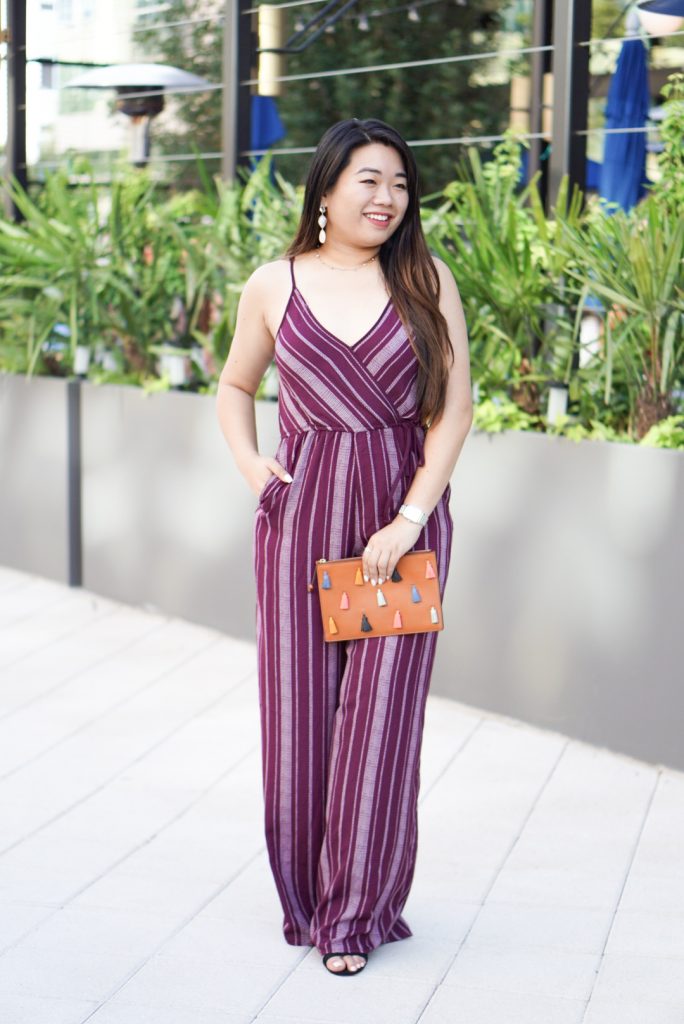 I'll probably actually wear this look for my birthday dinner tonight in the city. If y'all have any suggestions on things to do in New York City, please let me know- shoot me an email or comment on Instagram. I'll be there until Monday, so I would love to hear all of y'all's recommendations. If you're not following me on Instagram (@withlove.summer) go hit the follow button to follow along on all of my adventures this weekend, as well as through the conference! Happy weekend babes!!