Helloooooo, my friends & happy FRIDAY!! Today's blog post is going up a little later than usual, but I'm excited because 1.) this is one of the rare times that a blog post isn't scheduled previously, and I get to write & publish right after. And 2.) I get to share with y'all one of my FAVE boutiques, Red Dress Boutique!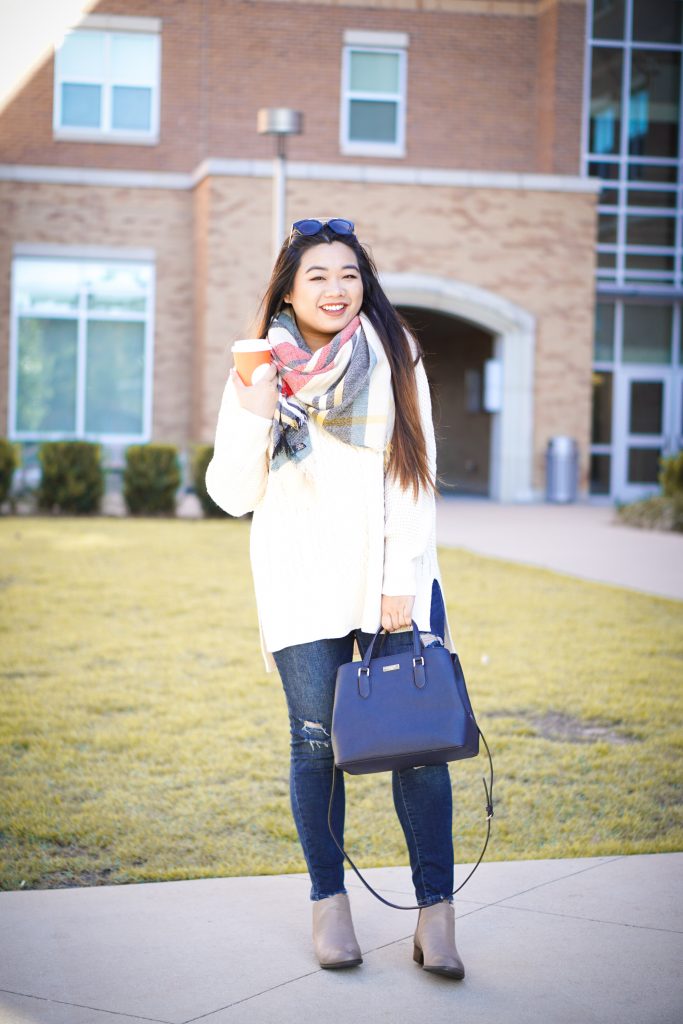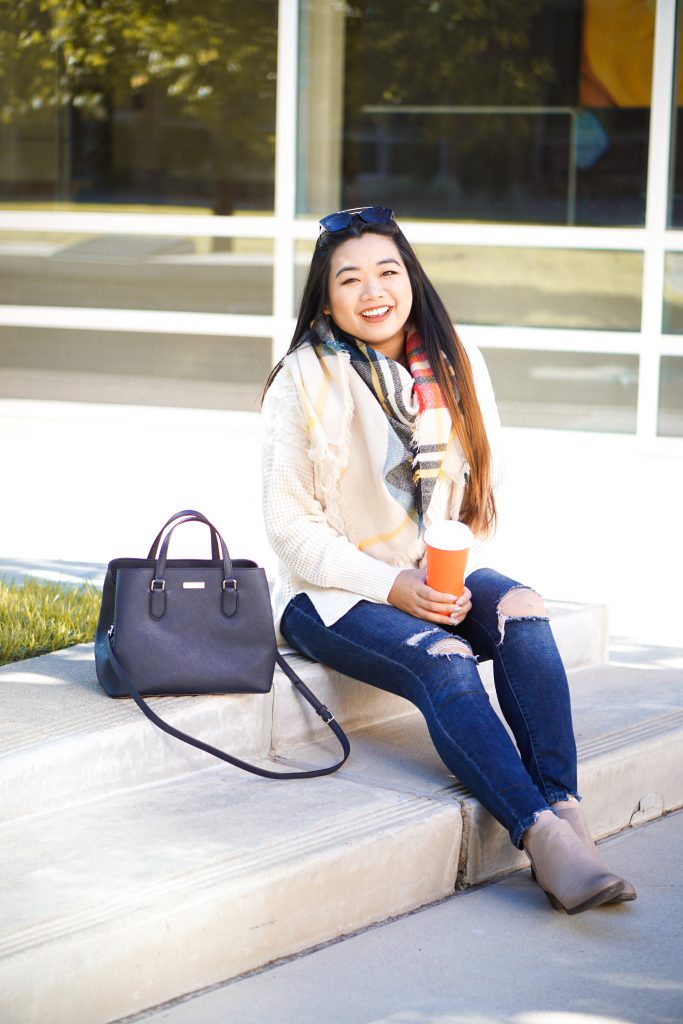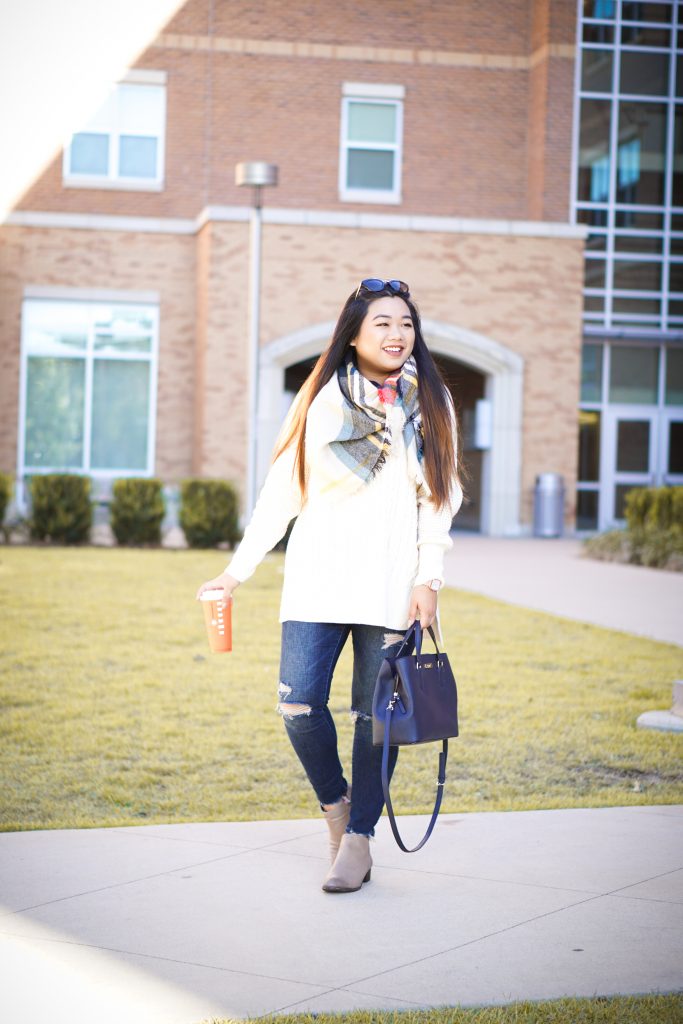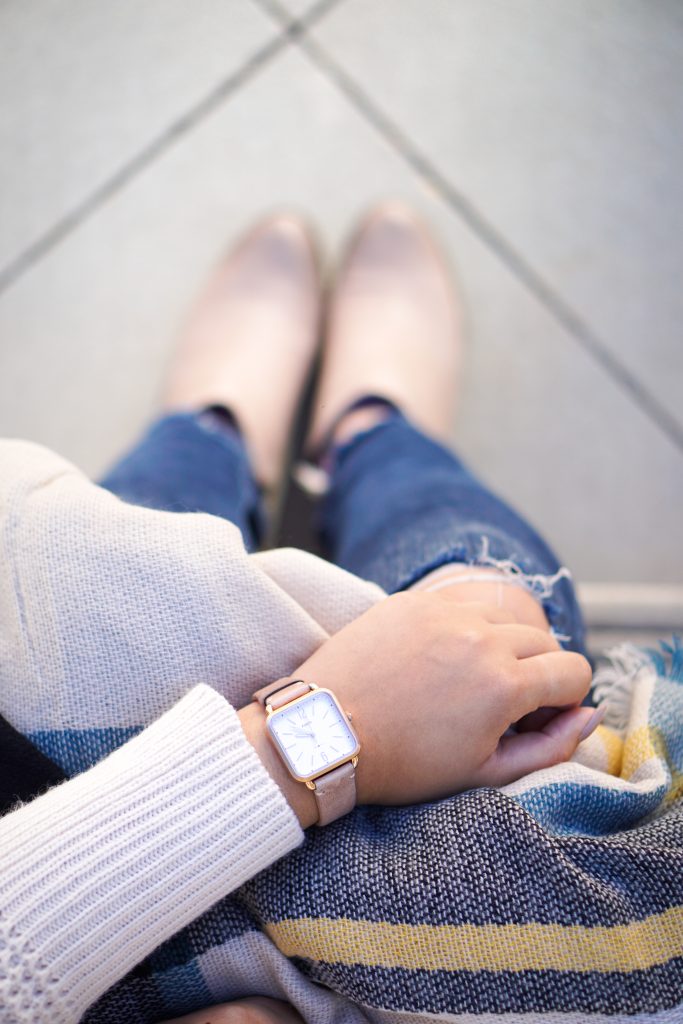 I've shopped at Red Dress Boutique for years now, ever since I first saw them on ABC's Shark Tank. I absolutely love how everything on their site is super affordable. You can get so many cute & trendy pieces without breaking the bank. I was so excited to get the opportunity to work with them!
Can you tell I'm super excited about the temps finally dropping?!
In the winter, chances are if I'm not wearing leggings and a sweatshirt I'm probably in an outfit that looks something like this one. You can never go wrong with the sweater-scarf-jeans-booties combo. This scarf from Red Dress is so cozy & I love the plaid! You can pair it with any sweater, too. I have my eye on a yellow sweater that would look adorable with it too.
This sweater's also a super essential for fall. You can wear it so many ways, and since it's ivory it goes with so many pieces.
Do y'all have any fun plans for the weekend?! I'm going to the pumpkin patch later today and I'm so excited. I love pumpkin patching- it's one of my fave parts of fall! Hope you all have an amazing weekend, see y'all Monday! xoxo