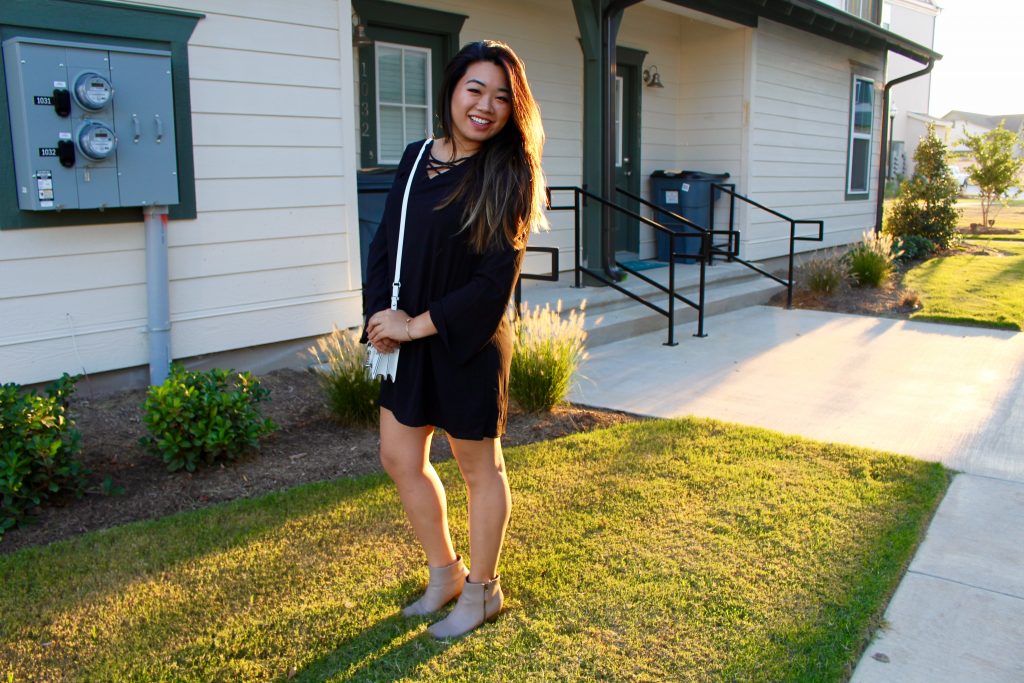 Happy Tuesday, friends!
Hope all of you are having a great start to your week so far, enjoying the weather wherever you are in the world. As for here in Texas, the weather is downright beautiful. I love this time of year, when the early mornings and late nights are just chilly enough for a jacket, but you can still get away with shorts and a tank top during the day when the sun's out. It makes for so many outfit options to play with!
Today's post is going to be an outfit of the day type deal- this is something I want to start doing more often. I've gotten really good feedback about quick outfit style posts simply because they're convenient for quick inspiration.
So without further ado, let's get into it!
P.S. Quick side note- all outfit details are below, I'm sorry I couldn't find the exact pieces, a lot of this stuff I bought a while ago! But I did my best to show y'all a few options that are either super similar or I thought are really cute and similar enough to replicate the outfit.
This outfit is super simple, and so easy to recreate with pieces you already have in your wardrobe. I love the way simple black dresses are so versatile and can be transformed for whatever look you're going for. I chose to stick with neutrals today, just for an easy, out-the-door type look. Pairing a long-sleeved black dress like this with a pair of booties is perfect for really any occasion- going to church, date night, or even a night out with your girlfriends.
I paired the outfit with my white Rebecca Minkoff crossbody, which I think gives the look a little bit of a fresh, clean edge. I love how structured this bag is, and how crisp the white makes it look.
Simple accessories just pull it all together, and top off the simplicity of it. I threw on this dainty bracelet and a knot necklace.
Lastly, I thought the taupe booties break up a little bit of the black dress, and prevents the outfit from looking like a funeral outfit.
I hope y'all enjoyed today's outfit post! Let me know if you recreate this outfit, I want to see pictures! It can so easily be switched up to your own style- for all of you college girls, throw on some accessories of your school colors and you have a gameday outfit. I'm for sure going to throw on my oxblood booties and some sunglasses with this outfit for the next tailgate.
If you've made it to the end, enjoy this picture of this adorable puppy that we came across at the end of the blogging shoot- he was so cute!!!
Outfit Details
Black Dress Lulu's | Booties Steve Madden Dolce Vita | Open Bangle Express | Knot Necklace Kate Spade | Crossbody Bag Rebecca Minkoff