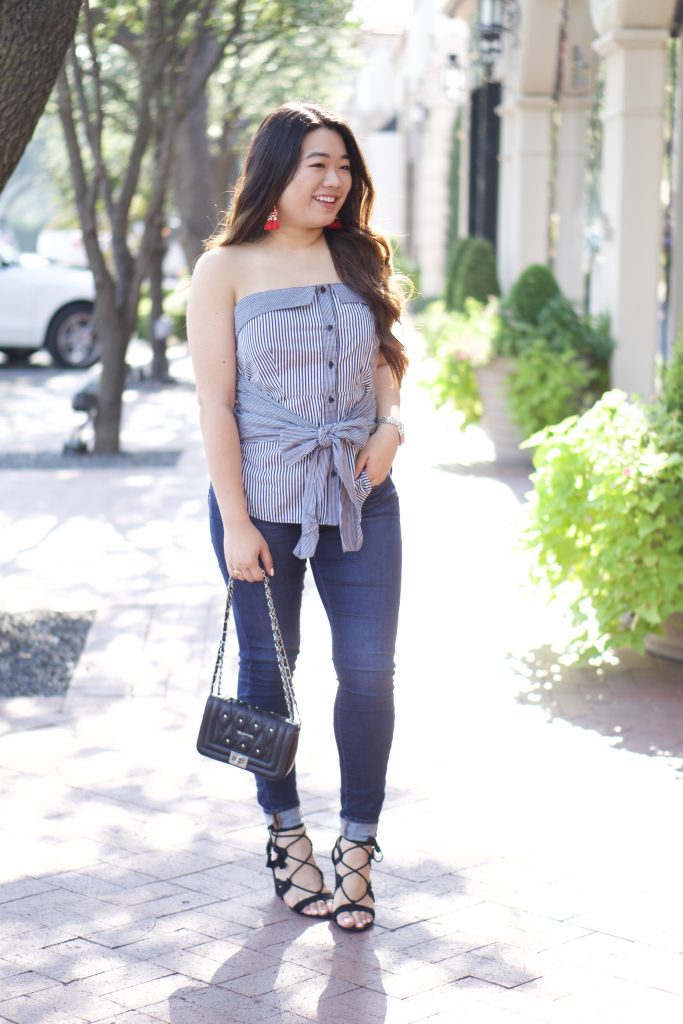 Happy FRIDAY!!! You guys- today is a momentous occasion….I'm finally done with my internship and my two weeks of summer begin- EEK!!! This weekend will be jam-packed of doing a whole lot of nothing… and I'm definitely not mad about it. 😉 I'll save y'all my typical "time's gone by so fast" speech today and jump right into this outfit- it includes the cutest top ever!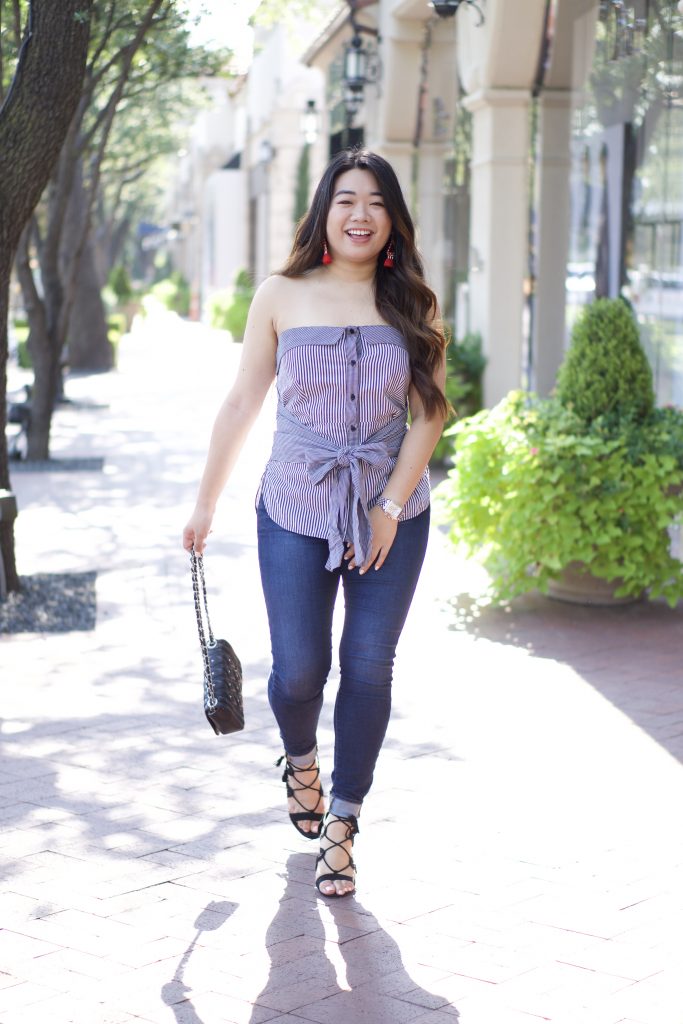 There's something about this top that makes it super flattering- I'm thinking it's the belted detail, that shows off a thinner waistline. I've been loving strapless pieces lately too, because of the way they show off the collarbone. Sometimes, though, they can make your neck look a bit bare so I love pairing strapless tops or dresses with dainty necklaces or some fun bright earrings.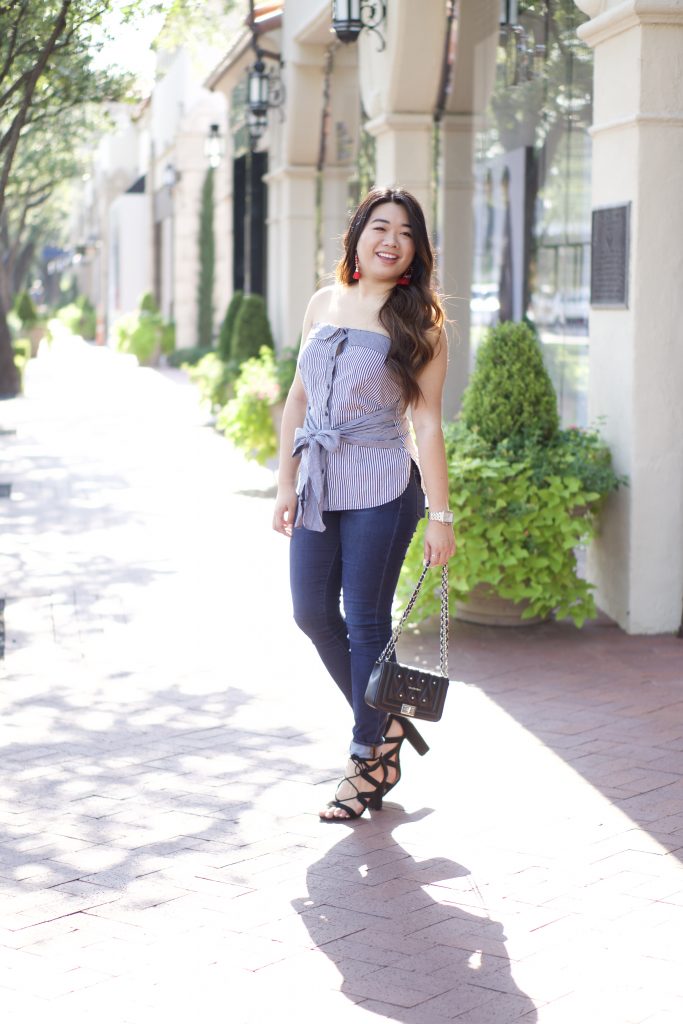 This next week's going to be full of random errands I have to finish up before heading back to school (not as fun.) But at least Akash & I will have a week on vacation before having to go back to studying 24/7! I'm super excited to shoot a ton of fun looks for y'all on our trip- it's going to be so fun, I can hardly wait!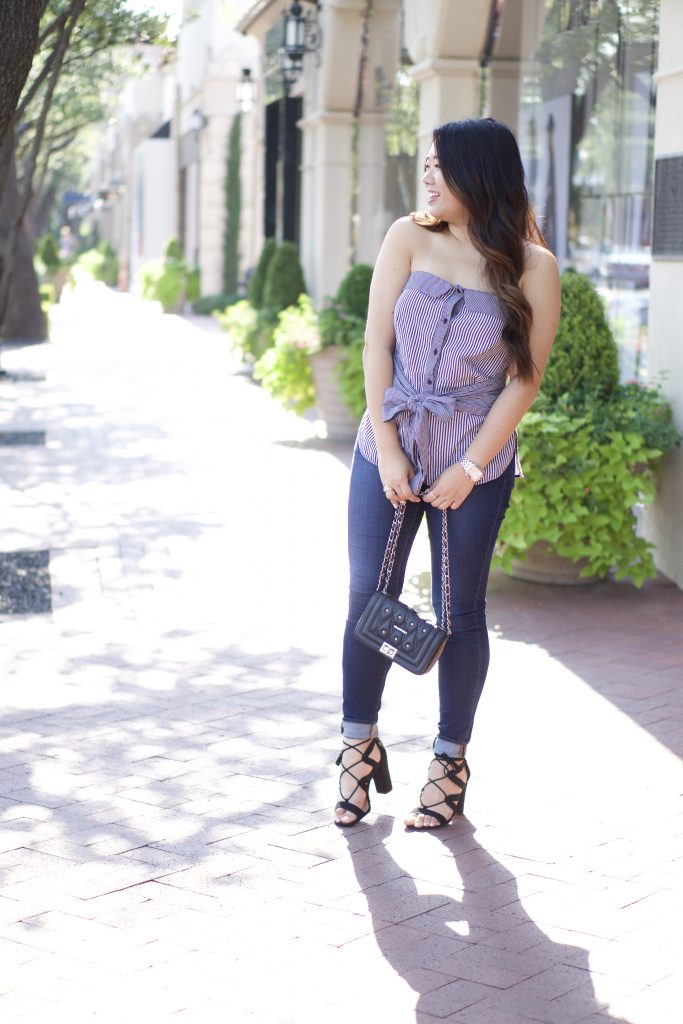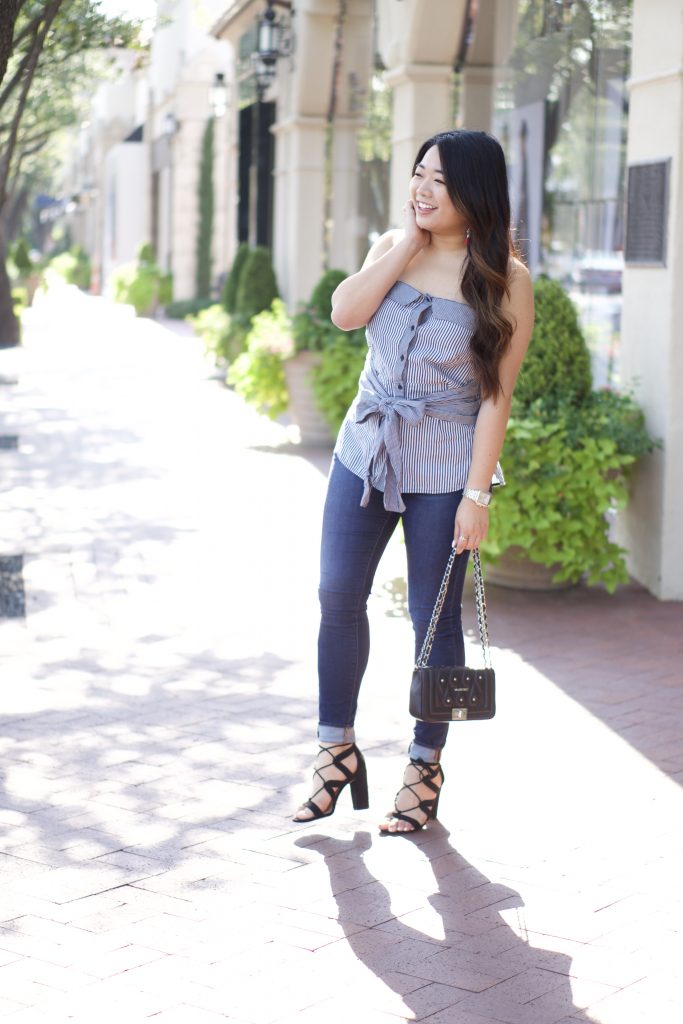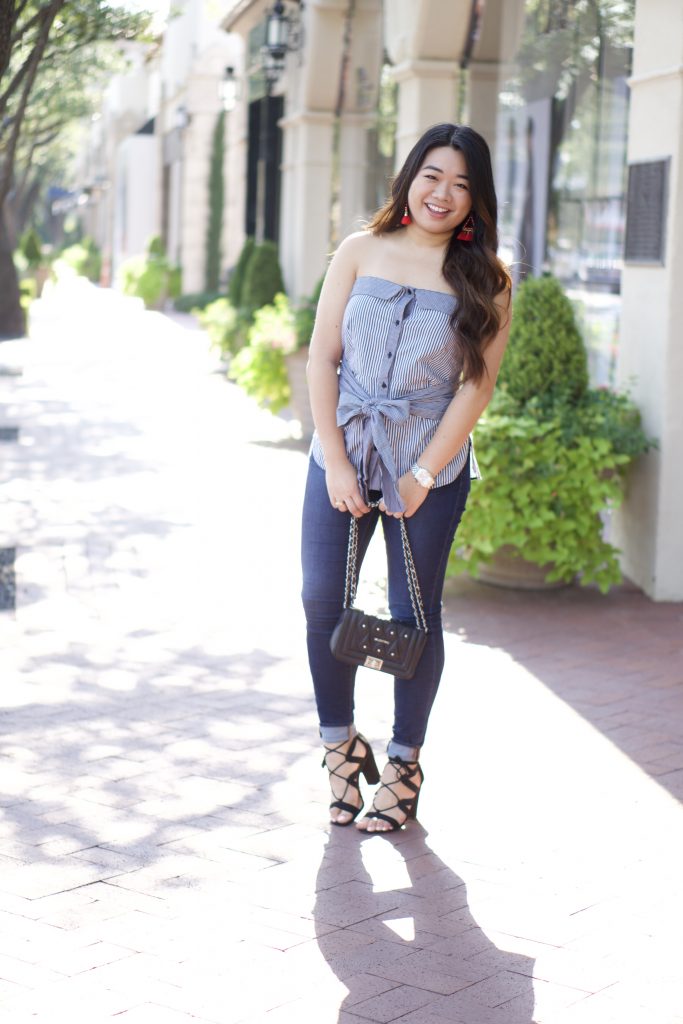 It's getting super late as I'm writing this (I'm writing this at about 2am on Thursday night… technically Friday morning I guess?) so I'm going to keep this post short and sweet. Hopefully that's okay with all of you! Be sure to tune back in next week- I've got some super cute looks coming and some super fun life/beauty collaborations coming your way! Have an amazing weekend babes!!!