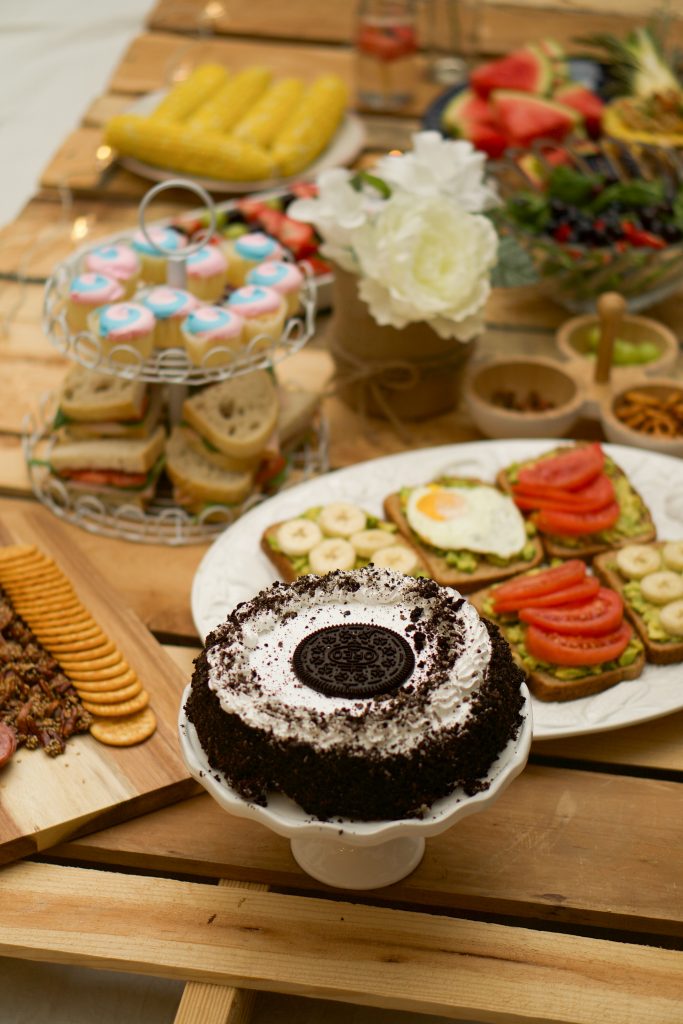 Happy Monday, friends!! Hope everyone had a wonderful weekend! 🙂 I'm currently writing to to you all from 500 feet up in the air, on my way to New York City. I've been meaning to write this post for the longest time, and have just now gotten the chance to actually do it! 
A few weekends ago, I got together with a few of my friends for a little backyard barbecue style party (that may or may not have actually had any barbecue… lol.) It was so fun, and I definitely enjoy party planning, so I figured why not share it with all of you?! The setup turned out absolutely adorable, and I'm so glad the photos came out well too.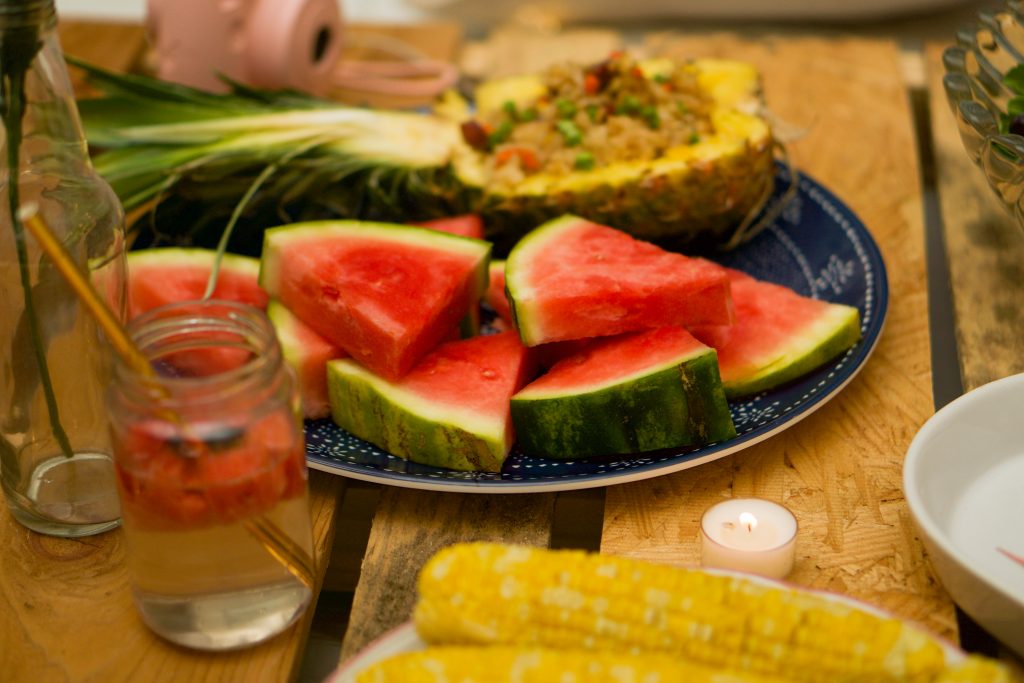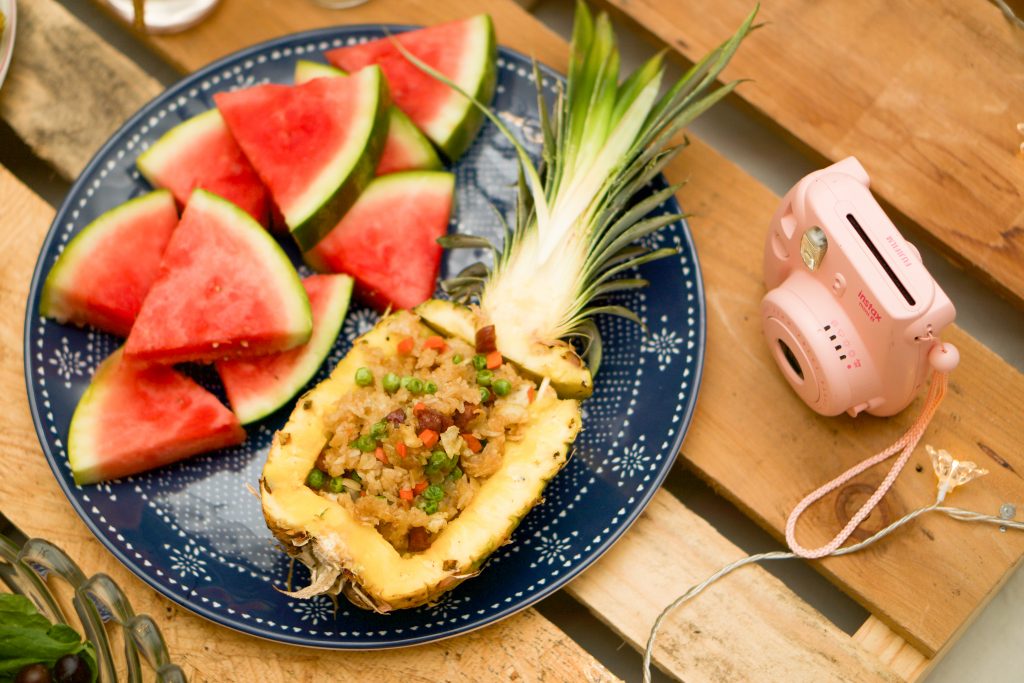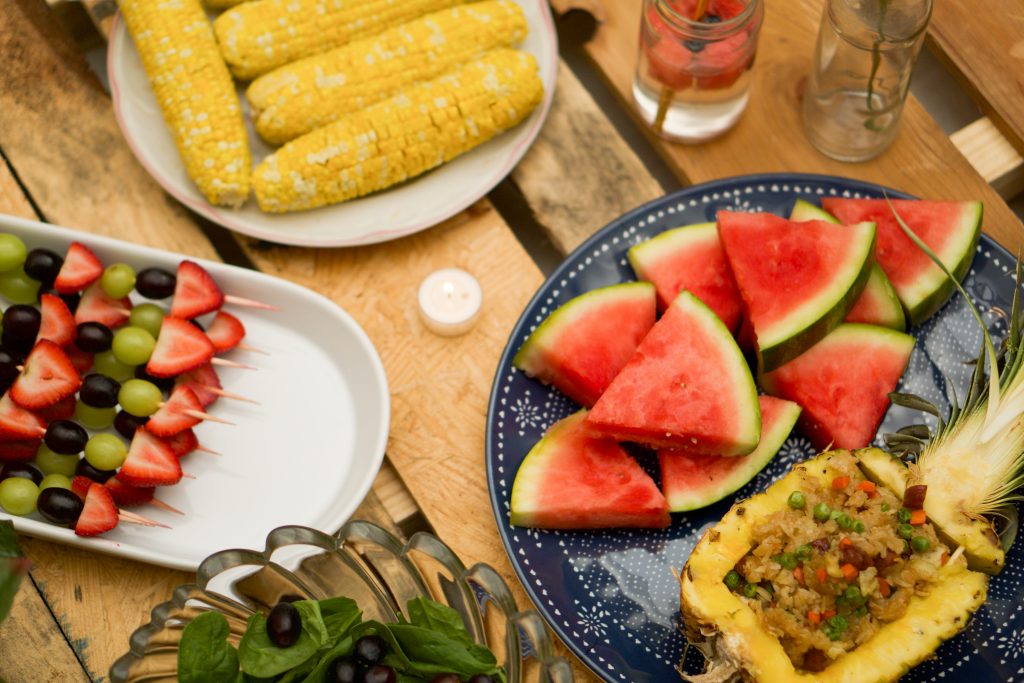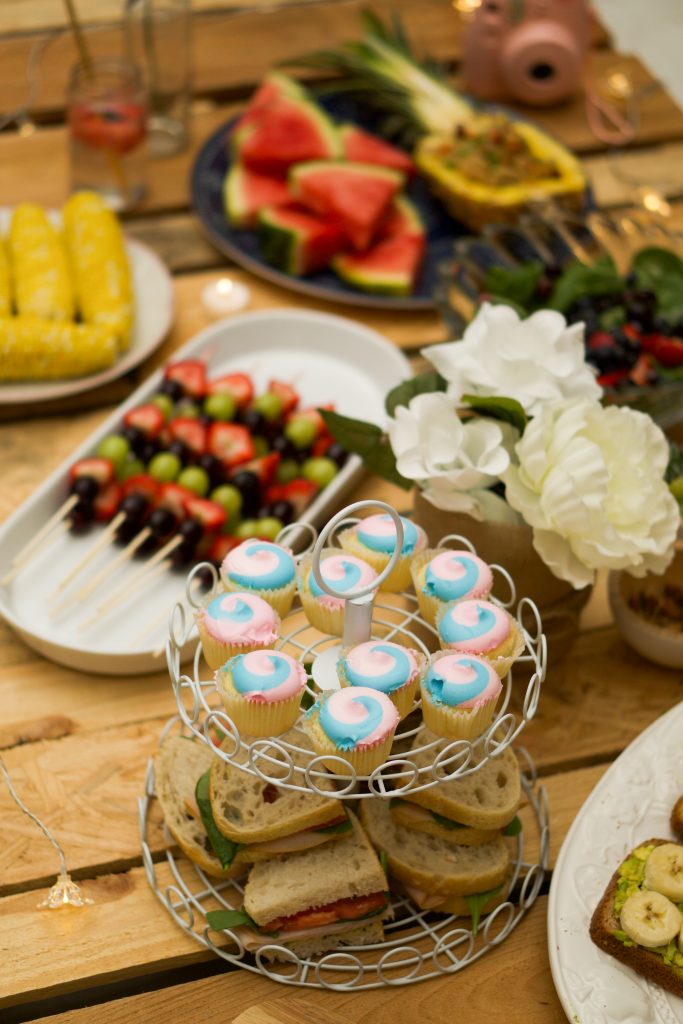 Setting this whole thing up was an experience in and of itself- we had to battle some weather troubles, and figuring what foods we wanted to put out for the night, but it all turned out really well.
For anyone throwing a party anytime soon, I highly recommend making some fruit kabobs! These babies were SO easy to put together, and look so cute in the spread. 
Since summer's in fully swing right now, we carved out half of a pineapple and filled it up with fried rice- so cute, right?!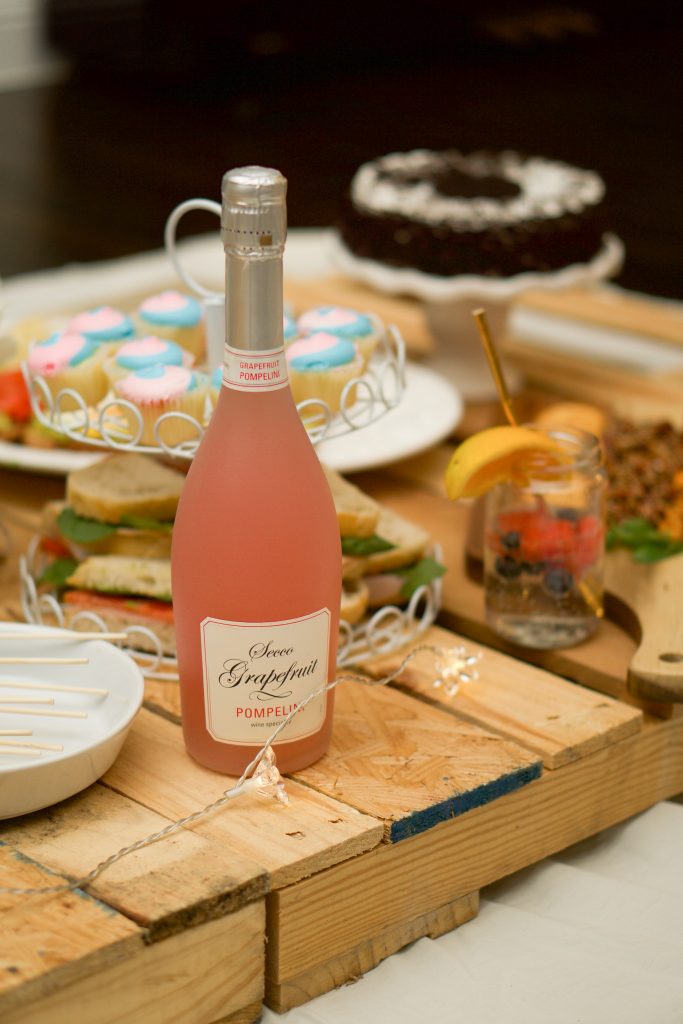 For anyone wanting to make a charcuterie plate when you have company, these are super easy to put together too. I found the wooden platter at Target for pretty inexpensive, and we just placed the cheese, crackers, and nuts on the plate.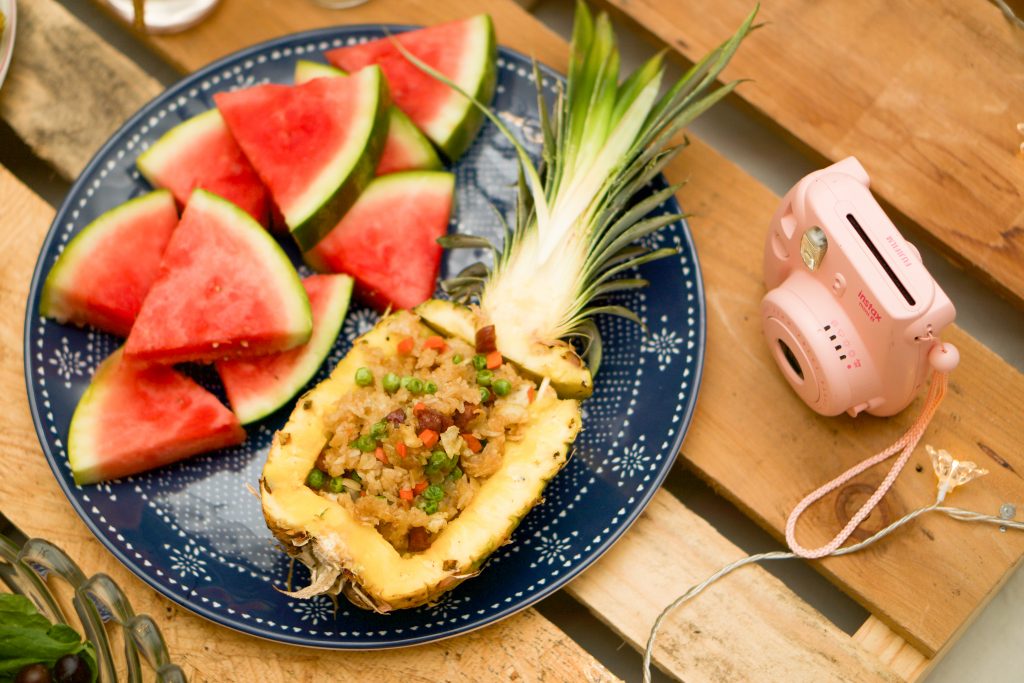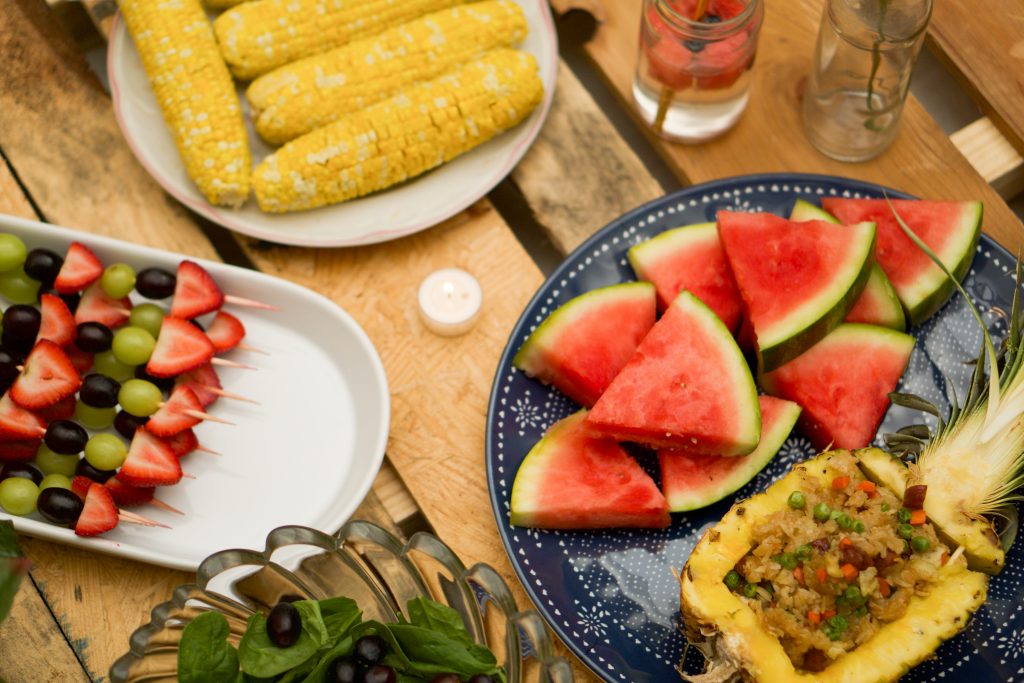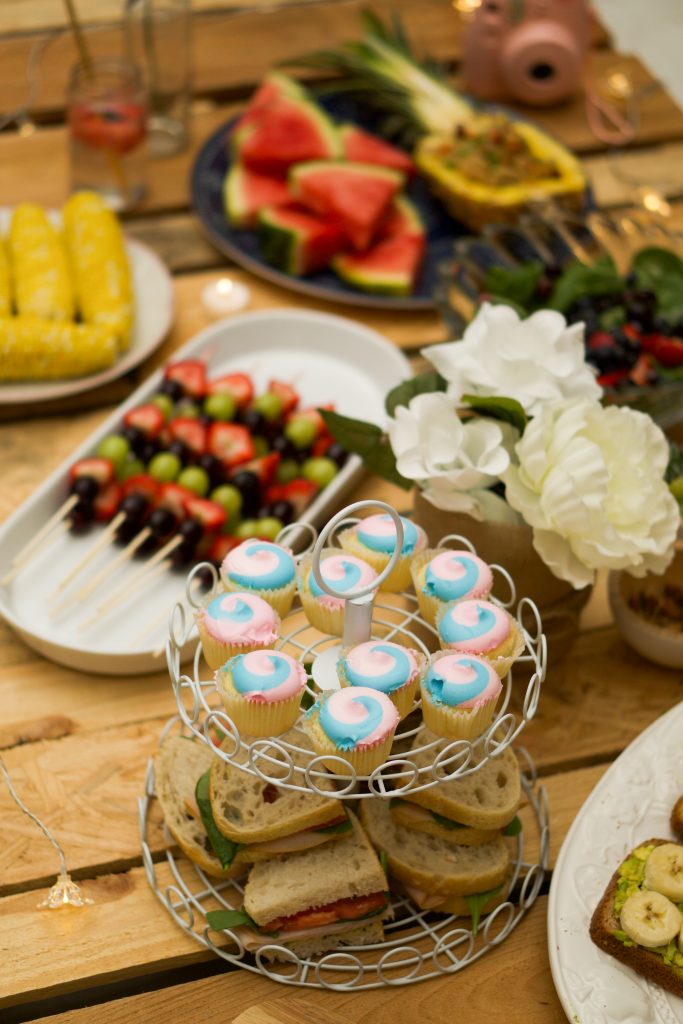 For dessert, we topped the whole thing off with this amazingggg ice cream cake– you can bet that it was devoured within minutes. No leftovers, seriously! Carvel was kind enough to provide us with this ice cream cake, and it was the perfect addition to our little get together. 🙂 If y'all are planning any sort of end-of-summer bash, be sure to check out these delicious ice cream cakes!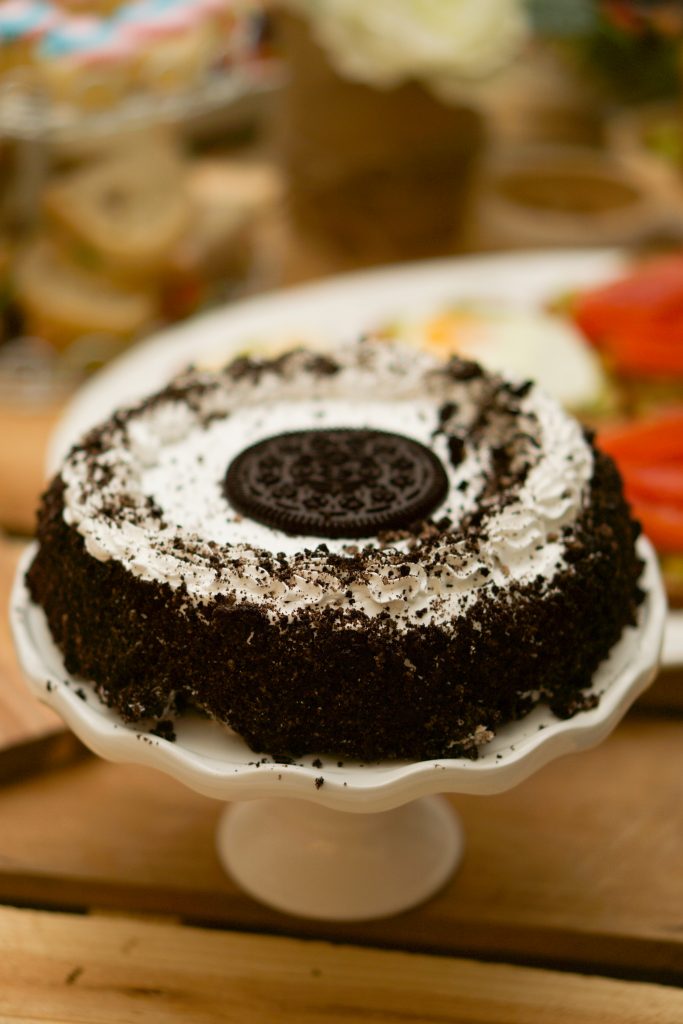 I know I didn't end up covering everything, so if y'all have questions about anything in the photos please let me know! If you guys recreate this dinner tag me in all your photos- I'd also love to see them! I hope you all have a wonderful start to the week- see you on Wednesday with all of my NYC posts!! 🙂