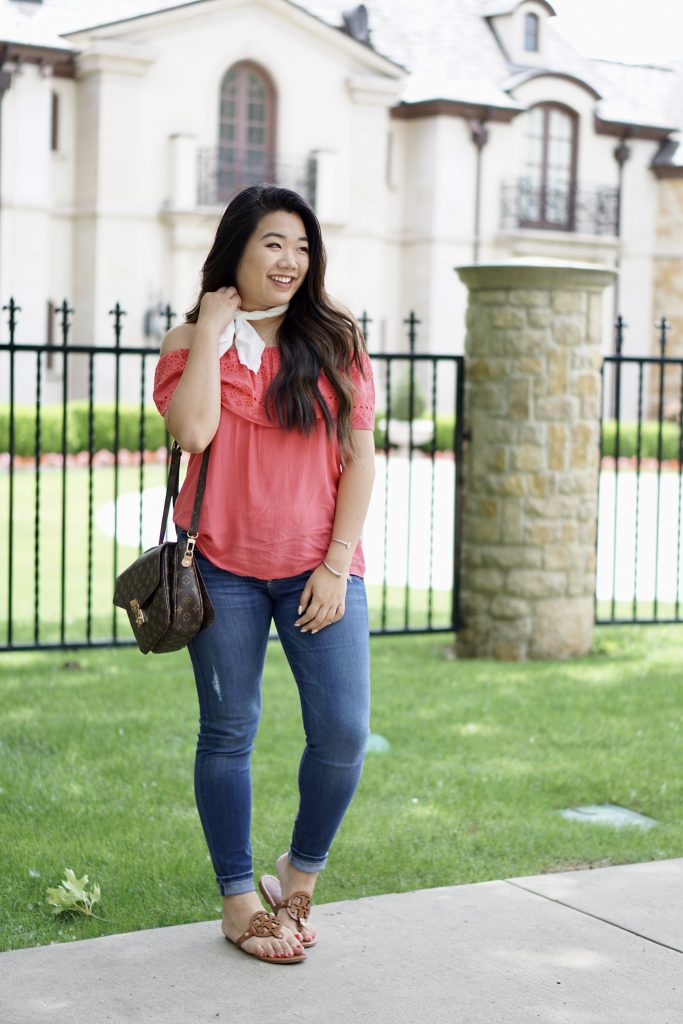 Who else is loving neck scarves lately?! I seriously can't get enough of them! I've always been into retro looks, so neck scarves are totally up my alley. Today I'm sharing this adorable look, and I've also linked a few of my fave neck scarves that are on my wish list!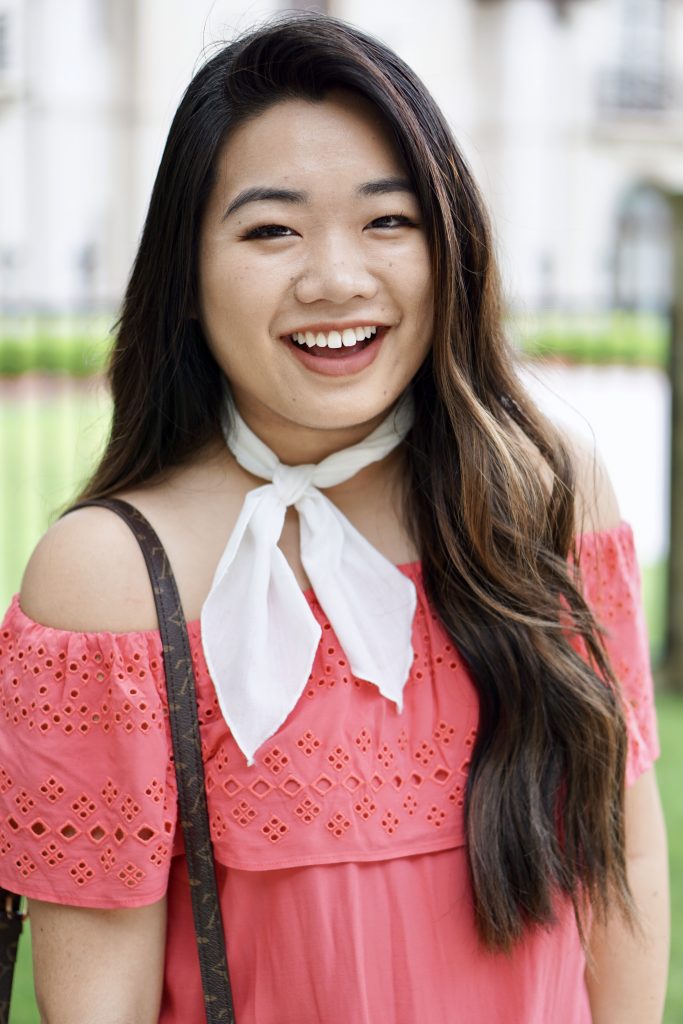 I'm going to keep today's post super short & sweet! I personally only like wearing neck scarves with off-the-shoulder tops, or with tops that have a lower neckline, so that the scarf really pops. Y'all know I'm obsessed with off-the-shoulder tops, but I hate wearing them without accessories. Enter, neck scarves! They're such an effortless but adorable accessory, & I love the retro feel it brings to a look.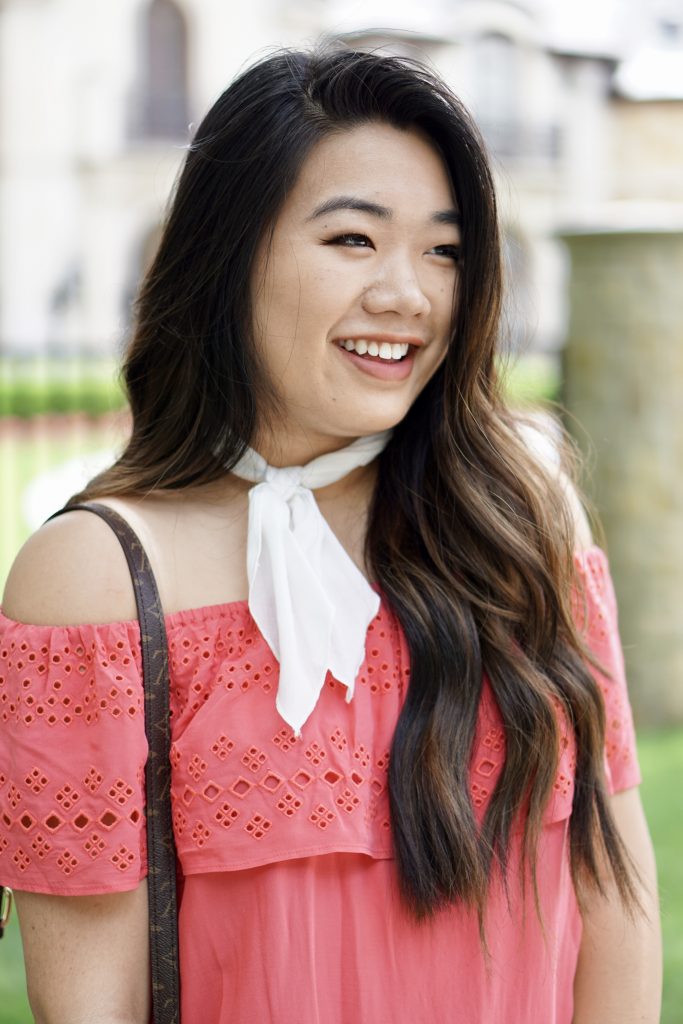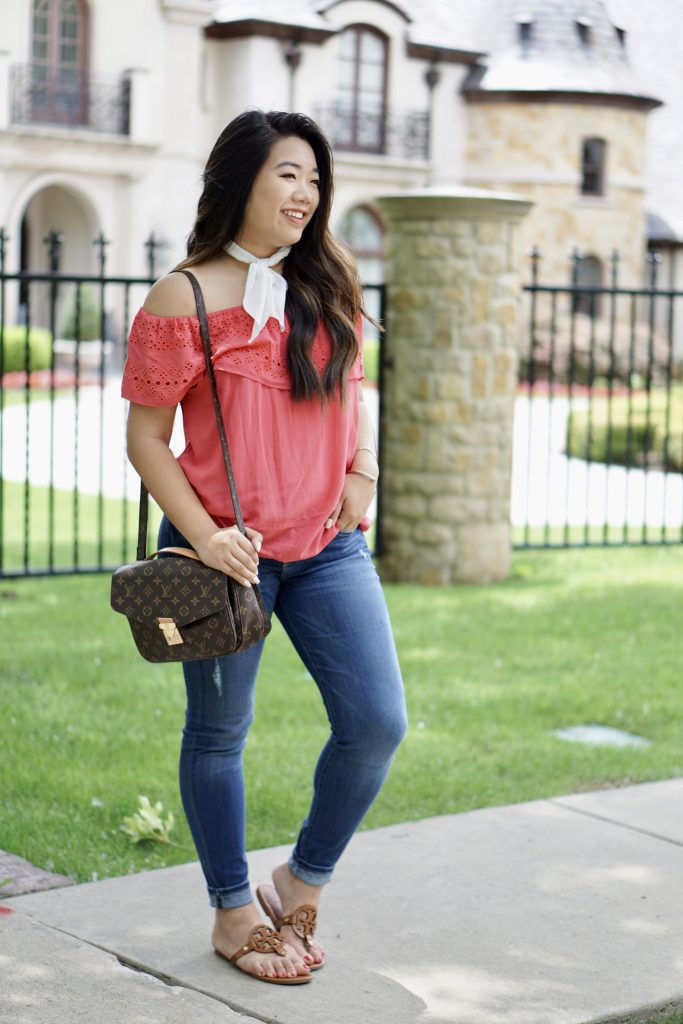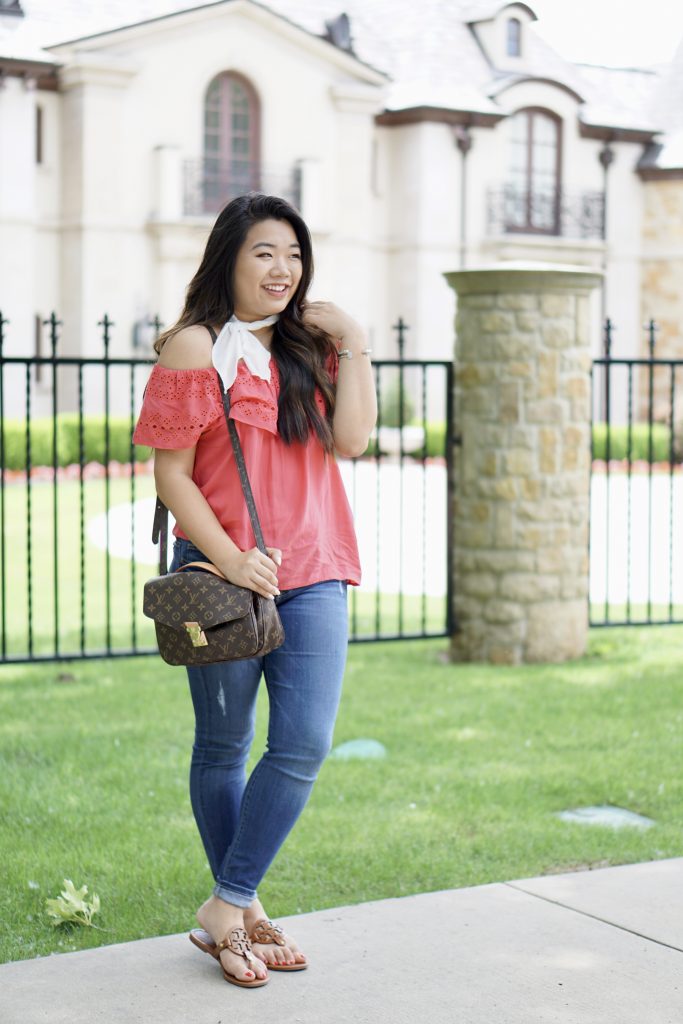 Also, if y'all have any post requests for me please let me know! I'm trying super hard to stay ahead of my editorial calendar, so I really want to know what you're wanting to see from me. Even if you don't have a post request, let me know what posts y'all like to read the most!