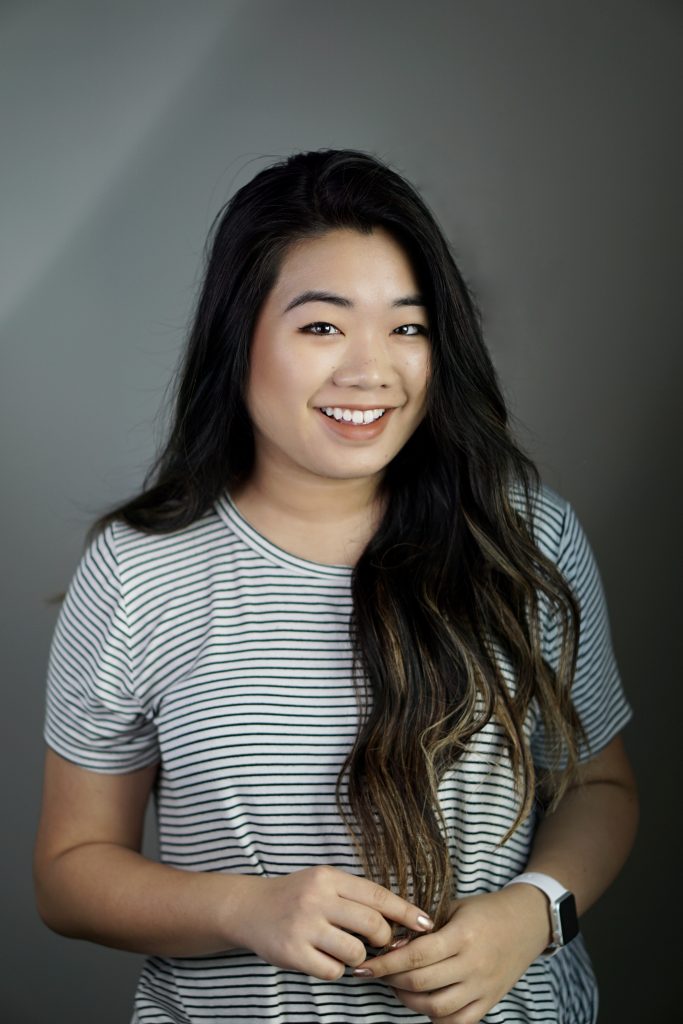 I definitely don't consider myself to have any sort of expertise in the hair department, but after doing my hair for so many years, I've definitely developed a routine that (in my opinion) works really well, and gives me the style that I want. I get questions all the time about how I curl my hair, my favorite products, etc., so today I'm spilling the beans & sharing all my favorite hair products! These babies are products that I purchase time & time again, because they do wonders for my hair.
You'll pretty much find my hair in one of three hairstyles- air dried/straight, beach waves,  or thrown up in a bun. I'm pretty boring when it comes to hair, as I'm sure y'all have noticed in my posts! I was blessed with straight hair, so fortunately I never really have to worry about running a straightener through my hair, which is pretty neat.
So now that y'all have a little background info about my hair type, let's get into the goodies!
My go-to hot tool for beachy waves or big curls is my 1.5 inch curling iron from Hot Tools. I use the clamp through about half of my hair, and I use it as a wand for the other half- I personally like to alternate styles, so that I don't end up with big chunks sticking together. I bought this curling iron more than 2 years ago, and it's still going strong. I'm not crazy about spending hundreds of dollars on a hair tool, but I also don't recommend using the super inexpensive ones that you find at Walmart- they can be super damaging to your hair, so it's better to be safe! If you shop at Ulta during their sale events, you can get this curling iron for as low as $30 sometimes.
I always curl my hair in 2 parts- the bottom half first, then the top. I find that this makes it easier, and I also spray the bottom layer right after curling it, so it doesn't fall in the time that it takes me to curl the top half. I've been loving this Kristin Ess hairspray- it's super light & not too crunchy. Plus it has a nice scent, so I'm not suffocating after spraying it!
If needed, I also use dry shampoo before curling my hair. I personally hate the feeling of dirty hair, so I wash my hair more than I probably should- but this dry shampoo is awesome! It's a little pricier than other dry shampoos, but it works super well. Another one I love is the Batiste dry shampoo. As you can see, I have black hair, so one of the most annoying things is having a white cast in my hair after using dry shampoo. Both of these are super easy to work into your hair, without leaving any white powder (nobody likes that dandruff look, am I right?)
Last but not least, I run a little oil into the ends of my hair to prevent them from drying out. Using heat products can be super damaging, so I always make sure to run some oil through my ends. I love the MoroccanOil treatment, and I use this stuff all the time- it leaves my hair silky smooth and it smells amaze-balls.
Last but not least, I like to run a brush through my hair to loosen the waves a little for a more natural look- my favorite is the Wet Brush! Having super long & thick hair can be a real pain sometimes, and this brush is my savior. It also works super well for dispersing the oil so I don't have greasy-looking hair.
And voila! You're done! Like I said, I'm definitely not a huge hair enthusiast, but this hair routine allows me to get the hairstyle that I want without having to spend hours primping. I like saving my time for my makeup routine 😉