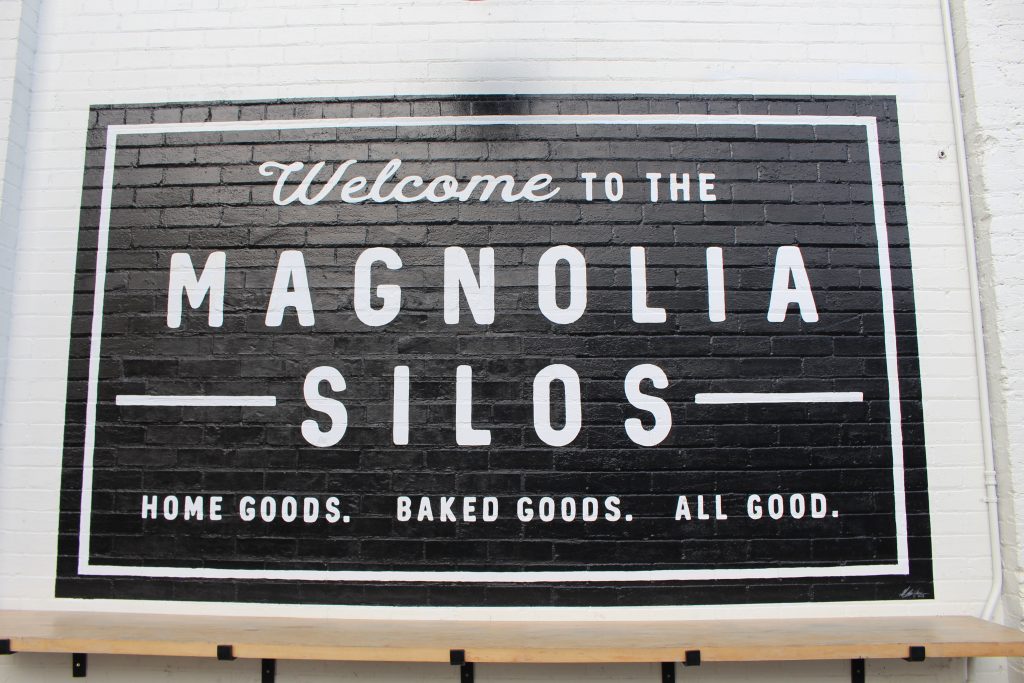 HAPPY FRIDAY!! I hope all of you have had a fantastic week, and if not- hey, at least it's over! I'm a little lucky and my weekends always start on Thursdays at 9:15am… 😛 Praise the Lord for early registration and efficiently planned schedules!
One of Akash's best friends has his 21st birthday party this weekend, so we made a trip back to Dallas for it. I've been dying to visit the Magnolia Market since it opened, and in a sudden epiphany I realized that Waco is totally on our direct path from College Station to Dallas! So… we made a little road trip out of it 🙂
I'm not even kidding, everything at the Magnolia Market was so Pinterest. Can I please buy everything to decorate my house?! The bakery smelled unreal– we didn't get the chance to try anything, but just the smell alone made me drool!
I told you, right? Straight out of a magazine.
I definitely can't say that I have a green thumb, but I can spot a good flower arrangement when I see one! They had the prettiest greenery at the market.
They even have a little area with a field of grass & balls for children to play with. We went a little before sunset and it was so incredibly beautiful! It's a perfect place to get a bite, do a little shopping, or even just get some coffee and catch up with a friend- they even have food trucks lining the back of the market! So much fun, I definitely don't mind making the drive back up another day.
I hope y'all enjoyed these shots from our afternoon at the Magnolia Market Silos in Waco, Texas! It was my first time in Waco but it definitely won't be the last. If you're anywhere around the Waco/central Texas Area, I highly recommend visiting! It makes for the perfect picture ops. I know I'll for sure be coming back so I can taste one of their treats in the bakery!
Have a great weekend y'all!! I'm so excited to be back home- I have a ton of content planned for the blog in the upcoming weeks that I've had planned for quite a while. This weekend's going to be jam-packed with shoots, so get excited for new outfit inspo & style tips!!