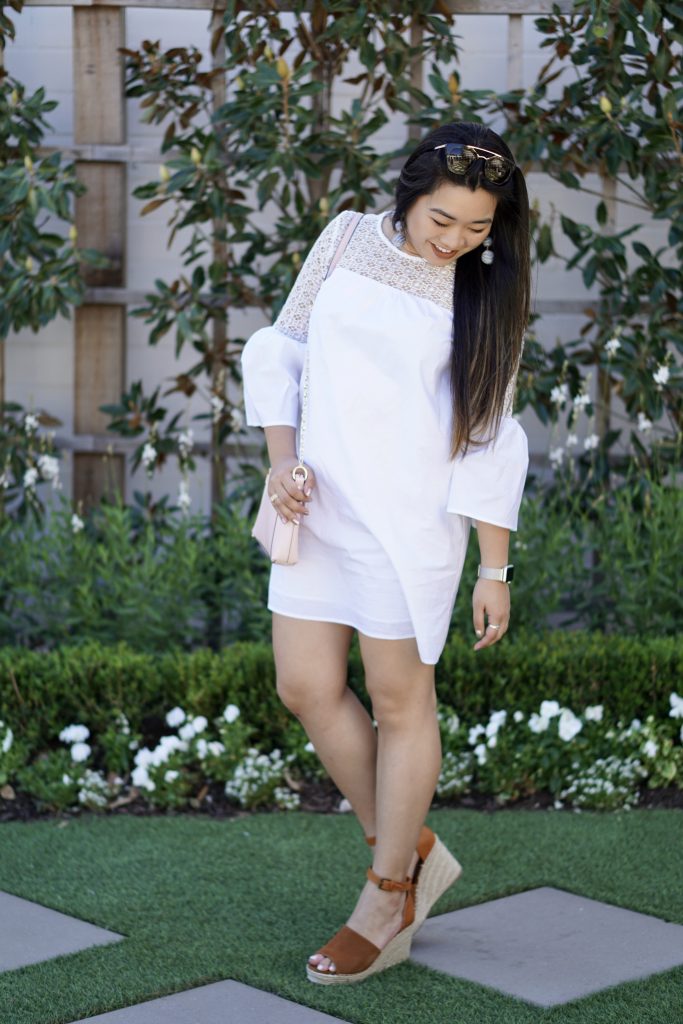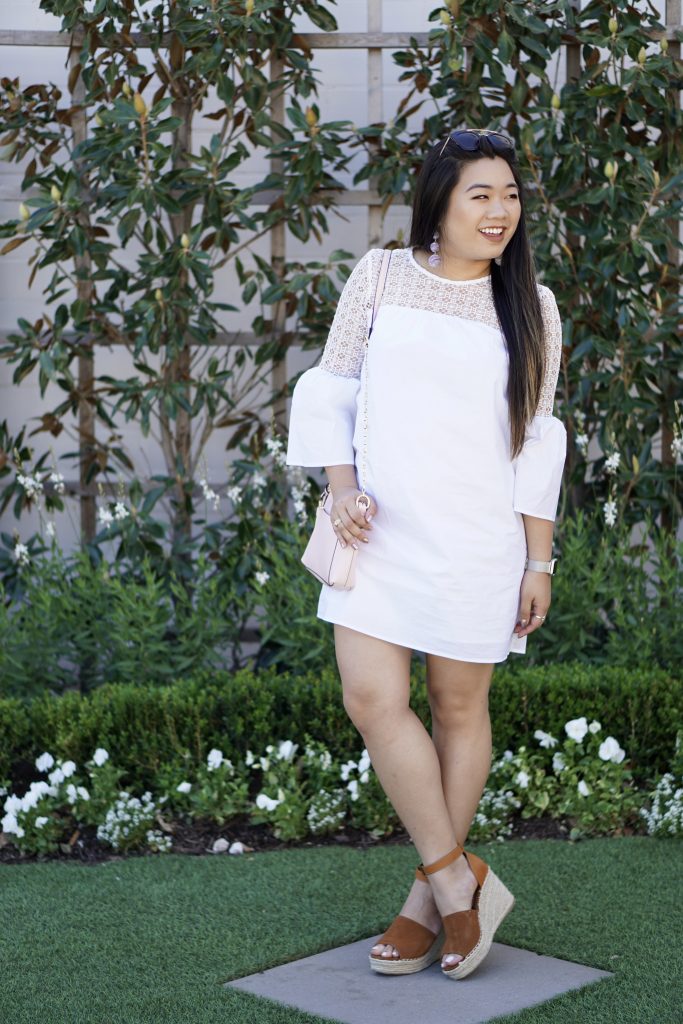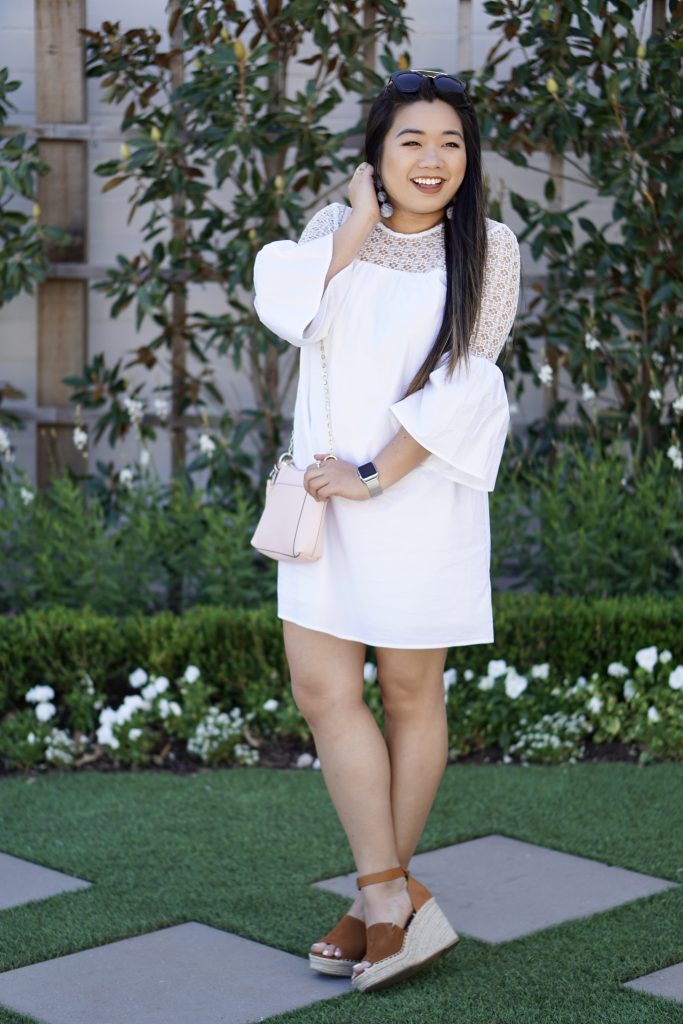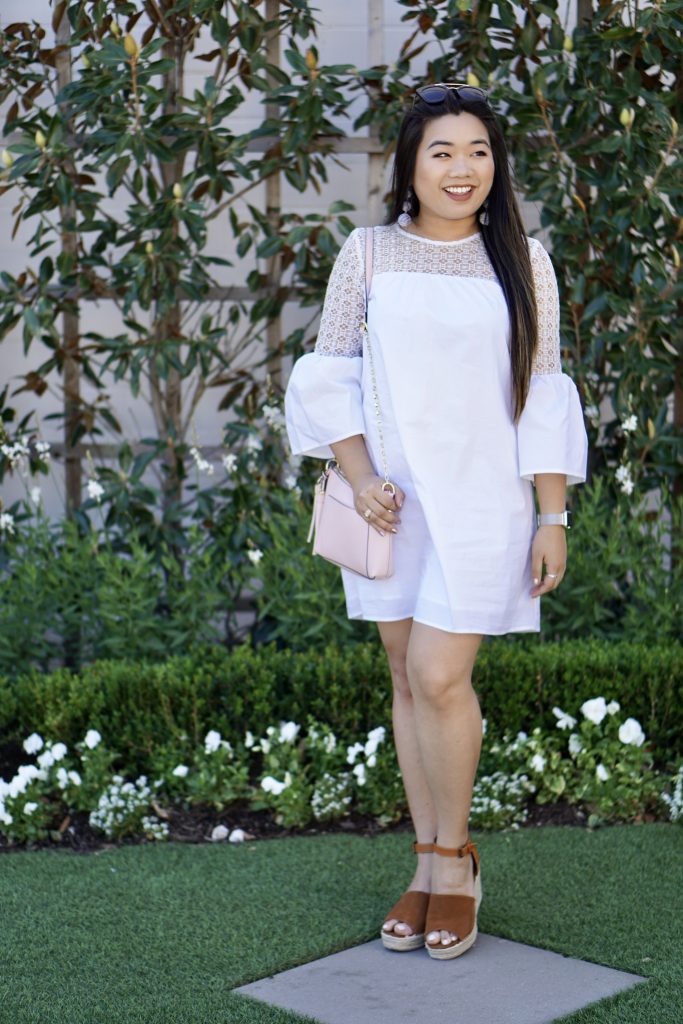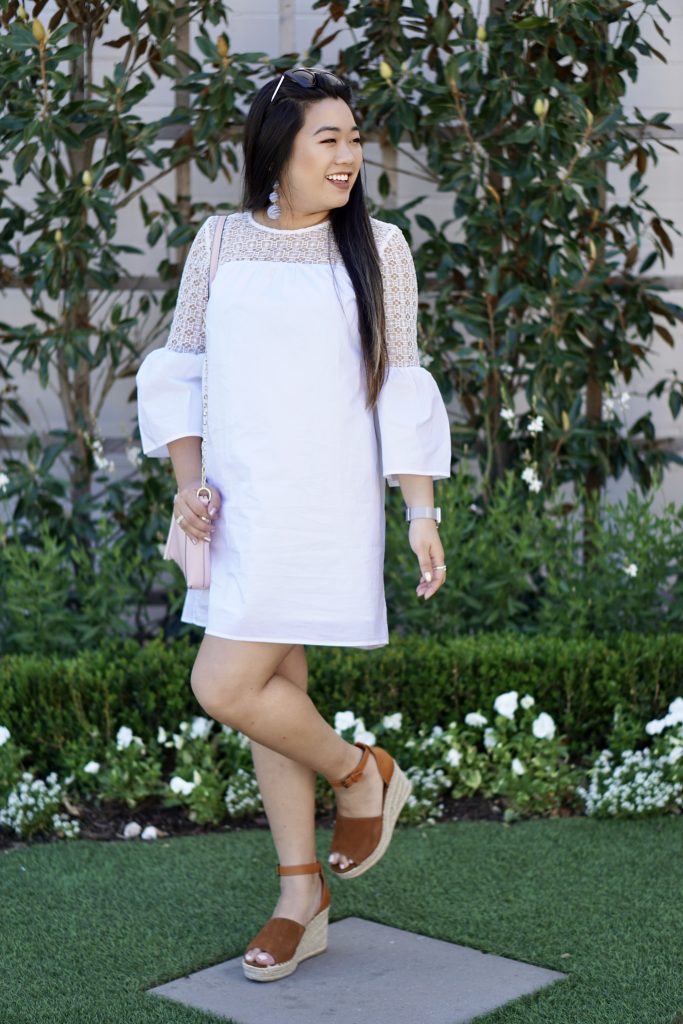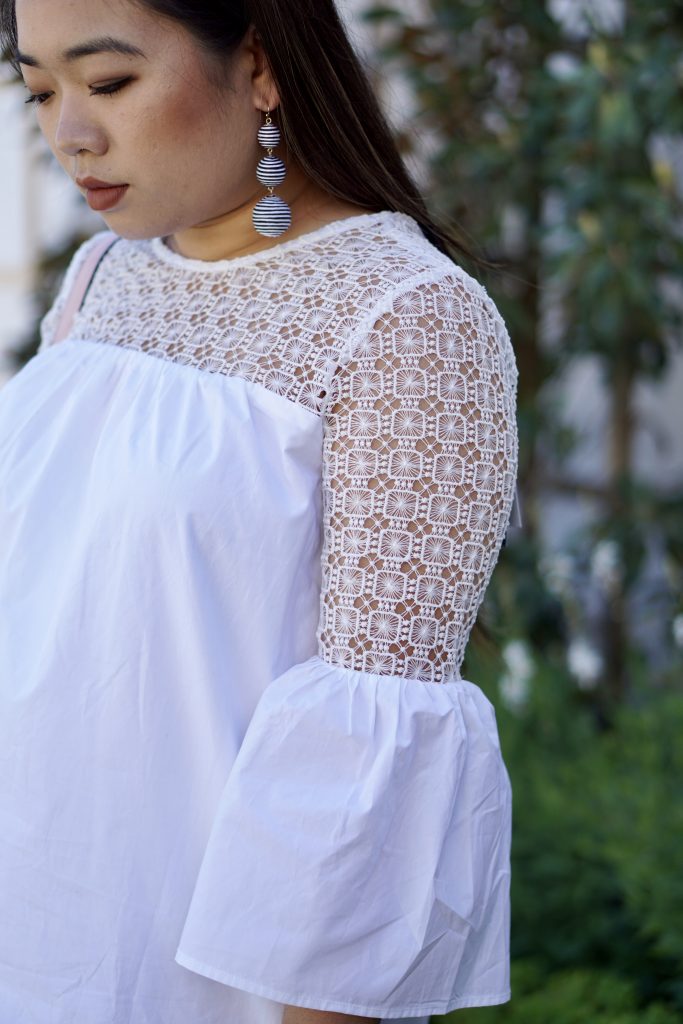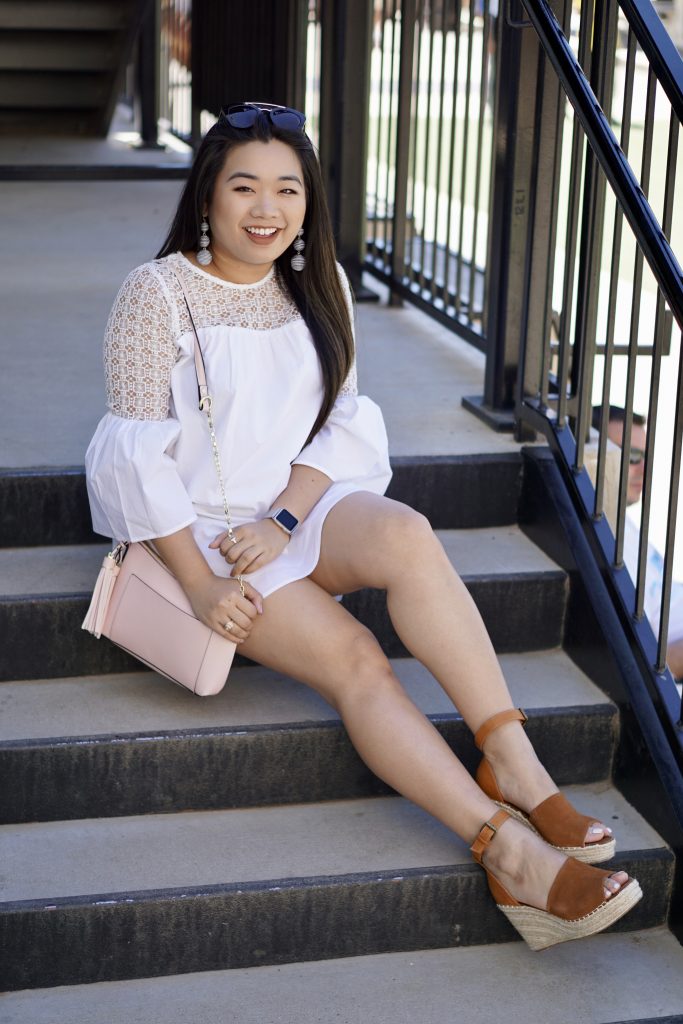 Hello friends!! I'm racing against time as I'm writing this with my last 3% of battery on my computer- I left my laptop charger back home in Dallas, but I didn't want to leave y'all without a post tomorrow, so here's hoping I finish before my laptop dies!
With Easter coming up this week, I wanted to share this pretty little number with y'all! I'm sure if you follow fashion blogs, you've seen this similar dress with puffy sleeves & lace detailing. Buuuut, I found this dupe for less than $40- crazy!! You get the exact same look, but for so much less. I love the lace detailing on it- it makes it so feminine & flirty, & the white is so crisp.
I paired it with my fave wedges of the season, & kept the accessories simple with just a plain light pink crossbody & my fave earrings. So simple + effortless, but fun for spring & perfect for all your Easter festivities!
Hope you all had a wonderful weekend- I picked up a TON of things while I was back home, so I can't wait to shoot them all for you this week! Have a great week, friends!! xoxo