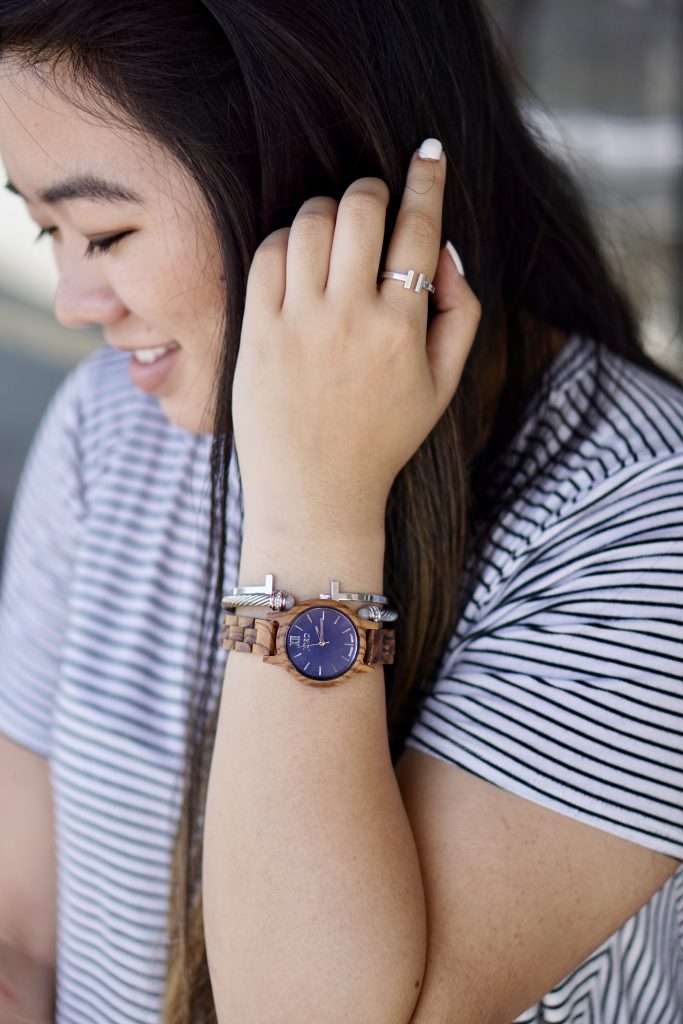 Happy Friday, chickees!! I trust that you all had a great week, and are enjoying your Friday so far! Today I'm working with JORD Wood Watches to bring y'all the perfect gift for any lady (or guy!) in your life. I've been eyeing these watches for the longest time, so when the JORD team reached out to work with me I was ecstatic!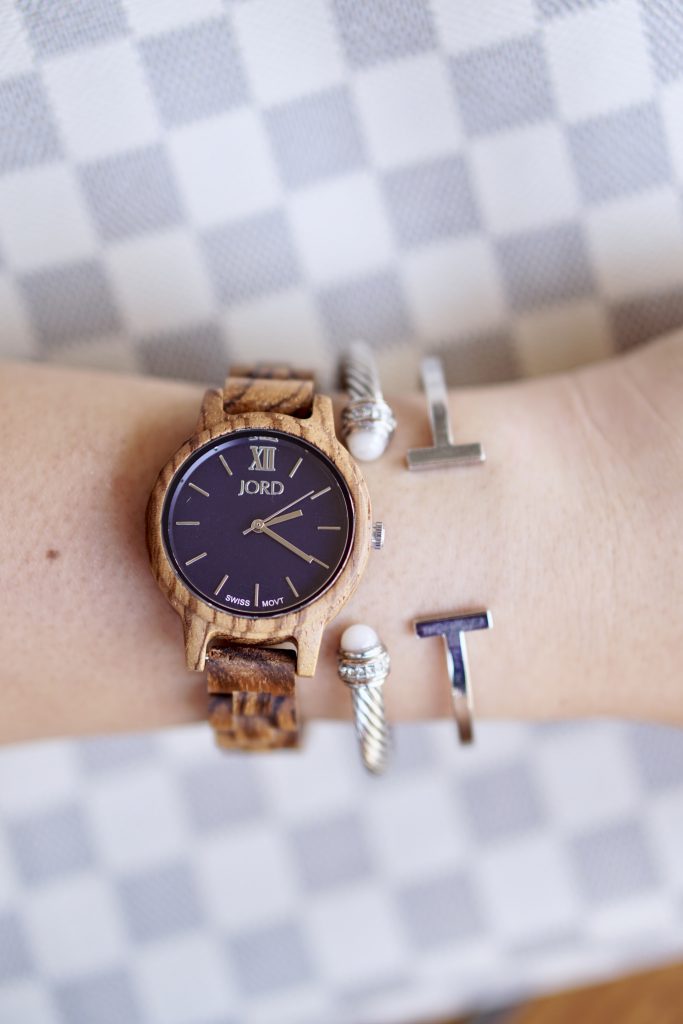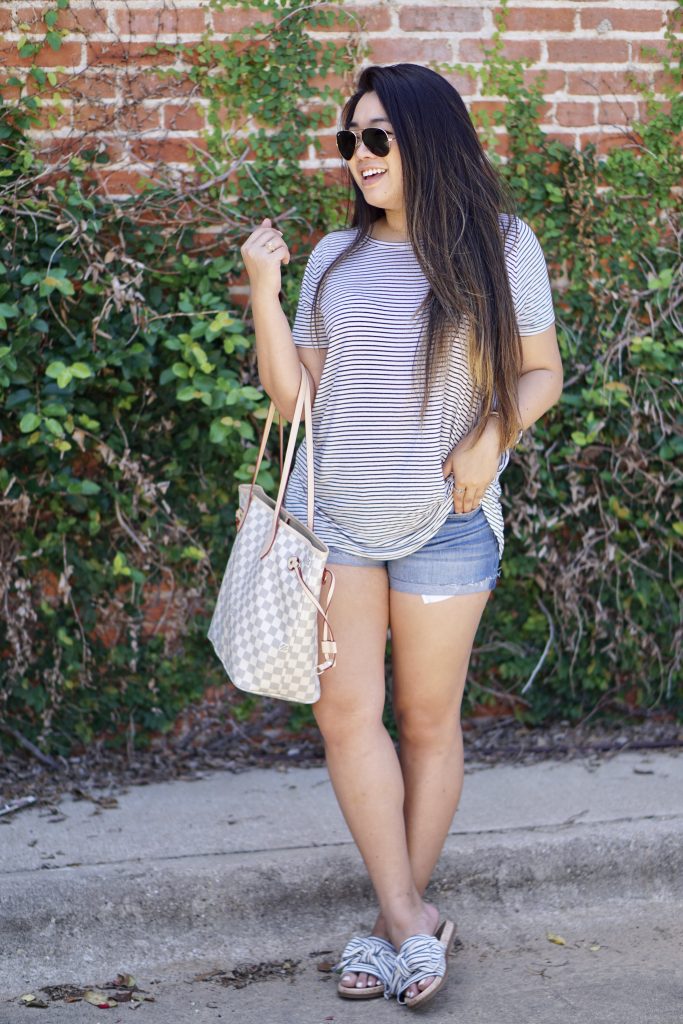 For everyone who hasn't realized it yet, Mother's Day is in less than a month! These wood watches make the PERF gift for Mother's Day, and there are so many options to choose from. Have a friend or relative graduating soon? These watches would be an awesome gift for graduation, too!
I wanted to keep today's look a little more casual- literally anyone can wear these watches, and I love the wood because it makes the watch super easy to dress up or dress down, and you can wear it so many ways! I love the way it paired with this look- even Akash loved it too! I'm even thinking of getting him one for his birthday coming up too. JORD has a ton of choices for guys, too- I'm thinking about getting this one for Akash. After I shared the unboxing of my watch this past week on Insta stories, I got like 5 questions from guys asking where to get one, so if you have a special guy in your life celebrating something soon this is an awesome gift idea. Shopping for Akash is always the hardest, because I want to get him something that's what I call a "butterfly" gift- something he's excited about, and he normally wouldn't get for himself. Do y'all remember that feeling you get every Christmas when Santa (thanks Mommy) gets you the toy you've been wanting for months? Yeah, that feeling! I always want to get him a gift that gives him that feeling, but at the same time I want to get him something that's functional and can actually be used on a day to day basis. Long explanation short: these watches are perfect for that. 🙂
Now for a GIVEAWAY!!!
 I'm partnering with JORD to give one of you the chance to win a $100 gift card off ANY watch of your choice- whaaat!? And for those of you who are like me & don't always have the best luck- EVERYONE who enters gets a $25 gift card towards any watch! All you have to do is give us your name & email- it takes like 30 seconds to enter, so why not!? The giveaway ends May 14 at 11:59pm, so you have 3 weeks to get your entry in! Ready, set….. GO!
Enter HERE. Good luck!!!!
Check out JORD's website here!
Here's my exact watch: Frankie w/ Zebrawood & Navy
Shop the rest of my outfit: